This shop has been compensated by Collective Bias, Inc. and its advertiser. All opinions are mine alone. #TopYourSummer #SoHoppinGood #CollectiveBias
Summer is all about having fun with family and friends, but with the heat in Florida already spiking we have to be very creative when it comes to spending time outside. Creating a DIY Backyard Summer Fun sprinkler craft is the way to go!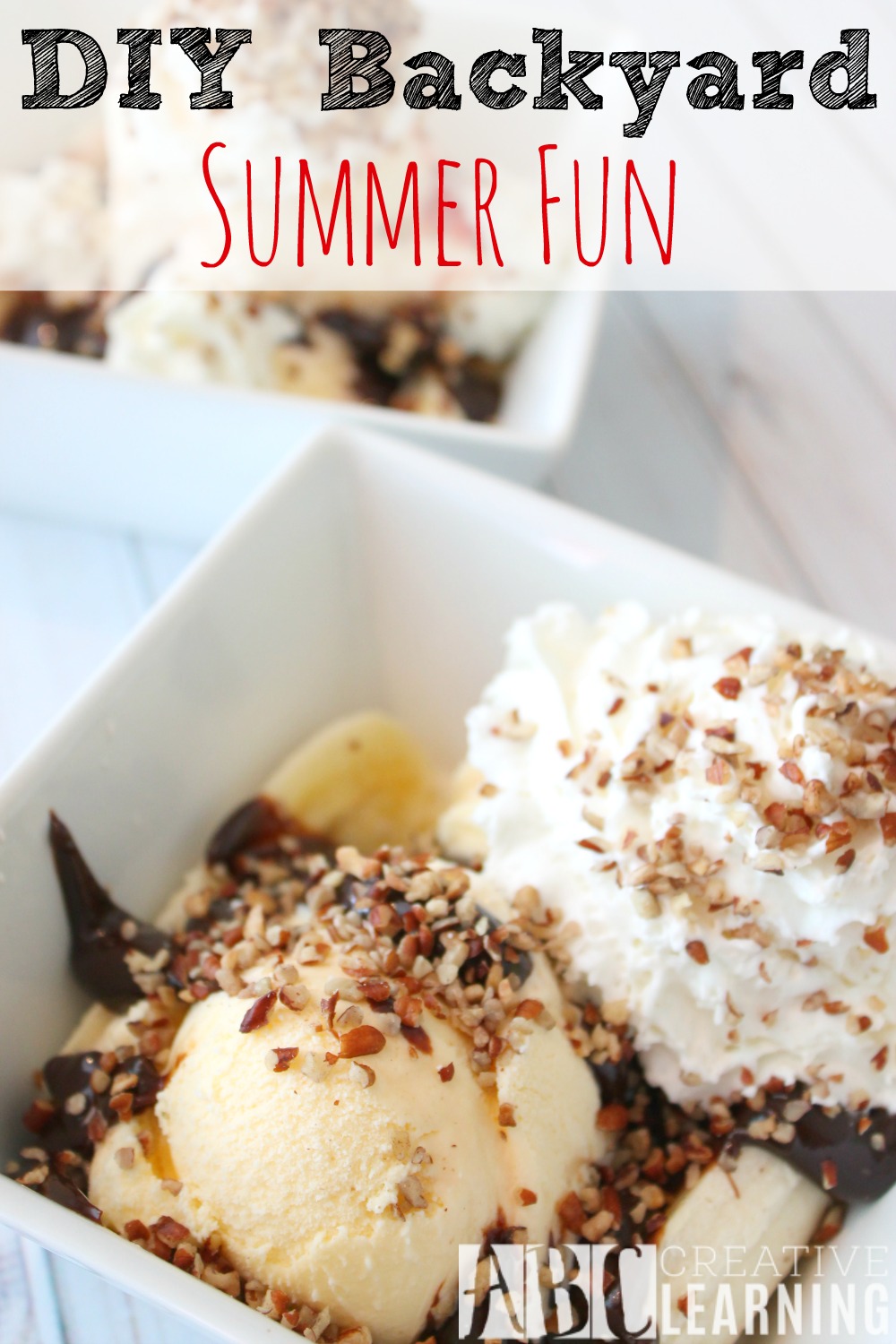 DIY Backyard Summer Fun
This backyard summer DIY is super easy to make and when you add some summer treats to the fun, it just makes it that much better! Nothing goest together better than backyard fun, family, friends, ice cream, and lots of toppings! This is exactly what we did last weekend!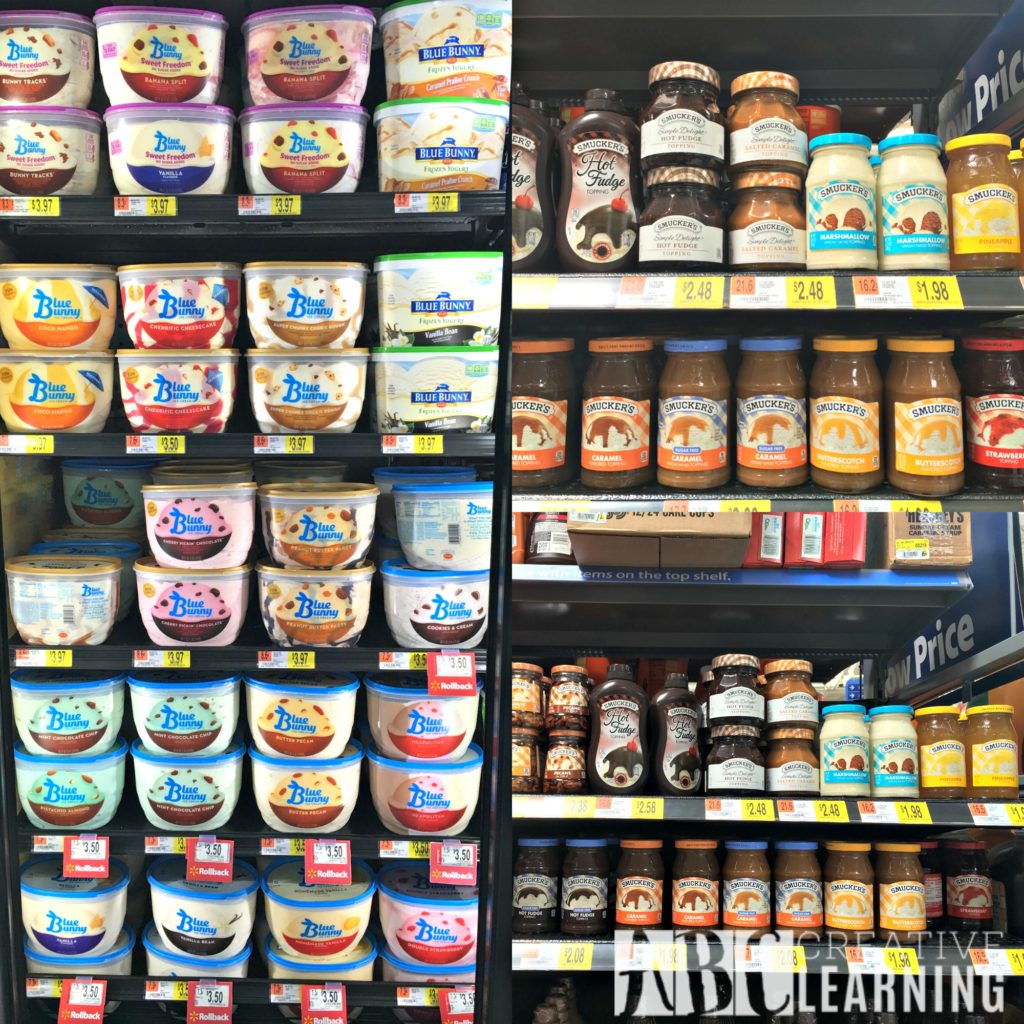 I headed to my local Walmart store to pick up some delicious sweet treats to share for our backyard summer fun! Blue Bunny® Homemade Vanilla, Smucker's Strawberry Spoonable Ice Cream Topping, and Smucker's Microwaveable Hot Fudge Topping are better together this summer!
You can easily find Blue Bunny® ice cream in multiple flavors in the dessert freezer section and all of Smucker's delicious toppings in the snack section at Walmart. I also decided to pick up some frozen whip toppings, bananas, and walnuts to create the perfect mini banana splits! Plus, earn cash back on Smucker's Ice Cream Toppings with the free Ibotta app!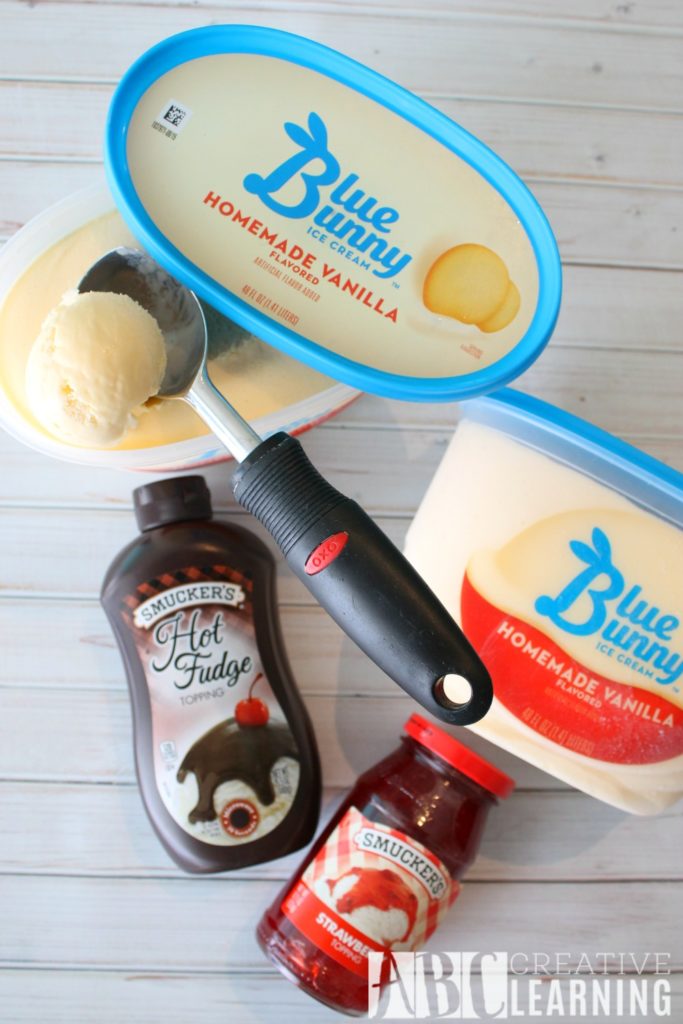 Ingredients needed:
Blue Bunny® ice cream
Smucker's toppings
Frozen topping whip
Walnuts, mini chocolate chips or your favorite sprinkles
Bananas
Set everything up in small bowls so that your family and friends can create their favorite banana split!
Cut your bananas in half and then slice, layer the banana on each side of your bowl.
Add two scoops of your favorite Blue Bunny® ice cream flavor.
Add your favorite Smucker's toppings like Microwavable Hot Fudge and Strawberry Spoonable Ice Cream Topping!
Finish off with some frozen whip topping and walnuts or sprinkles.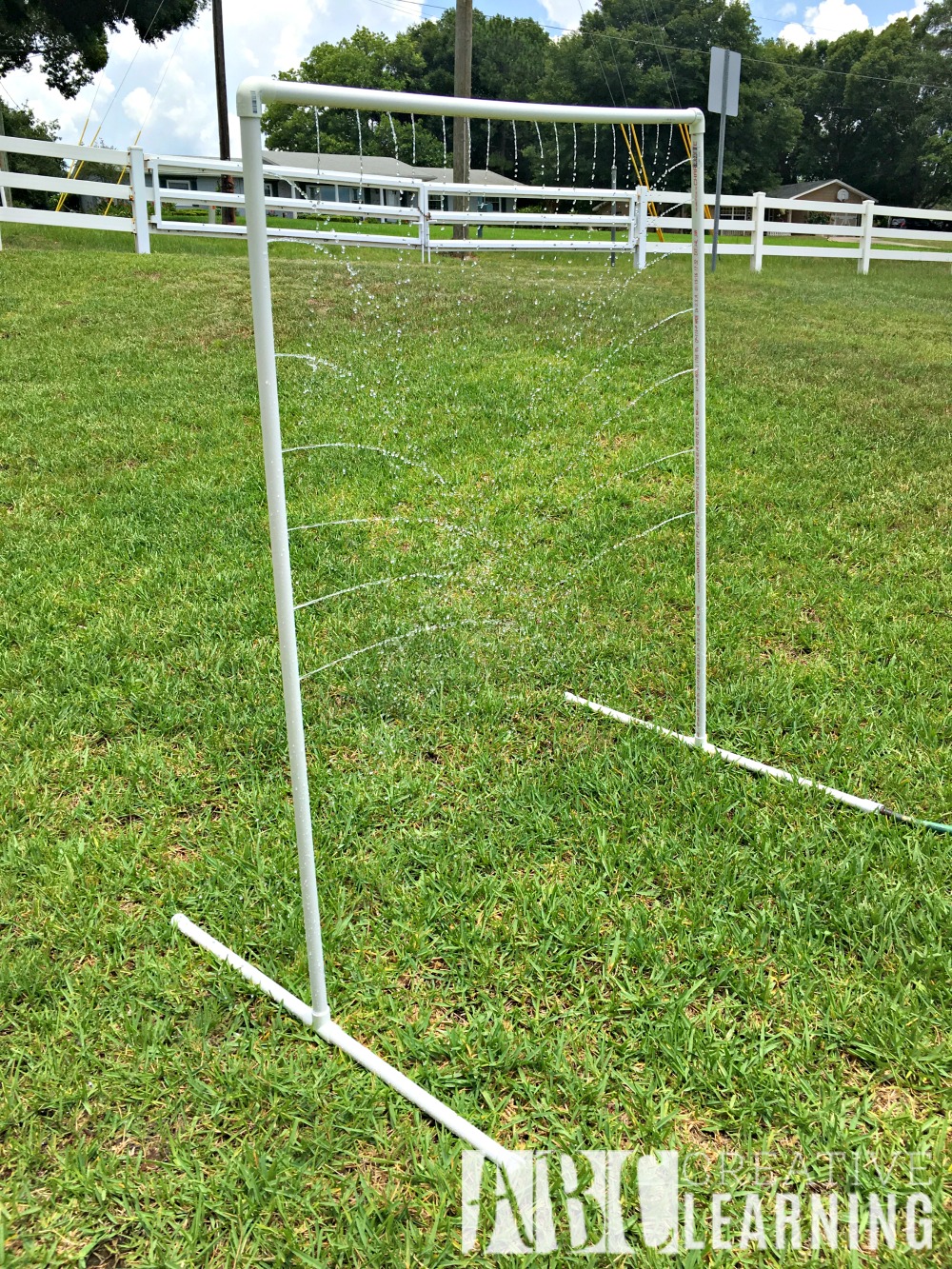 Now that you have found the perfect summer treat pairings, it's time to build an easy summer water fun sprinkler for the kids and adults to run around in! Ice cream and toppings are better together, just like our family is better together!
Seriously, my girls and their cousins had the best time ever running around and cooling themselves in the Florida heat this past weekend! I don't think I've seen them giggle so much.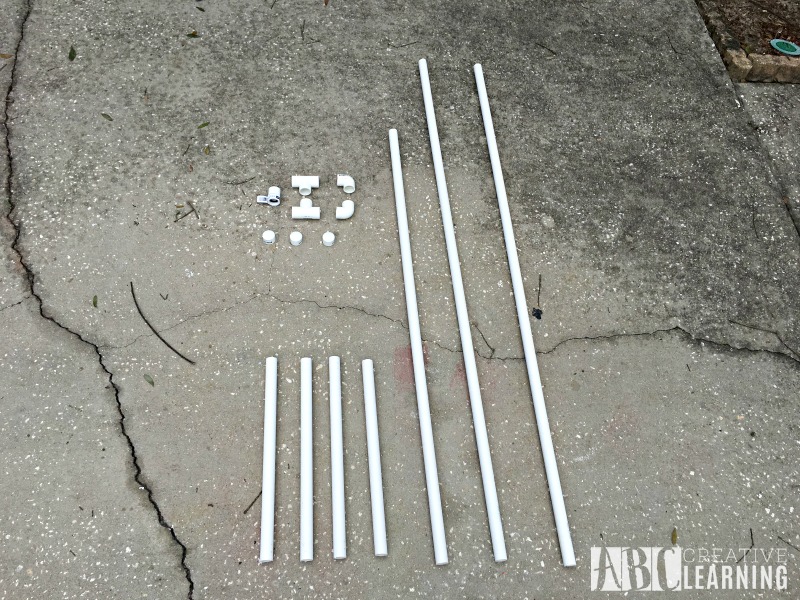 Materials needed:
(2) 3/4″ PVC Pipe – 10″ in length
(2) 3/4″ PVC Pipe 90 degree elbow
(2) 3/4″ PVC Tee
(3) 3/4″ cap
(1) 3/4″ PVC garden hose attachment
Medium gray PVC cement (this will hold everything in place)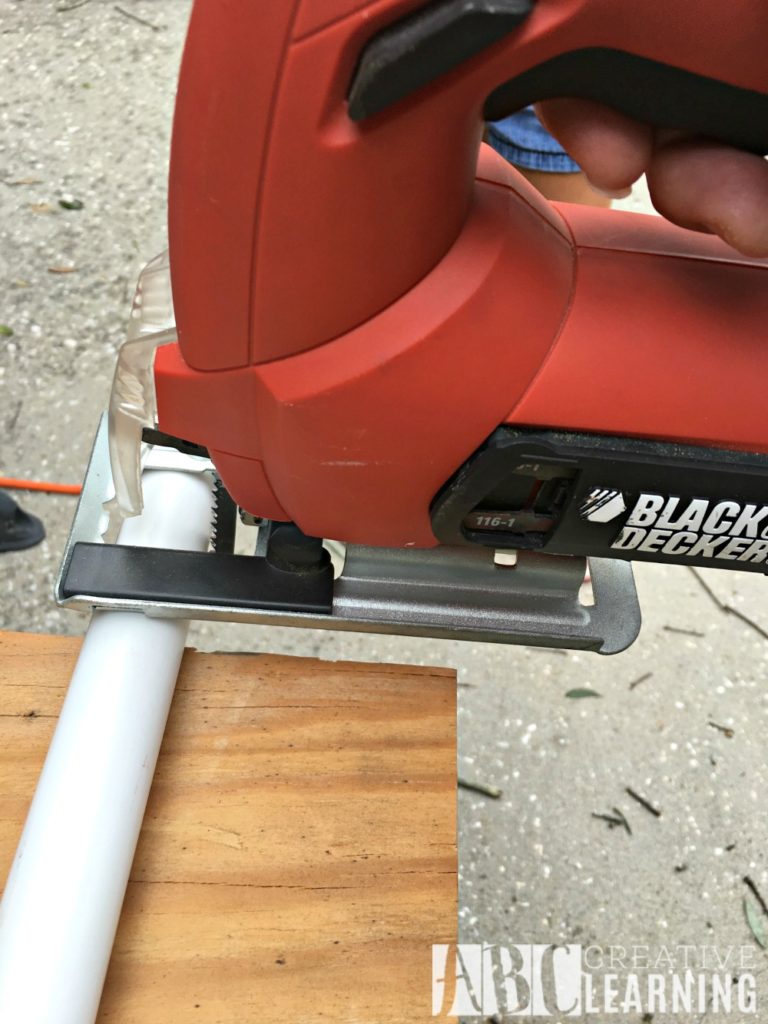 The first thing you want to do is cut your PVC into (2) 5 foot long pieces, (1) into a 4 foot long piece, and (4) pieces into 1 foot long pieces.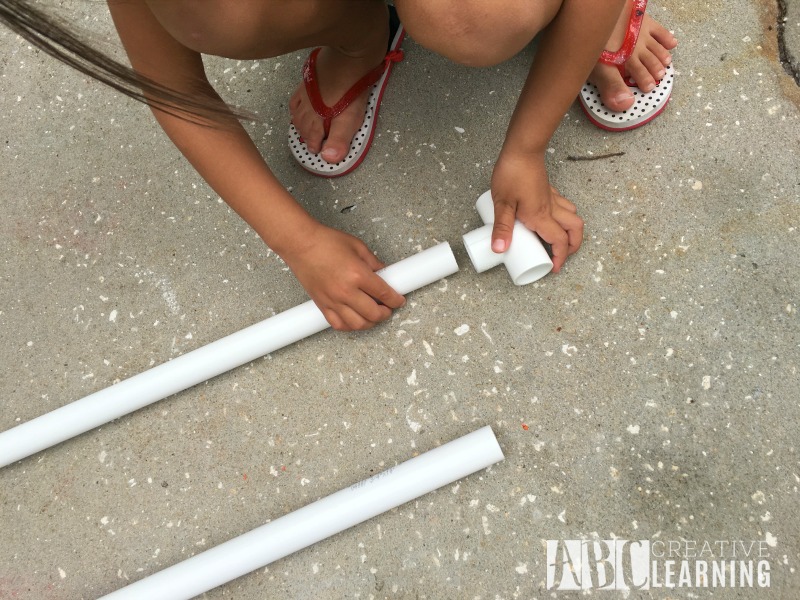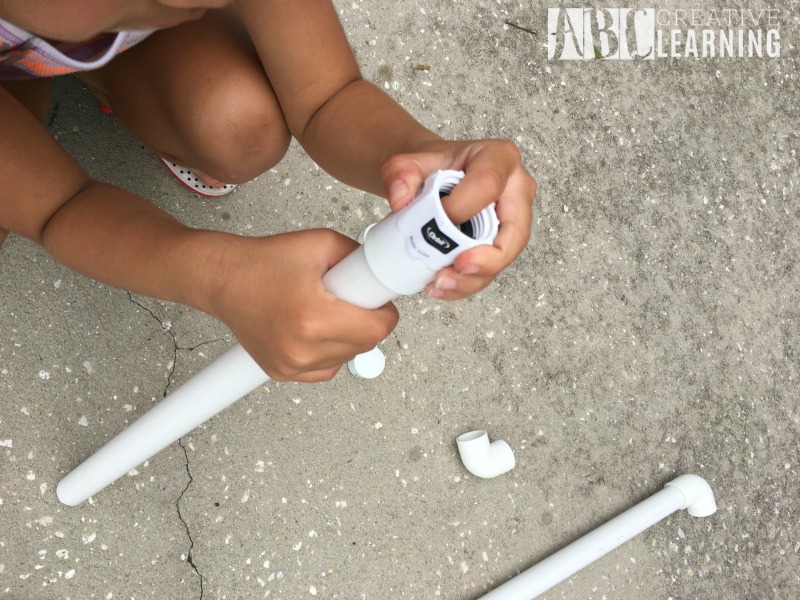 Cement each fitting piece on.
Then you will drill holes using a 1/8 inch drill bit to wherever you want the water hosing out. We drilled on the top and on the sides of the PVC pipes.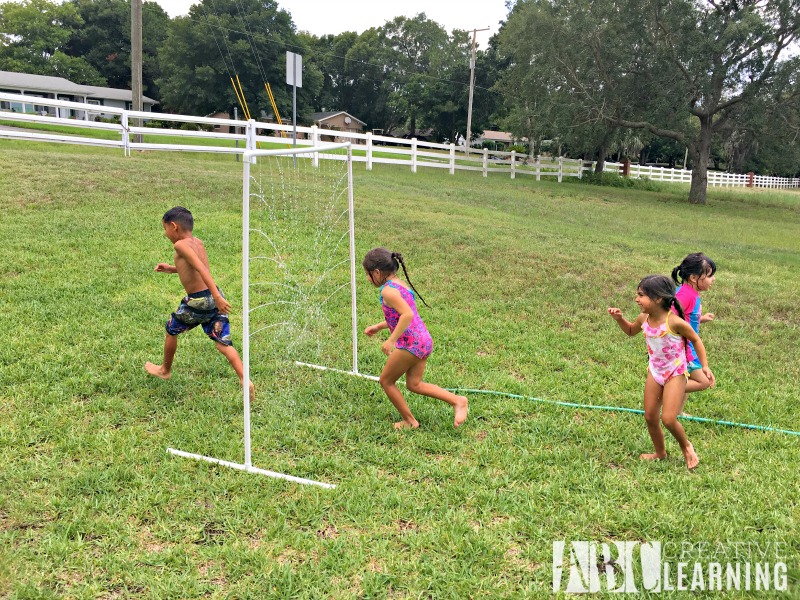 As you can see this is an easy summer backyard DIY activity that you can put together for the summer months. It's perfect for backyard BBQ's, parties, and just get togethers with the family.
For me nothing is more important than spending time with my family and seeing my girls enjoy themselves with their cousins. We really are better together as a family when we are having fun!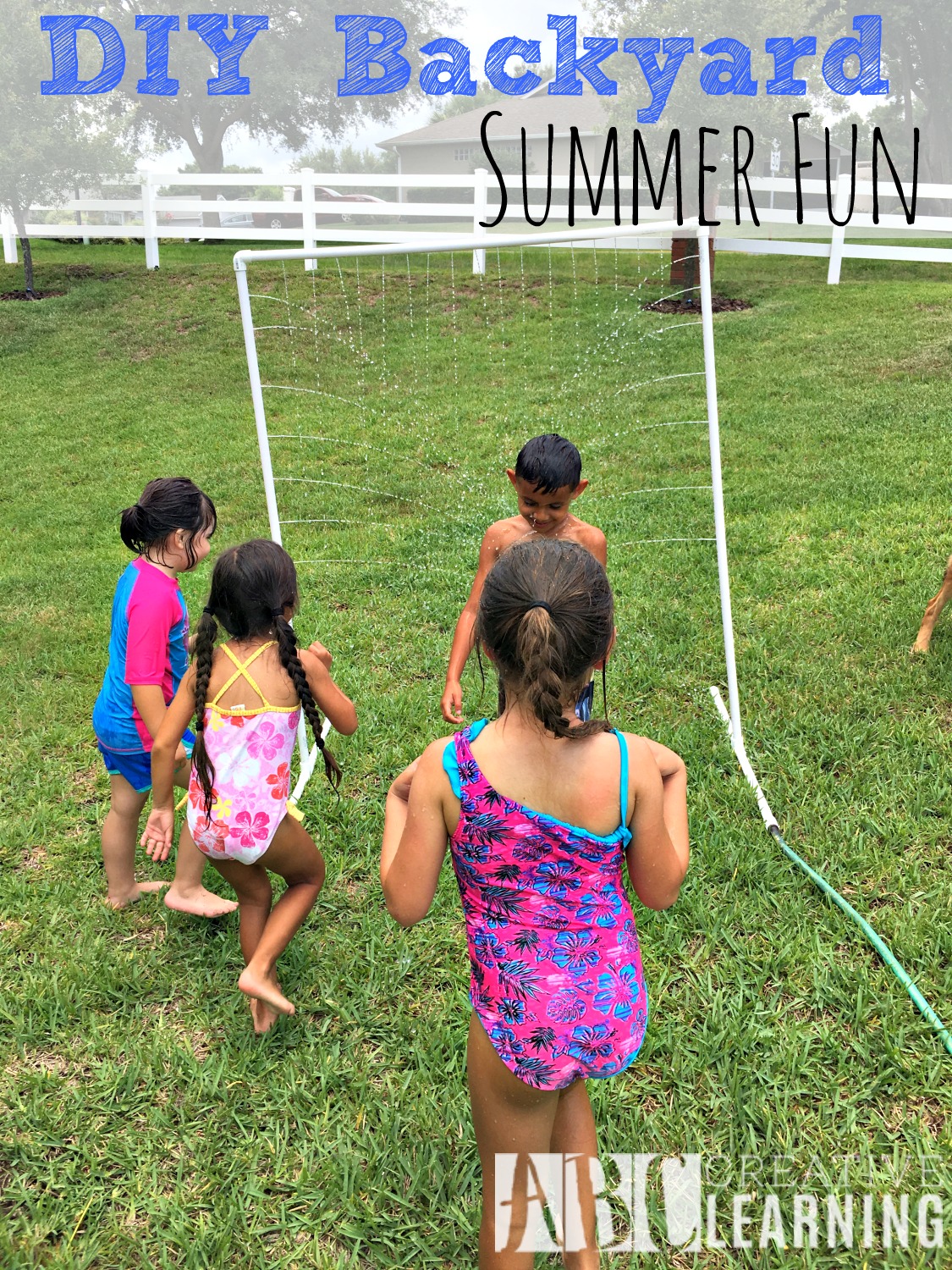 Don't forget to also earn cash back on Smucker's Ice Cream Toppings with the free Ibotta app!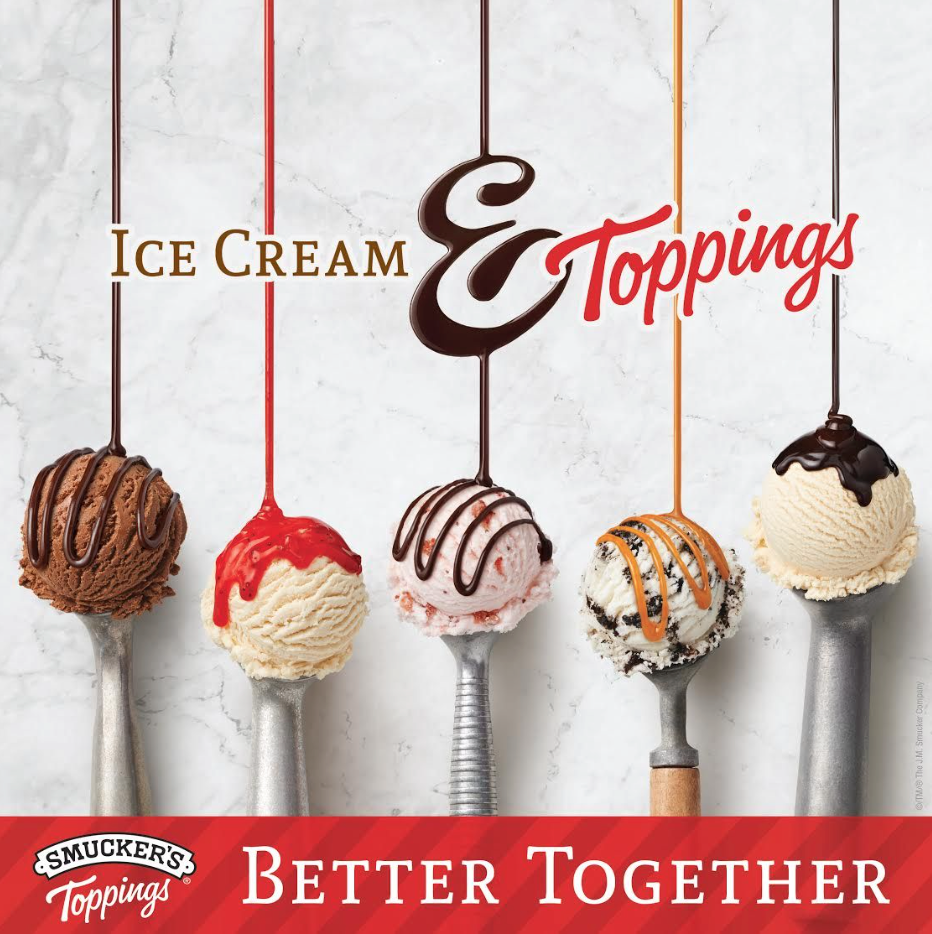 What other backyard summer fun ideas would you like to share?