On Sunday I'm dancing my way to Disney's The Nutcracker Event In LA to walk the red carpet and so much more! Check out my entire schedule below and hope you all follow along October 28th-30th!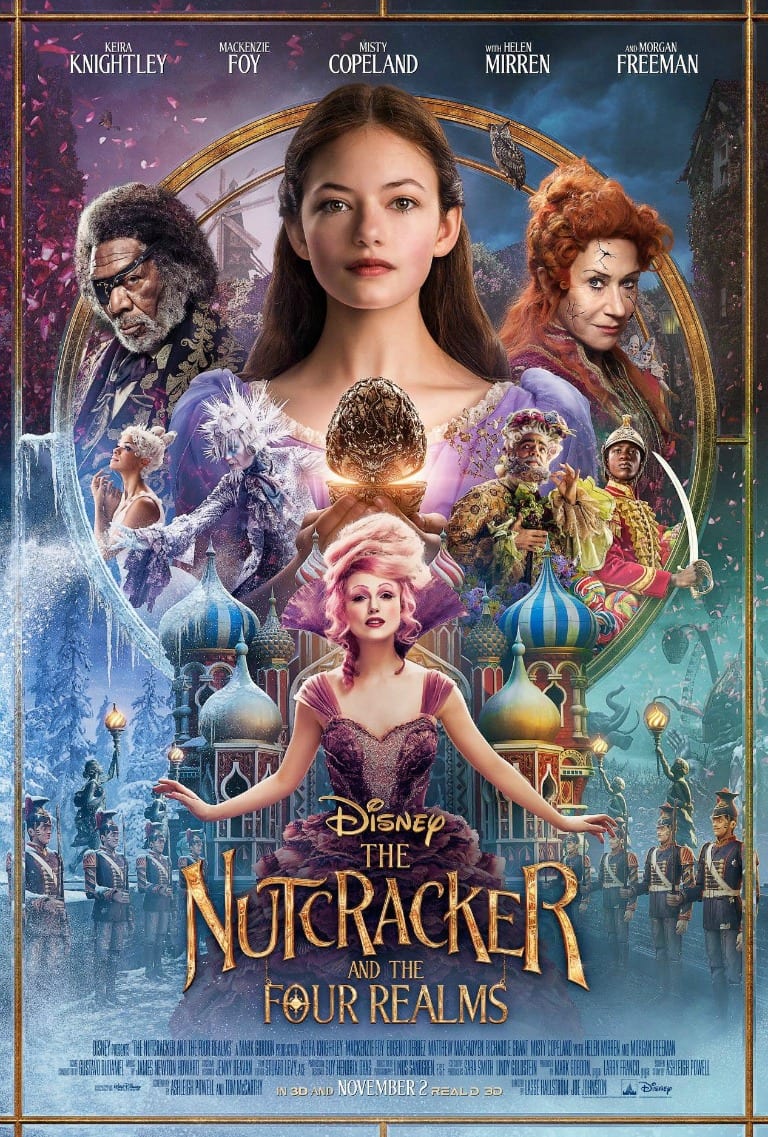 Dancing My Way To Disney's The Nutcracker Event
Well, I'm off to Los Angeles once again for an amazing Disney and ABC TV Event! As a former dancer and proud dance mom of a company dancer, I'm beyond excited for this event. I should probably double check my suitcase as well to make sure my youngest is not hiding in there, instead of my red carpet dress. That would not be good! We have a full schedule starting Sunday, October 28th, so I hope that you follow along on Instagram, Twitter, and Facebook for all the fun! Check out my schedule below!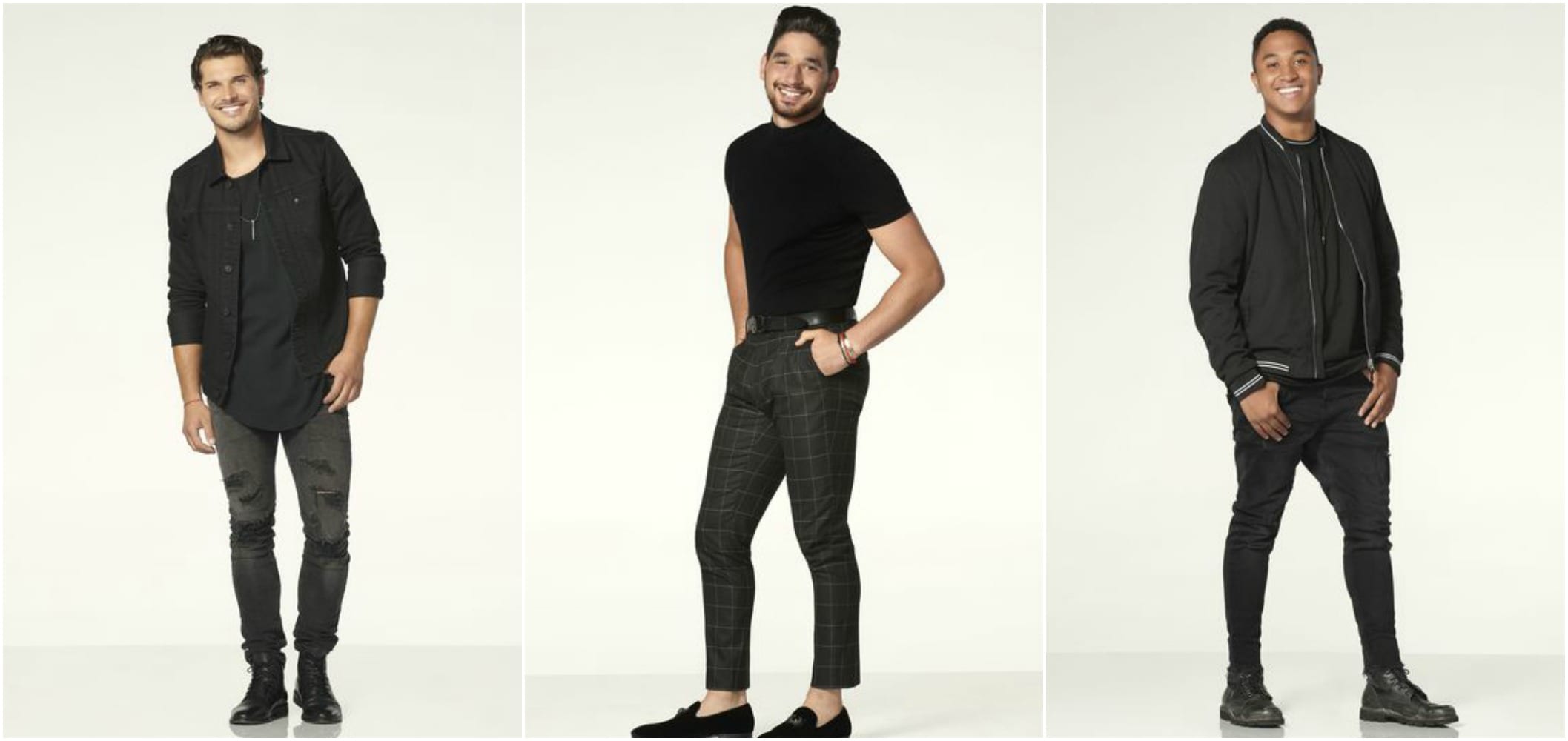 Day 1 Sunday, October 28th
I head out early morning to LA with enough time to stretch out before our dancing lessons! I am super pumped to be learning some dance moves inspired by The Nutcracker and the Four Realms. Our dance lesson will take place with, wait for it… Dancing with the Stars and Dancing with the Stars: Juniors mentors Brandon Armstrong, Alan Bersten & Gleb Savchenko.
You read that right ladies, this girl is getting dance lessons from these three Dancing with the Stars mentors and dancers! I'm mean, how amazing is that and what a way to start off Disney's The Nutcracker event?
Follow Along with #DisneysNutcrackerEvent, #ABCTVEvent, #DWTS and #DWTSJuniors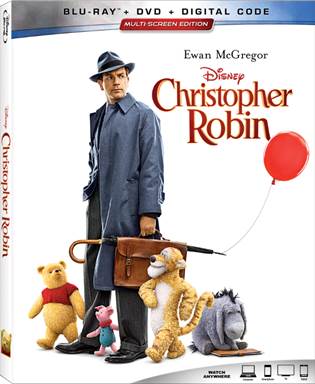 Day 2 Monday, October 29th
On our second day in LA during Disney's The Nutcracker Event we will be heading to the Los Angeles County Arboretum and Botanic Garden. Just the name alone has me excited for all the amazing photos I am going to be able to take! Plus, during our visit, we will be taking a flower arrangement class, which is something I have been wanting to do for the longest time!
We will also be celebrating the release of Disney's Cristopher Robin on Blu-ray with a Friendsgiving lunch and interviewing Jim Cummings, who voices Winnie the Pooh and Tigger. I say this will be a picnic I will never forget!
About Christopher Robin
In Disney's heartwarming live-action adventure, the young boy who shared countless adventures with his stuffed animal friends in the Hundred Acre Wood has grown up and lost sight of what's important in life. Now it is up to his childhood friends to venture into our world and help Christopher Robin rediscover the joys of family life, the value of friendship and to appreciate the simple pleasure in life once again.
Follow Along with #ChristopherRobinBluray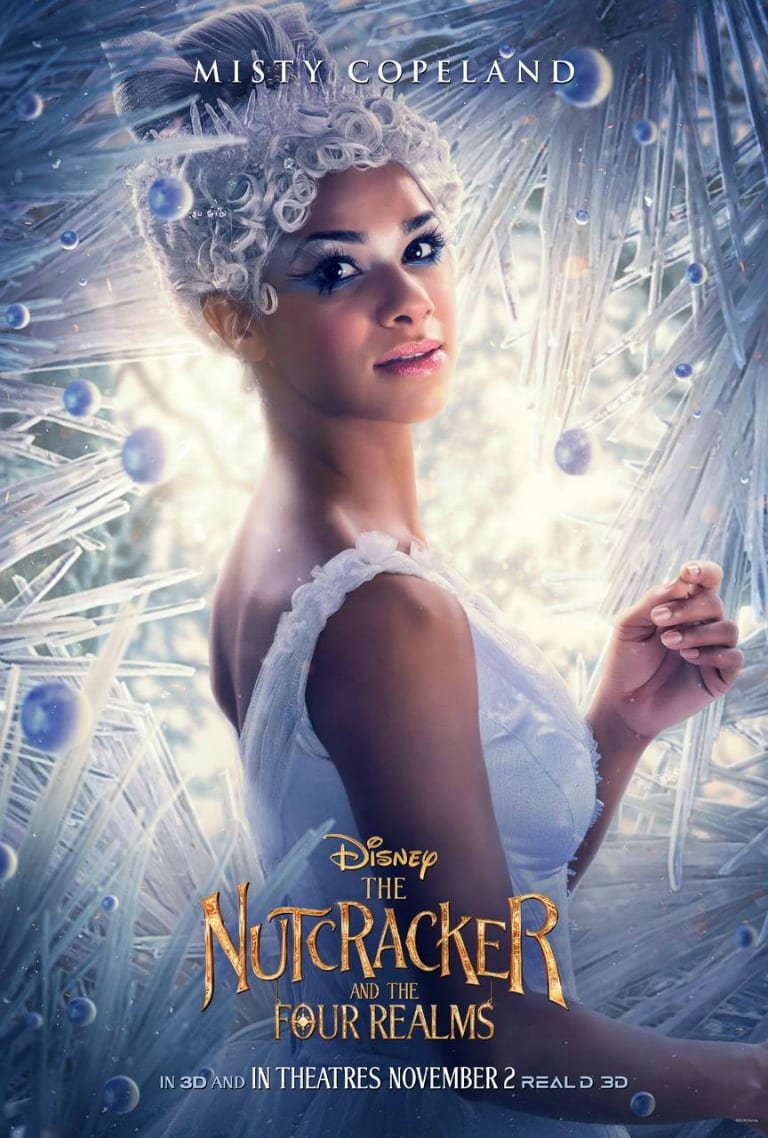 Next, we will be getting ready for the red carpet and movie premiere of Disney's The Nutcracker and the Four Realms, but before we hit the carpet there are some awesome interviews going on!
In our finest dresses, we will be interviewing Misty Copeland who plays The Ballerina in the film. Misty Copeland is a Prima Ballerina and I am super excited to be able to get a chance to ask her a question my little dancer wants me to ask her.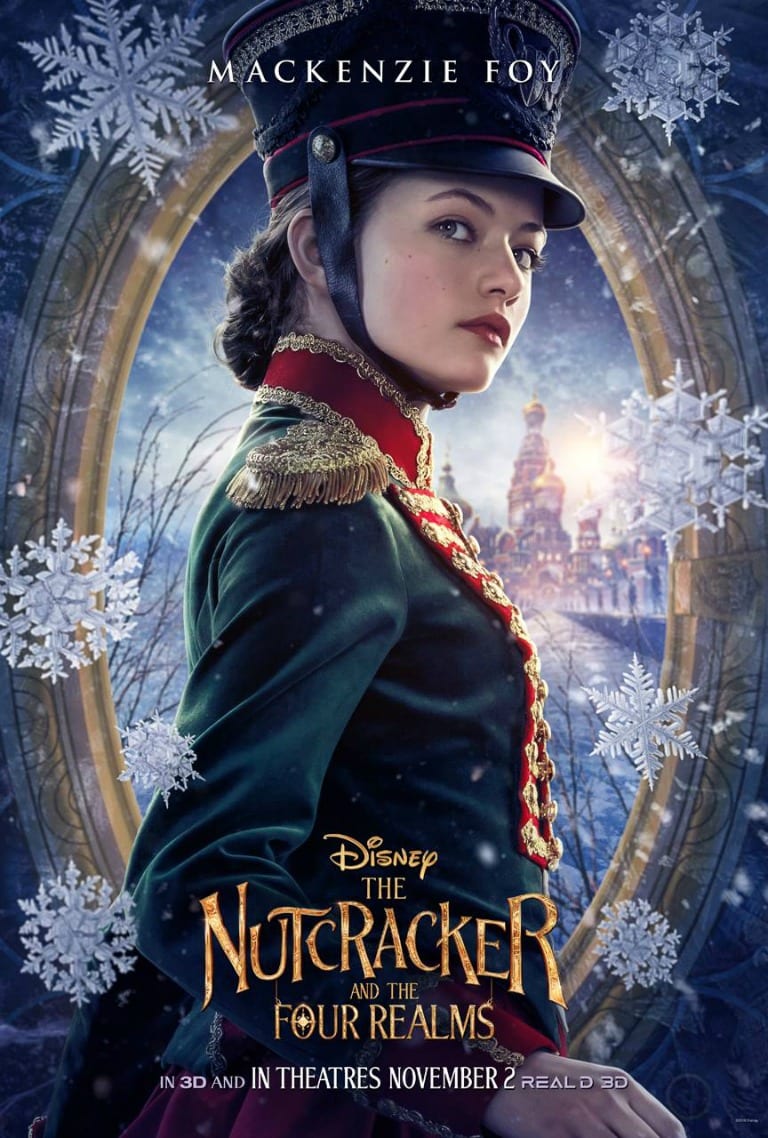 Our second interview will be with Clara herself, played by Mackenzie Foy. Many of you know her as the daughter of Bella and Edward, but it looks like she will be making headlines as Clara in The Nutcracker and the Four Realms.
After our amazing interviews, it will be time for us to attend Disney's The Nutcracker and the Four Realms Red Carpet, Premier Pre-Party, and the Movie Premiere! So make sure to follow along just in case I get to see someone famous! Okay, most likely I will, so just follow along it's going to be a fun night!
The Nutcracker and the Four Realms in theaters on November 2nd
About Disney's The Nutcracker and the Four Realms
All Clara (Mackenzie Foy) wants is a key – a one-of-a-kind key that will unlock a box that holds a priceless gift. A golden thread, presented to her at godfather Drosselmeyer's (Morgan Freeman) annual holiday party, leads her to the coveted key—which promptly disappears into a strange and mysterious parallel world. It's there that Clara encounters a soldier named Phillip (Jayden Fowora-Knight), a gang of mice and the regents who preside over three Realms: Land of Snowflakes, Land of Flowers and Land of Sweets. Clara and Phillip must brave the ominous Fourth Realm, home to the tyrant Mother Ginger (Helen Mirren), to retrieve Clara's key and hopefully return harmony to the unstable world. Starring Keira Knightley as the Sugar Plum Fairy, Disney's new holiday feature film "The Nutcracker and the Four Realms" is directed by Lasse Hallström and Joe Johnston, and inspired by E.T.A. Hoffmann's classic tale.
Follow Along with #DisneysTheNutcrackerEvent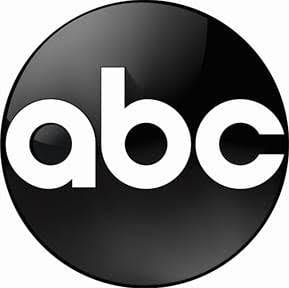 Day 3 Tuesday, October 30th
Sadly, this is our last day of The Nutcracker event, but it's still going to be a day filled with lots of ABC TV fun! Check out some of the new ABC Television shows we will be checking out!
We will be getting a behind-the-scenes experience of ABC's newest television show, The Kids Are Alright! I don't have any other details to share with you all about this yet, but I hope this means we get to step on set! Going on a television set is always such an amazing experience, especially when the cast shows up!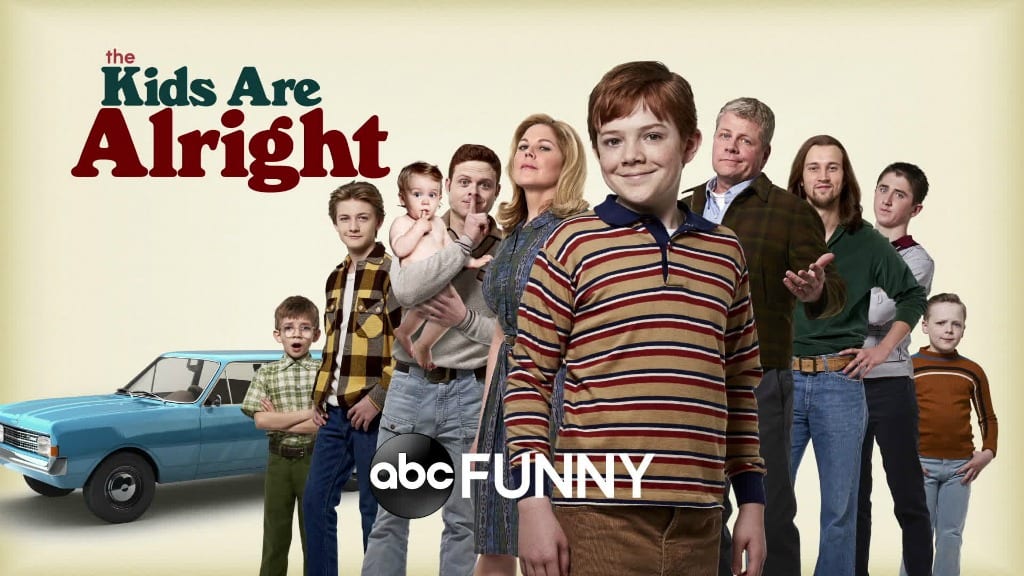 About The Kids Are Alright
Set in the 1970s, this ensemble comedy follows a traditional Irish-Catholic family, the Clearys, as they navigate big and small changes during one of America's most turbulent decades. In a working-class neighborhood outside Los Angeles, Mike and Peggy raise eight boisterous boys who live out their days with little supervision. The household is turned upside down when oldest son Lawrence returns home and announces he's quitting the seminary to go off and "save the world." Times are changing and this family will never be the same. There are 10 people, three bedrooms, one bathroom and everyone in it for themselves.
The Kids Are Alright airs Tuesdays at 8:30|7:30c on ABC stream on the ABC app/ABC.com, Hulu, or On Demand
Follow Along with #TheKidsAreAlright and #ABCTVEvent
Our second ABC shows that we will be sharing is Station 19, which is now on season 2. Again, not much detail on this event yet either, but again, a behind-the-scenes experience would be amazing! I'll keep you all posted on that and if we get any surprise interviews!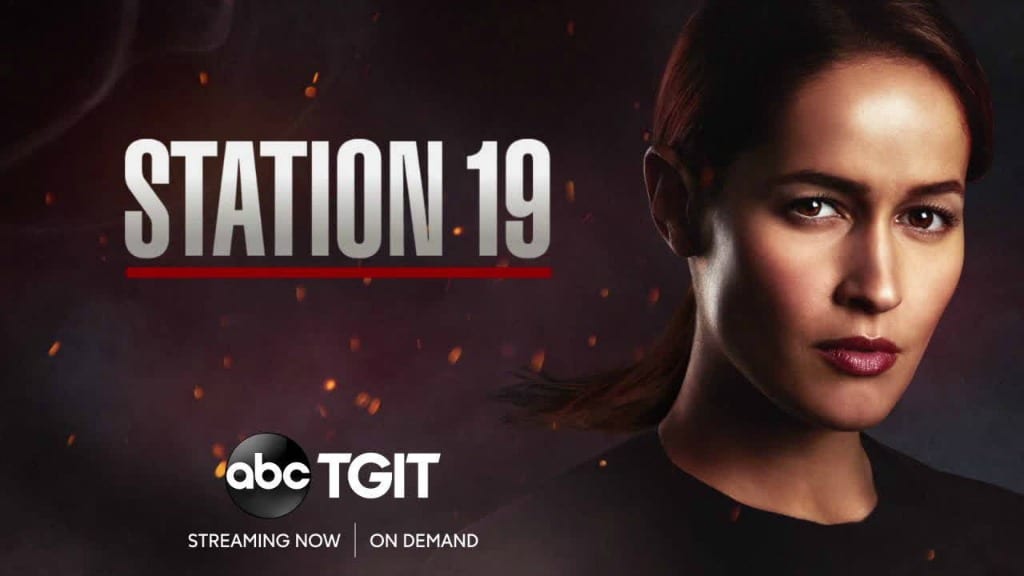 About Station 19
The second season finds our team wrestling with the fallout of the deadly blaze. The life of their former captain, Pruitt (Miguel Sandoval), hangs in the balance after major health complications. No longer a rookie, Ben (Jason George) searches for his place on the team. Maya (Danielle Savre), Vic (Barrett Doss), and Dean (Okieriete Onaodowan) are tested beyond their limits. And if all that wasn't enough for Andy, her complicated relationship with police officer Ryan (Alberto Frezza) grows even more complex as his path intersects with the station's.
Station 19 airs Thursdays at 9|8c on ABC stream on the ABC app/ABC.com, Hulu, or On Demand
Follow Along with #Station19 and #ABCTVEvent

Well, I say that sums up a pretty fantastic press event in LA once again with Disney! I hope you all follow along with us!
You Are Also Going To Love:
If you loved following along my Disney's The Nutcracker Event, then you will also love the following The Nutcracker and the Four Realms posts I have put together for you:
Any questions for the cast? Let me know below!

Thank you, Disney, for the invitation and opportunity to attend Disney's The Nutcracker and the Four Realms event. All twirling opinions are my own.