This post may contain affiliate links.
As a LeapFrog Mom Ambassador, I receive products, promotional items and educational material to use and share as I see fit. However, any opinions, expressed by me are honest and reflect my actual experience and my children's.
When it comes to tablets I always want something that I know my girls will learn from, but will also allow them to use their imagination. Both of my girls love being able to use their Creativity and Imagination with the LeapFrog Epic Tablet, while providing educational elements that are age appropriate for both of them.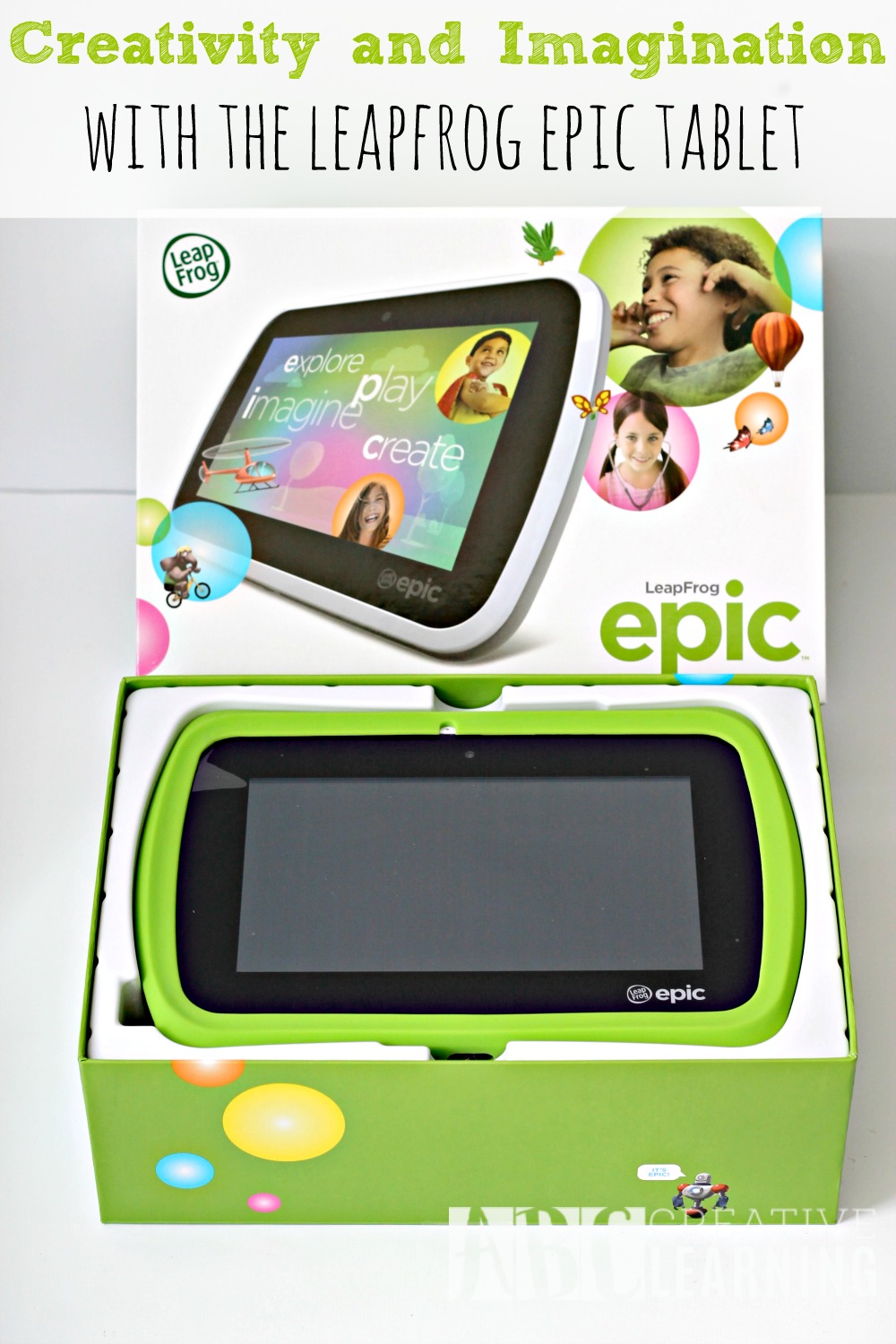 Creativity and Imagination with the LeapFrog Epic Tablet
As a homeschooling parent I want to make sure that my girls are playing with electronics that are age appropriate for both girls. It's hard keeping a device away from one or the other, so I need to make sure that both of my girls can use it at any time.
With the LeapFrog Epic Tablet I don't have to worry about that! The Epic grows along with your child offering them new opportunities for explorations, learning, and play. Each of my girls have their own account with a picture of them, making it easy on my youngest one to know which one is hers when playing time starts!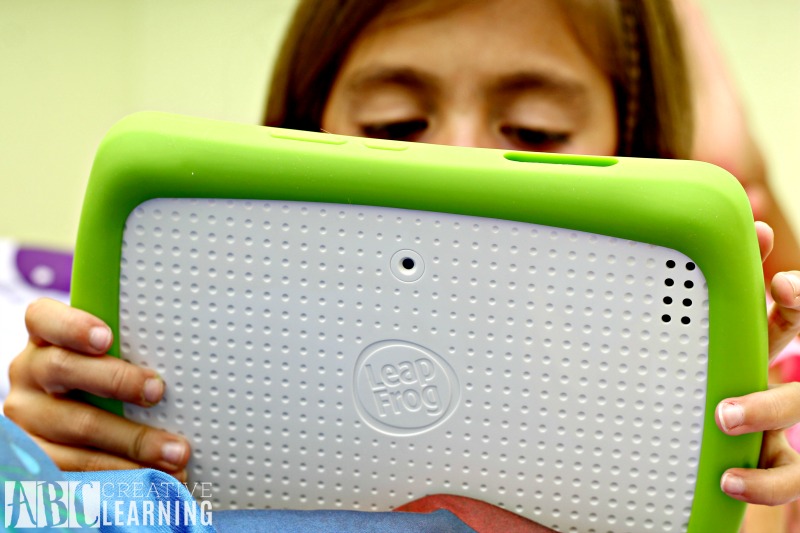 Both of my girls are very creative and love to use their imagination, but my oldest daughter lives for this kind of play! The Epic allows her to spread her imagination on the tablet by creating worlds and pictures exactly how she would invasion them on paper.
She literally sits on her bed for long periods of time drawing pictures and just letting her imagination take over! No more throwing away paper or not know where to store them. With the Art Studio Ultra app she is able to create pictures and then save them on her tablet or take a picture and edit them as she wishes.
When looking through her photos I actually found pictures that she took on her first airplane ride just a few weeks ago to Turks and Caicos for a conference I was attending. The pictures turned out crisp and clear, plus it's a great way for her to keep these special memories on her own tablet!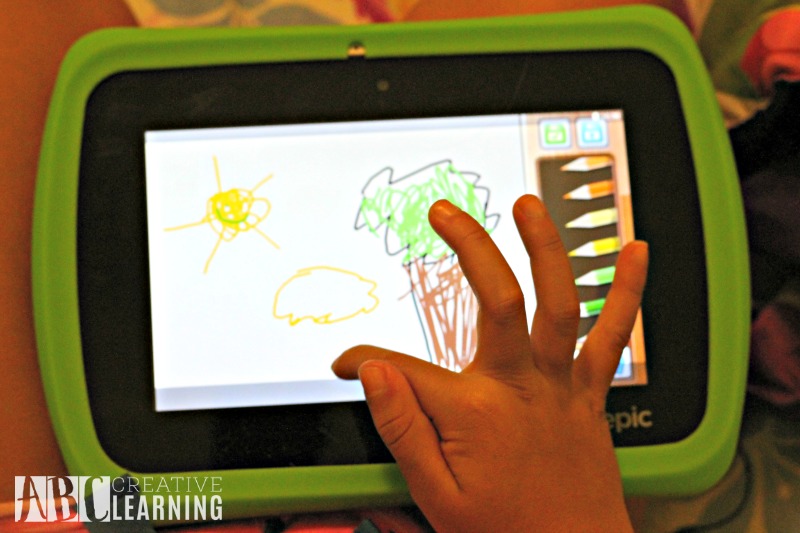 Just like any other LeapFrog device you are able to add exclusive content like games, apps, eBooks, and so much more from 2,600 skills and creativity just by purchasing them online. For me that means no cartridges or worrying about my girls losing their favorite games! You literally take your Epic Tablet on the go and it's all set to use!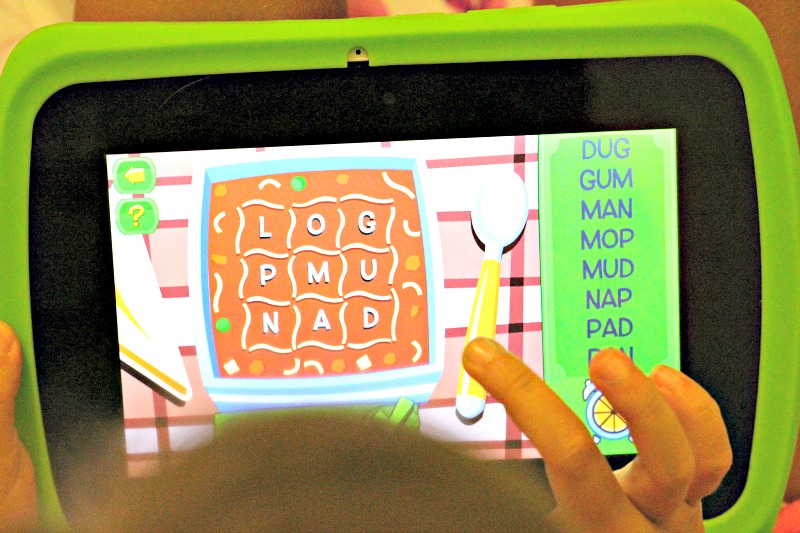 As a parent I also want to make sure that my girls are playing on a device that is safe and where I can control what they do and when they do it. With the LeapSearch browser I can control wat my girls are accessing online and what they can watch.
I actually have a section where they can go that has videos like Elsa sing alongs where they can watch. I control what they watch and also when they do so.
There are times that my girls have not finished homeschooling lessons, but want to jump right on the Epic. Fortunately for me I have a timer set on the Epic where they can begin playing games at a certain time and how long they can play the game for. Making it easier on me when dinner is ready and when school needs to be finished. No fighting or arguing! Just tell them LeapFrog knows when things are not done! Believe me, it works!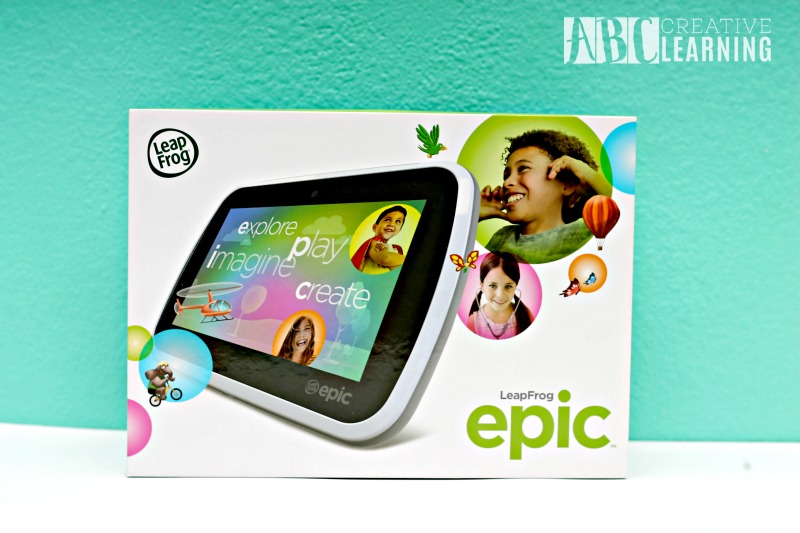 About the LeapFrog Epic Tablet:
Includes a 7 inch screen
16 GB of memory
Wi-Fi
2mp camera
Stylus
20+ apps included
For ages 3-9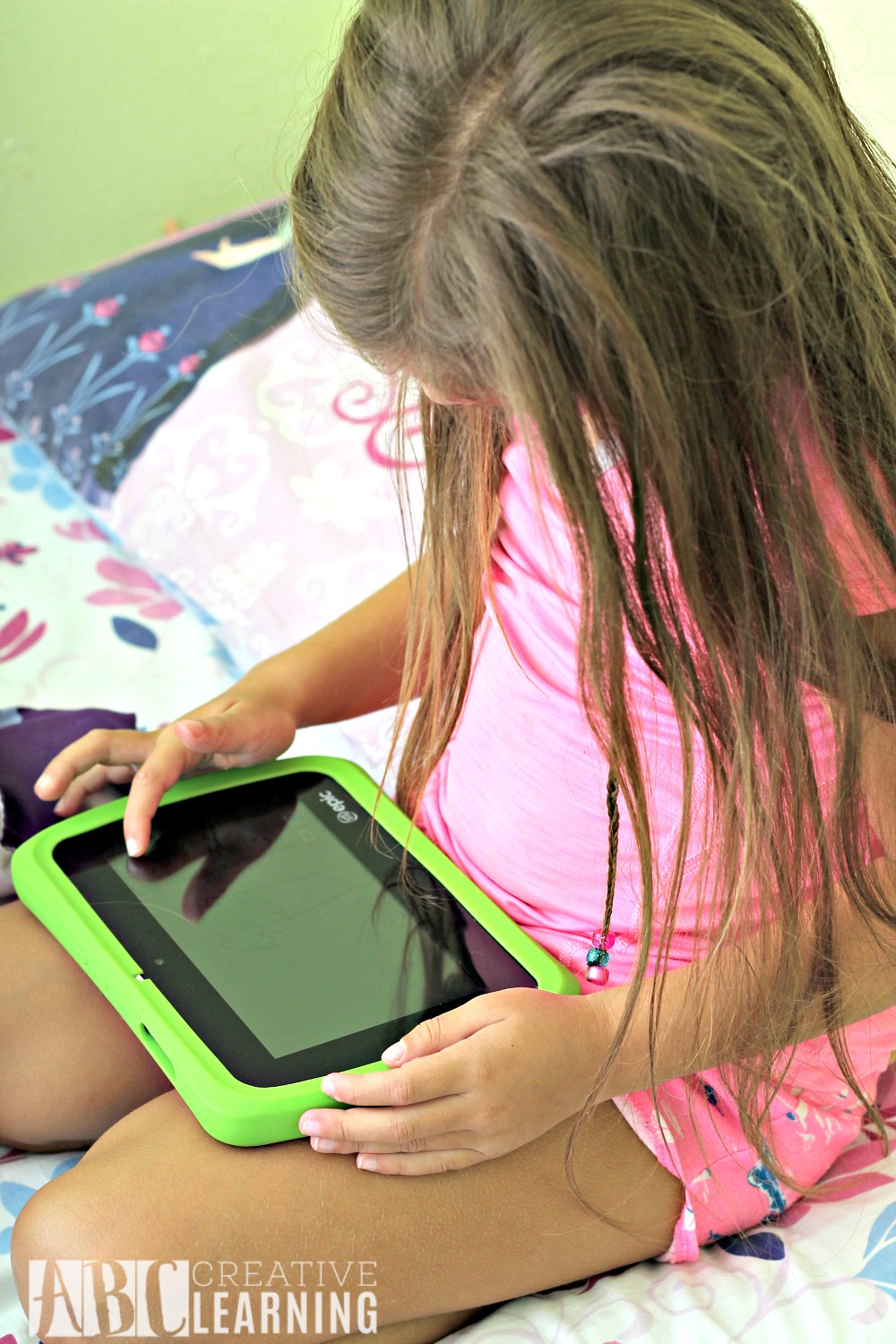 If you are looking for that perfect gift or if your child is constantly taking your personal tablet, I suggest the LeapFrog Epic! Your child will not only get a tablet, but an educational one at that! Plus, you won't have to worry what your child is watching or playing. Being able to have control without your kids knowing to me is the best of both worlds! They are happy to have a fantastic device and you are happy knowing that they are safe!
Watch this quick video I surprised my daughter with and see what a 6 year old little girl has to say about the LeapFrog Epic herself!
Make sure to check out our thoughts on the LeapFrog LeapPad Platinum and Word Whammer!
Who would you gift a LeapFrog Epic Tablet to this holiday season?