This post may contain affiliate links.
As a LeapFrog Mom Ambassador, I receive products, promotional items and educational material to use and share as I see fit. However, any opinions, expressed by me are honest and reflect my actual experience.
When I think of educational resources that I can add to my homeschooling lessons LeapFrog is at the top of my list! I have used LeapFrog products before my daughter was even born! I actually used LeapFrog products, books, and even their DVD's in my elementary school classroom! Here are some of the reasons why I think the new LeapPad Platinum & Word Whammer are the Perfect Homeschool Duo!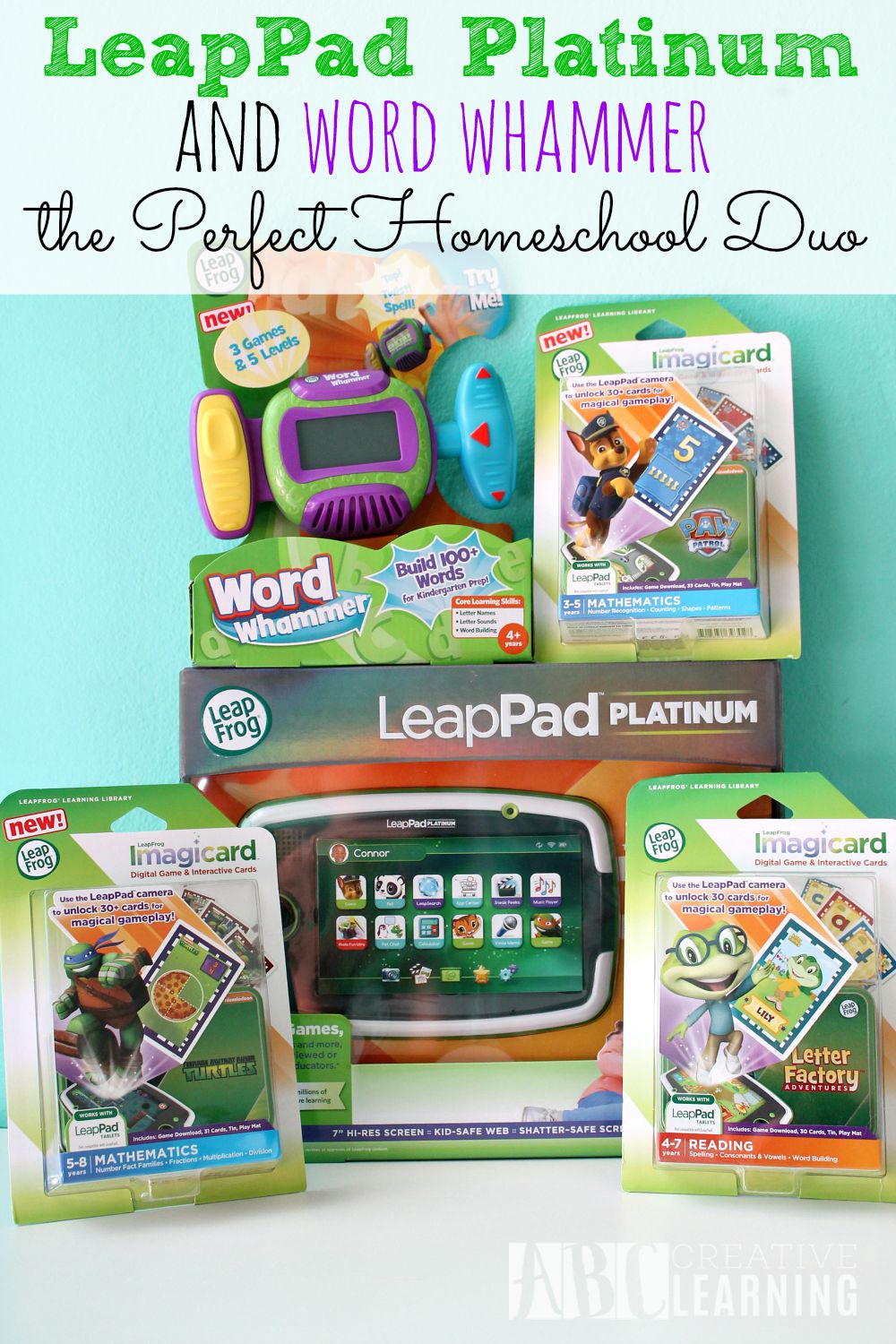 LeapPad Platinum & Word Whammer the Perfect Homeschool Duo
If you currently have a LeapPad and think that it can't get any better, well guess again! My girls are completely in love with the new LeapPad Platinum, but especially with the Imagicards that go with them! Sometimes being able to allow my girls to review concepts learned on their LeapPad just makes it that much more fun!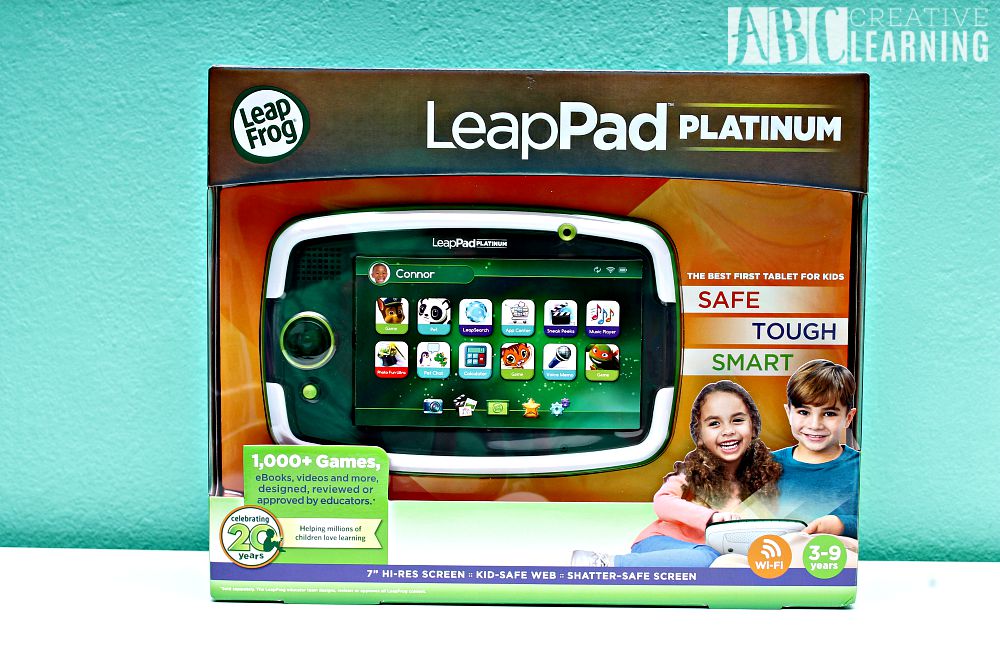 Built To Last
I don't know about your kiddos, but my girls are rough with toys and when I purchase something I want it to last through those hard bumps along the way. I can say that our LeapPad has had a few little drops here and there on our wood floors, but I have to say that it's still going strong and perfect for their little hands!
The LeapPad seven-inch, high resolution, multi-touch screen is a shatter-safe screen and includes a wrap around bumper for those hard falls! It also protects both cameras and video recorders! Yes, both! The LeapPad also includes both front and rear facing cameras, which make it easy for these two little singers to create their own videos while dancing in our living room.
The memory on the LeapPad Platinum device is absolutely superb! With a fast processor that includes 8GB memory to hold up to 40,000 photos or 100+ game apps! No more having to delete games so that your kids can play new ones! Seriously, this is a dream come true for this mama!!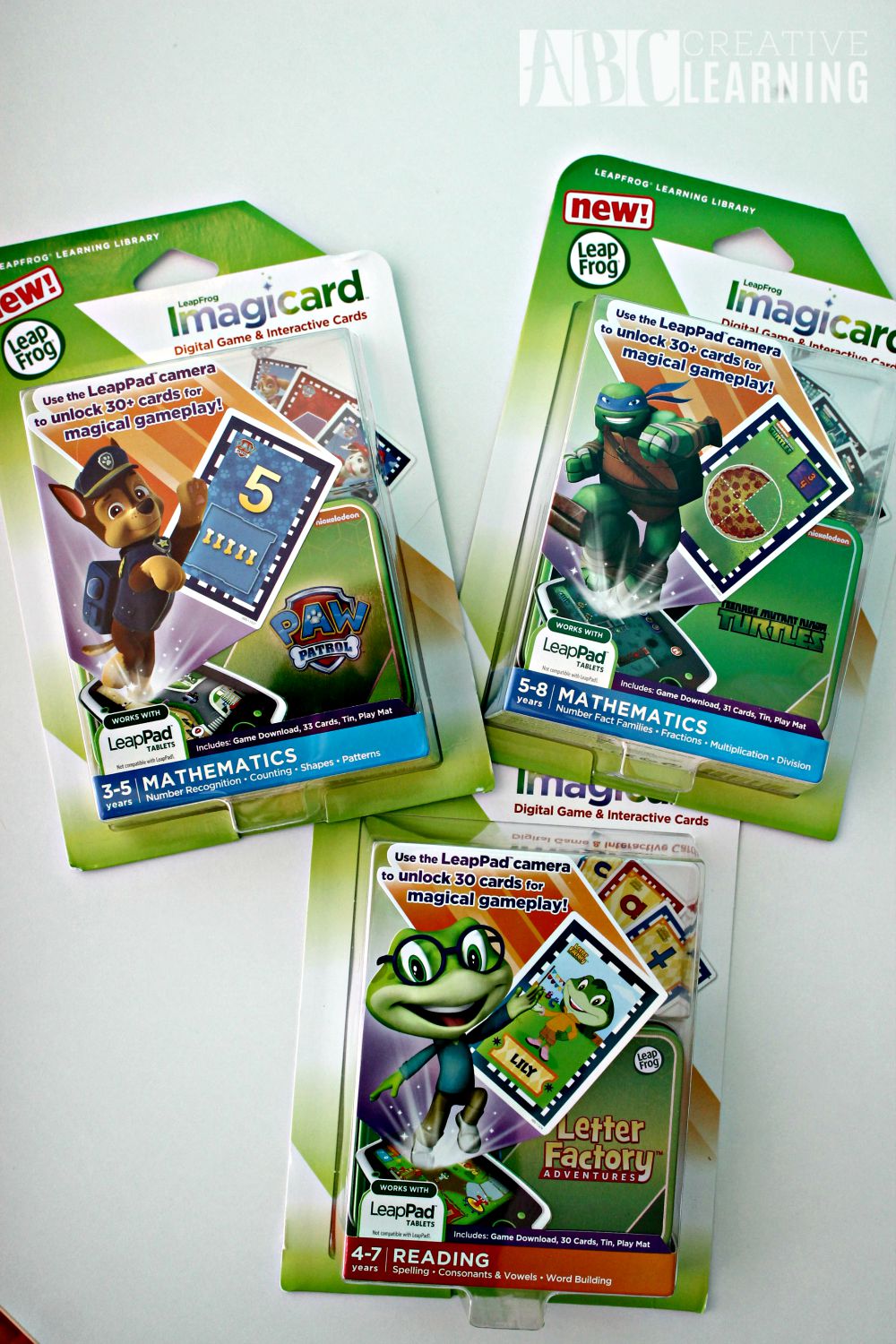 Kid-Safe Web and Parental Controls
When it comes to electronics and web-browsing I'm always so cautious with my girls! Well, the LeapPad Platinum features Wi-Fi with a safe web browser, that allows your kiddos to explore content specially for them! You can manually go in and set up parental control on what you want your kids to be able to have access to as well.
Personally I want to know everything my girls are doing online or off! This feature just makes it so much more easier for parents to be able to relax and allow their children to actually enjoy themselves!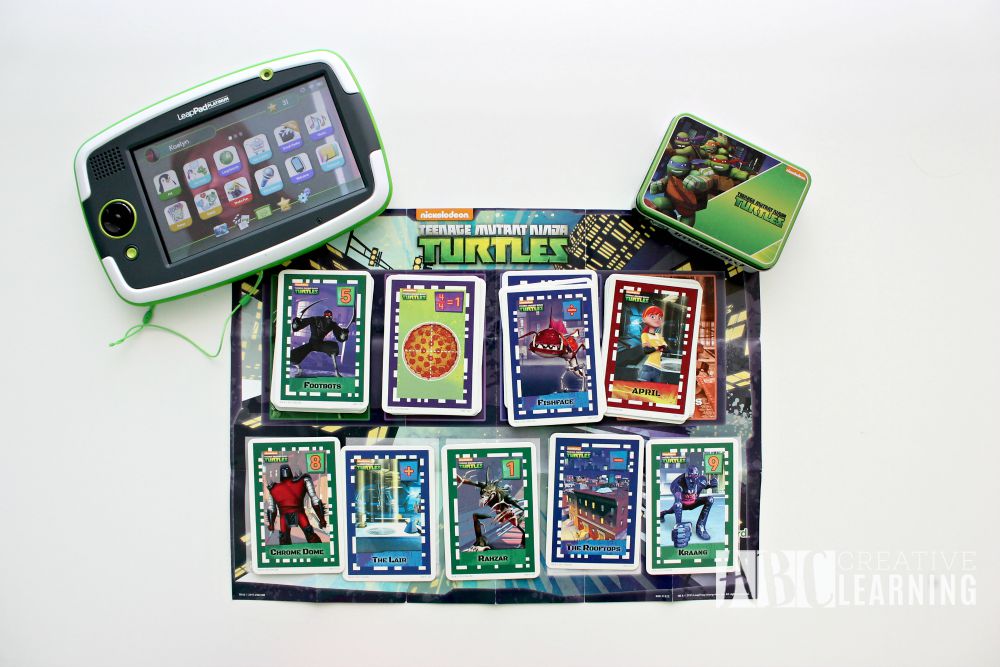 Helps Review Learned Concepts with Imagicards
The Imagicard is a digital and physical learning experience that will bring the characters in the games to life for the kids. Being able to snap a picture of a card and then watch your favorite character come to life is so much fun! Make sure to keep an eye out for those specialty cards!
I'm going to be honest, my oldest in not really a fan of the Ninja Turtles, but for some reason she absolutely loves the Interactive Games and Interactive Cards for the Mathematics Ninja Turtles game. I honestly think it's because it's basically reviewing the same things that she has been learning in first grade!
My youngest one is all about Paw Patrol and The Letter Factor with Leap! She loves beings able to learn her letters and review the ones that she has been doing all week. It's definitely a proud moment when you hear your daughter exclaim with excitement that she got the correct answer! Such a great positive re-enforcemnt for her and for me as well.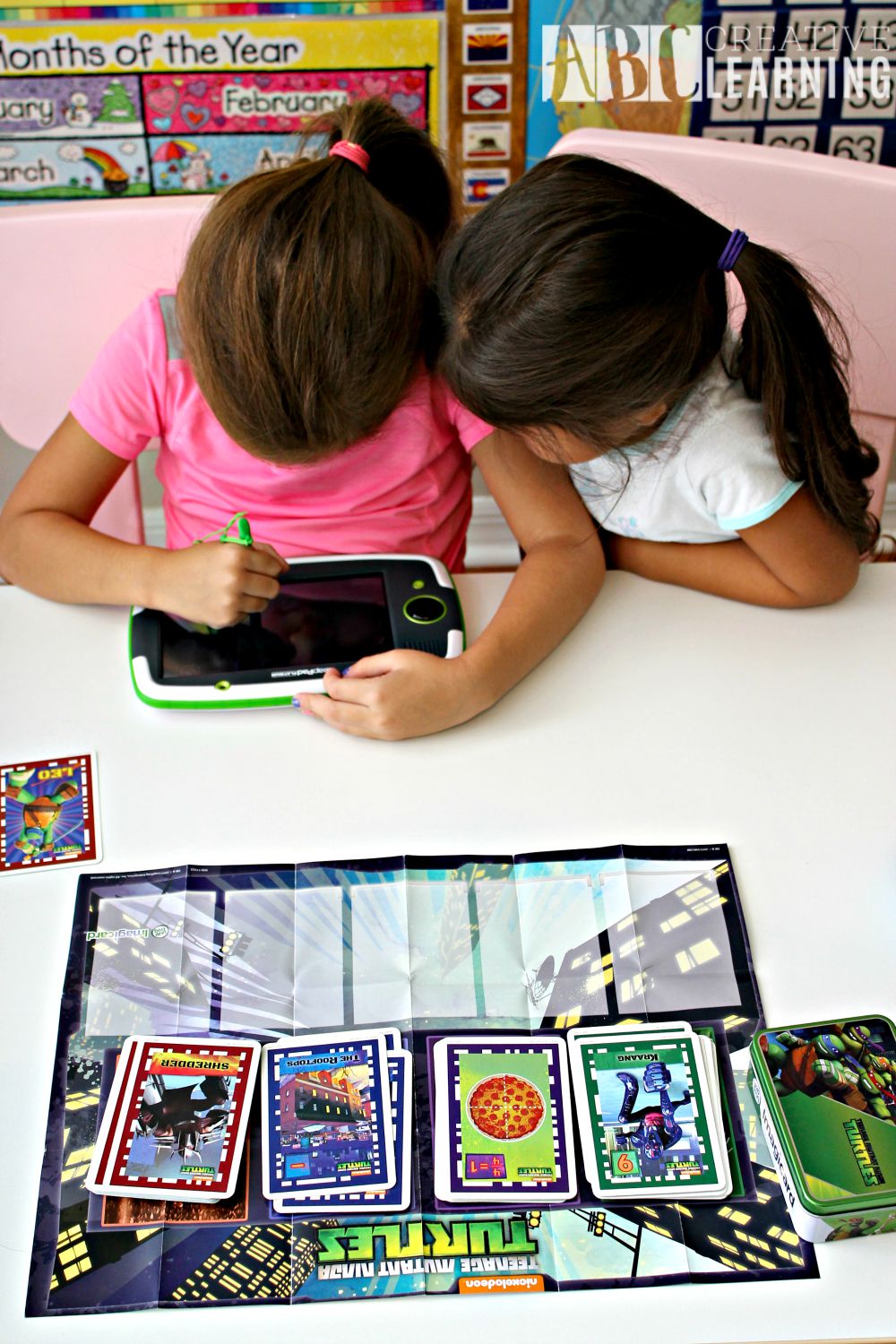 Perfect for Younger and Elementary School Kids
Not only is the LeapPad Platinum amazing for my first grader, but my preschooler loves it just as much! At first I thought she would be a bit frustrated with the games, but it's been the opposite! She's starting to recognize her letters faster and is really getting a the hang of number recognition with the Paw Patrol team!
She loves being able to figure out or choose which character the game wants her to pick, but making it into a fun guessing game!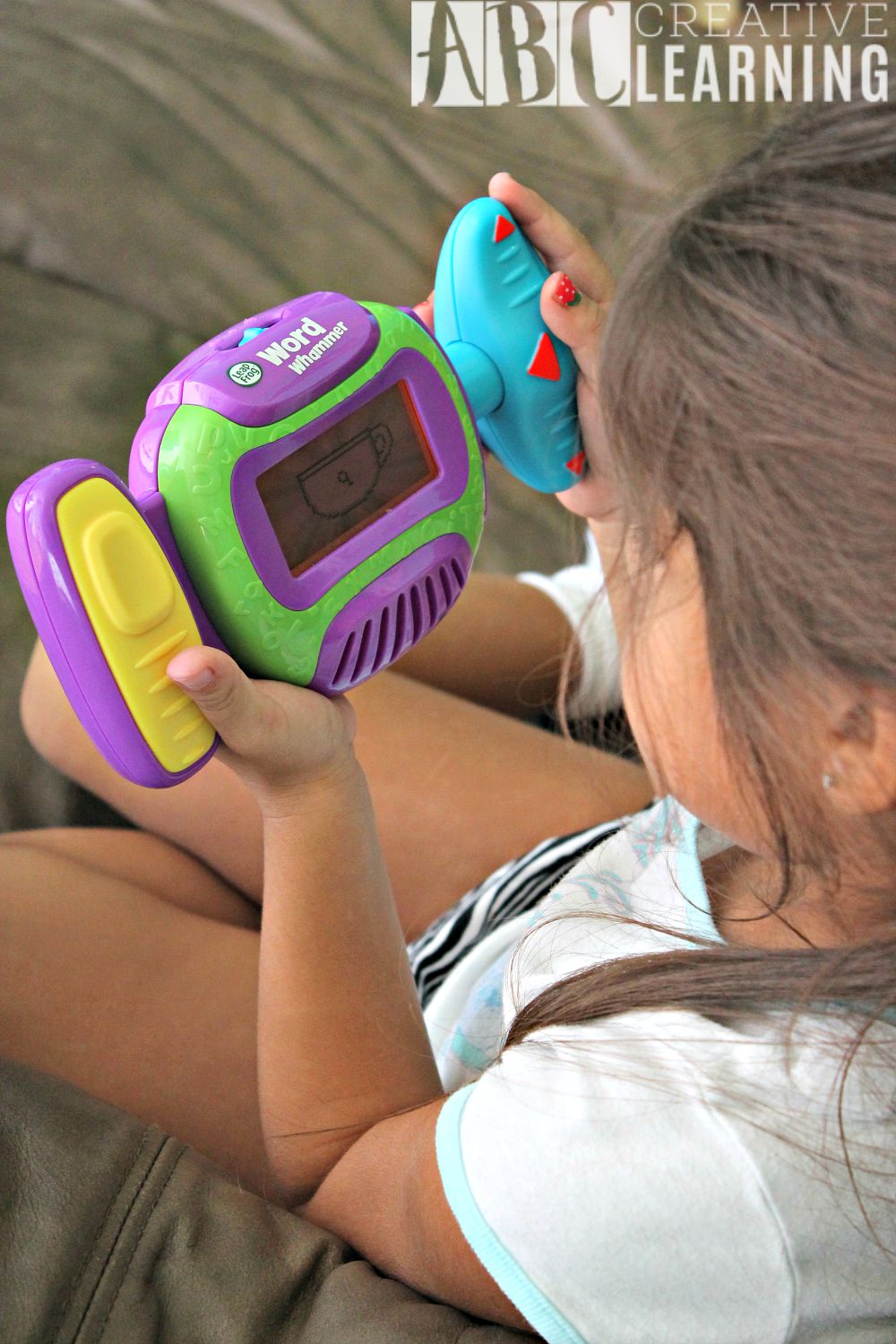 Word Whammer Challenge
The Word Whammer has been a life saver during homeschooling times with my first grader! There are times in the day that I have to sit with her to read, review words, or help her really understand a difficult concept. This is usually the time when my preschooler really wants my attention. All I have to say is Thank You LeapFrog Word Whammer!
Since receiving our Word Whammer it has become her quiet time to play in her room, while I go through lessons with my oldest.
My favorite part is that it's not only interactive where you have to twist, push, and spin the handle to play, but it moves on with her level. It only gets harder the better she gets at the game. It includes 5 levels total for the kiddos to enjoy, so it will take them through the levels slowly as they progress.
Check out a quick sneak peek below of all the learning fun my girls have been doing with their LeapPad Platinum!
*I apologize for the video being sideways*
As you can see the LeapPad Platinum has just gotten better and with the addition of the new Word Whammer I can say that our homeschooling review days definitely go by a lot faster and easier than before!
Check out the LeapPad Platinum, Imagicard Ninja Turtles, Paw Patrol, Letter Factory, and the Word Whammer!
What is your favorite LeapFrog product?