The importance of Communicating With Your Cancer Health Care Team is one of the most valuable tips that I can share as a breast cancer survivor.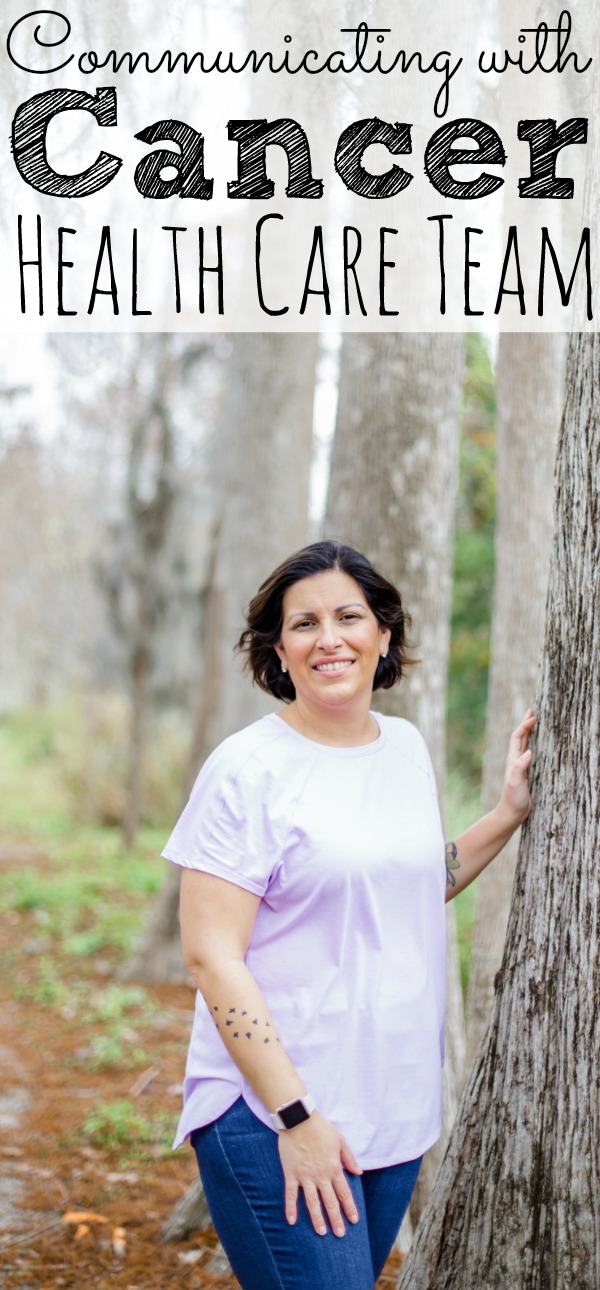 Communicating With Your Cancer Health Care Team
This is a sponsored post.
Knowing how to communicate with your health care team is important, but it's even more important as a cancer patient. This communication between you and your cancer health care team is essential for them to give you the best treatment possible. That's why I wanted to share some of the ways that I communicated with my cancer team during my cancer journey.
I was compensated by Med-IQ through educational grants from AbbVie, Astellas, and Genentech to write about communicating symptoms and treatment side effects with the healthcare team. All opinions are my own. Post contains affiliate links.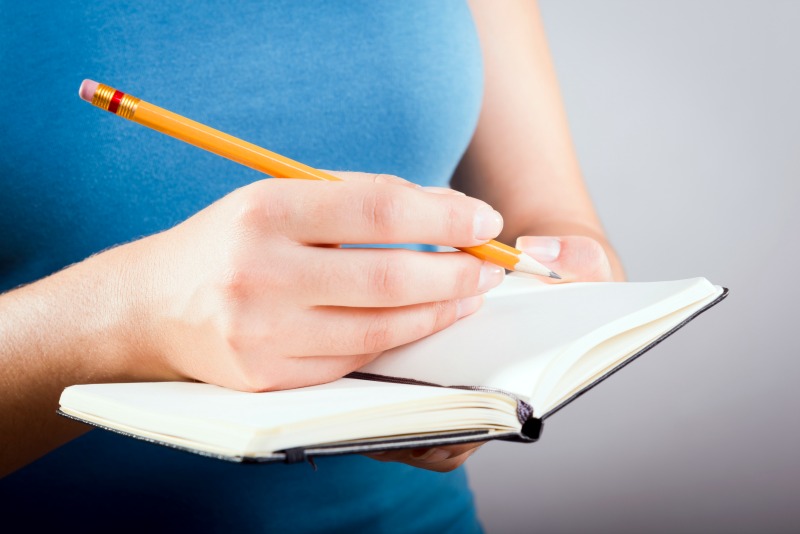 Keeping a Health Care Journal and Calendar
One of the things that I did as a cancer patient as soon as I got diagnosed I purchased a notebook and a calendar. Not only did the calendar keep me organized and help me keep track of all of my appointments, but it also allowed me to write down specific symptoms, discomfort, and pains I had on a certain date.
Having a notebook with you at all times will make sure that you have something to write in at any given moment. Take my word for it when I say that, if you don't write it down, you most likely won't remember that one question or how you felt after the new chemo you had before seeing your doctor.
Here are a few examples of notebooks and calendars that could help.
Your health care team will also provide you with sheets and tables to use to monitor side effects and symptoms for specific times in your cancer journey. Here are some examples of worksheets that could be given to you and what they should be used for.
Side effects worksheets: Allow you to note the side effects of surgery, chemotherapy, or radiation. Write down immediately when they are occurring and on a scale of 1-5 how severe they are. Do this daily. Do not think that you will remember and retrospectively record this information at the end of the week or when you have more time. Factor this activity into your daily activity and do it religiously.
Tip: If you don't have your worksheet with you, write down information in your small notebook that you should be carrying with you to add to your sheet later in the day.
A pain diary, which includes a scale for rating pain and noting where you feel it, what it feels like, and what makes it better or worse.
A list of medicines, which allows you to track your medicines, vitamins, and supplements.
Tip: Never take any additional medicines, vitamins, or supplements without your doctor's approval.
Sometimes patients assume that there is no harm in taking over-the-counter products, but there can be. Full disclosure before you start your cancer treatment is key as well as telling your doctor that you would like to add supplements or other medicines to your routine care before ever beginning them on your own.
Why Is It Important To Report Side Effects and Symptoms During Cancer?
Just like any type of medication or type of surgery, patients should be aware of important factors to report to their cancer health care team. Not only will this help patients have a more comfortable experience, but it could also avoid serious complications.
Some side effects are minor, whereas others may be a sign of more serious problems that need medical attention. Ask your cancer health care team about common side effects, how long they might last, how severe they could be, and when to call for help. Your team will most likely give you a list of the most common side effects to watch out for, but there are times that you will experience something different. If you do, call your team immediately for advice.
When Should You Contact Your Cancer Medical Team?
When Should You Contact Your Cancer Medical Team?
I believe that anytime you are in doubt of what is going on with your body or you are in pain during cancer, it is worth a call to your medical team. Here are a few examples of side effects that require immediate care or an emergency room visit:
A fever of 100.5°F or higher
Difficulty breathing
Increased pain
Trouble swallowing
Confusion
Uncontrollable diarrhea
Swelling in the legs or arms
Bleeding
Are You A Cancer Patient Or Caregiver? Help MED-IQ By Completing This Survey
Med-IQ is conducting a survey and would appreciate your input. The survey, which includes additional education on this topic, will take less than 15 minutes to complete. Survey responses are anonymous and will be shared only in aggregate.
Your responses to these survey questions will provide Med-IQ with important information about your experiences with cancer symptoms, treatment-related side effects, and your care team, which will help us develop future educational initiatives for healthcare providers to improve care.
Once you've completed the survey, you will be asked to provide your email address if you'd like to be entered into a drawing administered by SOMA Strategies to win 1 of 5 $100 VISA gift cards. If you choose to enter, your email address will not be sold, kept, or stored; email addresses are used only to randomly draw the winners and notify them of their prize.
Med-IQ is an accredited medical education company that provides an exceptional educational experience for physicians, nurses, pharmacists, and other healthcare professionals.
More Cancer-Related Resources
How To Manage Cancer-Related Stress
American Cancer Society: Chemotherapy Side Effects. Accessed November 13, 2018.
American Cancer Society: Tools to Monitor Treatment. Accessed November 13, 2018.
Cancer.Net: When to Call the Doctor During Cancer Treatment. Accessed November 13, 2018.
CancerCare: Talking to Your Health Care Team About Treatment Side Effects. Accessed November 13, 2018.

One of the most important things that I learned when it came to communicating with my cancer care team was to be open with them. If you ever have any doubts, just ask or a quick phone call will put you at ease. Plus, making sure that you have somewhere to jot down your symptoms, appointments, and side effects will make all the difference to sharing with your team how you are doing.
If you know someone who is battling cancer, please share this important information with them. It just might be exactly what they need to help them feel at ease with their decisions.
Are there any tips you want to share?

Links to external sites are provided as a convenience and for informational purposes only. They are not intended and should not be construed as legal or medical advice; nor are they endorsements of any organization. Med-IQ bears no responsibility for the accuracy, legality, or content of any external site. Contact the external site for answers to questions regarding its content.