This is part of a sponsored campaign with DiMe Media and Coca-Cola. However, all opinions expressed are my own. #ForTheDream #ForTheDreamSweeps
As a latina growing up education was the most important thing in our household. I remember my father working countless of hours to make sure that my sister and I had the opportunity to attend the best private schools our family could afford. Because of this I worked hard in school and decided to become an educator myself. Coca-Cola Inspiring Education Among Latino Families is such an amazing campaign that I just had to be apart of it!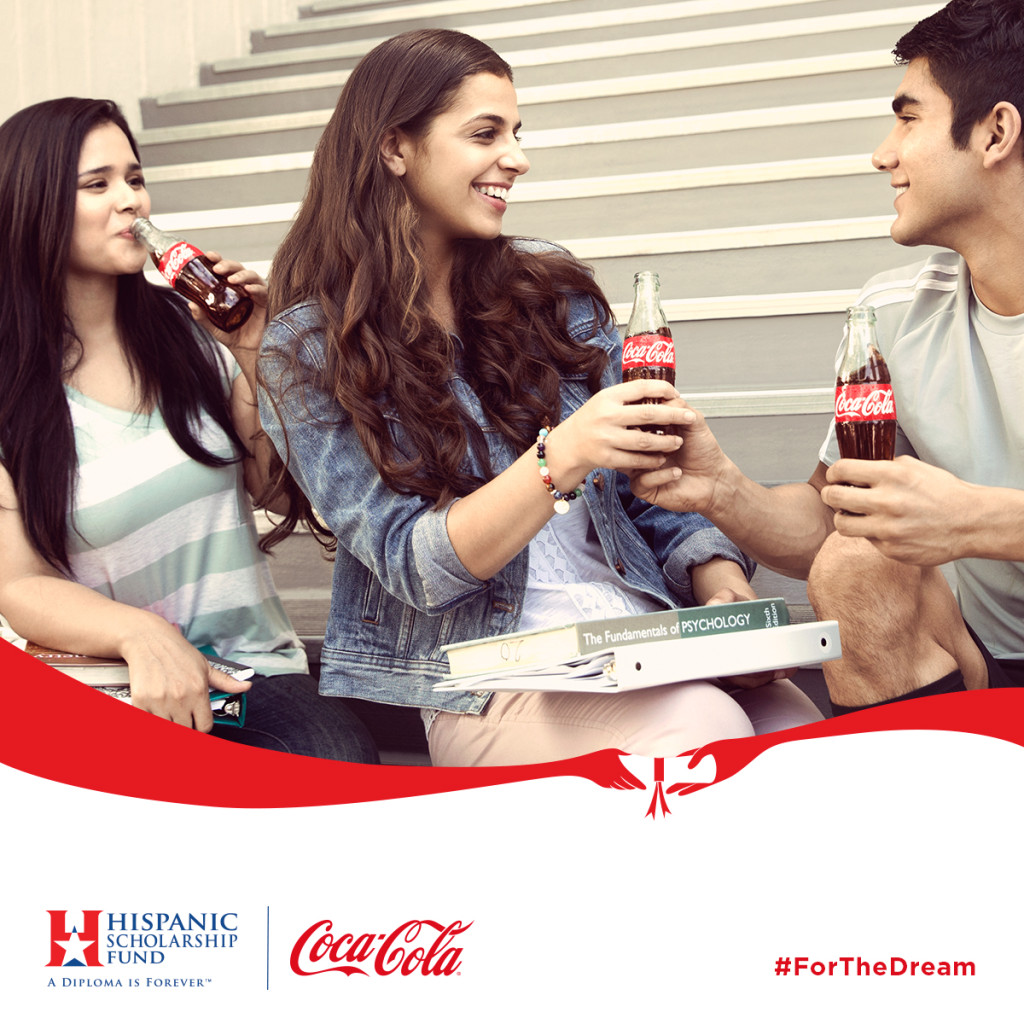 As a former educator and now homeschooling mom, education is now a top priority in our home as well. Although my girls are not ready for college, yet, I know how important it is to start preparing our children for that opportunity. I want them to understand the importance of having an education, no matter how young you are.
Being a bilingual educated Latina woman has opened many doors for me and I want my two beautiful girls to have the same opportunities, if not more! I want them to know that with a good education they will be able to live their dreams and have careers that they both will love.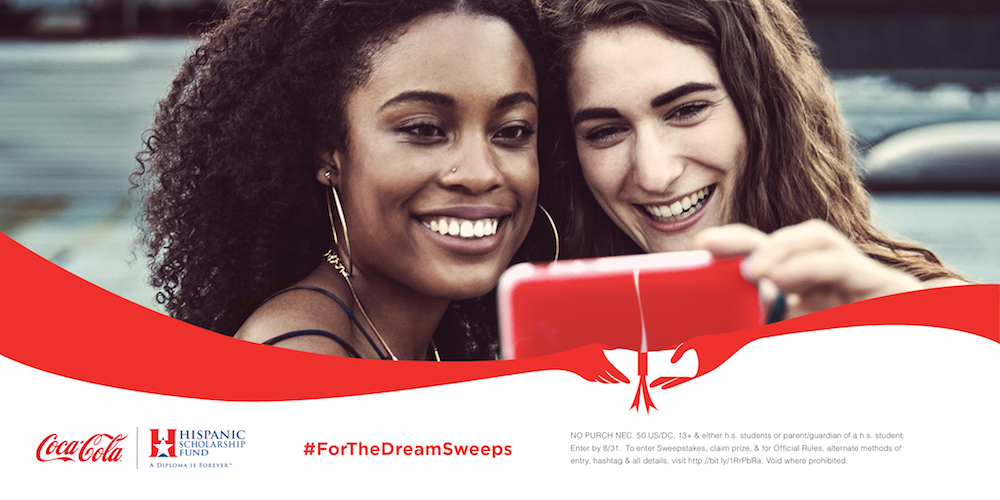 Unfortunately, realistically I know that financially it will be a struggle to provide this education for my girls if I don't start getting ready now and with any good education comes a hefty price, especially to attend some of the elite schools. A lot can happen from this moment until my girls are ready for college.
Growing up we attended the best private schools, but unfortunately my parents got into some financial debt just as I was entering college and I struggled to get an education. I paid for my classes as I could with my job and unfortunately my parents were not able to provide me with financial support anymore.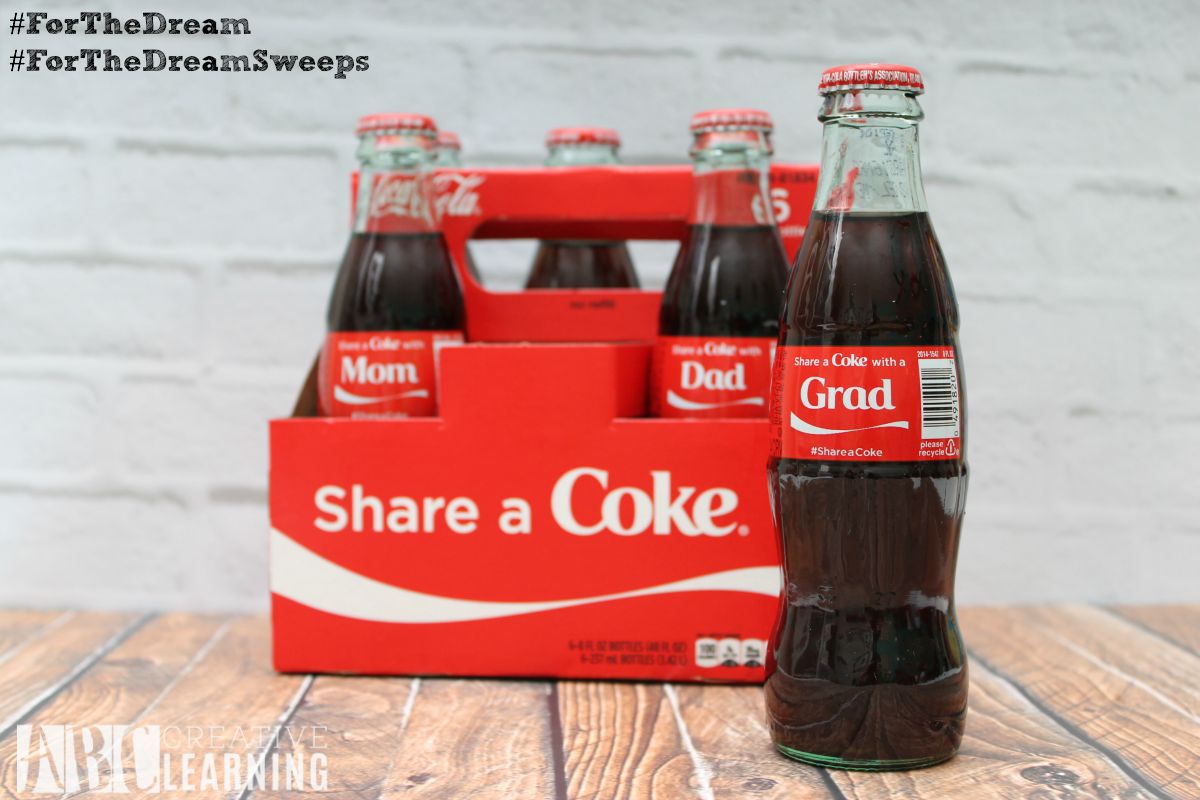 That's why I'm so excited to share with you all this amazing partnership between Coca-Cola and the Hispanic Scholarship Fund. I want to encourage teens who are entering college and parents to enter the College Experience and the $500 Grant Giveaway using the hashtag #ForTheDreamSweeps.
Coca-Cola understands the importance Hispanic families place on education and that is why they are donating $100,000 to the Hispanic Scholarship Fund to help out the hispanic community achiever their educational goals. To raise money Coca-Cola is donating $1 for every social media share using the hashtag ##ForTheDream, up to $10,000!
The For The Dream program has a sweepstakes component, #ForTheDreamSweeps, in which Coca-Cola is awarding one College Tour Experience and 34 x $500 grants to cover education expenses.
Here are the two ways to enter the Sweeps:
By entering a product code in the Coca-Cola #ForTheDream page
By posting a selfie on Twitter or Instagram with someone who is helping you achieve your college dreams, and making sure you use the hashtag #ForTheDreamSweeps.
* The #ForTheDream and #ForTheDreamSweeps opportunity starts July 1, and ends Aug. 31. So make sure to check out all the details and more information by visiting http://coke.com/forthedream.
I also have the opportunity to offer a fun giveaway on behalf of Coca-Cola for one lucky reader! This fun Coca-Cola themed Summer Prize pack features a logo cooler bag, sunglasses, Mason Jar tumbler, and a fun visor! Perfect for hitting up the beach before school starts!

I can't wait to share this with both my brother and sister who are heading off to college! I know like many latino families, they need the encouragement and support of amazing organizations like the Hispanic Scholarship Fund and Coca-Cola.
Who will you be sharing this opportunity with?