Thanks to The Network Niche Influencer Network and Buick for sponsoring today's post. #BuickHappiness #BuickFelicidad
My family and I are all about finding comfort when spending time together on the road. That's why when we had the opportunity to check out the Buick 24 Hours of Happiness Test Drive with the 2015 Enclave, we wanted to make sure to take a family day exploring Florida.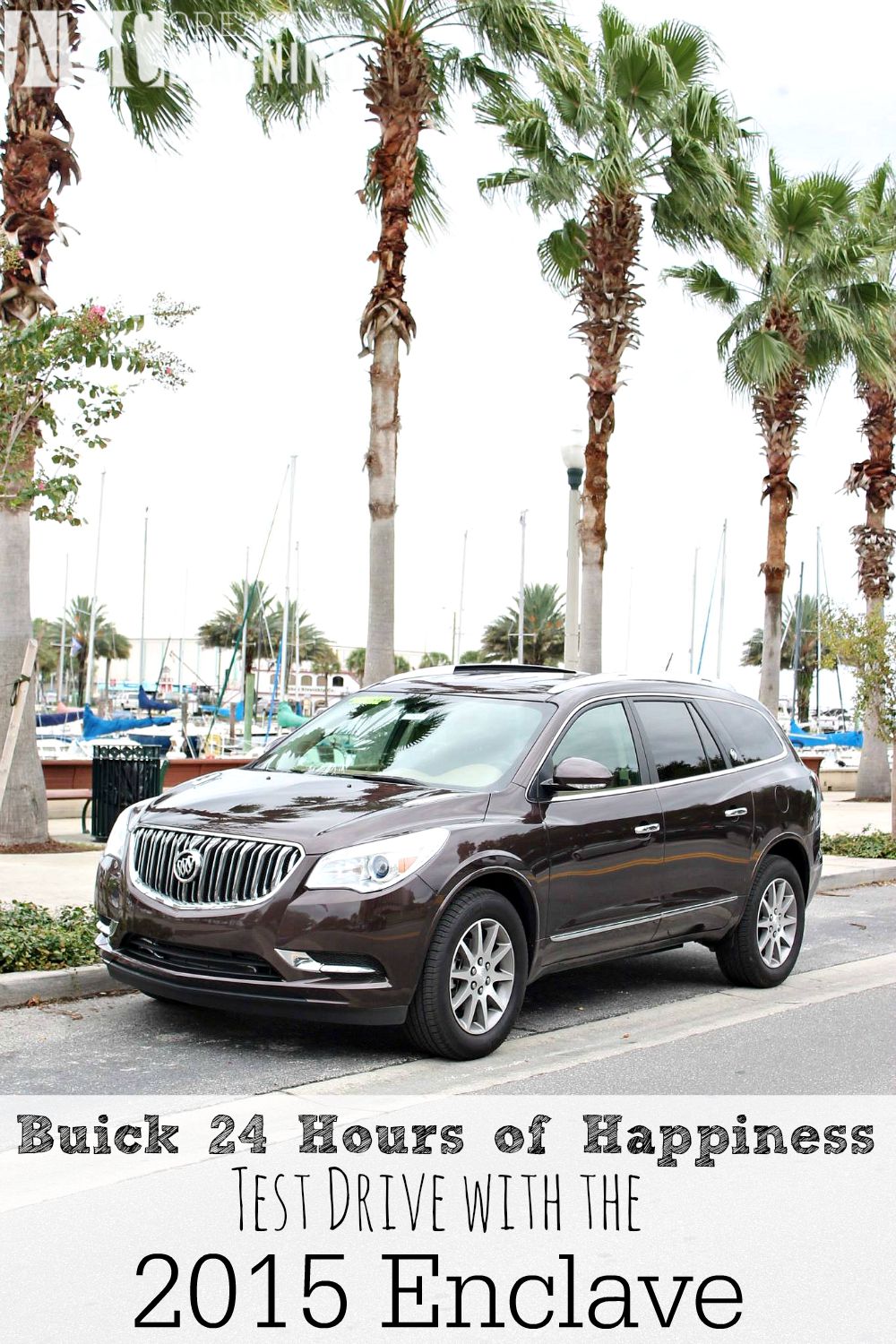 Buick 24 Hours of Happiness Test Drive with the 2015 Enclave
I started my search for the perfect vehicle for my family when test driving one of the Buick 24 hours of happiness vehicle by heading on over to their website, first to check out where the closest location was and which vehicle would be the perfect fit for my family.
After finding out the the closest location to me was Kaiser Buick I filled out all the information required for a test drive. That same night I received an email from Michael, one of their sales consultant wishing to give me a call at my earliest convenience to learn a little bit more on what I was looking for.
I spoke to Michael the next day to make sure he had the Buick that I wanted to test drive for 24 hours and I had all my questions answered. All he needed me to bring was a drivers license and proof of insurance. That's it!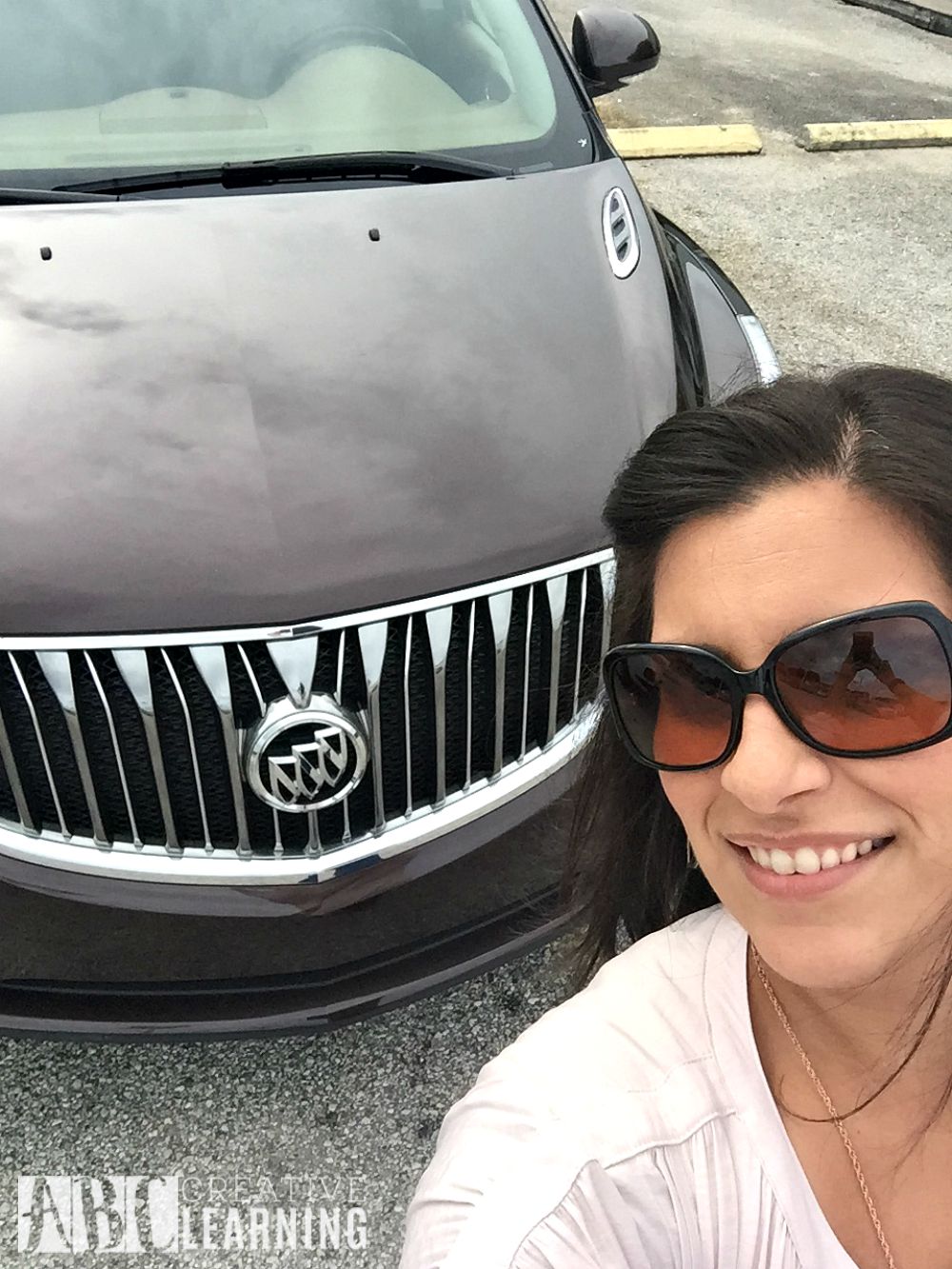 I wanted to try out a family friendly vehicle that would fit into our very busy, but adventurous life! When I arrived Michael had set out the 2015 Buick Enclave, which is the vehicle I had spoken to him about. When I say that I fell in love with this vehicle by first sight is an understatement! The color was absolutely beautiful and the vehicle was the perfect size for our family, it was definitely luxurious all at the same time.
Our experience was definitely fast and precise! As a busy mom I definitely was hoping not to spend too long at the dealership just because I had the kids at home with my mother in law. But that wasn't the case at all! Michael was quick in making sure that copies of my drivers license and vehicle insurance were taken. He then gave me a thorough walk through of the vehicle making sure that my husband and I knew were everything was located. Including all the fun features, hooking up my bluetooth, and showing me all the safety features included.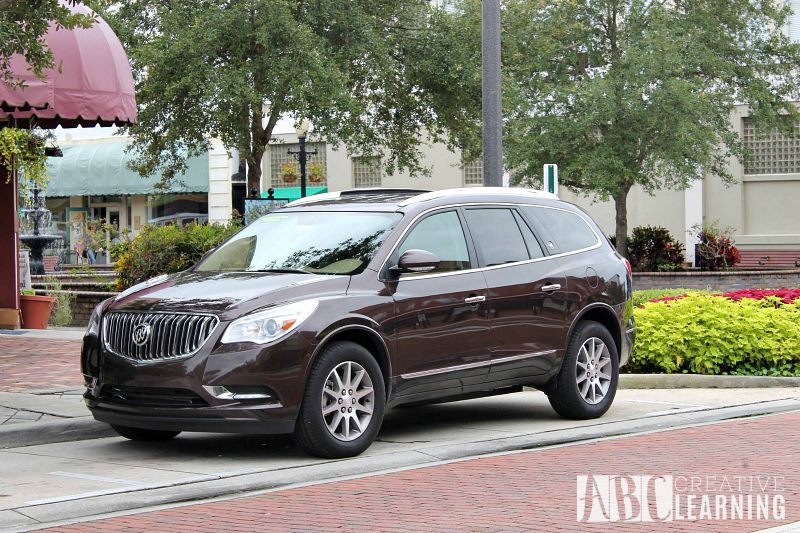 Our experience at the dealer ship was very professional and quick. Hubby and I actually had extra time to even have a date night right after! Which was really nice and much needed! Not only did we get to go out for the first time in a bit, but we got to do it while driving the 2015 Buick Enclave.
The best thing about the 24 hours test drive is that you really get to test drive the vehicle in real life situations, not just around the block. One of the most important things for us is safety and we really did get to test drive the Enclaves rain driving safety that night.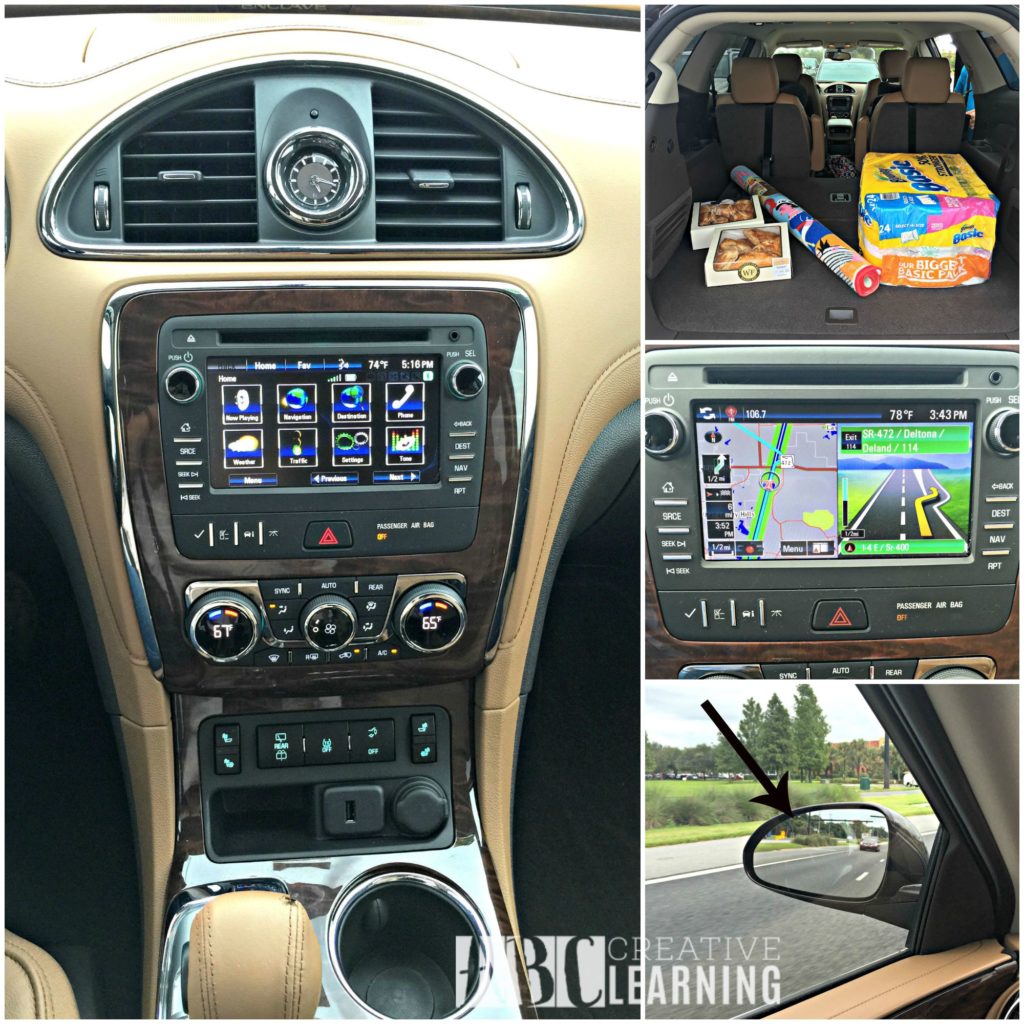 Of course I had to add my girls carseat in the vehicle to test it out as a family. We decided to take a drive around downtown and check out some of the old buildings and pier together. We loved the captain seats in the second row and loved that the third row laid flat giving lots of room for when we would go grocery shopping. There was definitely plenty of space for my girls carseats to buckle in safely.
Lots of space in the back for a stroller and bags all at the same time! The vehicle inside is definitely amazing with leather and sophisticated details.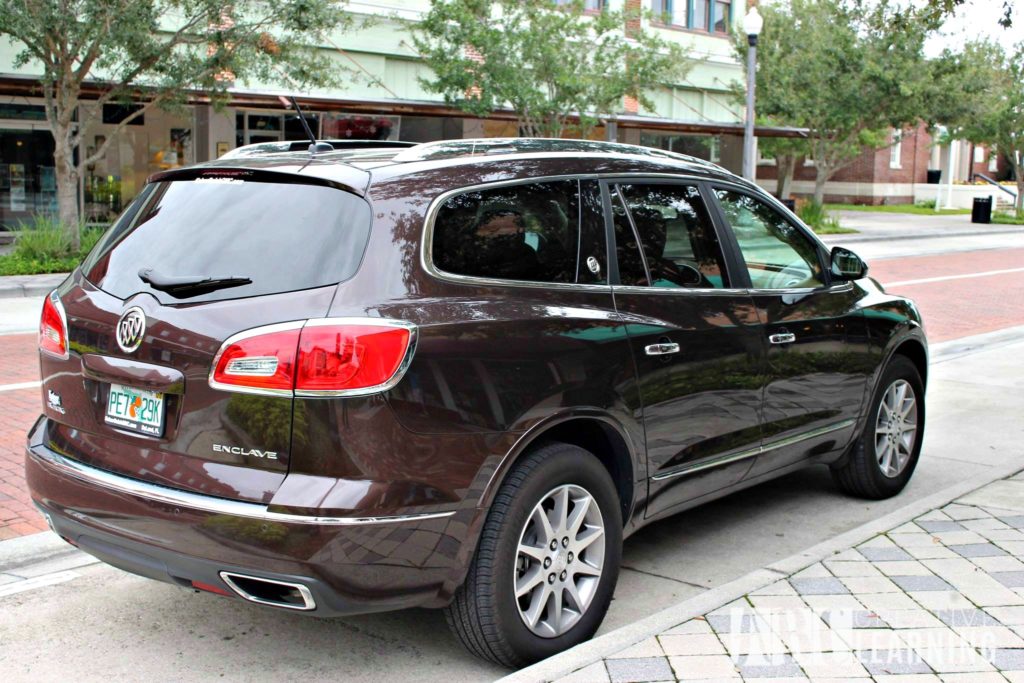 I would have to say that my family and I enjoyed driving the Buick Enclave for 24 hours. Giving us the real experience on how it would feel if this vehicle were to come home with us. We got to check out all the features and see if it was the right fit for us.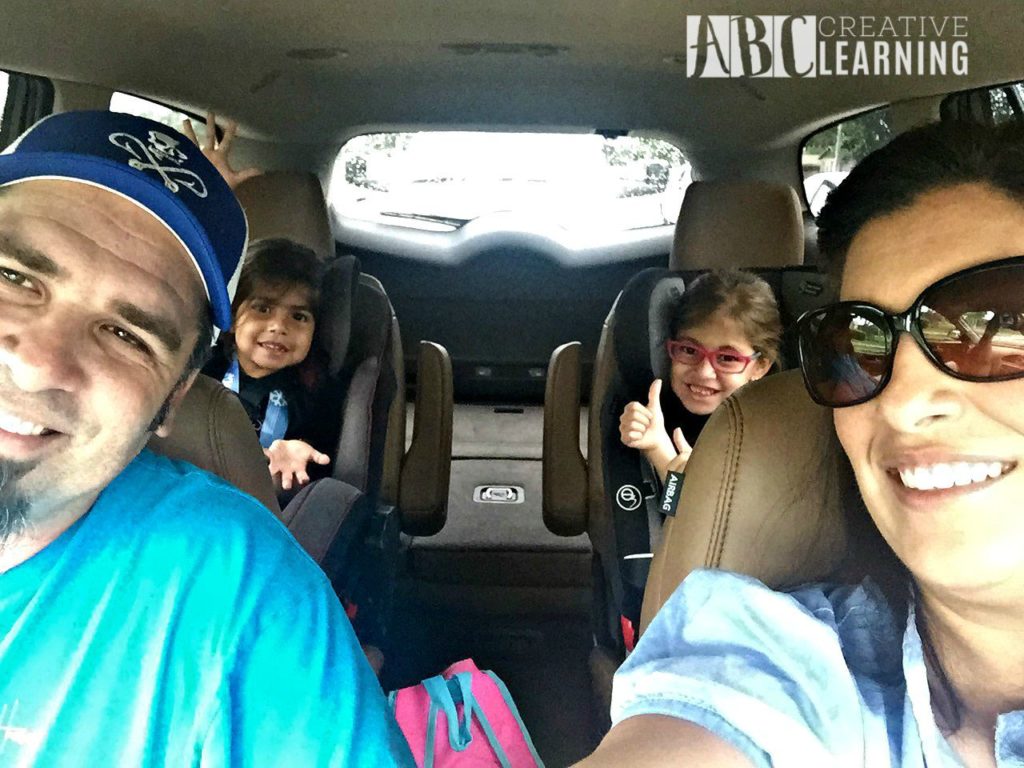 If you are looking for a new family vehicle or a bigger vehicle that you would like to take on adventures, then make sure to stop on by your local Buick dealer and try out the 24 hours test drive. To get first hand experience and find the car of your dreams!
Follow Buick on Facebook, Twitter, and Instagram to keep up with the 24 Hours of Happiness Test Drive!
Have you tried out the 24 hours of happiness with Buick yet?