This is a sponsored conversation written by me on behalf of Tyson Foods, Inc. The opinions and text are all mine.
Now that summer is in full swing for us here in sunny Florida, keeping up with easy lunch recipes for my girls has been easy with this Baked Hash Brown Egg Muffin Cups recipe.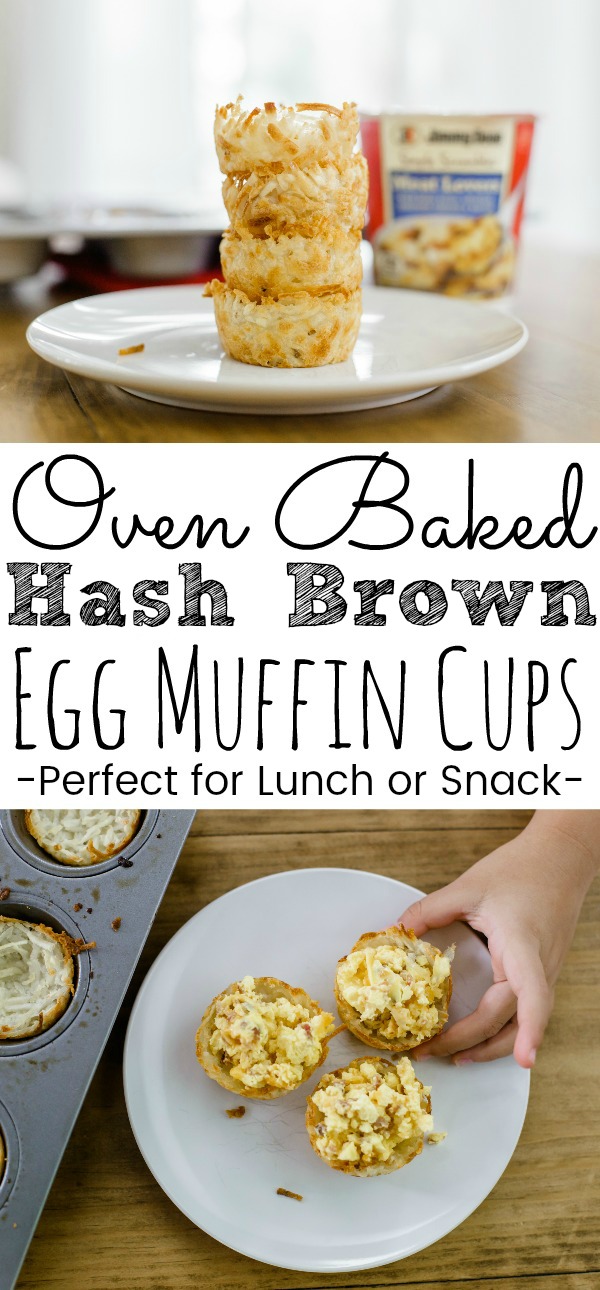 Baked Hash Brown Egg Muffin Cups
This easy lunch recipe created with Jimmy Dean® Simple Scrambles® Breakfast Cups is perfect for my girls when they want to relax at home or on-the-go, with an excellent source of protein. My Baked Hash Brown Egg Muffin recipe is perfect as a lunch or to pack while they are away at dance and theater camp this summer. Bake them fresh every day or bake them ahead of time, saving them for later. The choice is yours and either way, you will have a delicious meal waiting for you and your family all day to enjoy!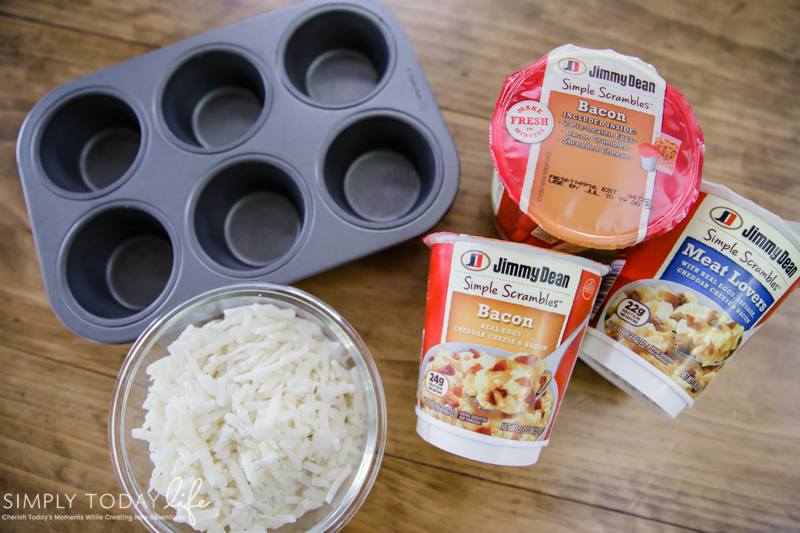 Ingredients Needed for Hash Brown Egg Muffin Cups
Jimmy Dean Simple Scrambles Breakfast Cups (found in the refrigerated section)
2 potatoes (washed, peeled, and shredded)
Salt and pepper
Extra virgin olive oil
Cupcake pan
Nonstick spray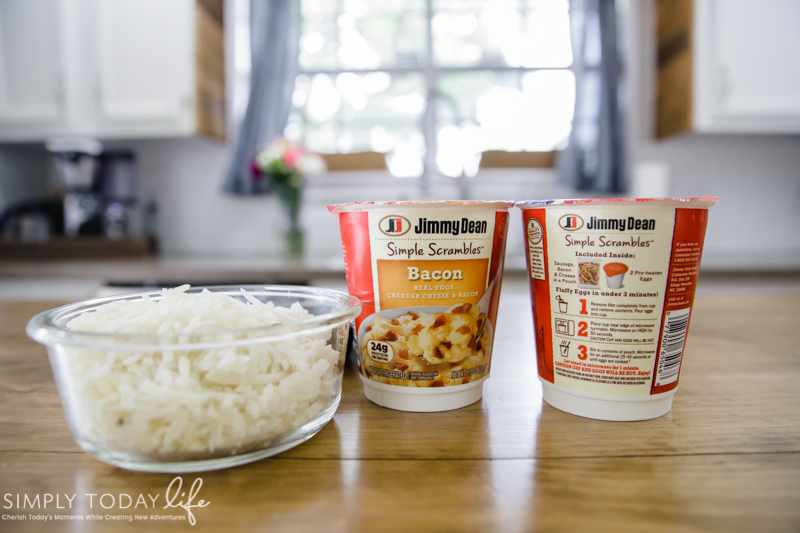 Instructions for Baking Egg Muffin Cups
One of the things that I love about this recipe is how easy it is to make your own homemade hash browns and then add our favorite Jimmy Dean Simple Scrambles Breakfast Cups to the recipe to create these on-the-go egg muffin cups.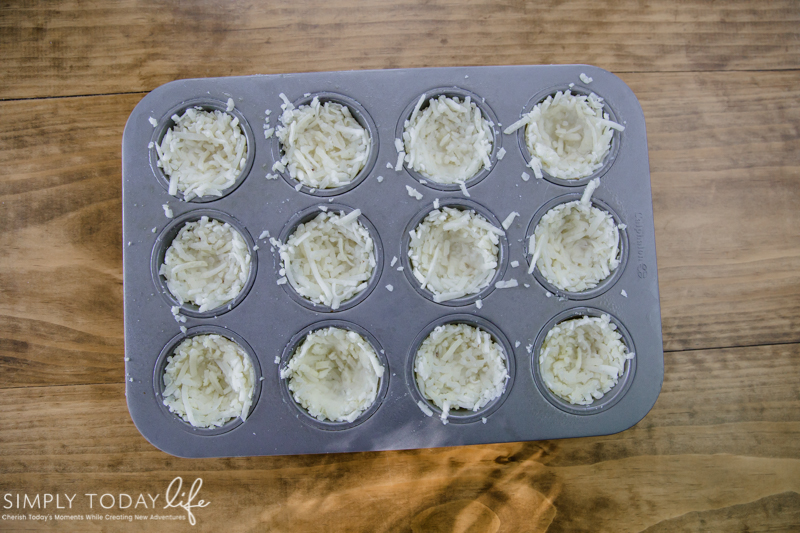 Start off by preheating the oven to 350 degrees Fahrenheit.
While the oven is preheating you want to wash, peel, and grate your potatoes.

Lay your grated potatoes on sheets of paper towels or kitchen towels to absorb any liquids.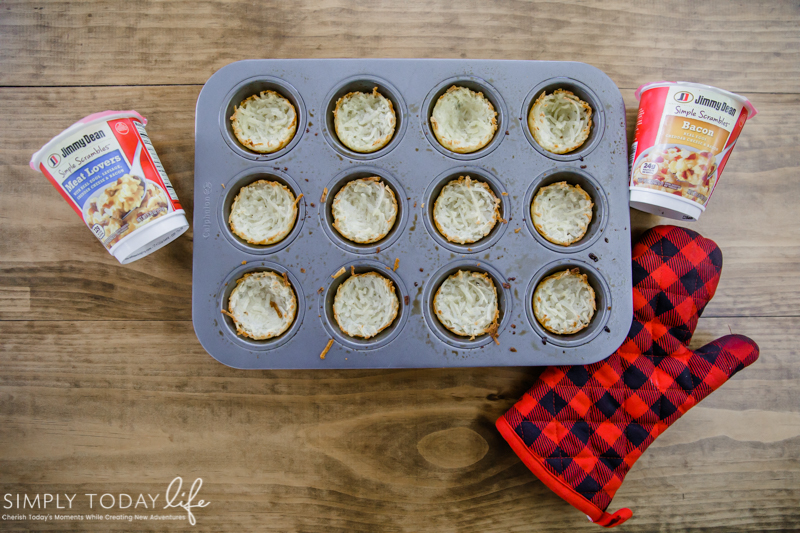 Add your grated potatoes to a bowl. Season with salt and pepper to taste.
Add a little bit of EVOO to your grated potatoes, this will help them bake nicely.
Spray your cupcake pans with non-stick spray so that your potatoes do not stick.
Add shredded potatoes to each cupcake pan while pressing down and creating a space for the eggs.
Bake in the oven for about 20-25 minutes or until cooked.
Set aside.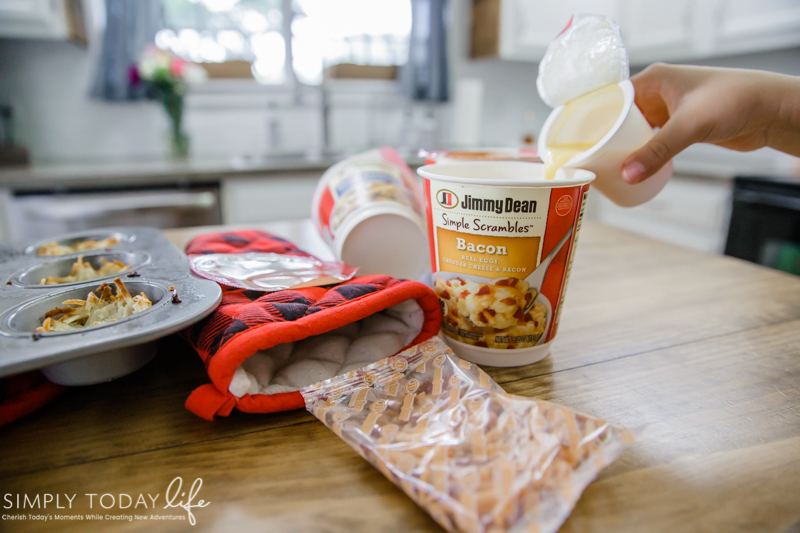 Cook your Jimmy Dean Simple Scrambles Breakfast Cups by following the directions on the container.
Scoop up a spoonful of Jimmy Dean Simple Scrambles and add to each of your baked hash brown cups.
Now you have a delicious lunch or snack recipe for on the go that the entire family will enjoy made with perfectly seasoned lean cuts of meat, such as turkey and chicken, real eggs, and whole grains.
*Tip: You may want to bake some extra just in case! These were gone in a matter of minutes!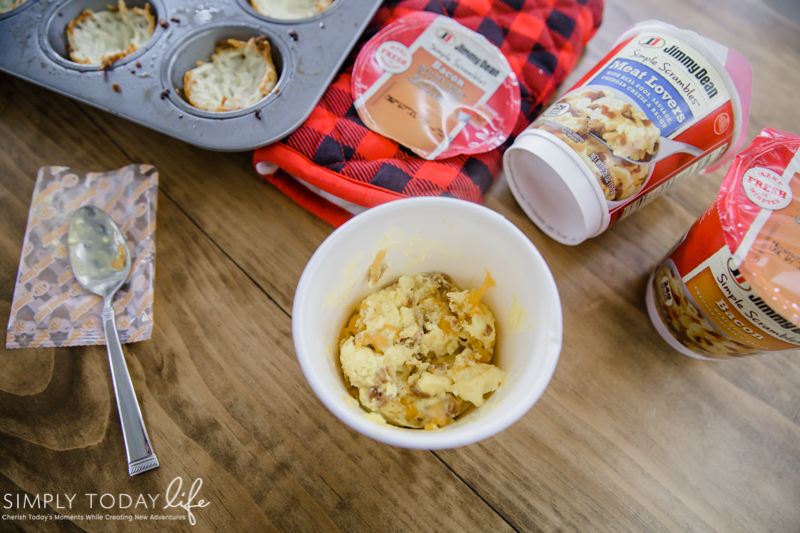 To create this egg muffin recipe for breakfast, lunch, or dinner simply head on over to your local Publix stores to pick up all the ingredients needed, including the Jimmy Dean Simple Scrambles and Jimmy Dean Premium Pork Sausage if you want to add some more flavor to your egg muffin cups. Jimmy Dean refrigerated and frozen products have been a staple for our family for as long as I can remember because they have us covered for every meal time. Whether we're making breakfast, lunch or dinner, we often find ourselves using a Jimmy Dean product in the recipe! We purchase our Jimmy Dean refrigerated and products at Publix because they have a huge selection for us to choose from!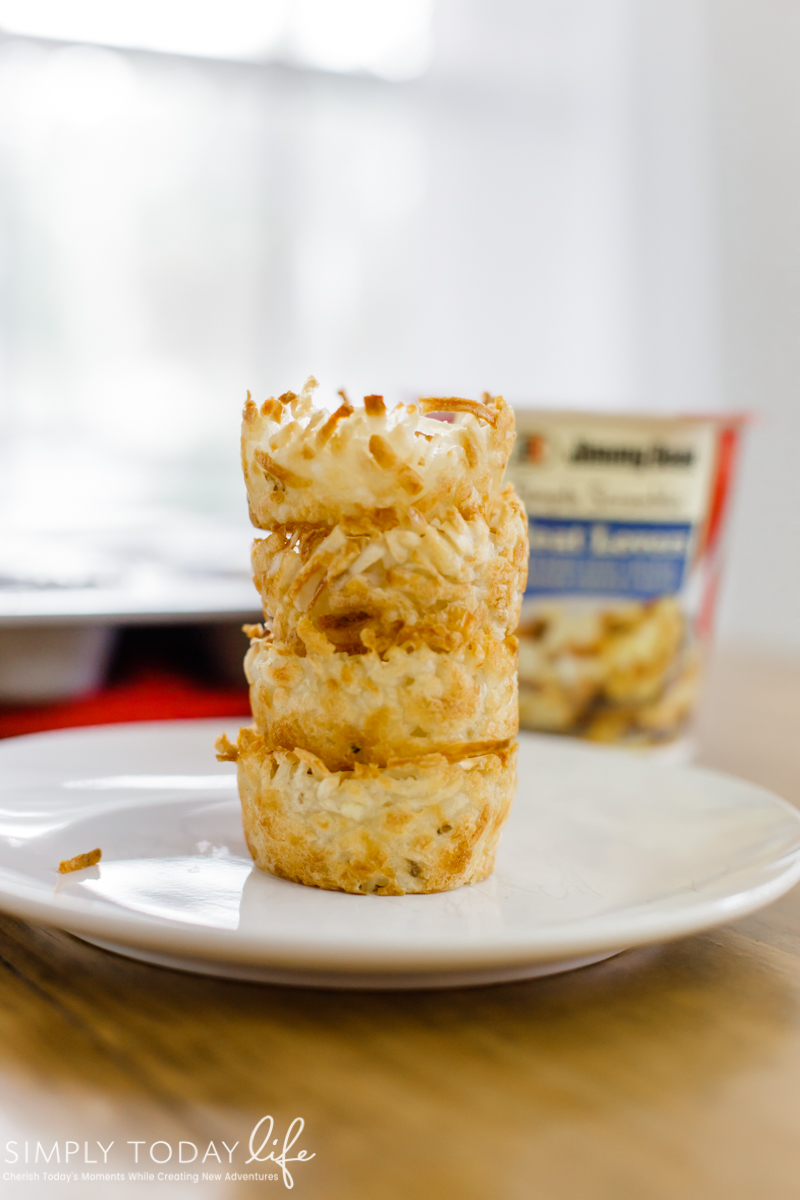 Make sure to pick up your favorite Jimmy Dean Simple Scrambles Breakfast Cups
Choose from your favorite below or pick up all three!
Jimmy Dean Simple Scrambles Bacon – Real Eggs, Cheddar Cheese and Bacon
Jimmy Dean Simple Scrambles Meat Lovers – Real Eggs, Sausage, Cheddar Cheese and Bacon
Jimmy Dean Simple Scrambles Sausage – Sausage, Real Eggs, and Cheddar Cheese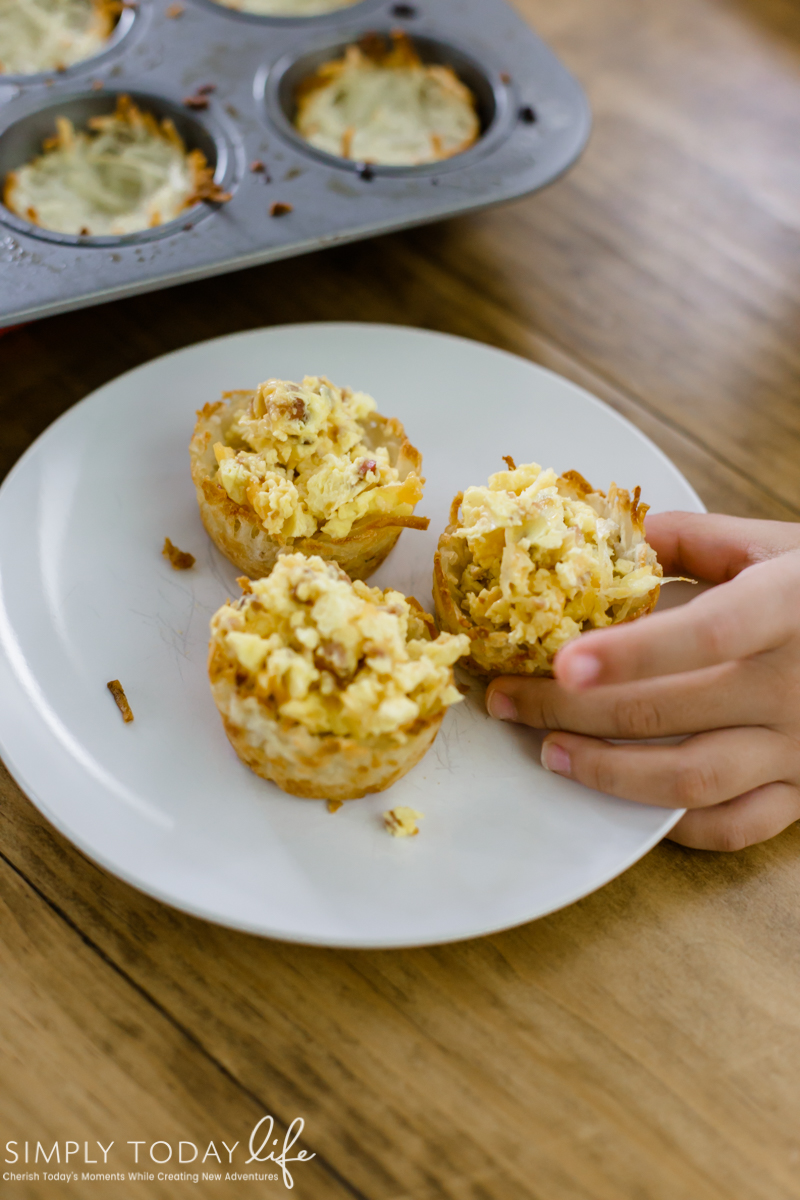 My family loves how Jimmy Dean products are perfect for all-day meals and a great source of protein, especially on those very busy days! Whether you're looking for meals to enjoy at home with the family or meals on the go, you will find a Jimmy Dean product your entire family will enjoy!
What are your family's favorite Jimmy Dean products?