This shop has been compensated by Collective Bias, Inc. and its advertiser. All opinions are mine alone. #FreeToBe #CollectiveBias
Summer is a time to spend with family and friends outdoors, enjoying the beautiful sunny weather. Especially a Backyard Gardening Party with fresh snacks, drinks, and games. That also means that the kids will come in from the outdoors with messy clothes and muddy shoes, but I'm ready for the mess with all® free clear liquid to clean up the stains.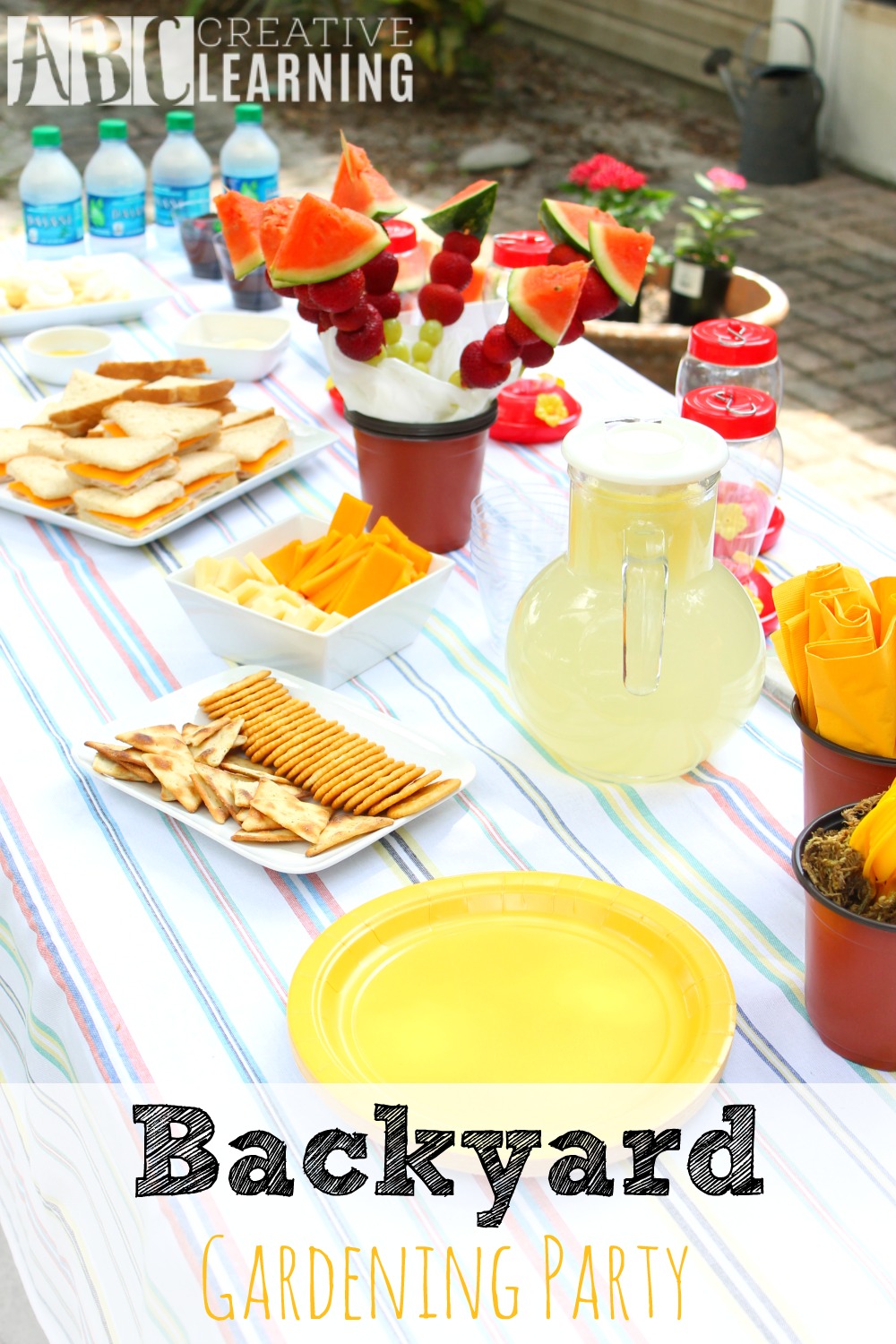 Backyard Gardening Party
We invited some of our closest friends to come over and take part of our backyard gardening party, fun, and games! We decided that we would fill our backyard with fun games, bubble stations, a gardening area, and even some great refreshing summer snacks. Including homemade lemonade and a cool frozen treat to keep us cool from the hot sun.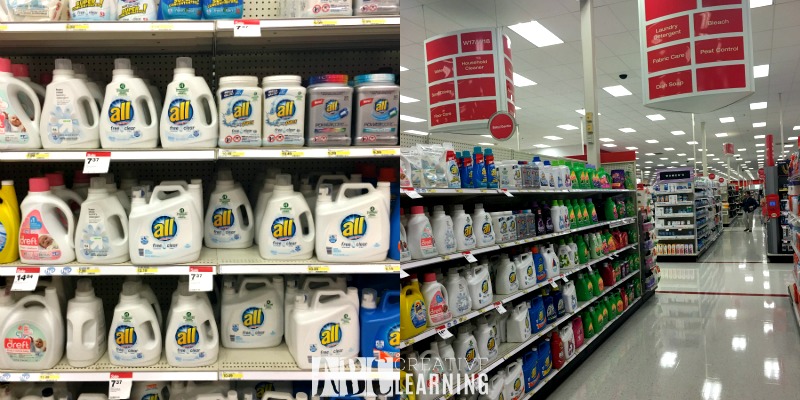 I headed to several of my favorite local stores to pick up all of our refreshing snacks, fun games, and made sure to also pick up all® free clear liquid and all® free clear mighty pacs®, just in case our friends got a little dirty at the party.
With my daughters sensitive skin and allergies, I like to make sure that we always have some free clear liquid on hand just in case a load of laundry is necessary. I don't like sending friends home with stains on clothes.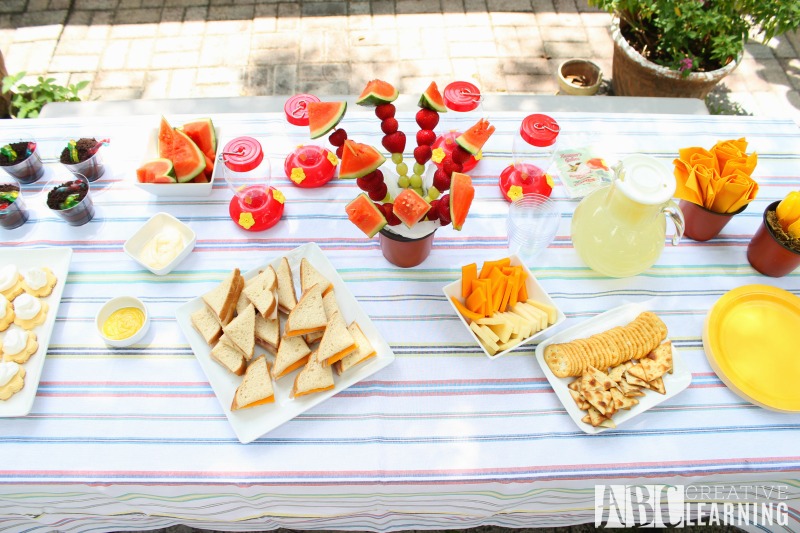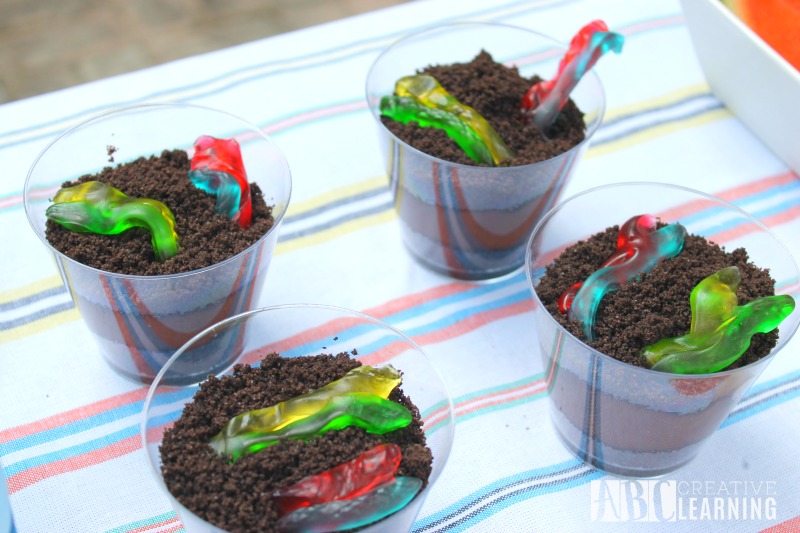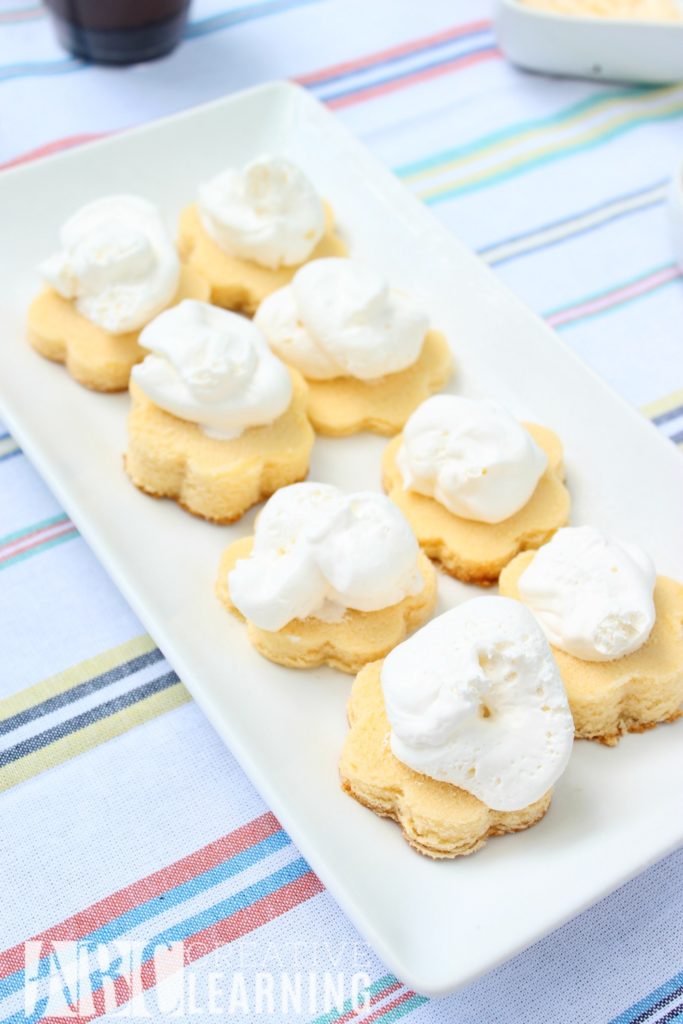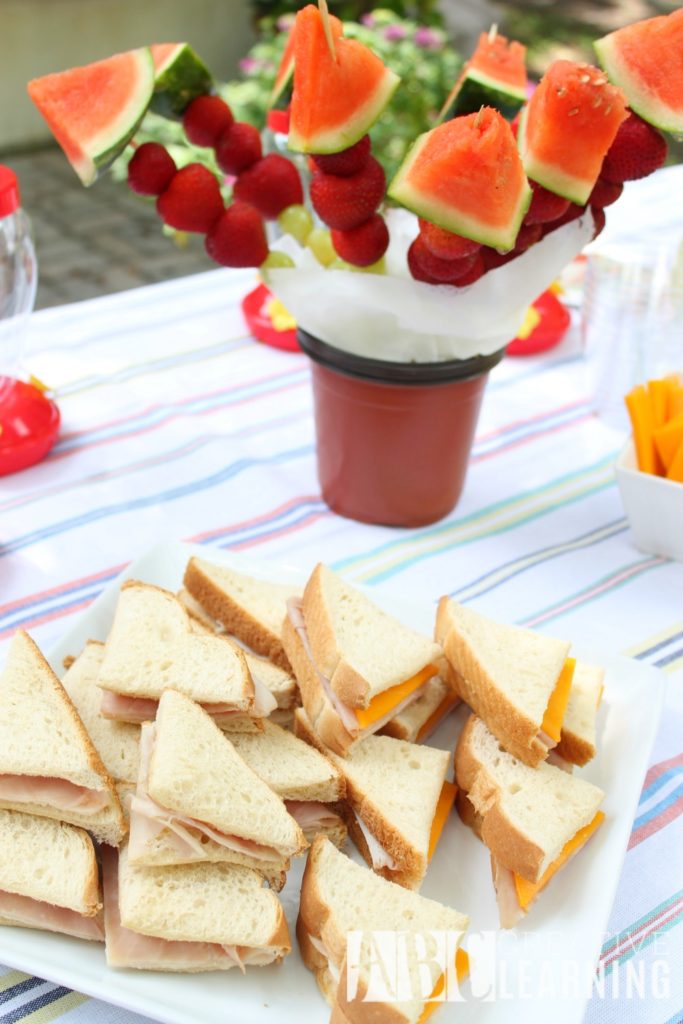 For our decor and food, my girls wanted to make sure that we used fun bright summer colors. So, we used tons of gardening times that we found at stores to use as decorations and to hold some of our yummy summer treats!
We also decided on just the one table for food and instead to use large blankets on the floor for the kids to relax. Allowing them to either enjoy some bubble fun, play tic tac toe with homemade items, or just simply lay back to enjoy the sun.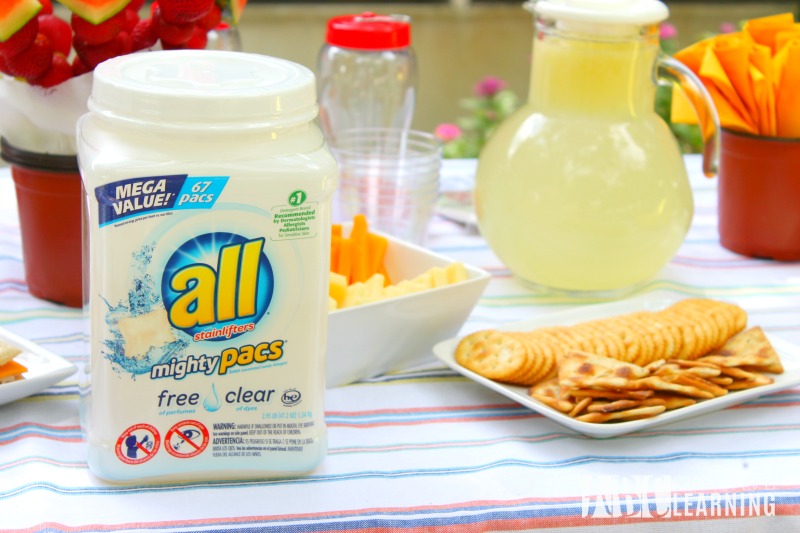 Summer is the perfect time to have that refreshing homemade lemonade, plus it's super easy to make that even the kids can help out! To make it even more fun simply make them into frozen treats or freeze some as ice cubes and add to your drink!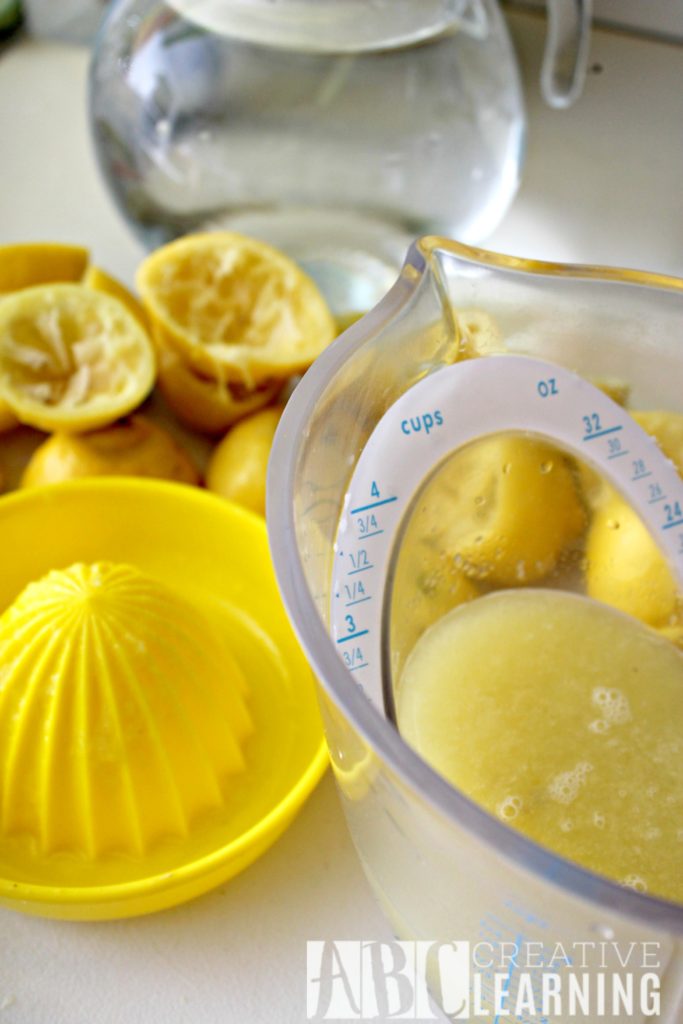 Check out our easy lemonade recipe below!
Ingredients needed:
Pitcher filled with water
2 1/2 cups of sugar
2 cups of freshly squeeze lemon juice
6 slices of lemons to add as decor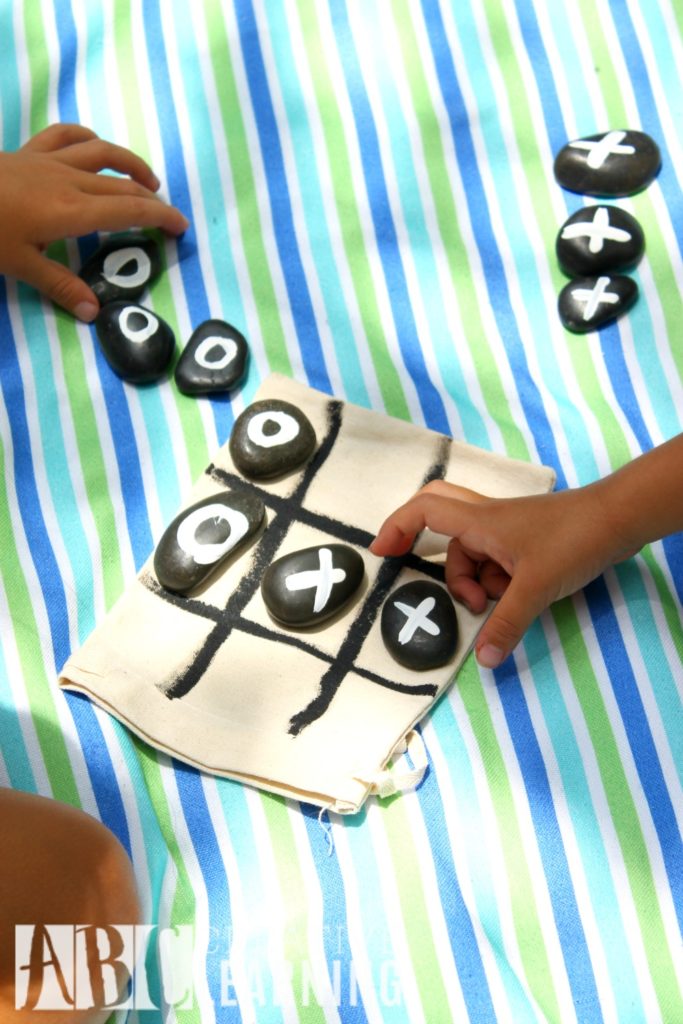 For a fun summer game we thought that creating our own tic tac toe board would be perfect using some plain rocks and small gift bags to store them in and a fun bubble station area.
This is the perfect game for both young and older children. Plus, it's a classic and who doesn't like playing tic tac toe with rock bugs?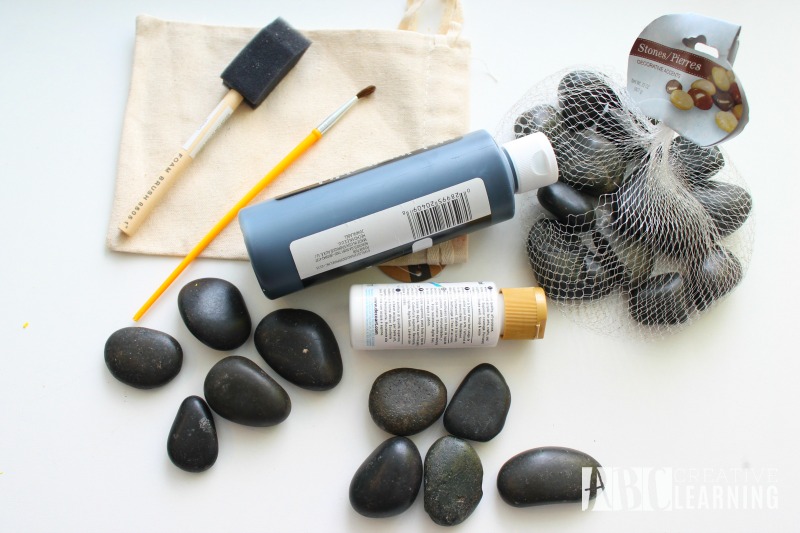 Materials Needed:
Medium size rocks
Red, black, yellow, and white paint
Thin paint brushes
Small gift bags or tote bag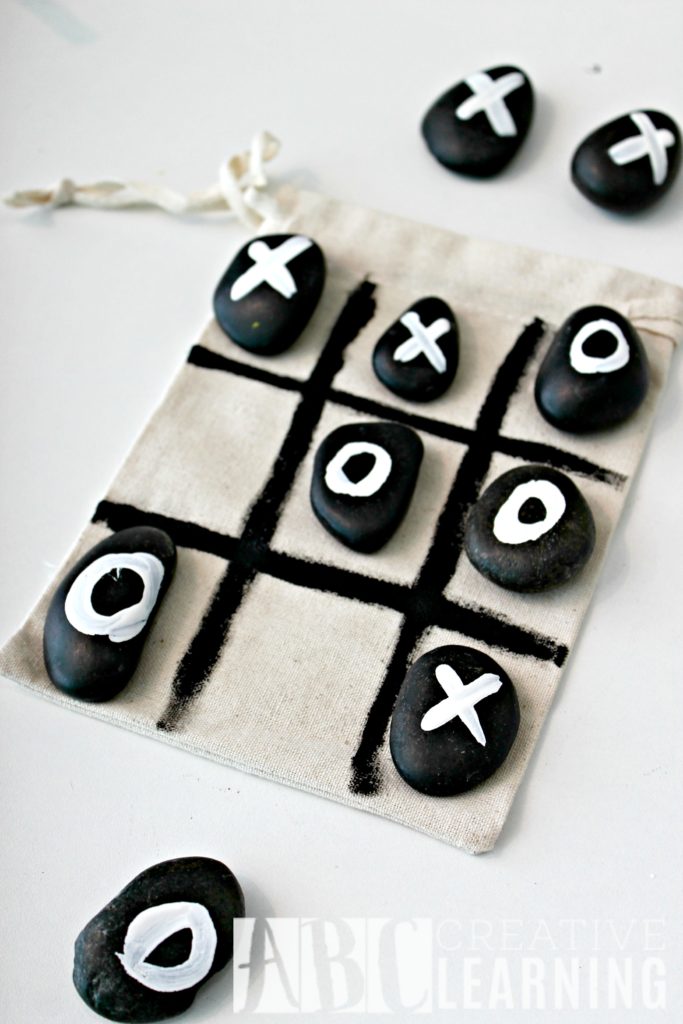 Simply paint your rocks either with bugs or your traditional X's and O's on them.
Allow them to dry for at least 4 hours to make sure that the paint doesn't spread.
Add all your dried rocks to their baggies and allow the kids to enjoy. Also, if you make some extras you can send friends home with their very own Tic Tac Toe game.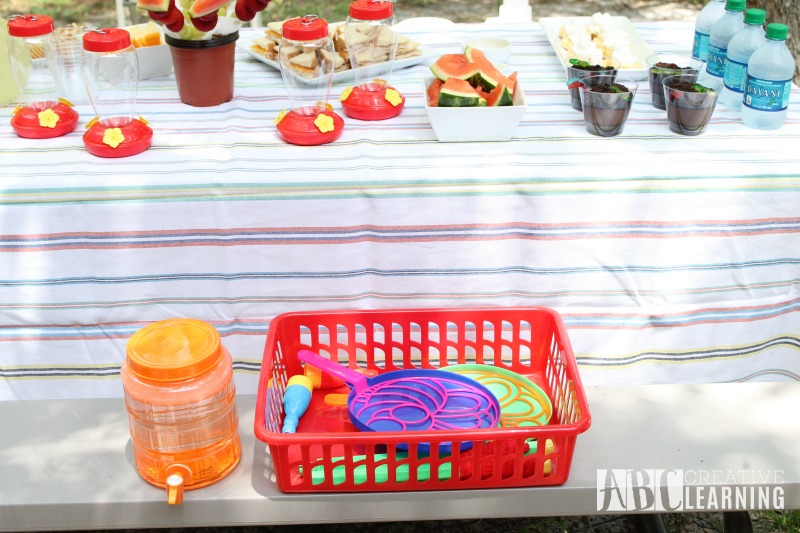 For the bubble station I simply added different bubblers in a basket to give the kids easy access. Then I poured all of the bubble liquid into a pourable container, where it would be easy for the kids to refill their bubble cups.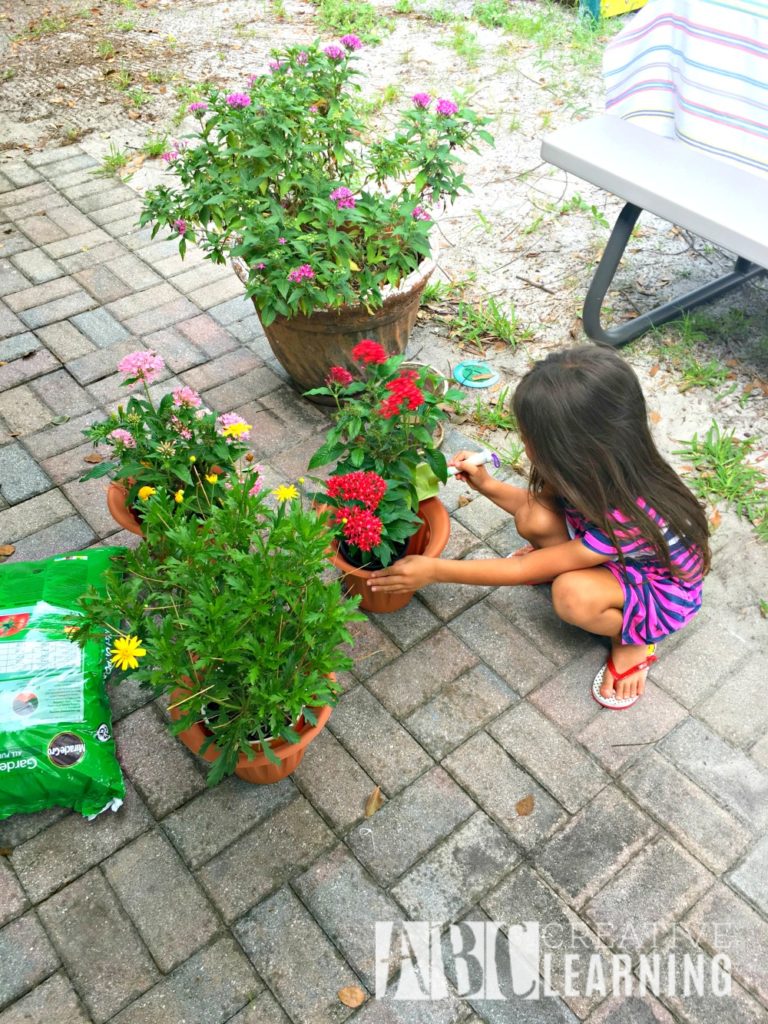 With all of these yummy treats, games, and friends, we took the opportunity to take advantage of this wonderful sunny weather to plant some flowers. My girls love flowers and nature, but it's so messy that I really do think twice to do it, but thank goodness for my all® free clear liquid which is perfect for my daughters sensitive skin and allergies. It really leaves everything nice and clean, without any rash or reactions on her skin.
Materials Needed for gardening:
Pots
Potting soil
Flowers, herbs, or seeds (your choice)
Watering cans
Planting gloves (optional)
Water
For our gardening part of our party, I really allowed the children to use their imagination and allowed them to plant what they wold like. They were able to take home their flowers and take care of it all summer long.
The kids were super excited they got to take their very own plant home.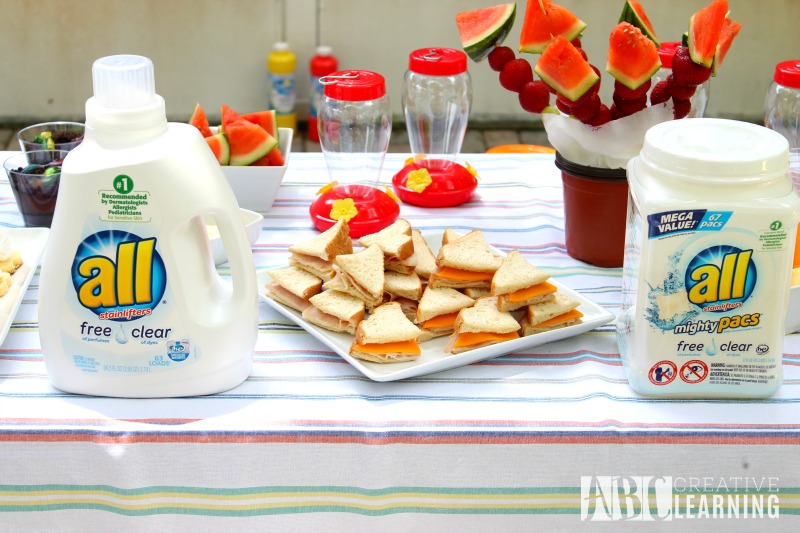 Make sure the next time you have a party that you have the afterparty necessities like all® free clear liquid and all® free clear mighty pacs® to make cleaning the messes easy for you! Plus, don't forget to follow the directions for use on the packaging exactly to get the most benefit on your clothing.
How do you keep your summer Free To Be?