I participated in a Influencer Activation on behalf of Influence Central for OshKosh B'Gosh. I received an OshKosh B'Gosh gift card to facilitate my post and a promotional item to thank me for my participation. #backtobgosh #bgoshjeanius
I can't believe summer is over and back to school time is here! Although, the weather doesn't change much here in sunny Florida until later on in the year, fashion surely does and my girls like to make sure that they are styling all year long. That's why I'm here today sharing with you our Back to School in Style and a Fall Apple Activity to go along with keeping your kids busy this upcoming fall while looking their best!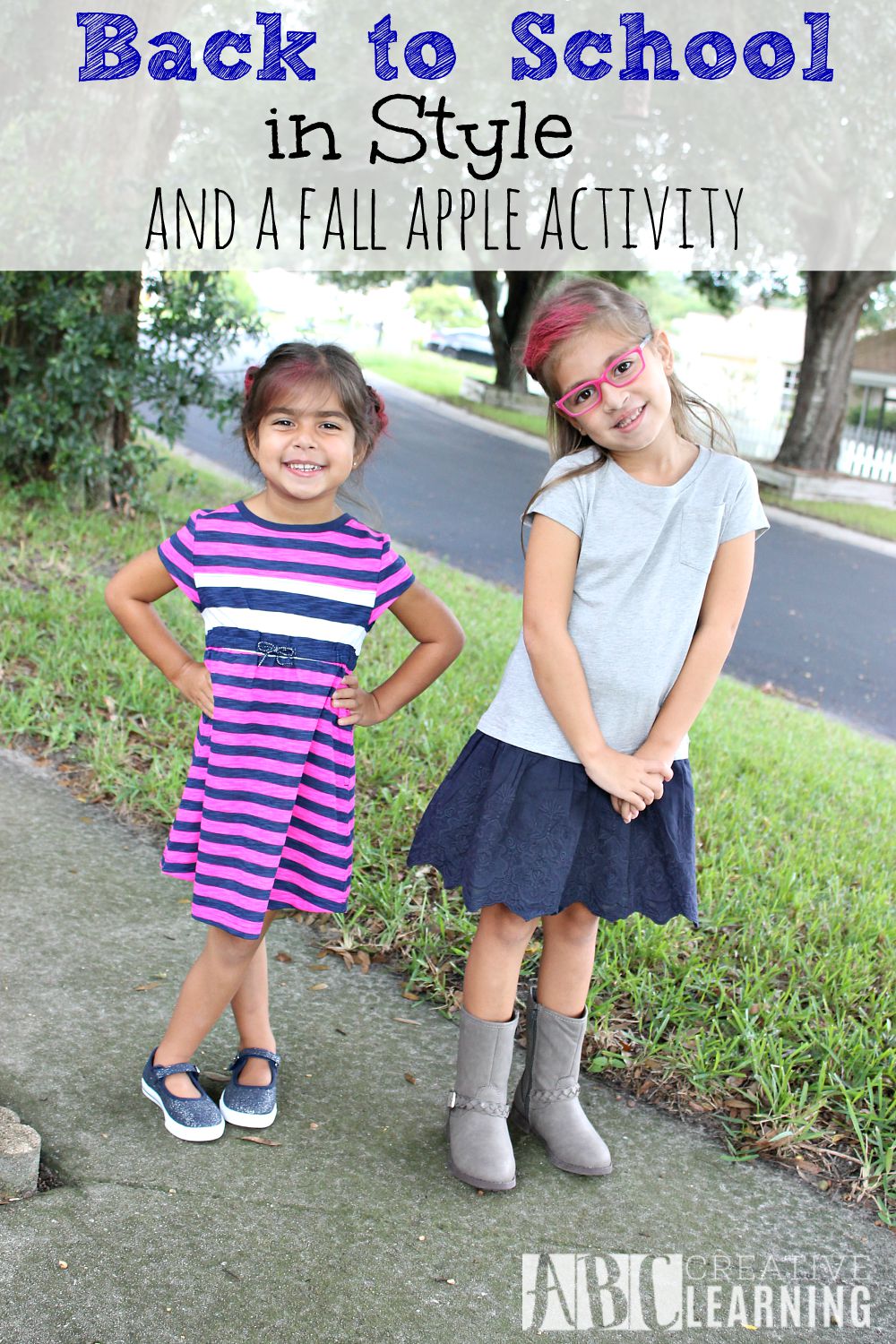 Of course when we think back to school and the newest fall fashions we think OshKosh B'Gosh! Especially when we have to go from shorts to wearing jeans! With our girls growing up so fast, they definitely needed some back to school fall clothes – especially blue jeans! My girls love wearing blue jeans with boots all fall, even if the weather is still a little warmer! They look so cute in them too!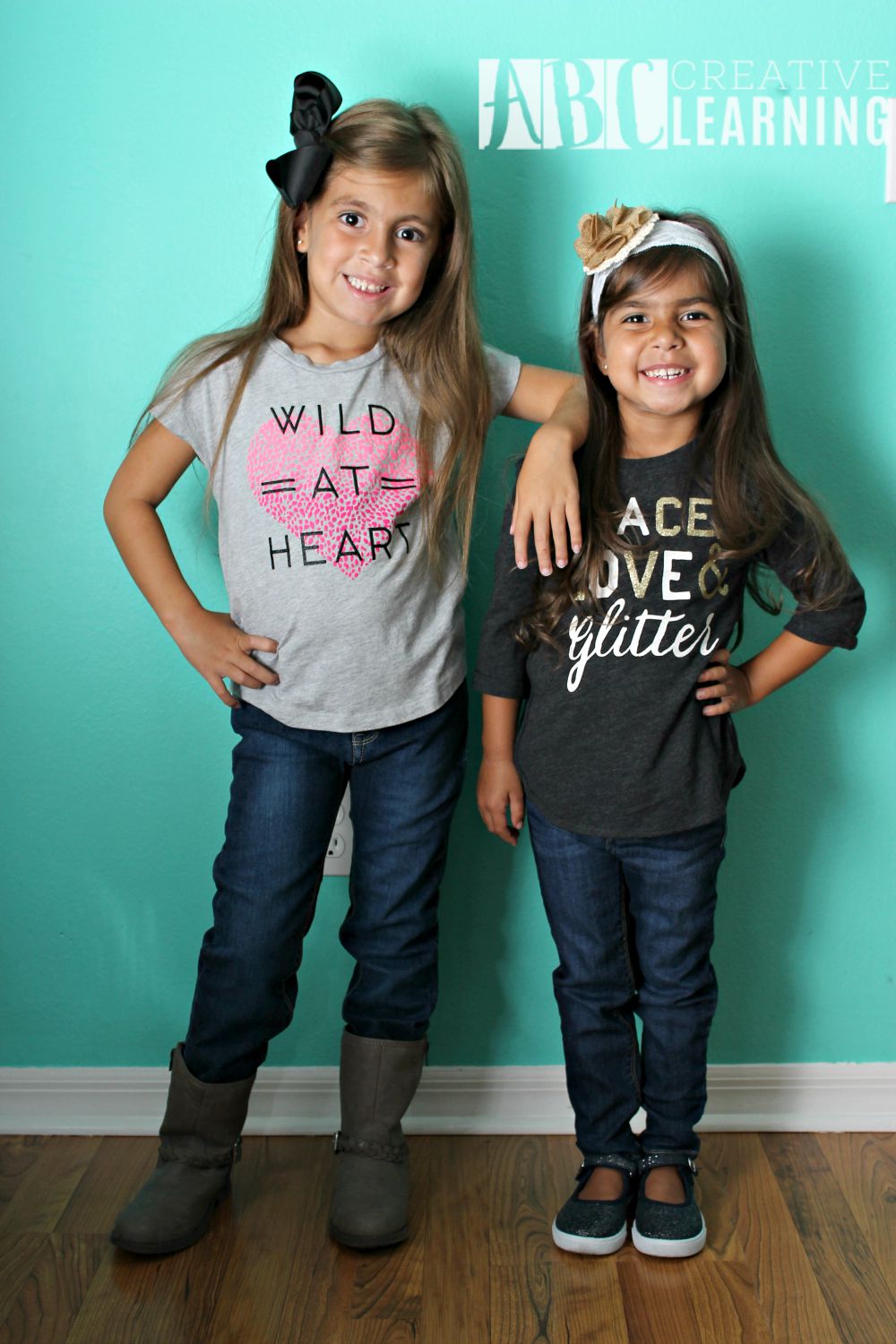 I absolutely love that OshKosh B'gosh has created the "B'gosh Jeanius Campign", partnering with K.I.D.S/Fashion Delivers, Inc. and with DonorsChoose.org to give us customers the opportunity from July 28th through September 16th, 2015 to donate a new pair of jeans or a cash donation to students in need. Carters Charitable foundation will match all cash donations up to $50,000 and denim donations. So please make sure to stop on by your local OshKosh B'gosh store location and donate! Every donation counts!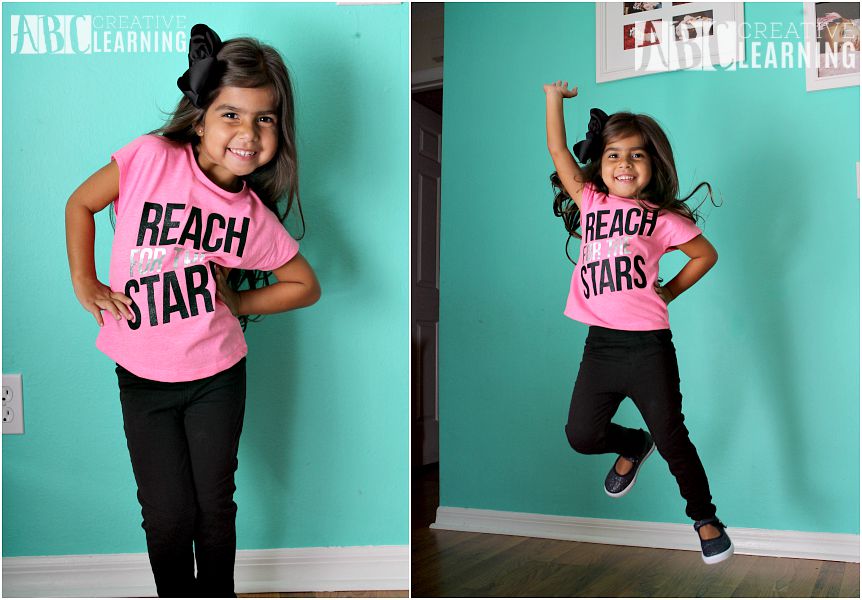 My oldest daughter absolutely loved her denim jeans paired up with their newest modern heritage style! Including the cutest dress she paired up with boots, perfect for celebrating her 6th birthday a few weeks ago! With back to school also comes, back to dance! She picked out the most adorable shirts and sweats pants for her hip hop classes this year.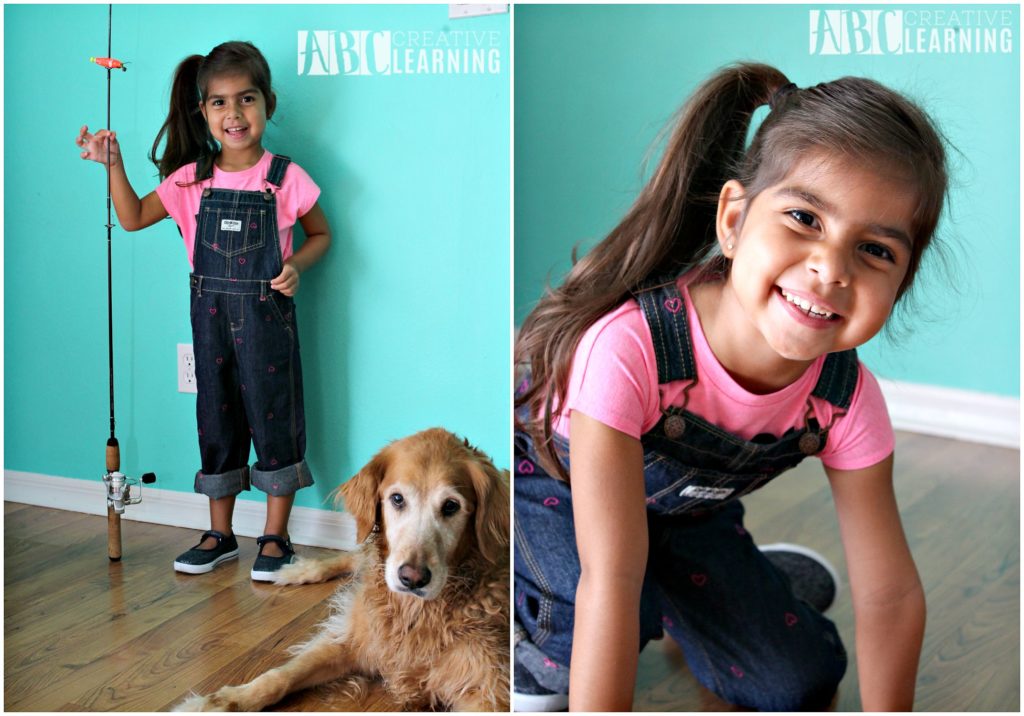 My youngest on the other hand was all about her overalls! They are too stinkin' cute on her too! She also paired a few of their new Black, White, and Indigo Collection with blue jeans. Because she is so petite, I love the collection paired up with some black leggings too! Super comfy and very stylish.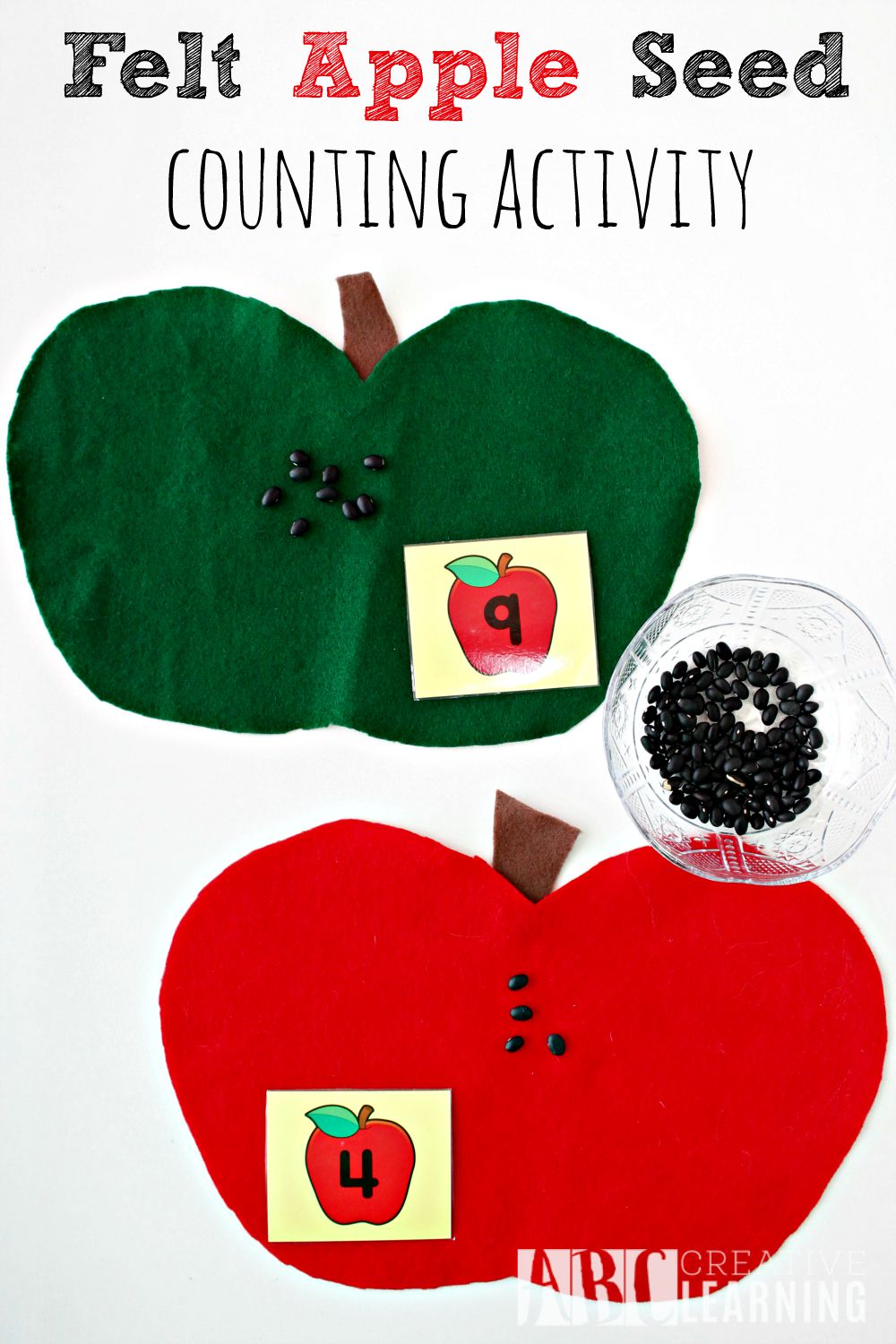 Back to school not only means fashion but it also means fun fall activities like our Fall Apple Activity. My girls love hands on learning and making an activity like this one is very simple to make, but it provides lots of learning and fine motor practice.
Materials needed to create your own Felt Apple Seed Counting Activity:
Green, red, and brown felt
Black beans or black pom-poms (to be used as apple seeds)
Scissors
White paper squares
Black marker
Step One: Cut out a read and green apple, along with a brown step to create your apples. Help your child put them together. You don't need to glue, so that it makes it easier to store away in a zip block bag.
Step Two: Cut out paper squares and write numbers on them. Keep the number age appropriate, according to your child' age. My daughter is almost four, so I use numbers 1-20 for counting and number recognition. You want to make it a bit of a challenge for your child, but not too hard.
Step Three: Your child will choose a number from their squared pile and count how many apple seeds to place on their felt apples. A great fine motor skills and counting activity.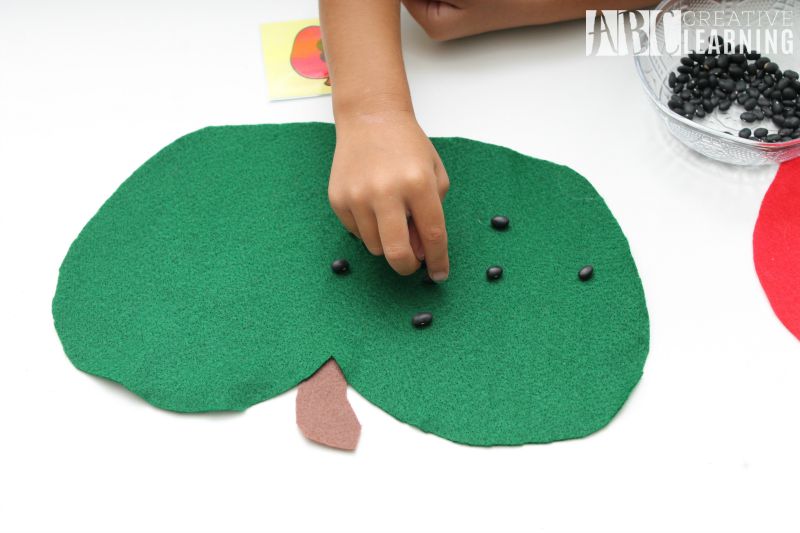 My daughters love learning, but they love learning even more when they have the latest fall fashion on! It just simply makes it fun and come on – who doesn't like dressing up and looking cute? By the way – I just have to say, what happened to my babies? They look so big in their new fall outfits!
As I mentioned above, make sure to visit your local OshKosh B'gosh locations to donate this back to school season! Make sure to also print out the coupon provided below!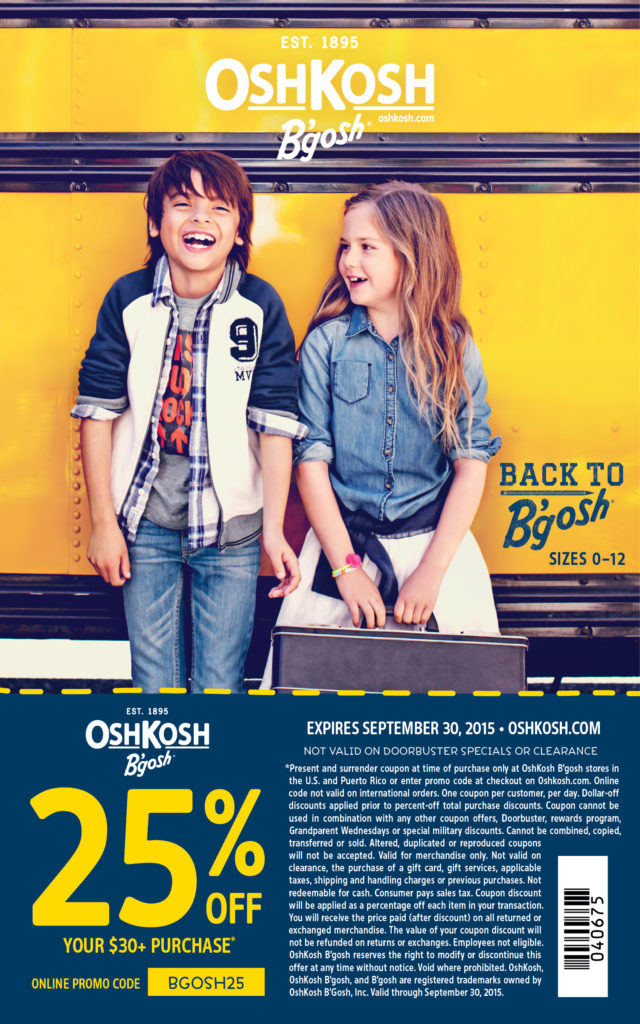 Do your kids like changing their clothes around according to the seasons?