This year you can save money while giving one of these 7 Homemade Christmas Gifts For Girls to the daughter, niece or friend in your life.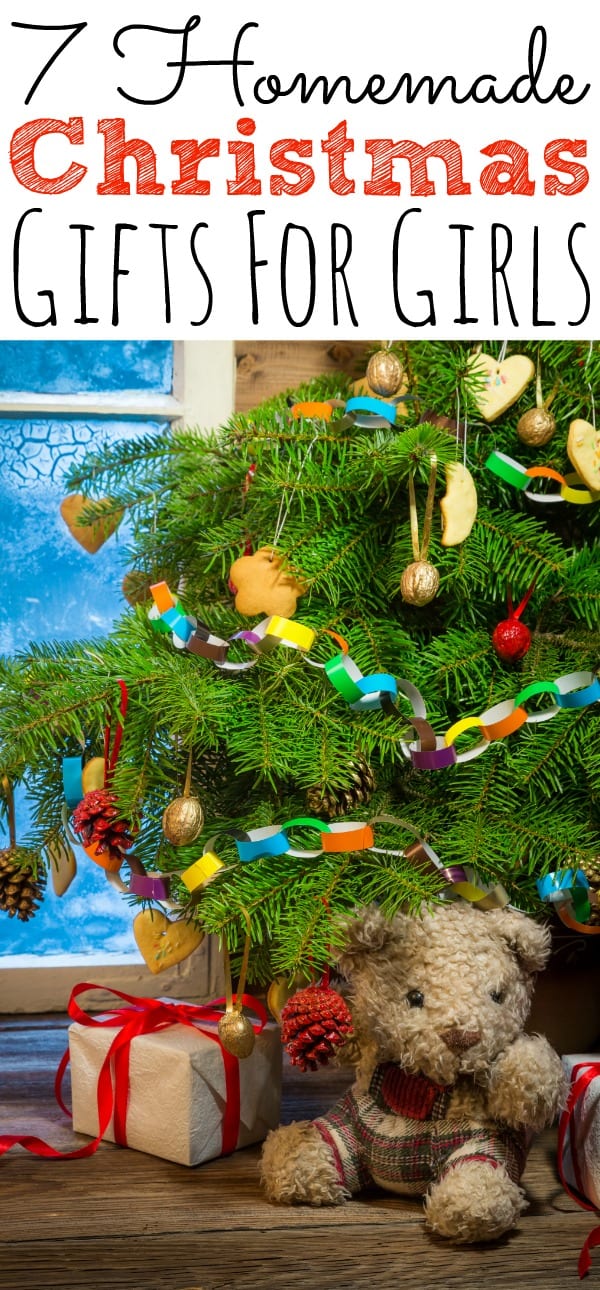 7 Homemade Christmas Gifts For Girls
These gifts are fun to make, easy and of course going to bring huge smiles to their faces. The best part? You can stay in budget while giving them something they will absolutely love!
Post contains affiliate links.
Homemade Body Scrubs and Lotions
There are countless recipes online for homemade body scrubs and lotions, but the basics are simple. For a body scrub, you use coconut or olive oil, sugar, and essential oils. For a whipped lotion you use coconut oil, Shea butter, and essential oils. You can easily customize these with their favorite scents then pour them into decorative bottles with a ribbon, label and even a flower attached. They will love the spa day treatment!
Homemade Crocheted or Knitted Scarves and Hats
Beautiful yarn can create a functional and fun scarf or hat that every little girl will love. In fact, this is on the list of homemade Christmas gifts for girls that have stayed there for years. Homemade scarves and cute hats are always popular with girls. Grab some fun yarn, a simple tutorial online and start crocheting something special.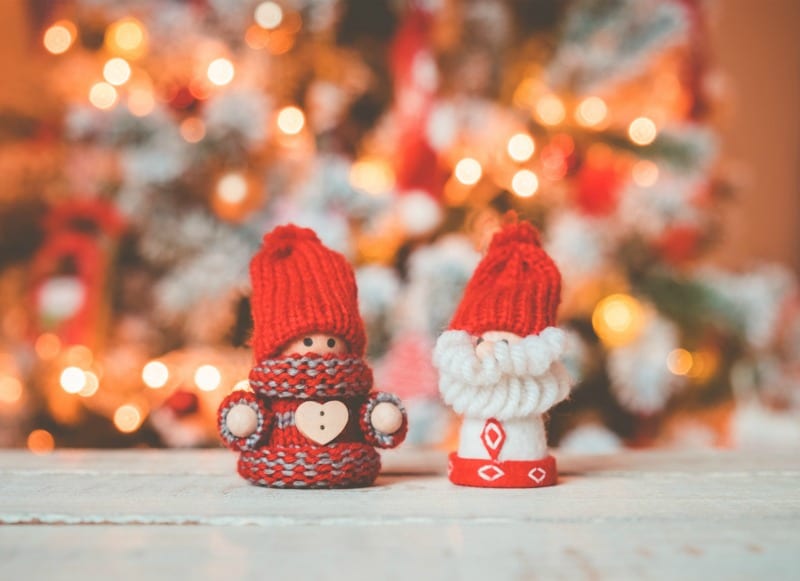 Homemade Rag Doll
This classic toy is perfect for the little girl who happens to be a fan of the show Little House On The Prairie. A few scraps of fabric, some twisting, tying and a couple of simple stitches and you can assemble a fast, cute and fun rag doll that is totally unique and perfect for your little girl.
Homemade Superhero Cape
Girls often get overlooked when it comes to the superhero genre, but you can make a fun custom superhero cape that will make her feel amazing. Scrap fabric, an old t-shirt or even strips of sheets or towels can all be used to create the cape. Cut out shiny fabric to embellish with a letter or fun symbol. This is a great way to encourage their imagination.
Homemade Paper Dolls
What was more fun as a little girl than opening a box of paper dolls? Make your own super cute and custom paper dolls for your little girl. Design fun outfits using a program like PicMonkey or even Paint on your computer. Print them on card stock and let your girls have fun making new outfits for their paper dolls.
Homemade Bookmarks
If you have little readers on your hands, then this is a great choice as a homemade Christmas gift for girls in your home. You can crochet simple patterns, braid embroidery floss, print quotes or images to laminate or even draw your own picture and laminate to add a ribbon to and create a homemade bookmark.
Homemade Holiday Ornament
There are tons of great ideas out there for homemade holiday ornaments. Grabbing some clear balls, glitter and a few simple embellishments mean you could easily create a unique monogrammed ornament for your child to keep as a keepsake ornament even as an adult.
These homemade Christmas gifts for girls are just what you need to save money this year while giving the little girls in your life something special they will love.

You Are Also Going To Love:
If you enjoyed these 7 Homemade Christmas Gifts For Girls Ideas, then you will also love the following Christmas articles I have put together for you:
Will you be making homemade gifts this Christmas?