A huge thank you to Visit Winston-Salem for hosting and inviting my family and I on an Old Winston-Salem trip. Our hotel accommodations, tickets activities, and a morning breakfast were provided. No other compensation was provided! All opinions are my own.
A few weeks ago my family and I took our very first road trip ever! Not only was it our very first road trip, but it was also t he first time the girls had left the state of Florida! It definitely was a very exciting opportunity to be invited by Visit Winston-Salem and take my family along for the experience! Here is a view of our three day itinerary and why Visiting Winston-Salem NC with the Family is a Must!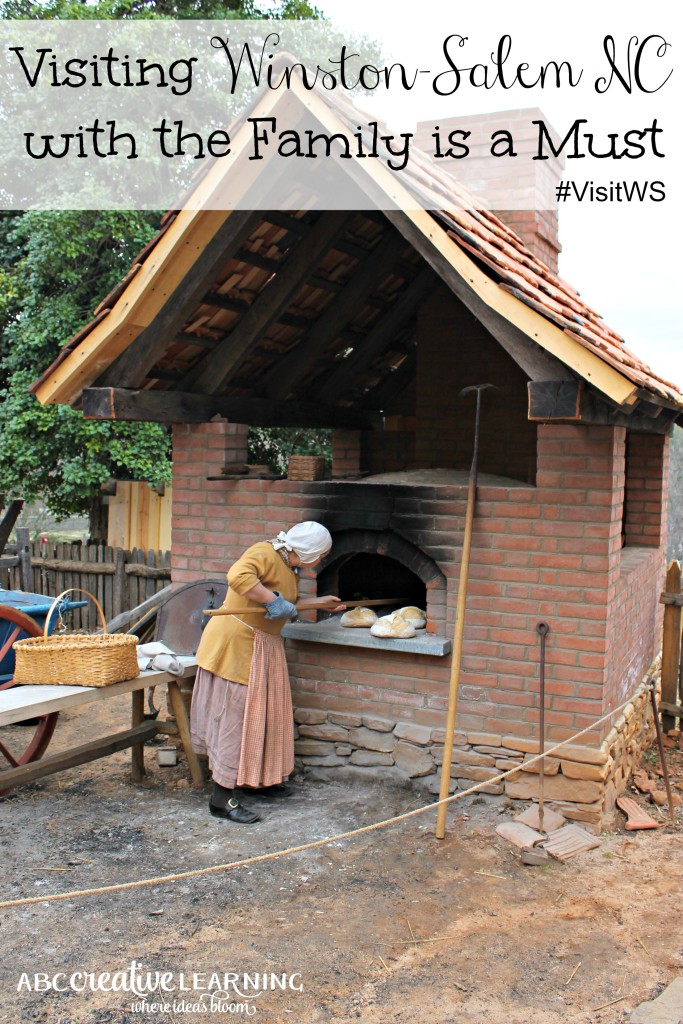 Visiting Winston-Salem NC with the Family is a Must #VisitWS
Day 1: Road Trip and Arrive at The Historic Brookstown Inn
When I first received the email about visiting Winston-Salem with my family I was thrilled and I knew I wanted to make this into a road trip. We woke up early morning to drop off our dogs at our local doggy daycare and we were off on our 8 1/2 hours adventure to Winston-Salem North Carolina!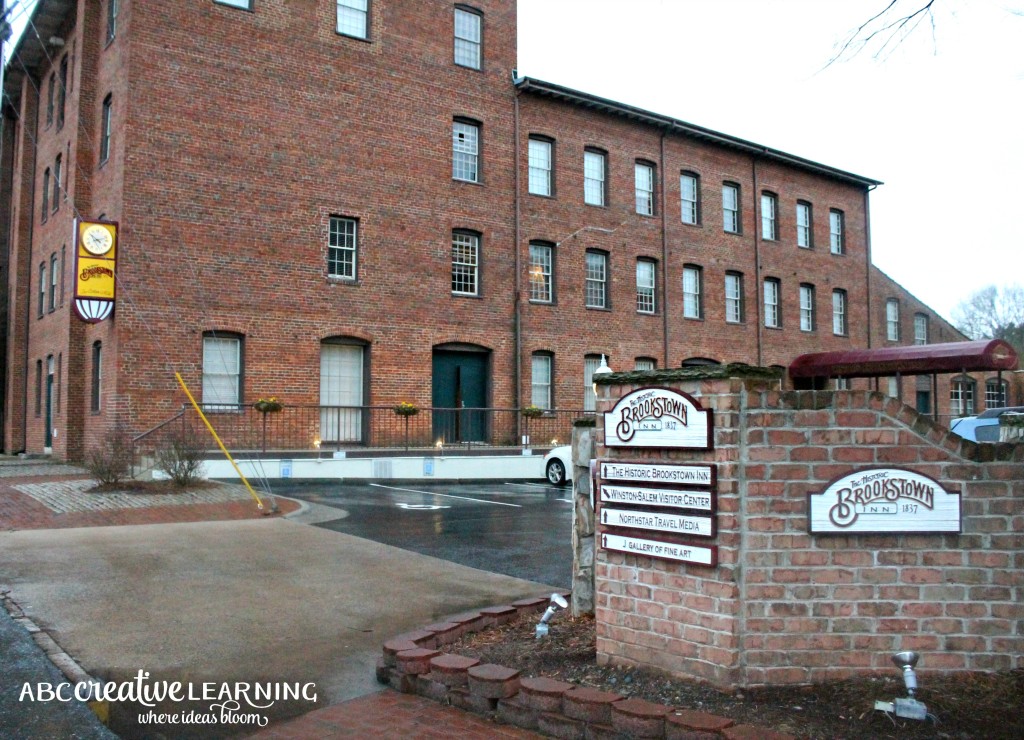 We arrived at the beautiful The Historic Brookstown Inn at around 4:30 in the afternoon. By then I think everyone was just exhausted and needed to stretch their legs. We headed to our room and I literally dropped my luggage, hubby, and kids in the room for just a few minutes. I just had to stop on by and meet the fabulous ladies with Visit Winston-Salem before they headed home for the day. They left us an absolutely amazing itinerary during our stay with activities and suggested placed to visit and eat at.
Diner at Di Lisio's
Back in the room the girls were making themselves at home in our Salem College Suite. We then threw some sweaters on and headed across the street to have dinner at Di Lisio's Italian Restaurant. We had the chance to sit outside on our own, so the girls had a blast enjoying the weather and the best Italian pasta I've had since visiting Italy for our honeymoon!
After dinner we headed back to our amazing suite to get some rest before our adventure!
Day 2: Moravian Cookies and Exploring Old Winston-Salem
Breakfast at Mary's Gourmet Diner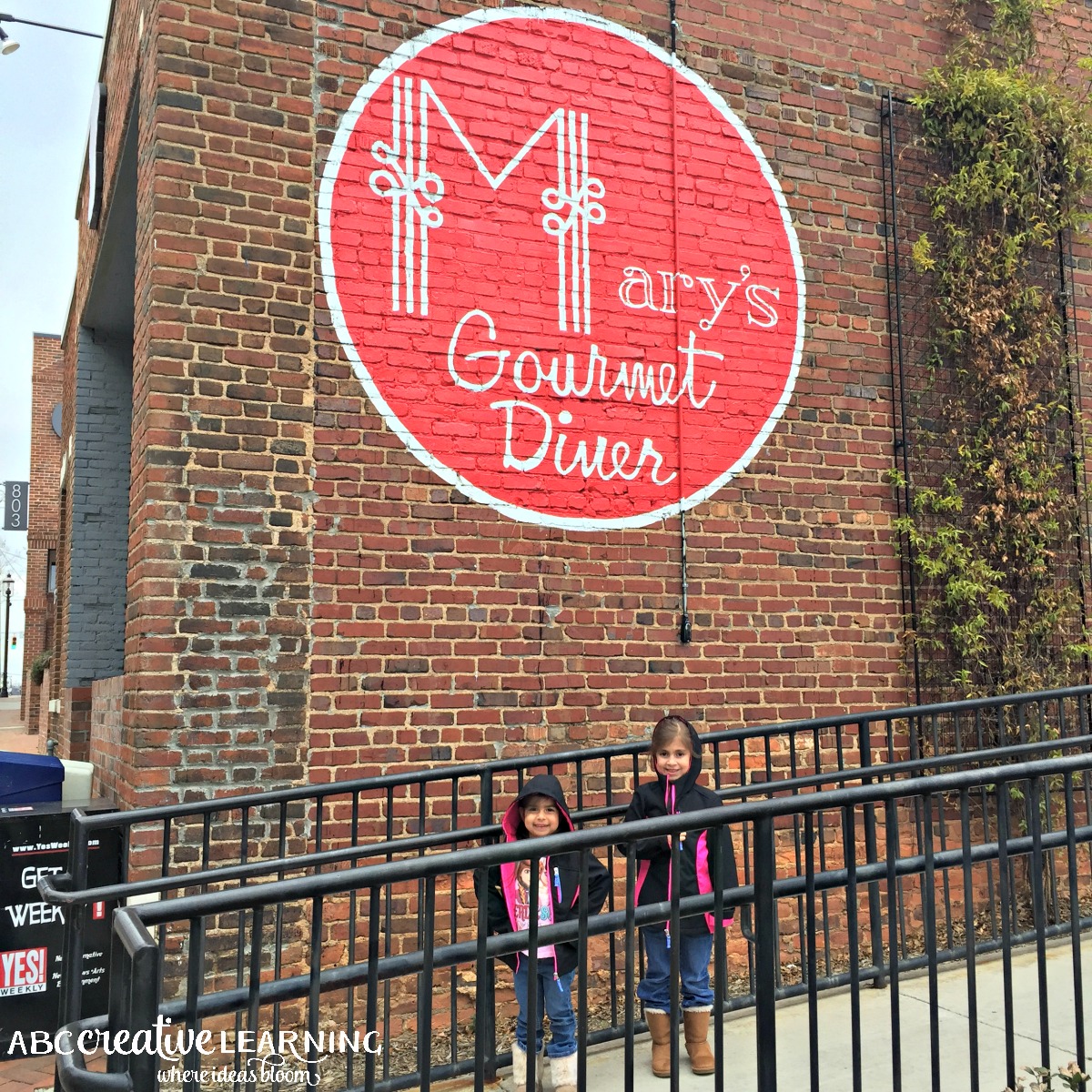 On our first morning in Winston-Salem we were invited by Visit Winston-Salem for breakfast at a locals favorite breakfast spot, Mary's Gourmet Diner which is about a 5 minute drive from The Brookstown Inn. From the moment we walked in I can definitely see why it's one of the locals favorite breakfast spot! If you are a fan of fresh, authentic southern food, using the best ingredients you can imagine, then I can guarantee that you will love Mary's just as much as we did! Plus, they exclusively serve Winston-Salem's Krankies Coffee. In fact, I wish we had a Mary's nearby!
Tour of Mrs. Hanes Moravian Cookies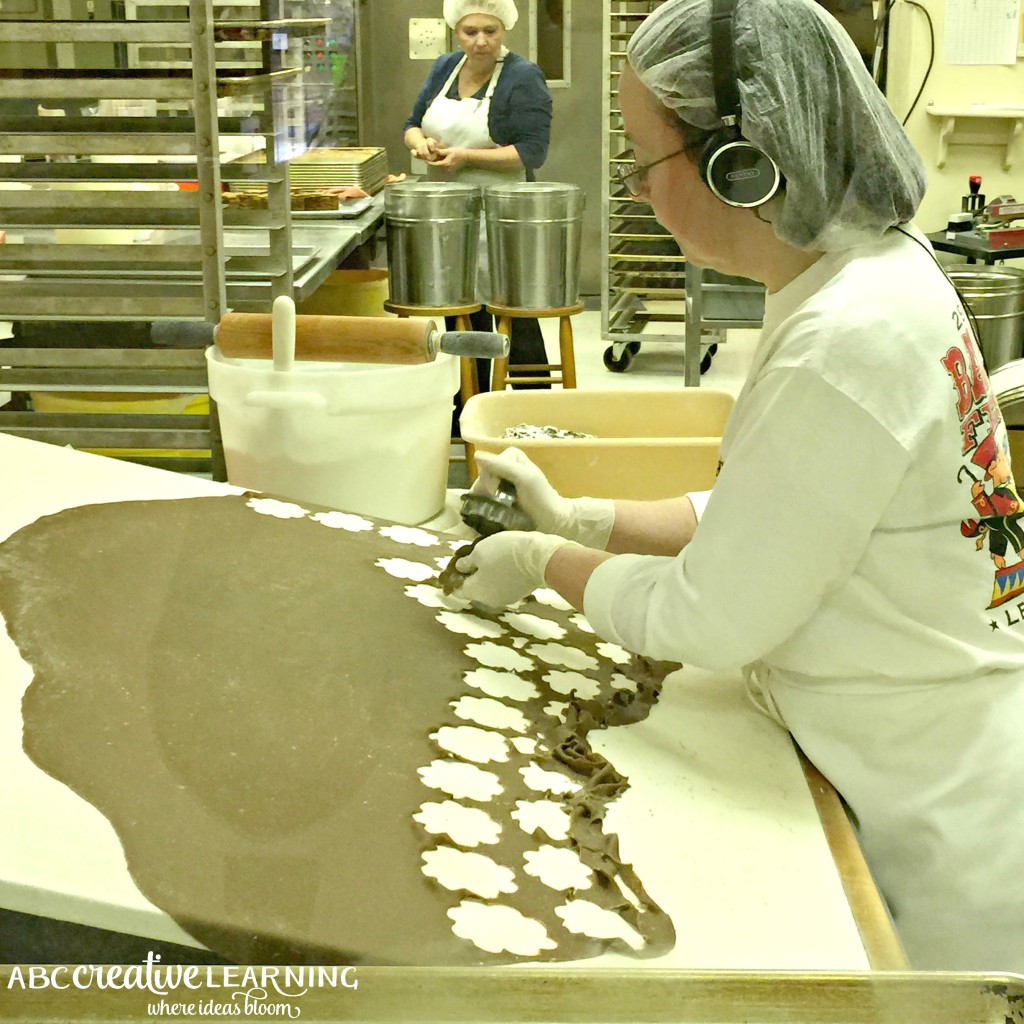 After our delicious breakfast we headed to visit Mrs. Hanes Moravian Cookies in the rolling hills of Clemmons. The girls were so excited when I told them they will be learning about how the cookies are made and they might even be able to taste some! As soon as you walked into Mrs. Hanes you can smell the sweetness of cookies! We had the pleasure of meeting Mr. Hanes and to speak with during our tour. We had the opportunity watch the Artists in Aprons hand-cut and hand-pack each Moravian Cookie! These Moravian cookies are so thin, crispy, and delicious that I can see why Oprah has them on her "favorites" list!
Old Salem Museums & Gardens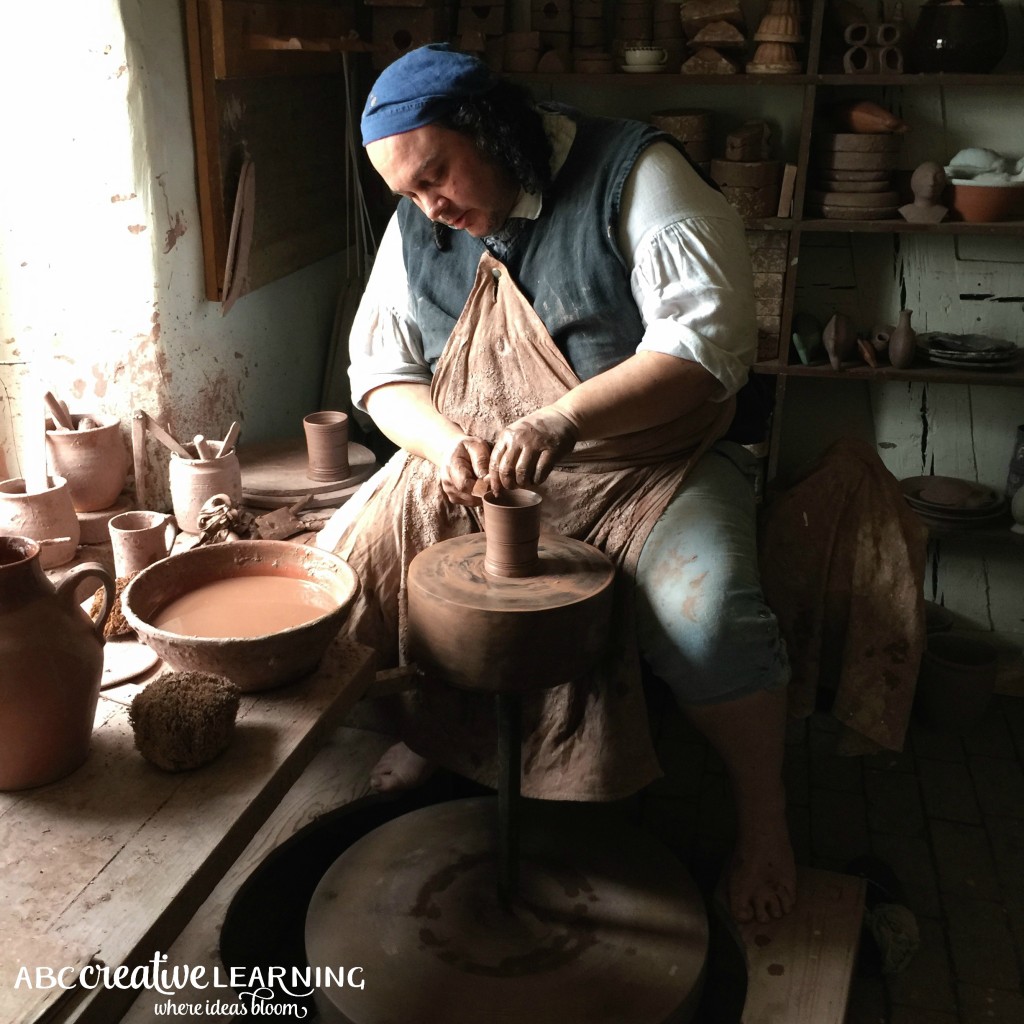 At this point we were suppose to head to lunch but we were still full from Mary's Gourmet Diner breakfast and cookies so we decided to explore Old Salem!
For me as a homeschooling mom this experience was amazing! Being able to walk on the streets of Old Salem was absolutely breathtaking! They really make you feel like you are back in the 18th and 19th century! You are able to guide yourself through historic parts of Old Salem and learn about customs, cooking practices, and living Moravian history. This was a homeschoolers dream come true! The children are allowed to ask questions and learn first hand of the Moravian culture and history. I definitely know that this is something my girls, husband, and I will never forget!
Family Favorite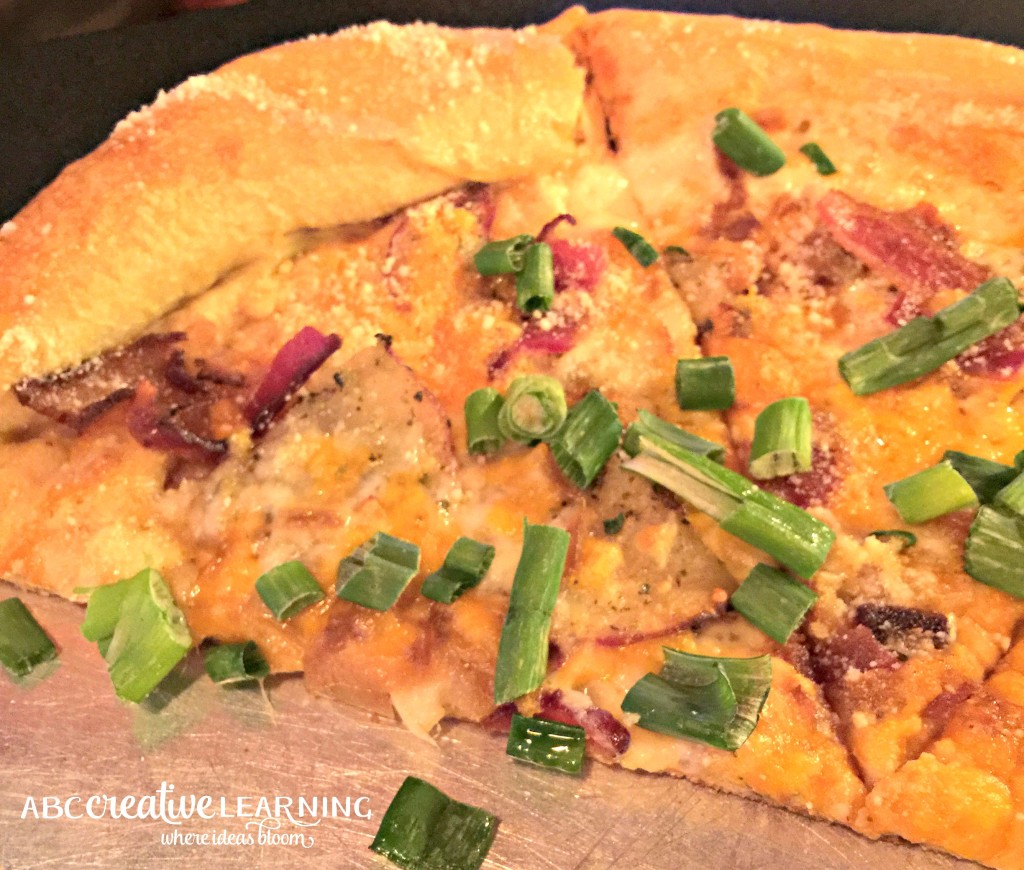 We REALLY wanted to try out the Tavern at Old Salem, but unfortunately they were closed for the afternoon until dinner time. So, we headed to a familiar restaurant just down the street from our hotel, Mellow Mushroom. It was the perfect thing to do, the girls were tired and they really wanted pizza! We then headed back to The Brookstown Inn for some rest.
Day 3: Museums
Full Breakfast at The Brookstown Inn
I absolutely loved that we were able to grab breakfast right at the hotel before heading out on our museum day adventure!
Children's Museum of Winston-Salem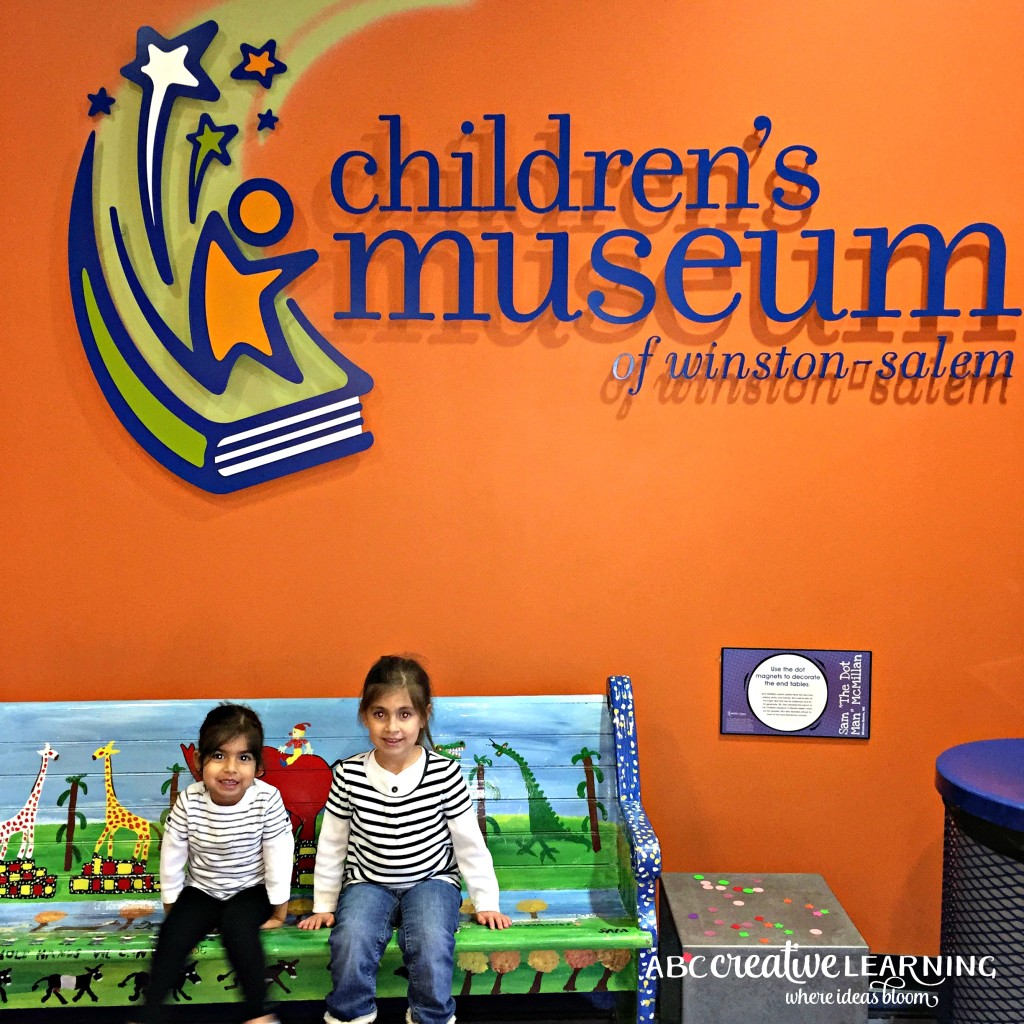 The girls were super excited about being able to explore the Children's Museum of Winston-Salem! Especially because we drove by it everyday to our hotel. Did I mention how much I loved that everything was so close by to our hotel?! The Children's Museum was so fun and inviting for children! Everything in the building is hands on, so the girls were so excited that not once did we have to tell them "Don't touch"! Literally, the children are allowed to touch, climb, and explore until their hearts content!
Lunch at Tavern at Old Salem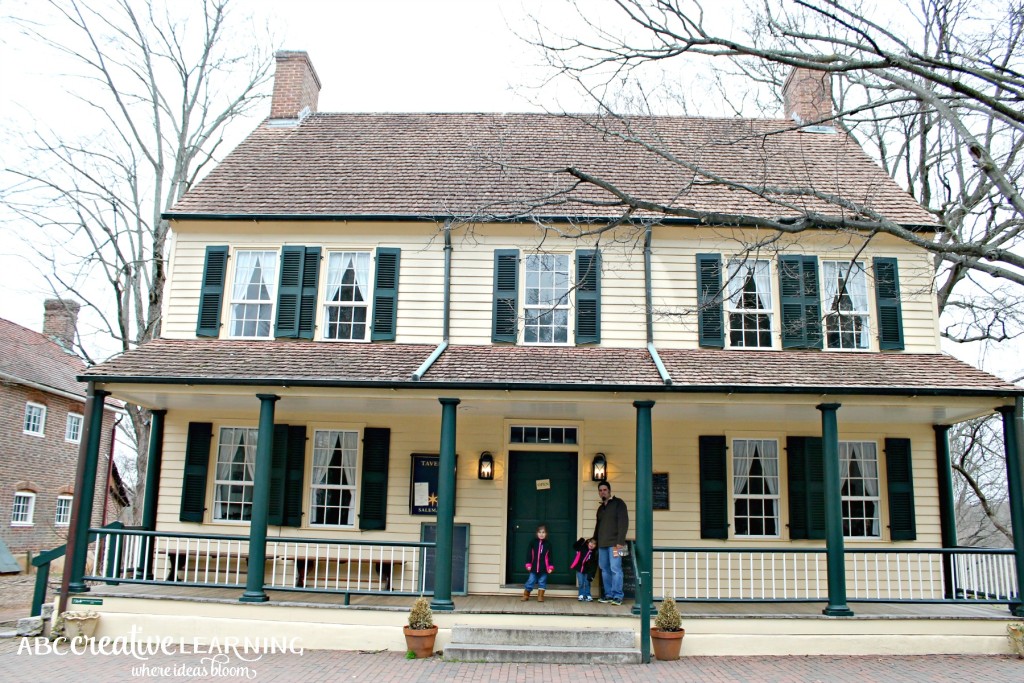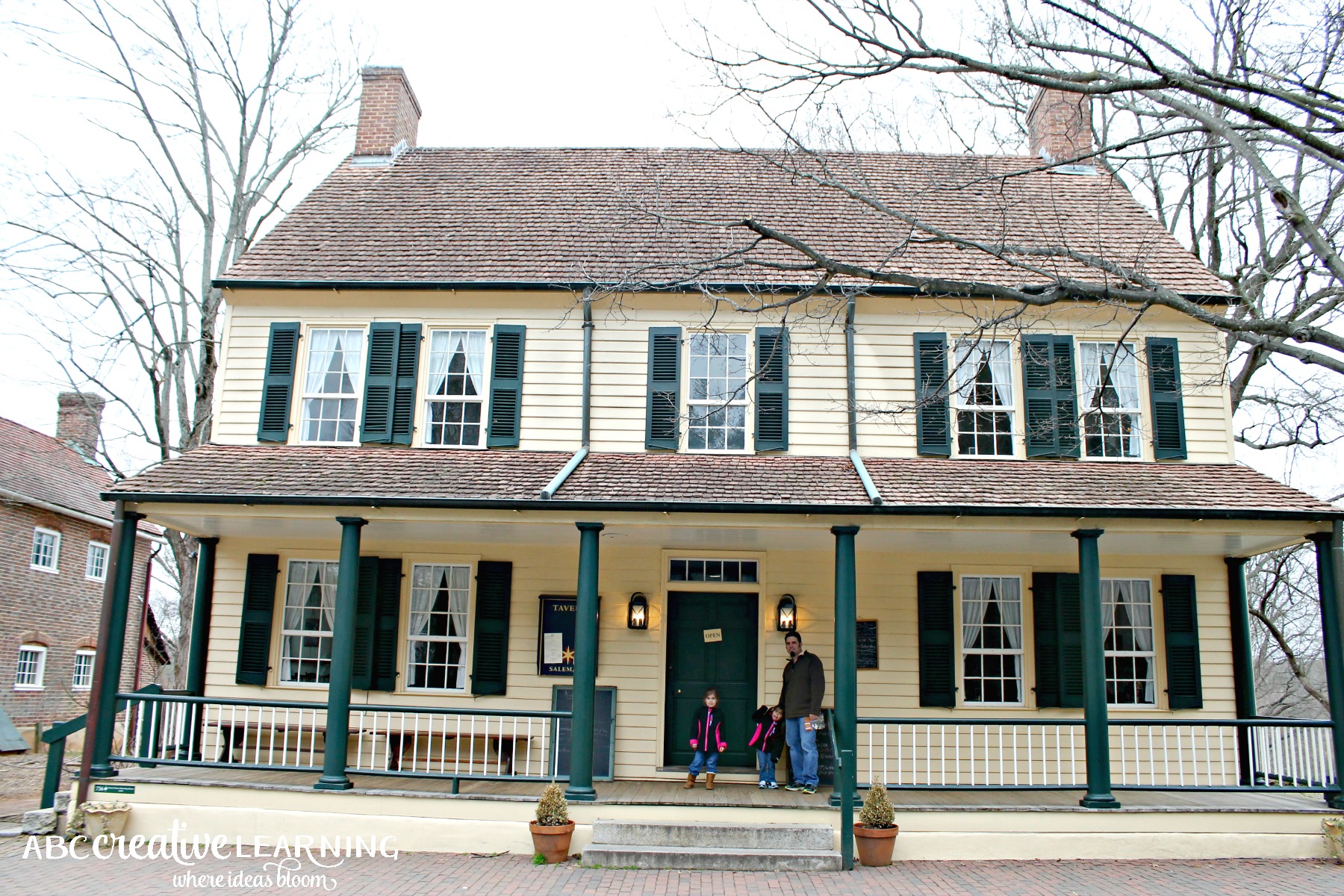 So, having lunch at Tavern at Old Salem was technically on our itinerary the day before, but we just had to come back and check it out! We heard amazing things about it and we didn't want to head home without trying it out! I cannot begin to explain how delicious and absolutely superb our lunch was! The servers are all dressed in time period clothes and the decorations takes you back to that time period instantly! They use fresh locally grown ingredients and even some from just down the street at Old Salem's Gardens! Definitely a must stop!
SciWorks Museum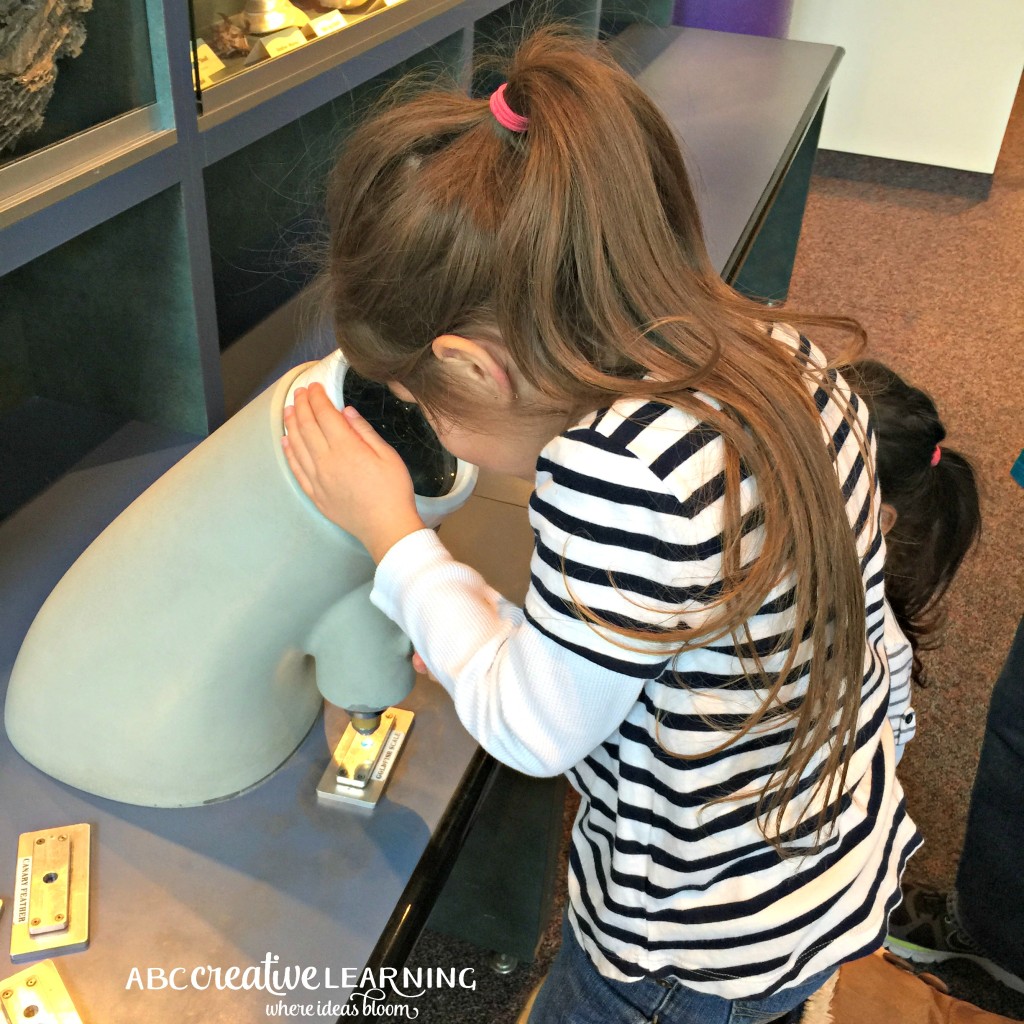 After lunch we headed straight to the SciWorks Museum! Again, as a homeschooling mom anything with education on it makes me excited because I know that my girls love hands on learning! Again, at the SciWorks Museum everything is hands on and interactive! The girls were able to explore each room they entered from the solar system in the planetarium and outdoor science park. They learned about health, anatomy, physics, and music! They absolutely loved the temporary Water's Extreme Journey Exhibit.
Di Lisio's Once Again
We did love Di Lisio's as you can see because we had to have it one more time! The girls were so exhausted that we walked over picked up dinner and brought it back to our comfy suite!
Saying Goodbye to Winston-Salem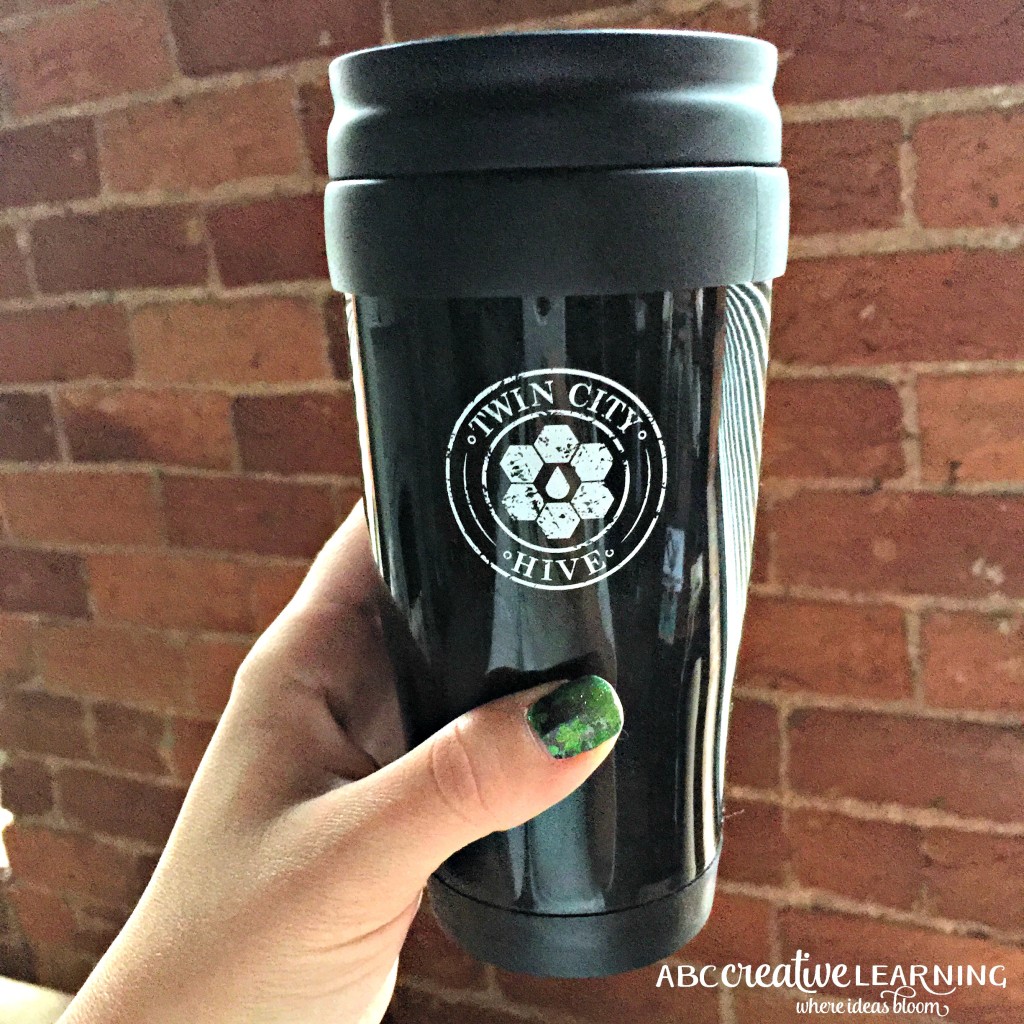 Unfortunately, we had to head home early Sunday morning so thank goodness for Twin City Hive Coffee Shop which literally was across the street! They packed up our coffee so that it would stay fresh for the morning on our early adventure back home. We had such an amazing time and I know it's an adventure we will never forget! Thank you Visit Winston-Salem for having us!
More details on our daily activities to Winston-Salem North Carolina coming soon!
Have you ever visited Winston-Salem North Carolina?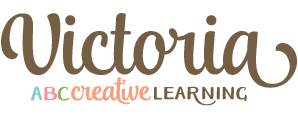 SaveSave