This shop has been compensated by Collective Bias, Inc. and its advertiser. All opinions are mine alone. #NewBreakfastRoutine #CollectiveBias
If you have been following me on Instagram you know that I am currently training to run my first Princess 5K in February of 2015. I am not much of a runner, or least I used to not be. Now I have become the mom who has to go running or head to the gym. Most days are pretty hard to accomplish this, but it's one of my biggest goals of 2015! I wanted to share how I have changed my morning routine while Training for the Princess Run with Belvita Bites and V8 Veggie Blend.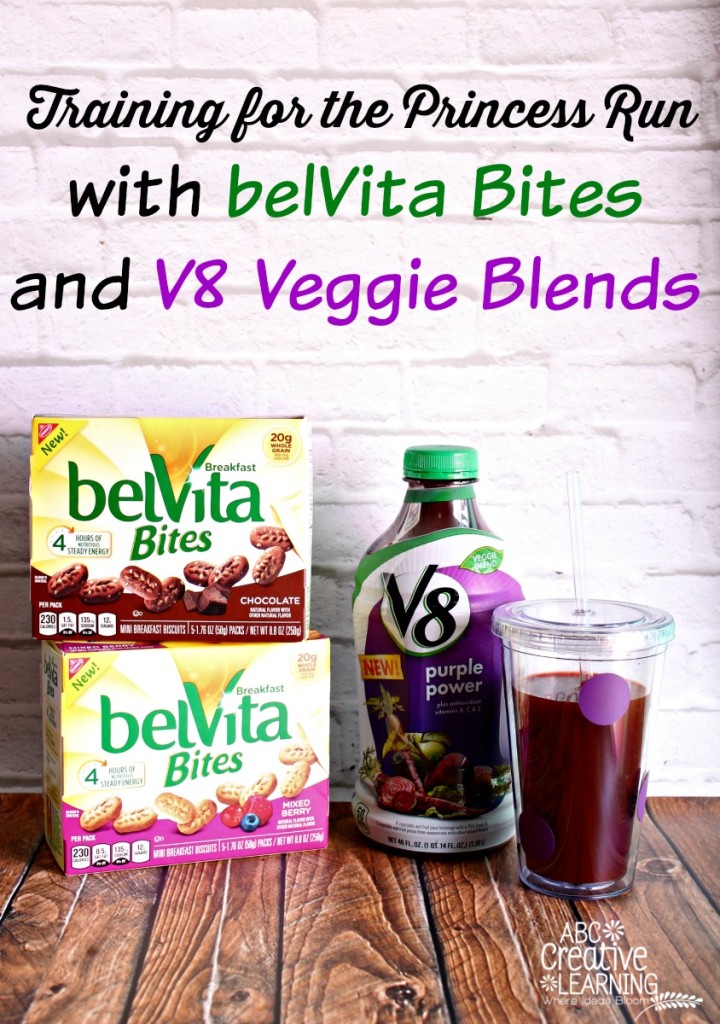 One of the things that I struggle in the morning with before heading out to either my morning run or my morning Zumba class is finding a quick breakfast that I can take on the go while fueling me with my morning energy! With two little girls who need my attention this mommas time is precious, so cooking a full breakfast for myself is sometimes not an option. Starting the day with a good breakfast will give me the energy to stay active during class and running, so grabbing one of my belVita Bites is perfect while driving to the gym!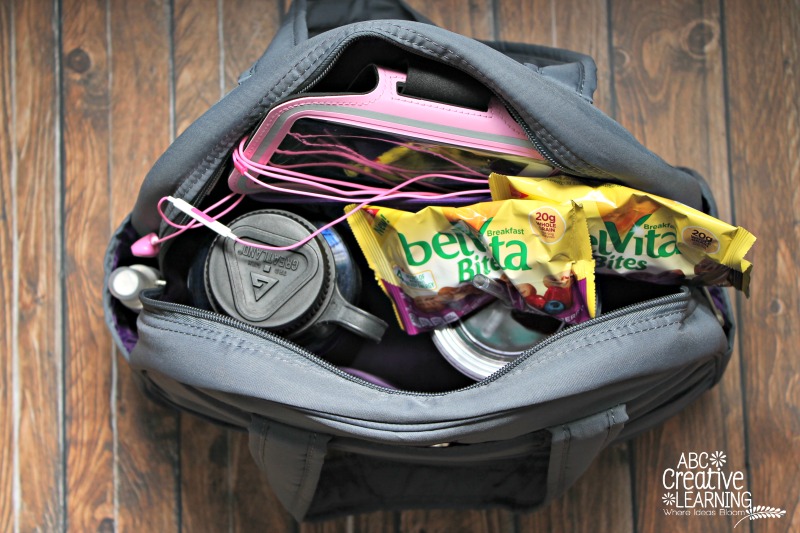 My morning routine has consisted of packing my gym bag in the morning with a bottle water, a straw cup filled with my favorite V8 Veggie Blend Purple Power and my Mixed Berry belVita Bites. Everythig fits perfectly in my to go gym bag which I purchased at Target in the fitness area and I even got a discount using my Target Cartwheel app!
As a very picky eater I absolutely love how the V8 Veggie Blend has a touch of fruit and you really can taste it too! At 60 calories or less per 8oz serving & no sugar added my purple power is an excellent source of antioxidant vitamins that is perfect before and after my workouts.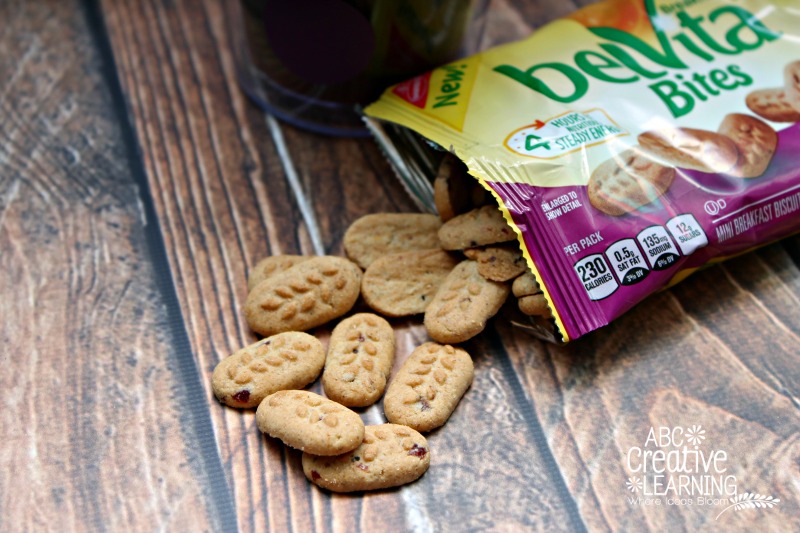 Being of Latin decent working out is something that I have to do to keep my self fit and energized. I have to admit, I love my fried foods like alcapurrias and tostones, so balancing my meals with exercise is a sure way to keep my body healthy and energize for my goals in 2015! Running the Disney 5K has been a dream of mine and next year we are going for the 1/2 marathon! I know if I put my mind and body in focus, along with healthy meals I will accomplish these goals!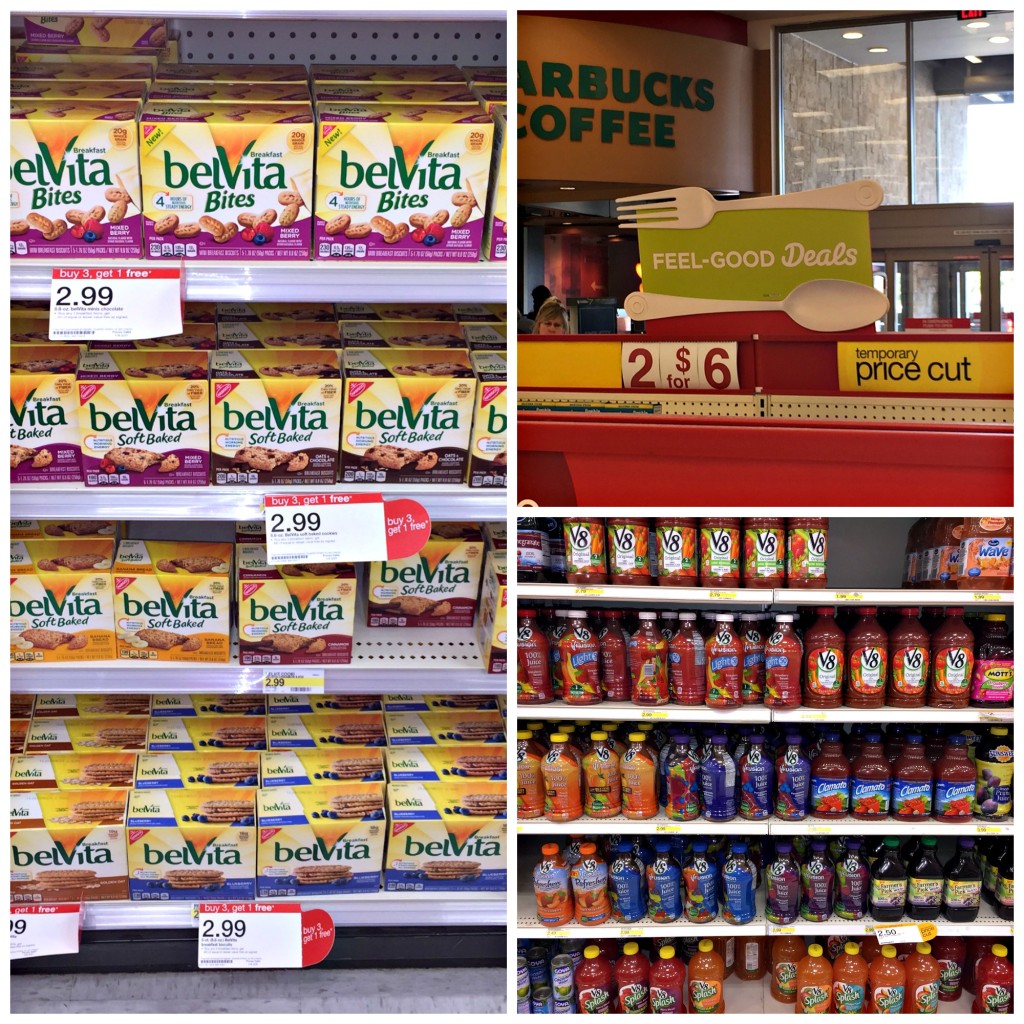 To find your belVita Mini Breakfast Biscuits and V8 Veggie Blends head on over to Targets Feel Good Deals area. Mine was at the front of the store and easy to spot in the grocery section of my Super Target! I also found more in the snack and drink aisles.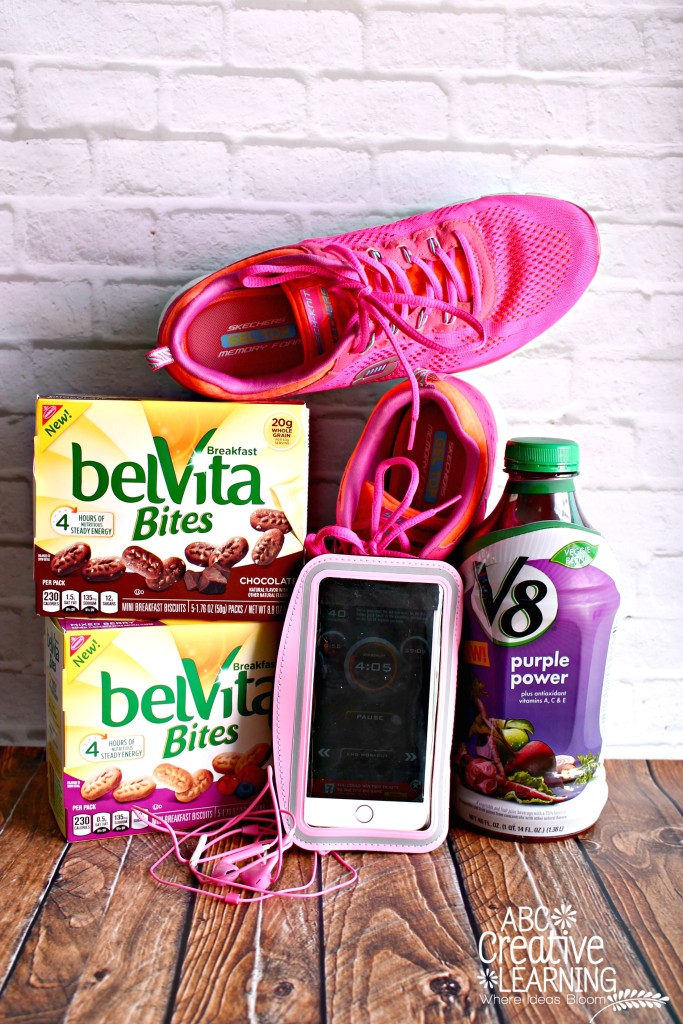 If you don't have the Target Cartwheel app on your phone you are missing out! It's one of my favorite apps, especially being such a Target shopper! Check out these belVita and V8 Veggie Blend deals!
BelVita http://cartwheel.target.com/offer/25459 – Offer available now until 1/31.
V8 https://cartwheel-secure.target.com/offer/26642 – Offer starts on 2/23
Make sure to follow me on Instagram to see updates of my 2015 health goals of running the Disney Princess 5K and pictures from race day!
Have you tasted the new belVita Bites and V8 Veggie Bleands yet?