I received a product from 3DLight FX for review. No other compensation was received. All opinions are my own.
If your kiddos are like mine, they like to sleep with a small light on in their room. Just something to keep it from being so dark, but I also have to be careful that I don't add something in the room that will keep them awake or will burn them when left on too long. Well, I have to say that I am loving the new Teenage Mutant Ninja Turtles 3D Deco Lights for night time and day play.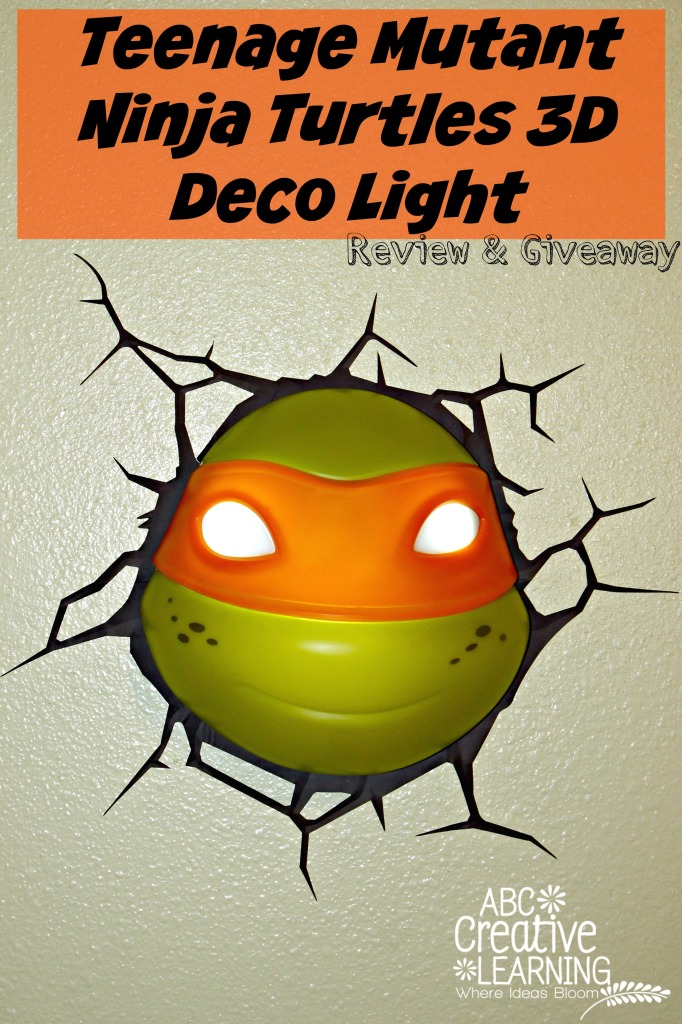 Looking to brighten up the holiday season with some turtle power? Look no further than the innovative 3D deco lights by 3DLightFX. Known for their realistic 3D designs that give the illusion the model is busting through the wall, the company introduces four new lights to Teenage Mutant Ninja Turtle range right in time for the holiday season.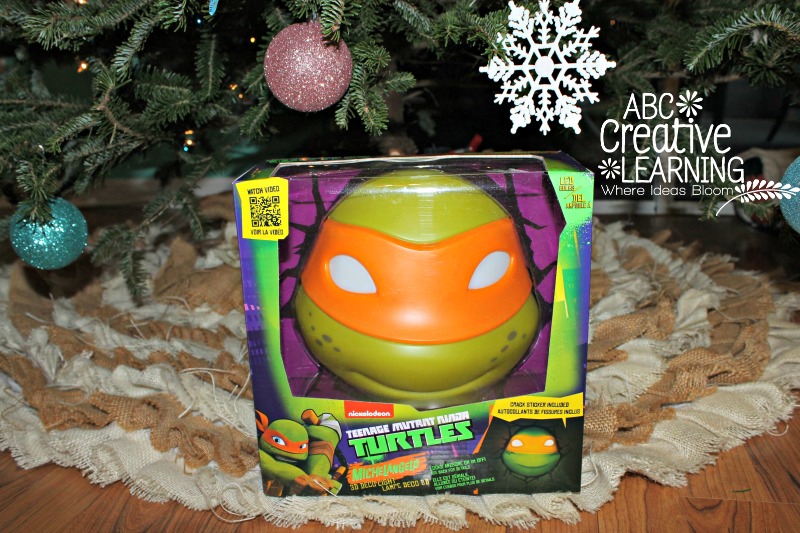 The 3D Deco Lights are a great gift for die-hard Teenage Mutant Ninja turtle fans. The cordless power allows the light to be installed virtually anywhere in the room. LED bulbs ensure that the lights are energy efficient and are cool to the touch. Best yet, the designs bring a cool factor to having a nightlight at any age. The newest lights to the Teenage Mutant Ninja Collection include: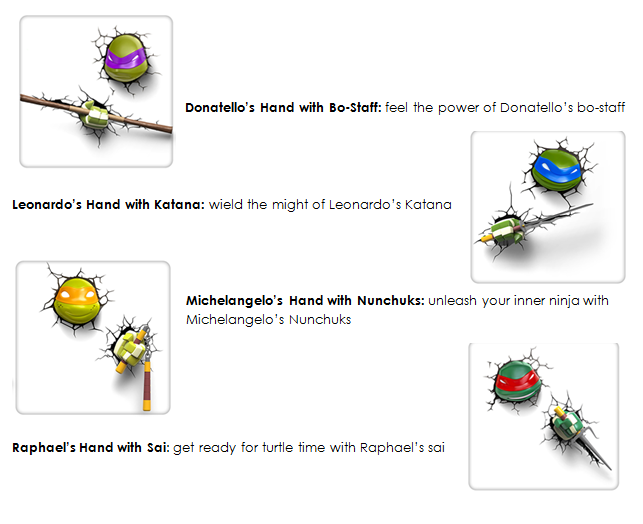 In addition to the Teenage Mutant Ninja Turtle Lights , 3DlightFX also offers an array of Super Hero, Transformers, sport, nature and automotive themed 3D Deco Lights. For more information and to view the complete product line, visit their website at www.3DlightFX.com.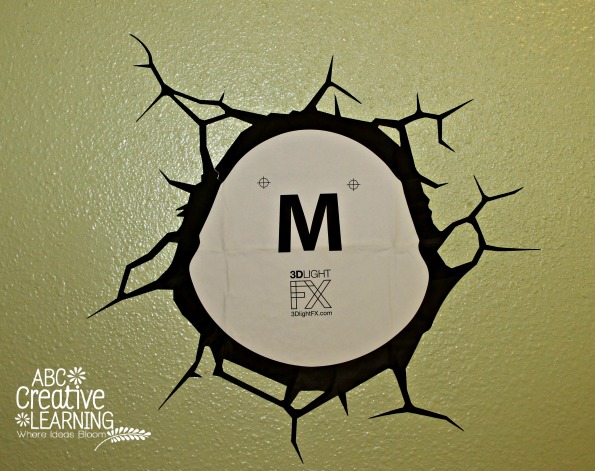 Included with the Teenage Mutant Ninja Turtle 3D Deco Light was also a crack sticker that can be placed on the wall to make it seem as your Ninja Turtle is coming straight through the wall. The girls and the hubby thought this was pretty cool! The girls have been playing in their room the past few days with the lights turned off, because they really like how Michelangelo looks in the dark!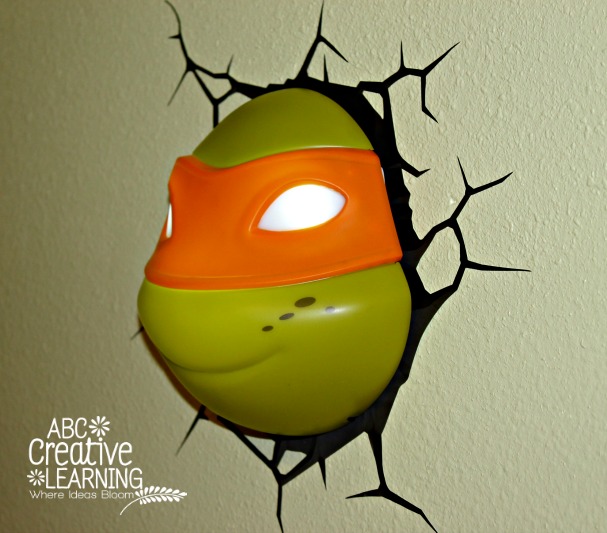 We added our Michelangelo Ninja Turtle 3D Deco Light to our girls bedroom wall and the girls are really loving it! The only thing that they asked was that I get them a Pink Ninja Turtle next time 🙂 Which, by the way if you check out 3DLightFX online you can see that they are adding a Disney section soon! The girls and I are excited to see what characters they will be bringing!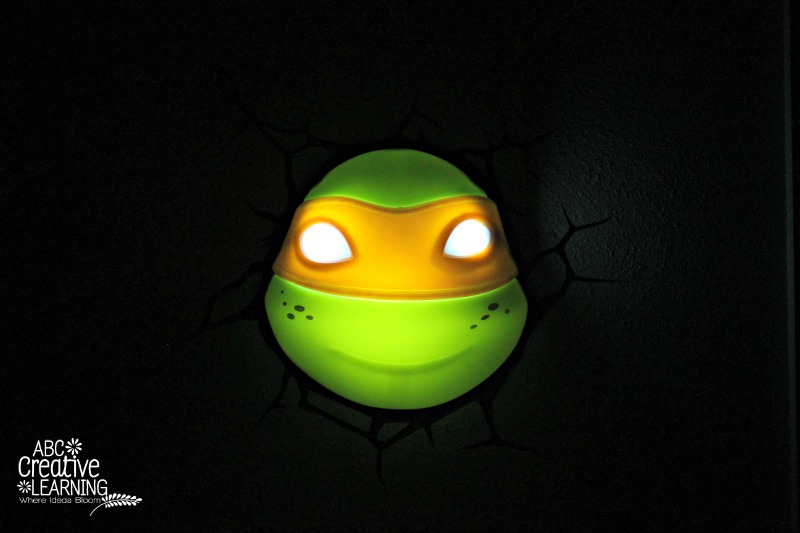 Check out the video below to take a closer look of Michelangelo Teenage Mutant Ninja Turtles 3D Deco Light in action!
I'm so excited to be able to give one of you the chance to win a Teenage Mutant Ninja Turtles 3D Deco Light! Just enter the rafflecopter below, Goodluck!
Make sure to follow 3DLight FX on Facebook, Twitter, and Instagram to keep up with the latest designs!
MSRP: $29.99
Available at Target.com
What is your child's favorite Teenage Mutant Ninja Turtle?