There are several ways to use YouTube to teach Science. The best part is that you can create a completely free science curriculum! You can watch some of the science channels on YouTube and then search Pinterest for some great free printables to go with it! They also make a great addition to any curriculum to see things more up close instead of just reading about it.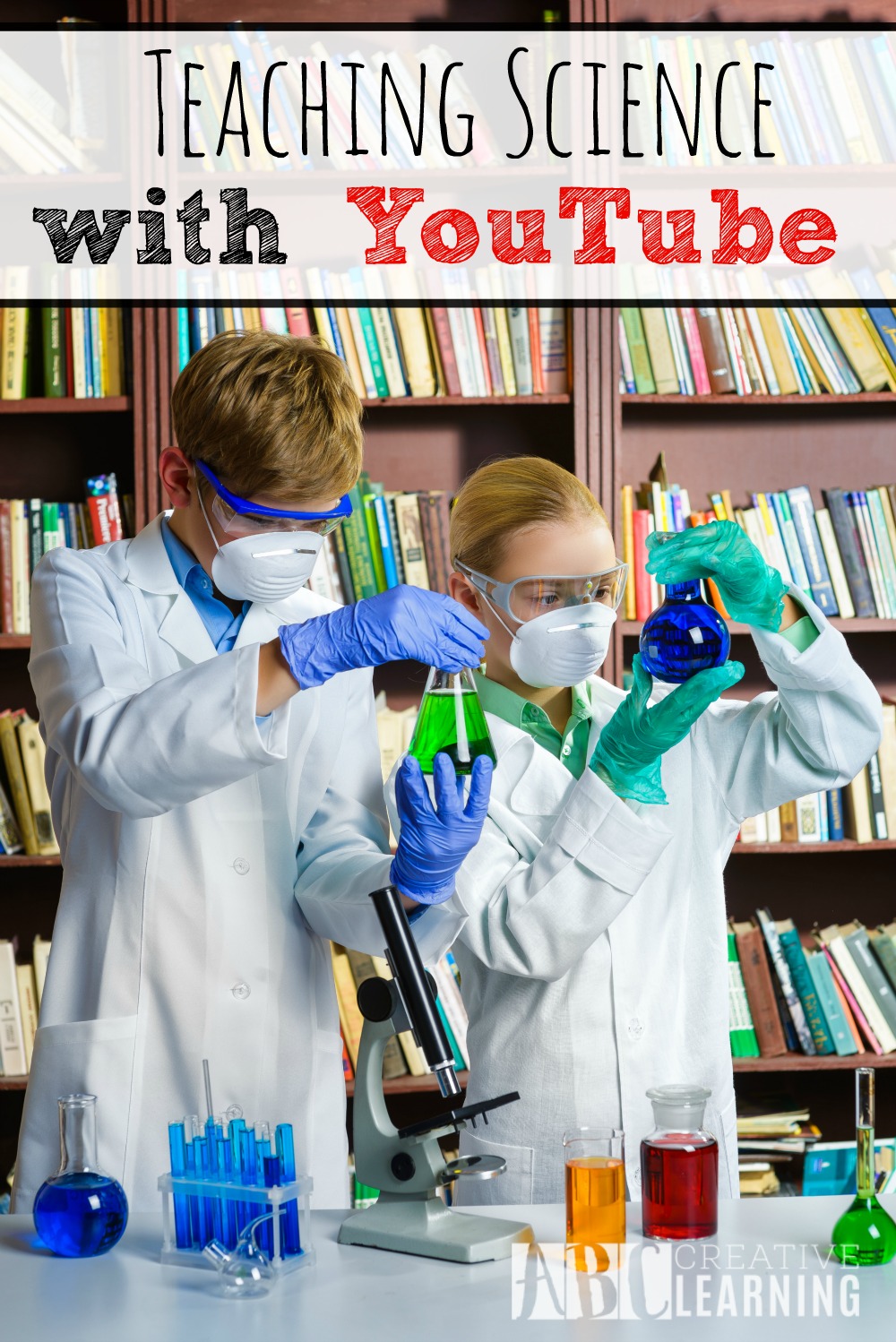 Teaching Science with YouTube
A few tips:
Always watch the videos first yourself you want to be able to answer any questions your kids have but you also want to make sure the video is within your standards of what you want your kids watching.
Always supervise YouTube video watching. It's so easy for your kids to click suggested videos on the side and end up with videos that are very inappropriate.
Pay attention to the reviews on videos. If there is a huge thumb down vote skip the video.
Create your own playlist of videos so they will run continuously for students.
Check out these YouTube channels perfect for teaching you kids science!
Great Science YouTube Channels:
Bill Nye The Science Guy – Don't be fooled by the fact that this channel hasn't been updated for a few years now, there is a TON of content to explore. I remember watching Bill Nye the Science Guy in school growing up and while that was a long time ago his way of teaching was engaging and fun and made science understandable.
Sick Science – This channel specializes in videos of at-home science experiments.
Veritasium – This channel has a great variety of videos on everything from interviews, explanations and test your knowledge challenges.
National Geographic – Just like the TV channel and the magazine they have a lot of natural science.
NASA – They cover everything space related from This Week at NASA to space expeditions and more! No better place to learn about space than from the space guys themselves!
Science Bob – This channel features science fair projects and ideas for elementary and middle school aged kids. The channel also has demonstrations, experiments, and science lessons. Keep in mind most science experiments done on this channel are not safe to do at home so it's best to watch them online.
Best of Science – This channel covers a wide variety of topics from space, nature, physics, chemistry and more.
DNews – This channel has science explorations and news from Discovery. This channel is not designed for kids so pre-watch the videos while most are kid friendly some are not.
Have an older kid? The Periodic Table of Videos by The University of Nottingham has several playlists, one called The Elements has videos of demonstrations and characteristic of all the elements.
My girls love learning about science and they love being able to watch the experiments right in front of them. Many times we can recreate them at home as well!
Do you teach science with YouTube? What are you favorite channels?