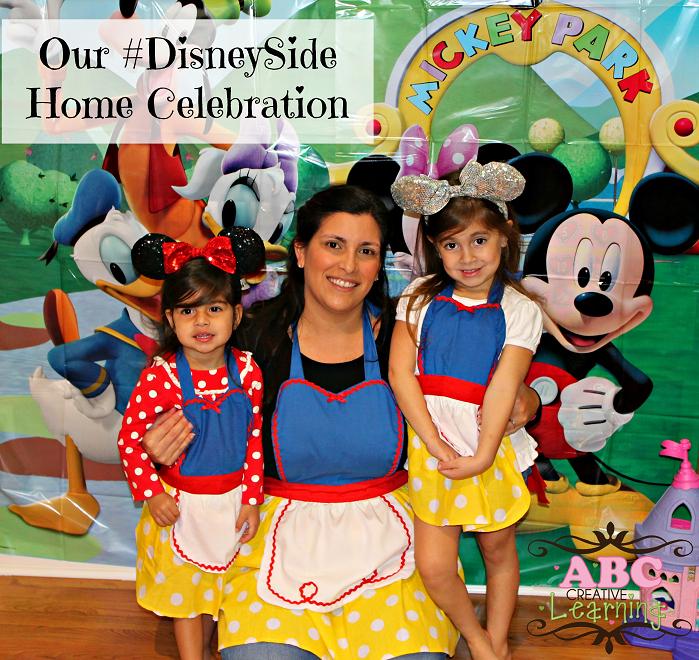 When we received the news that we were chosen to have a #DisneySide Home Celebration we couldn't believe it!  We were so excited to start planning and couldn't wait to receive our #DisneySide box which would reveal our theme and all the goodies we were using for our celebration!
The day finally arrived when our UPS guy came to our house on a rainy dark afternoon and dropped off our #DisneySide box!  YAY!!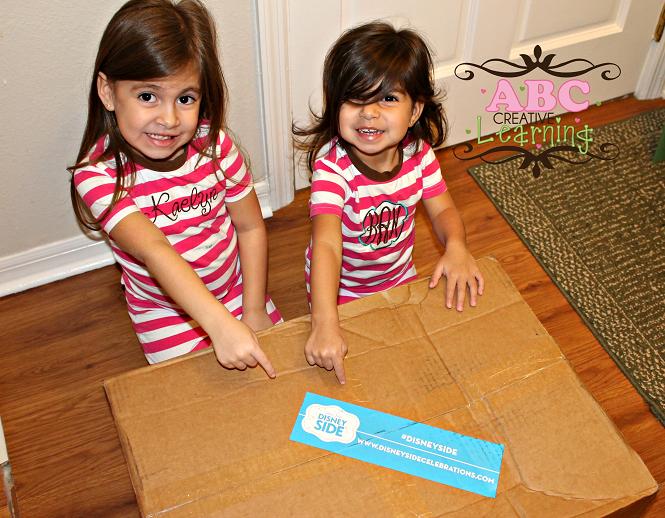 The girls wanted to get into the box immediately to see what was inside!  We got tons of goodies like Mickey Mouse Club House paper plates, cups, napkins, decorations, tablecloths, face painting ideas, games, cookie cutters, measuring cups, bracelets, stickers, tattoos, posters, and recipes!  Above all that we also received an amazing American Tourister DeLite Spinner Luggage, which I used on my moms Cruise Getaway and other great gifts from other sponsors like HP and Ocean Spray!  The girls and I were in Disney heaven!!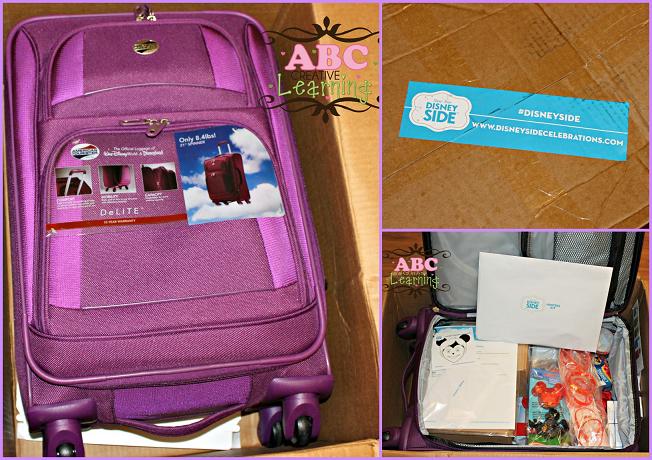 Now that we had received our box it was time to make a guest list and get our party planning underway!  We wished we could have invited ALL of our friends to our party because it was just so much fun!  The girls wanted to have a costume party, so we decided to host a Mickey Mouse Clubhouse Costume Party with all of our favorite characters and Disney colors.  I absolutely loved our Snow White matching aprons that we ordered from loverdoversclothings!
We made goody bags for all of our friends with stickers, tattoos, pencils, and treats.  We also gave the moms some of the HP paper that our sponsor gave us and shared some yummy treats from one of our favorite shops BubbasSweets!  As a homeschooling parent and knowing that our readers love our monthly book basket ideas, we just had to incorporate a Disney Book Basket for our party with all of our favorite Disney books!

We had a little Photo Area set up so as our friends arrived I took pictures of them and will be printing them out with our HP paper and sending it to them as a thank you for sharing our #DisneySide Celebration with us!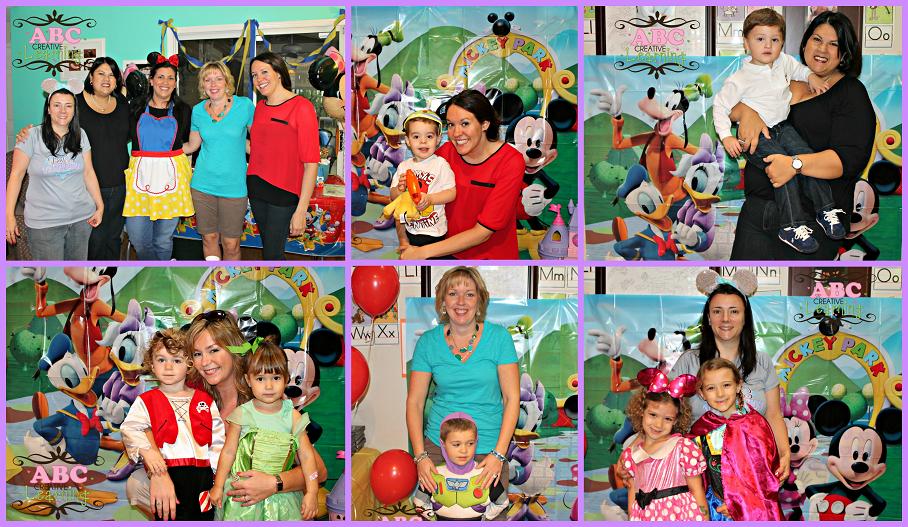 The children played games, ate treats, and had a sing along with all of their favorite Disney Characters with our Wii Disney Sing It Family Hits!  It was so much fun watching the little ones and mommy's too,  singing to their favorite Disney songs!
We had such a wonderful time at our #DisneySide Home Celebration with our friends!  I want to thank Disney, BSM Media, American Tourister, Ocean Spray, and HP for the opportunity to share our love of Disney with our friends and readers!
Make sure to also check out Babble.com, Spoonful.com, and DisneySide.com for some more ways on how you can always show your #DisneySide!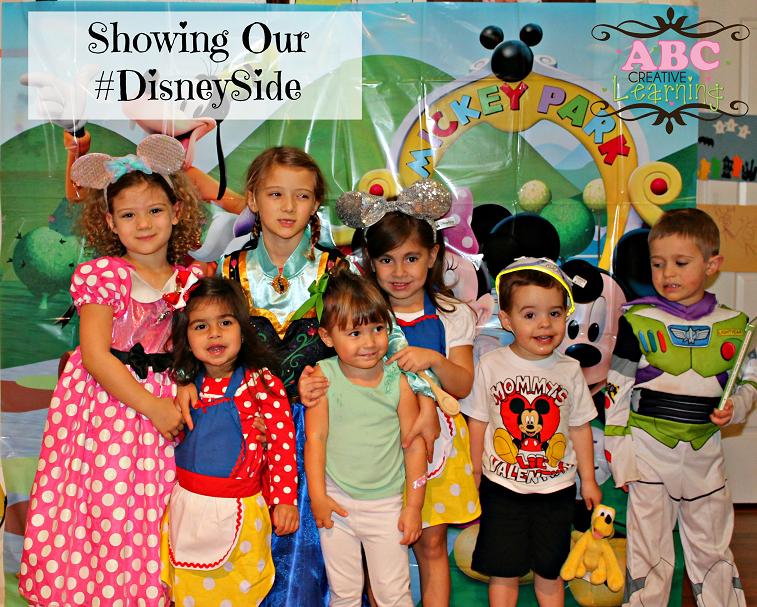 Tell me … how do you show your #DisneySide?