There are many things that I love about Box Tops for Education, but my most favorite has to be that they have paired up with General Mills® and some of our favorite everyday yummy foods! I love being able to purchase the food and snacks my family loves while being able to collect and Share the Love of Bonus Box Tops with the Community! Especially when it allows my girls and I to create some fun and yummy snacks!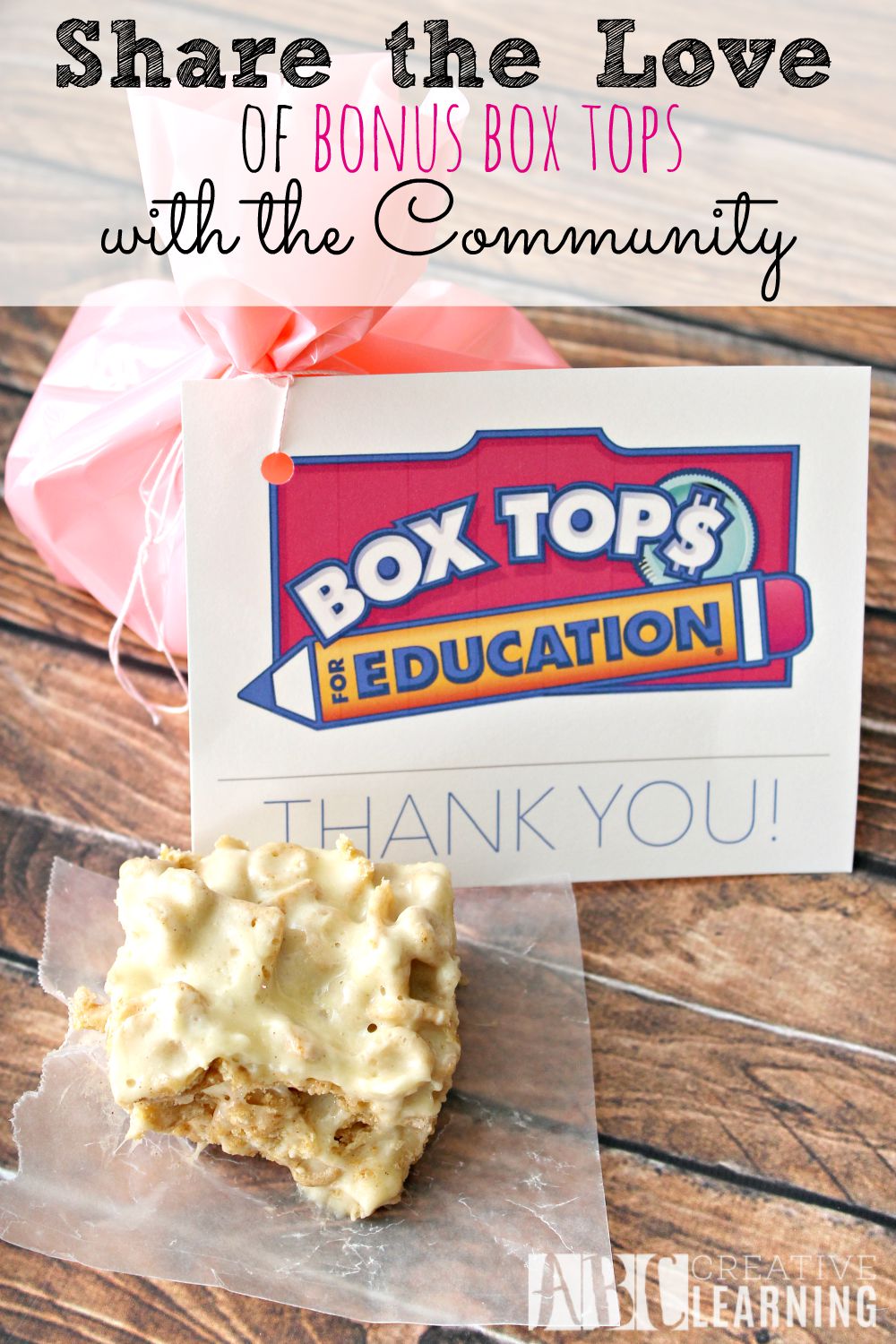 Share the Love of Bonus Box Tops with the Community
When I'm looking for specific items at my local Walmart store I make sure to pick up our favorites with the Box Top labels on them, but my favorite ones to get are the Bonus Box Tops for Education packs like the General Mills® Cheerios, Cinnamon Toast Crunch, Totino's Pizza Rolls, and Yoplait Original Yogurt which are great to put in your kids lunch boxes for school! My oldest daughter loves them and I easily pack them with a ice pack!
There are so many items that we purchase on a weekly basis for our families and there is no need to even go out of our way to help our schools collect enough Box Tops to earn cash for the schools! Did you know that schools can actually use this cash to host field trips for the students? I'm all about learning hands on and I know my girls are too! What better way to teach our kids than to allow them to experience it first hand? I know that my daughter would enjoy learning about animals if she had the opportunity to visit the local zoo, rather than reading it only in her text books!
it's really up to use to help our schools achieve what they need to provide our children with the best education possible!
Read on how you can involve your community to help you earn Box Tops for your school, then make sure to share with them a little bit of sweetness with them!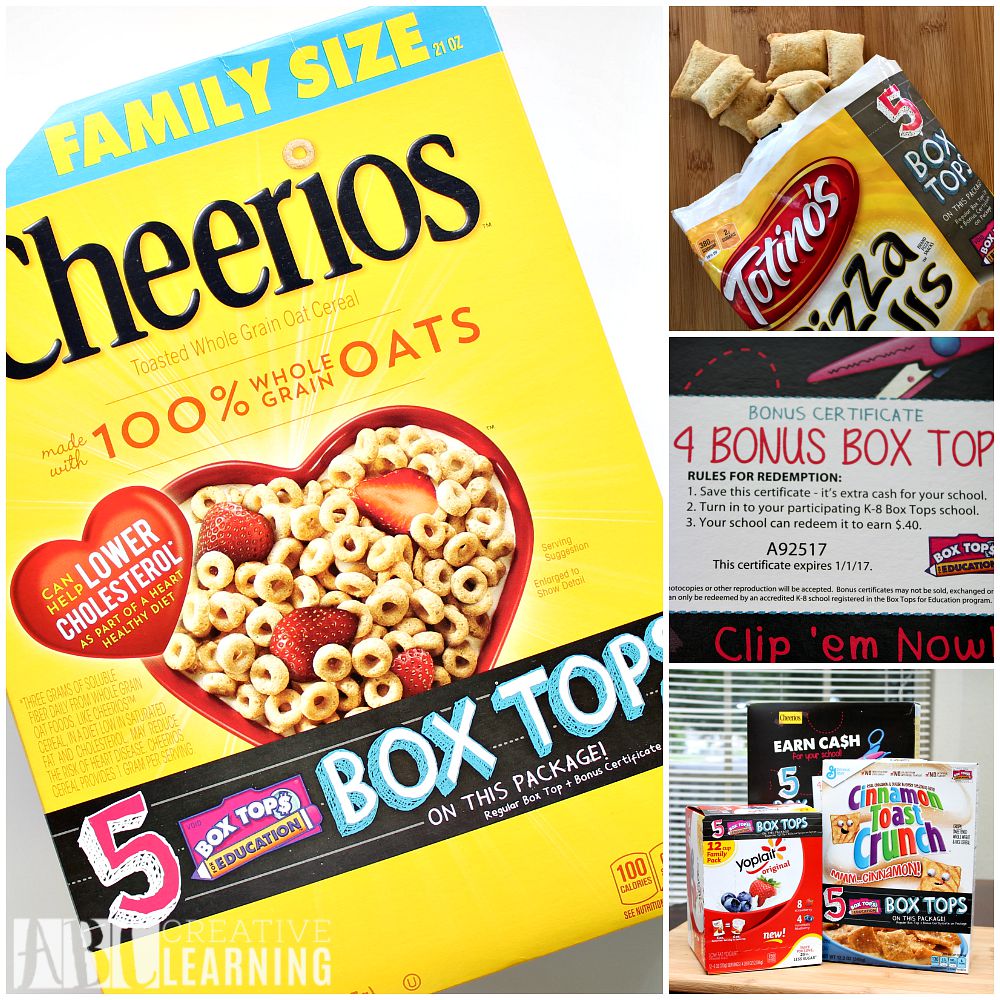 Sometimes asking our community to come to together for a great program like Box Tops for Education, is not easy. Especially for younger children, but I see it as an opportunity to show them exactly how important our community is and how much a neighborhood can actually help each other.
Asking for help is just part of the process, being able to thank people for their generosity or help is sometimes even more difficult. But it can't definitely bring a community closer together.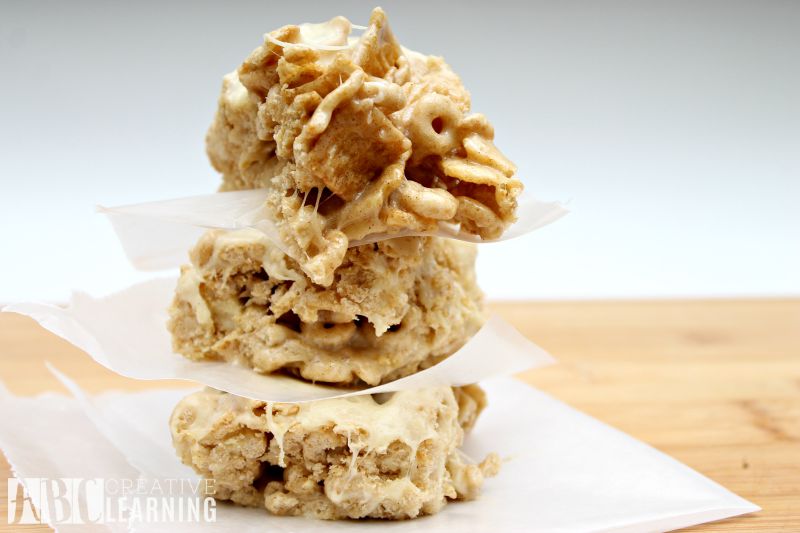 Leaving special treats on your neighbors doors as a thank you!
One of the things that some of my neighbors and I do once in a while is leave each other special treats. It's really nothing special or extravagant, but it really does warm my heart when I get home and I find a special treat hanging from my front door! My girls absolutely love this, especially during the holidays! So, why not share a little thank you note with a special treat for your neighbors as a thank you for helping you reach your goal?
Here is one of our favorite recipes that we love to make with our General Mills® Bonus Box Tops Cheerios and Cinnamon Toast Crunch Cereals!
Ingredients needed:
1/4 cup of butter
About 5 cups of Cheerios and 5 cups of Cinnamon Toast Crunch Cereal
1 bag of mini marshmallows
Flat pan or dish
Step One: In a microwavable bowl add your butter and marshmallows. Microwave for bout 2 1/2 minutes. Once ready take out and stir completely.
Step Two: Slowly add in a little bit of cheerios and then stir. Add a little bit of Cinnamon Toast Crunch and stir. Keep doing this until everything is mixed in together.
Step Three: Once everything is mixed together go ahead and pour your treat in a flat pan or dish. I like to use disposable ones, just because this gets a bit sticky! Spread your treat until everything is nice and flat.
Step Four: Optional – My girls love marshmallow and because we don't have it often they get to splurge on these when we make them. To make the glaze you see on my Cinnamon Toast Cheerios Treat just melt a little bit of butter and some extra marshmallows. Then drizzle all of the top of your treat and let it cool off.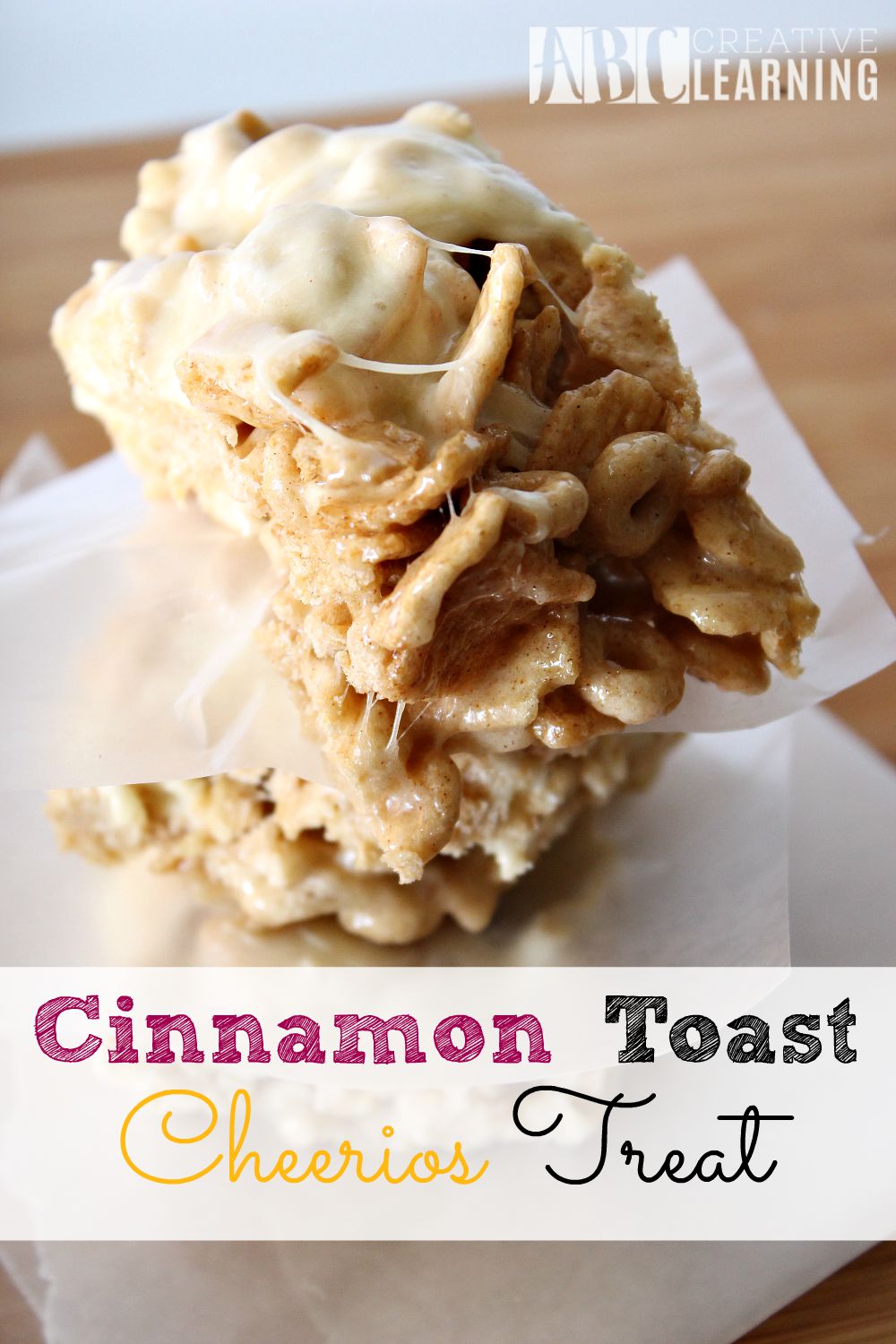 Share these yummy treats as a thank you to your community for helping you raise money for your school! Wrap them with a piece of cookie sheet and in a small party bag. Add a little thank you note and hang or leave on your neighbors front door!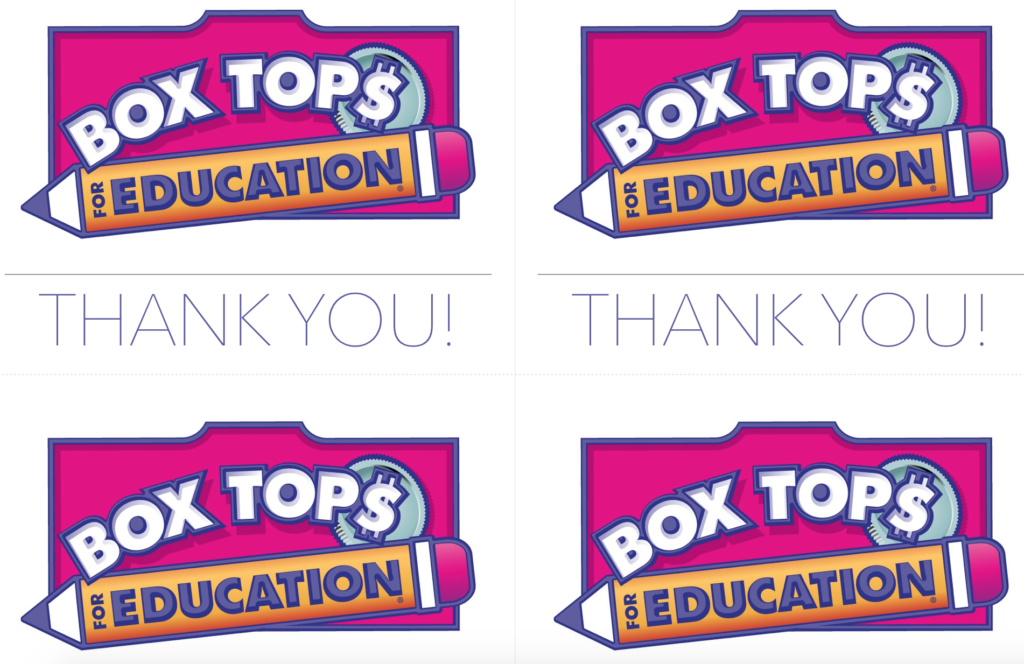 Download your Box Tops For Education Thank You Note
Just remember that when heading out to your local Walmart, pick up some of the General Mills® specialty marked Bonus Box Tops for Education boxes and items to make sure that you are earning those extra box tops for your school!
Share with us, how will you get your community involved in helping you raise Box Tops for your school?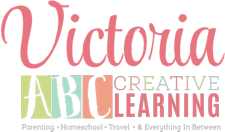 This is a sponsored conversation written by me on behalf of General Mills®. The opinions and text are all mine.