My girls love Halloween and dressing up in fun outfits all month long as we visit all the fun Central Florida Fall and Halloween activities! Sea World's Halloween Spooktacular is one of those special and fun events we attend every year!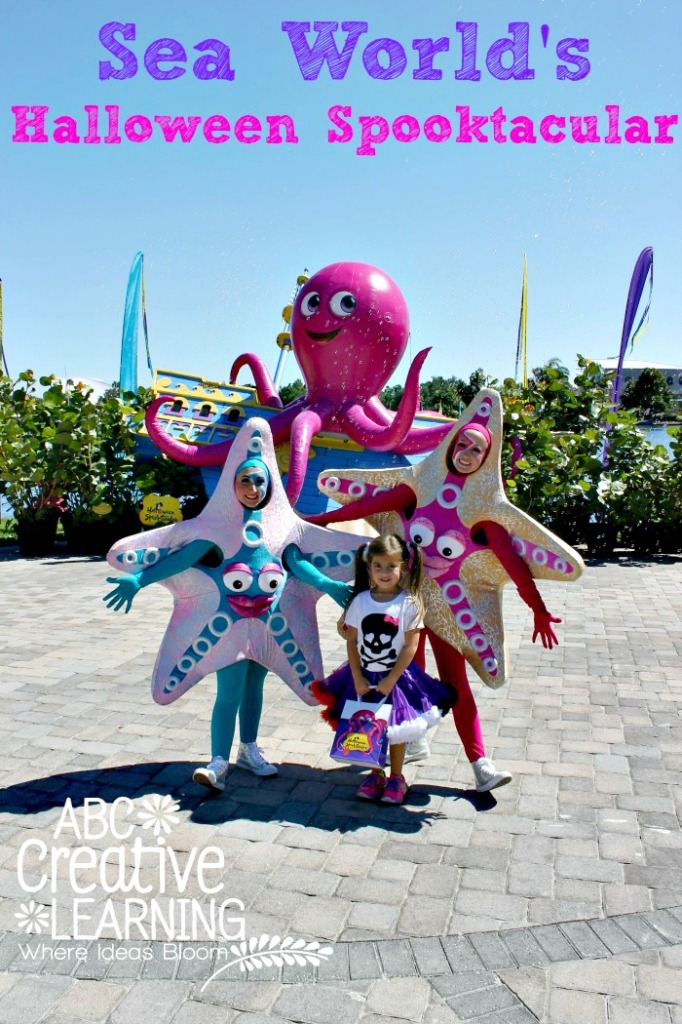 Not only do the girls have lots of fun riding the rides, taking pictures with all the characters, but for the most part their Halloween trick or treating candy is allergy friendly for Kaelyn to eat. I know that my girls are having a great time when they tell me they want to take a picture! Usually I have to beg them or bribe them for one, especially after a long day at the theme parks.
A great perk that the Halloween Spooktacular had this year was an area for Annual Pass Holders. As a parent I personally appreciated that! The Sea World Spooktacular event can get very busy, so it was nice to be able to step away from the crowds and have a treat or two in a nice quite area.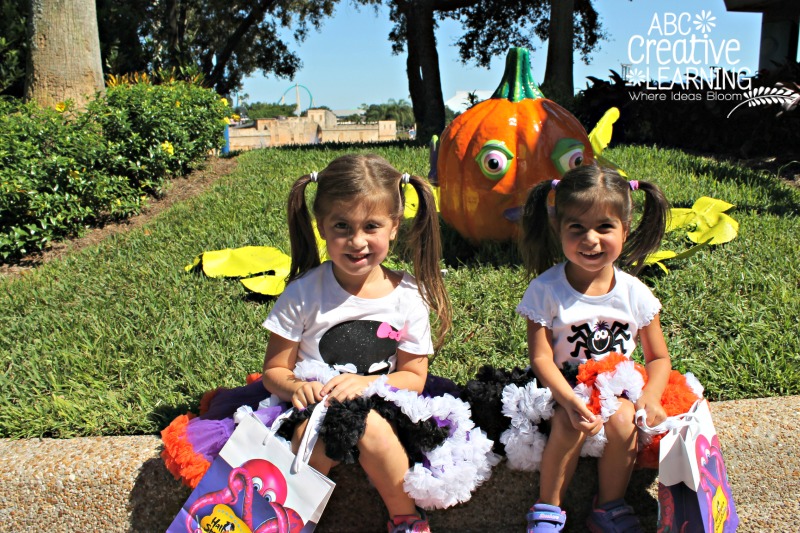 Make sure to also check out Penelope's Party Zone where they have several under sea characters dancing with the kiddos and a live DJ playing music! They even have several games and activities going on at the same time. We always leave this for last, right after we have finished trick-or-treating. That way we don't miss any of the stations.
This year I was so excited to see so many allergy friendly candy being handed out. Kaelyn was so happy that she was able to pick and choose from the candy in her bag! So, for that I am grateful to Sea World for making this trick-or-treating year so much fun and safe for my little girl!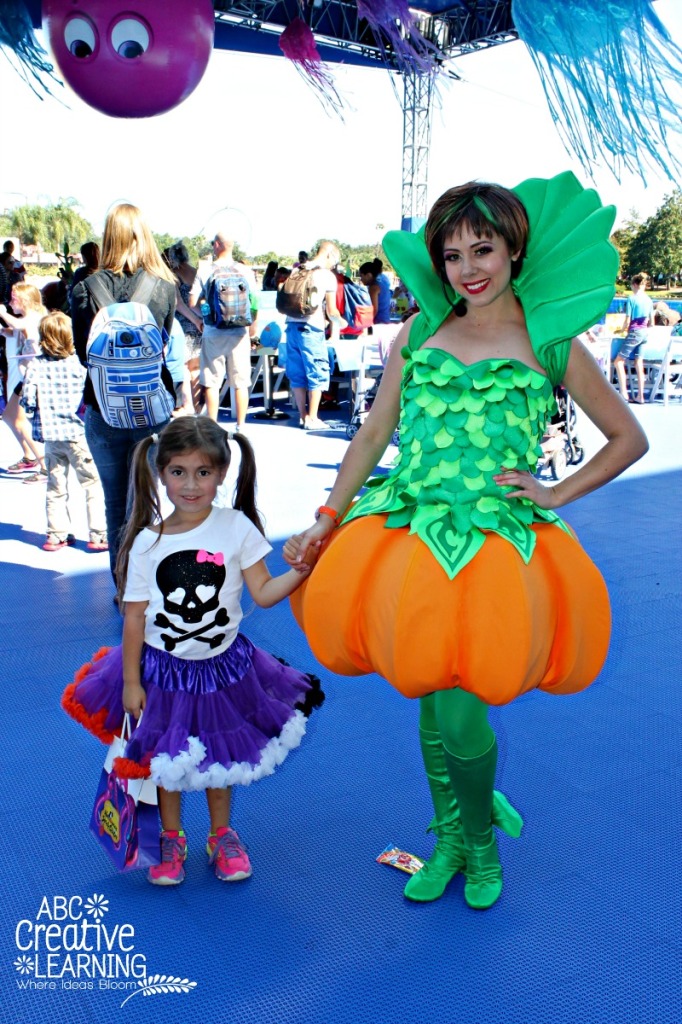 Of course no trick-or-treating Halloween Spooktacular party would be a party without lots and lots of bubbles! My girls loved walking through waves of bubbles as we got candy, took pictures, and danced along with some of the spooktacular characters! I think we might have stopped at every bubble station to dance 🙂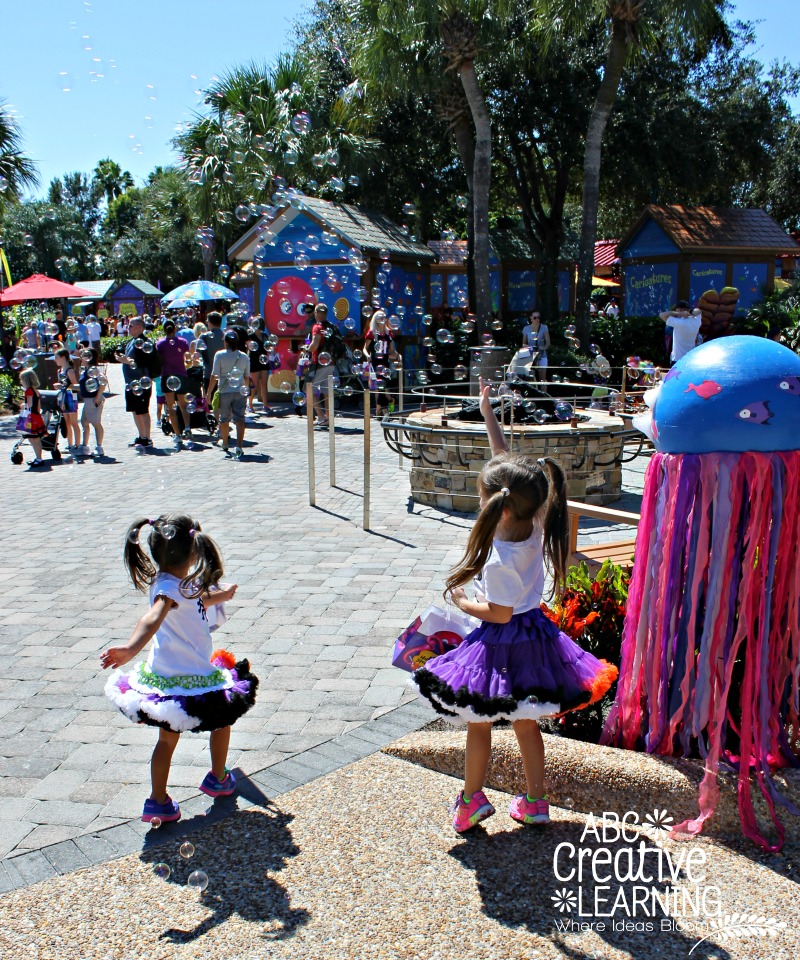 I also found out that the popular PBS KIDS television show, Sid the Science Kid, is performing for one day only on Sunday, October 26th during the last day of SeaWorld's Halloween Spooktacular.
JIM HENSON'S SID THE SCIENCE KID LIVE: LET'S PLAY! is a live theatrical experience delighting kids and parents alike. Join Sid, May, Gabriela and Gerald as they come to Orlando to discover the excitement and curiosities of the world around them.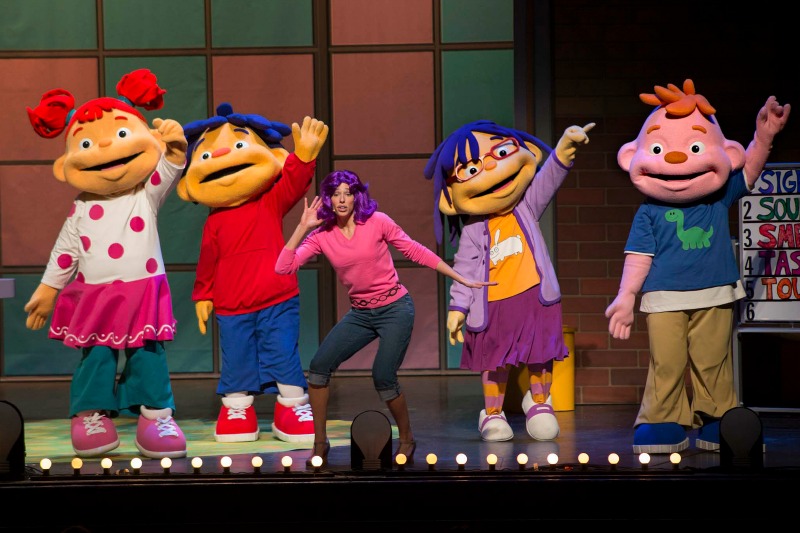 This weekend is also the last chance for guests to experience SeaWorld's Halloween Spooktacular. From trick-or-treating to bubble-filled dance parties, guests are immersed in an underwater "fantasea" filled with whimsical pumpkin fish, sea-themed arts, interactive crafts and all the amazing animals that SeaWorld cares for. Halloween Spooktacular takes place from 12-8 p.m. on Saturday and Sunday.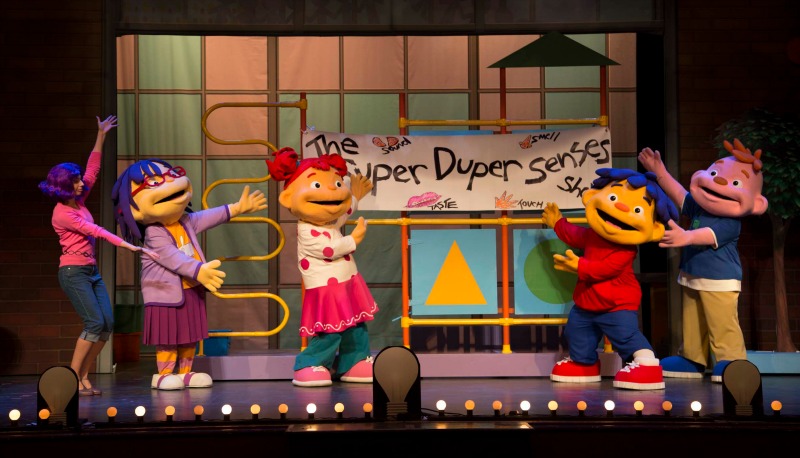 Admission to both JIM HENSON'S SID THE SCIENCE KID LIVE: LET'S PLAY! and Halloween Spooktacular are included in regular park admission. So make sure not to miss all the fun this last weekend of Sea World's Halloween Spooktacular & Sid the Science Kid! Who knows… maybe I'll see you there 😉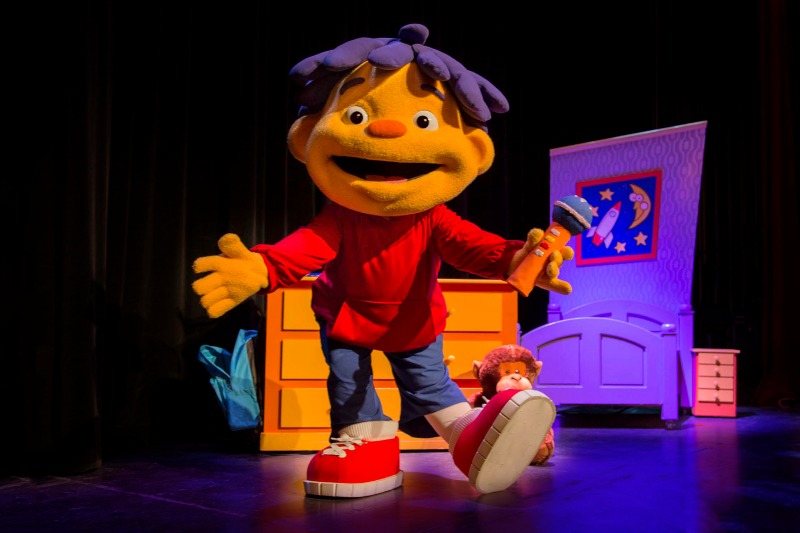 Have you visited Sea World's Halloween Spooktacular?