I have been invited as media to cover this event. All opinions are my own.
Do you remember as a child attending the circus and the excitement that you felt when you saw the lions? If you are local make sure to check out the information on tickets for the Ringling Bros. and Barnum & Bailey® Presents LEGENDS Coming to Orlando! Plus discount codes!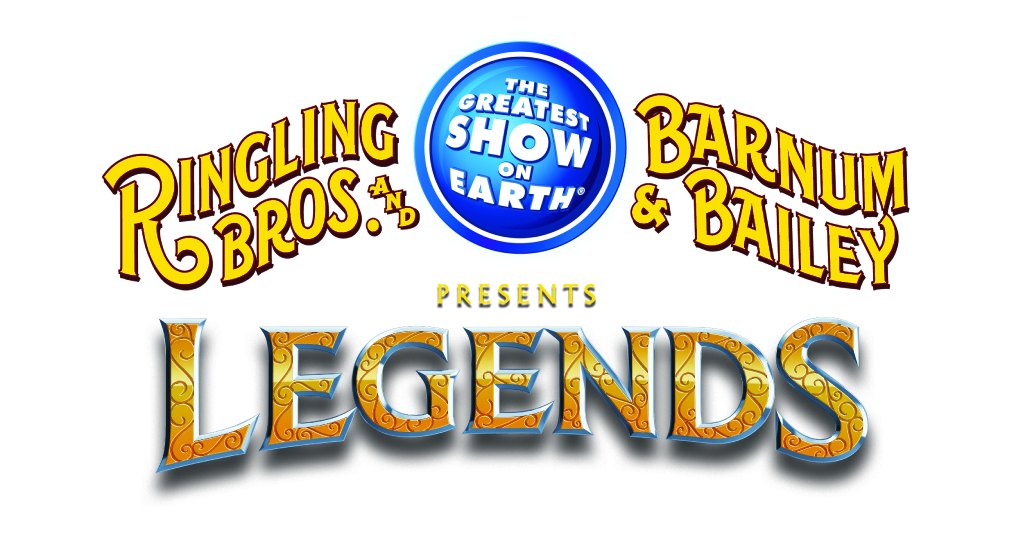 Ringling Bros. and Barnum & Bailey® Presents LEGENDS Coming to Orlando
Iconic Ringling Bros.® Stars Meet Fabled Mythological Creatures At The Place Where Legends Live — The Greatest Show On Earth®

In an all-new edition, Ringling Bros. and Barnum & Bailey® unites iconic circus stars with living mythological creatures in a celebration of the LEGENDS that have captured imaginations for centuries. Ringmaster Johnathan Lee Iverson guides Paulo the Legend Seeker on his quest to discover real, living legends from around the world and presents Paulo's fantastic discoveries to circus fans everywhere.

Mythology meets reality as Paulo encounters the wondrous Pegasus and the amazing Unicorn, as well as circus legends such as big cat presenter Alexander Lacey; the Riders of the Wind Cossack horseback riders; and motorcycle daredevils, the Torres Family. They all come together along with a cast spanning 20 countries in a spectacular production.

Experience magnificent Asian elephants, a twenty-acrobat troupe perched atop only a pair of bicycles, and a never-before-seen double-wide, high-flying trapeze act- truly legendary acts for the ages.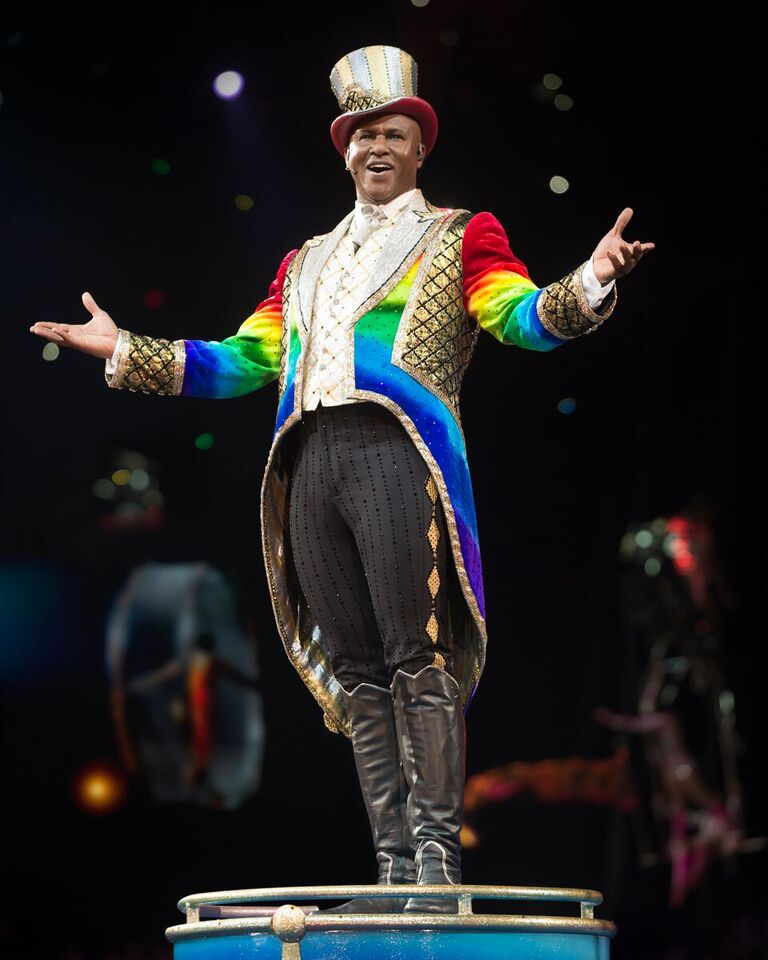 Ticketholders can purchase an upgrade and go backstage with a VIP Behind the Scenes Tour of Ringling Bros. and Barnum & Bailey. The backstage experience includes an insiderlook at props and wardrobe, an up close and personal encounter with the animals and a chance to meet stars from the show. Fans will also have an opportunity to take pictures and learn educational fun facts. To take advantage of this once-in-a-lifetime experience, just log on to ringlingbros.expapp.com from your iPhone or Android smartphone and provide your name, e-mail and phone number to become a VIP circus insider.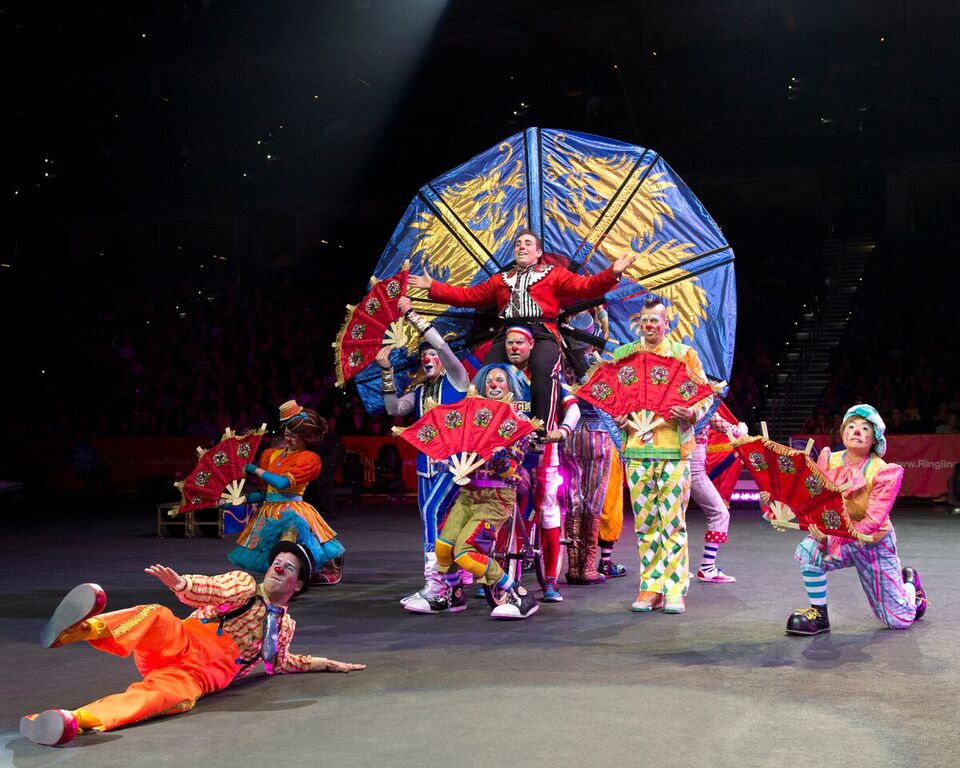 Ticket Information and discount:
You can save $4 off tickets using promo code 4MOM. Offer valid on all shows EXCEPT Thursday at 7:30 p.m. (opening night), Saturday at 3:30 p.m. and Sunday at 1 p.m. Not valid on Front Row and Premium Seating, nor day of show. Offer valid through January 14. Ringling Bros. tickets make great holiday gifts!
Show Dates and times:
• Thursday, January 14 at 7:30 p.m.
• Friday, January 15 at 7:30 p.m.
• Saturday, January 16 at 11:30 a.m., 3:30 p.m., 7:30 p.m.
• Sunday, January 17 at 1:00 p.m. and 5:00 p.m.
• Monday, January 18 at 1:00 p.m. (Martin Luther King, Jr. Day)
Plus, every ticket includes a Pre-Show where you are able to meet and interact with show performers.
Tickets for Ringling Bros. and Barnum & Bailey Presents LEGENDS start at $16. Tickets are available at www.Ringling.com or www.ticketmaster.com, at any Ticketmaster outlet, by calling 800-745-3000, or at the Amway Center box office (phone: 407-440-7900). For group ticket sales and information, call 866-248-8740. The Amway Center is located at 400 West Church Street – Suite 200, Orlando, Florida 32801.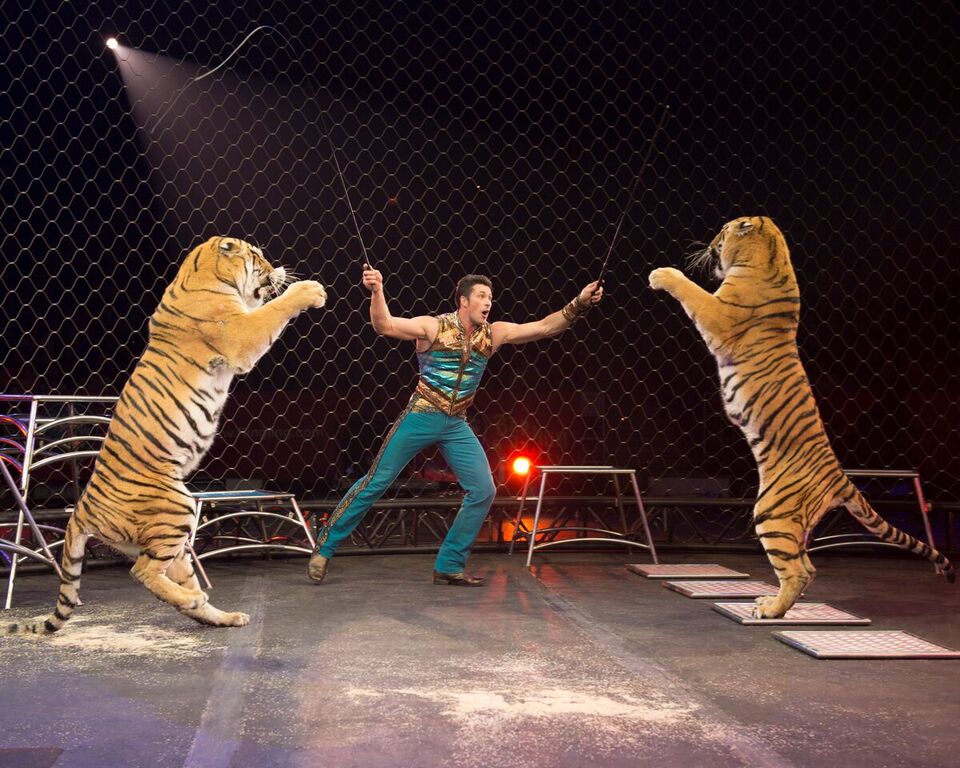 Make sure to visit the Orlando Public Library on Wednesday, January 13, clowns will blend the magic of the circus with the importance of reading during Reading with Ringling Day, a special presentation at the downtown branch of the Orange County Library System. After a lively rendition of a circus-themed book, they'll engage the audience with juggling, plate spinning and other silly and dynamic demonstrations previewing The Greatest Show On Earth. The clowns will give away stickers and clown noses (while supplies last). The library event is free and everyone is invited.
The location and appearance time is:

Orlando Public Library
10:00 a.m. – 10:30 a.m.
101 East Central Blvd., Orlando, FL 32801
For more information, call 407-835-7323, or visit www.ocls.info/clowningaround.
Make sure to follow Ringling Bros. and Barnum & Bailey® on social media to keep up with all the latest news and discount codes!
Facebook, Twitter, Instagram, Official Website, and Elephant Conservation.
Who will we see at the circus next month?