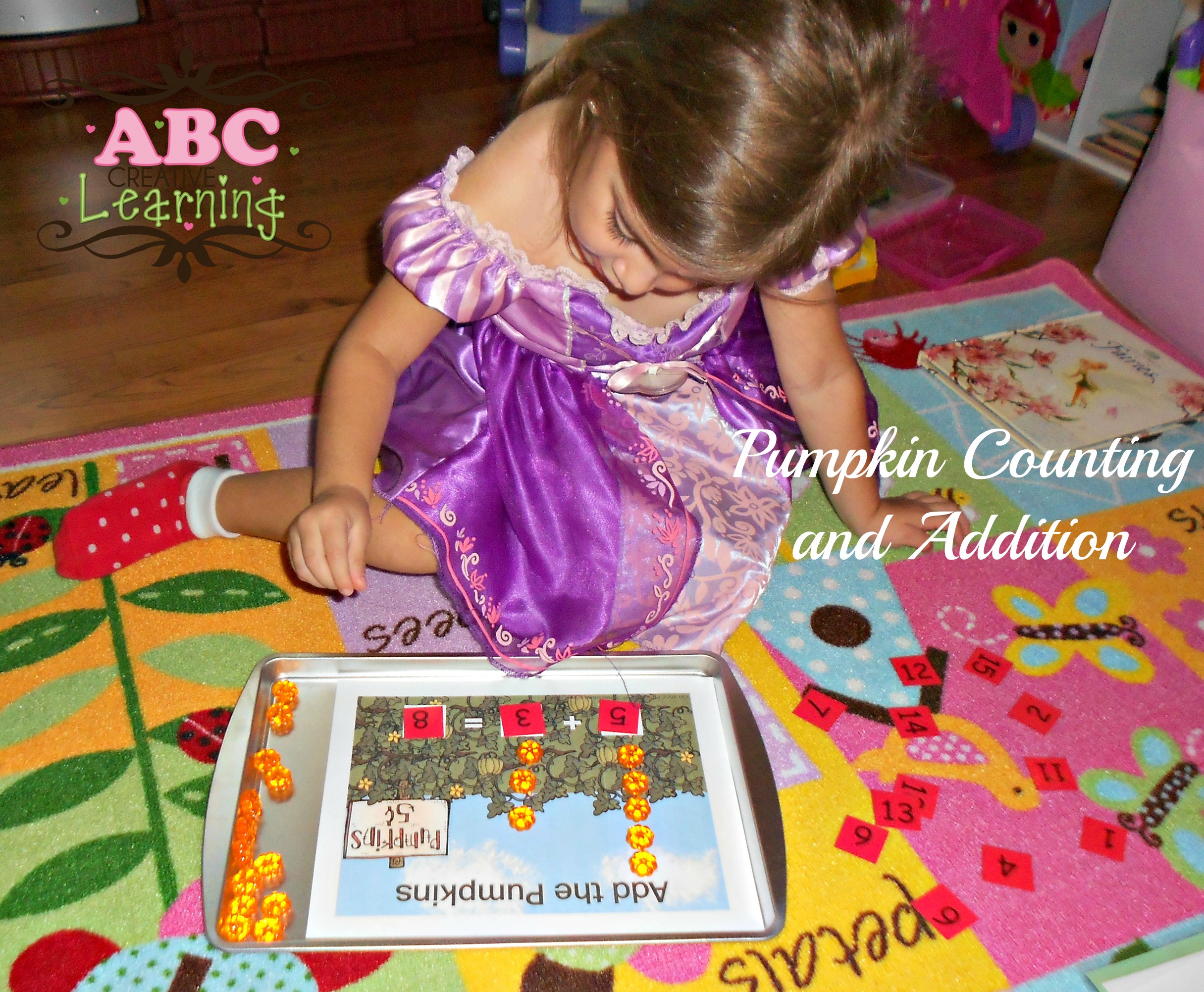 Last week we did some fun pumpkins activities, but one of Kaelyn's favorite Math lessons was the Pumpkin Counting and Addition activity we did.  I found these great small plastic pumpkins at Target at the dollar section.  For this activity we used 3 Dinosaurs Pumpkin Pack and we absolutely loved!  It was exactly what I needed for what I had planned this week.  It just makes the activity that much more fun!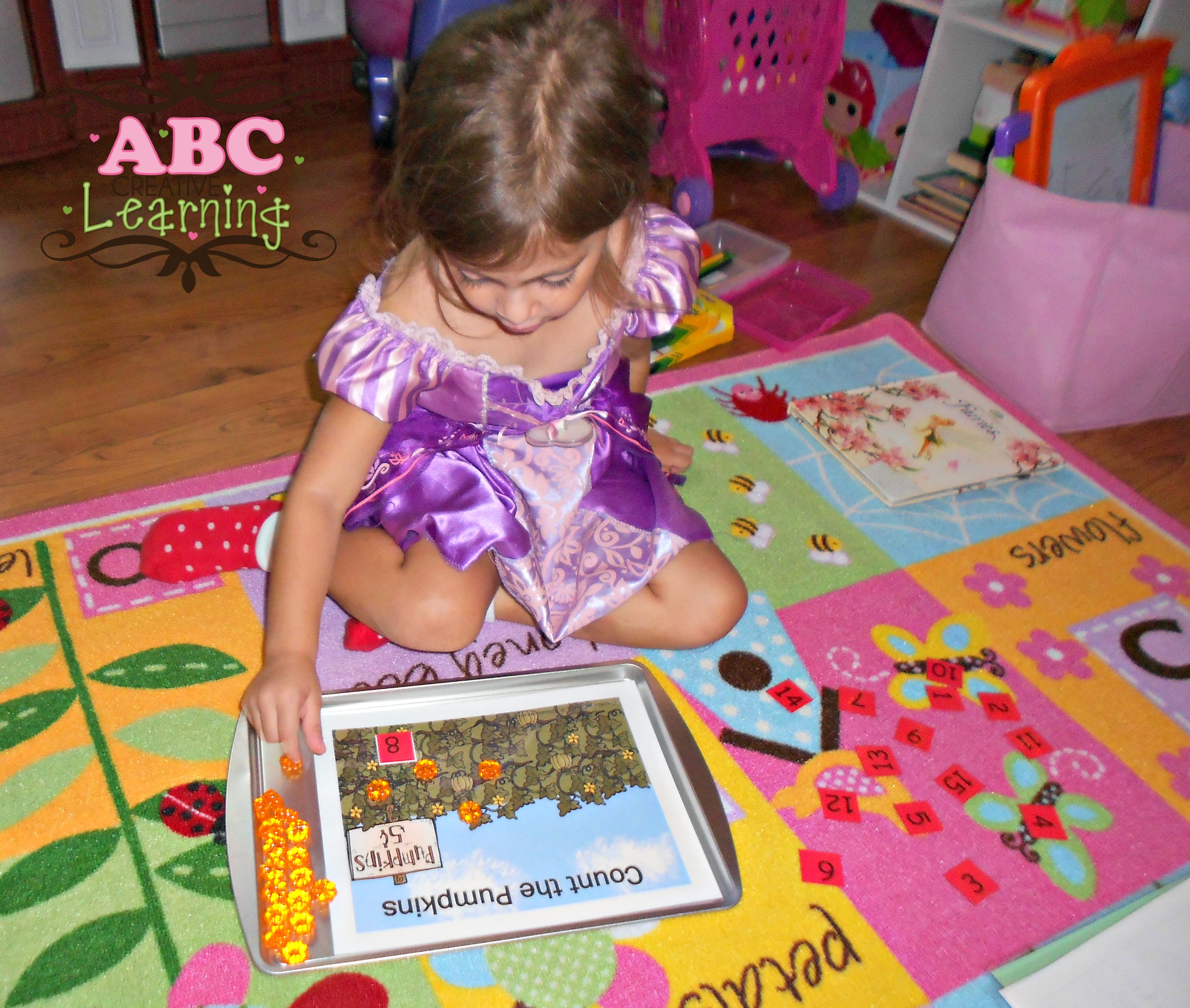 I did the activity several different ways.  First we practiced counting pumpkins using number recognition.  I would give her a number to add in the box and then she would have to count the amount of pumpkins needed.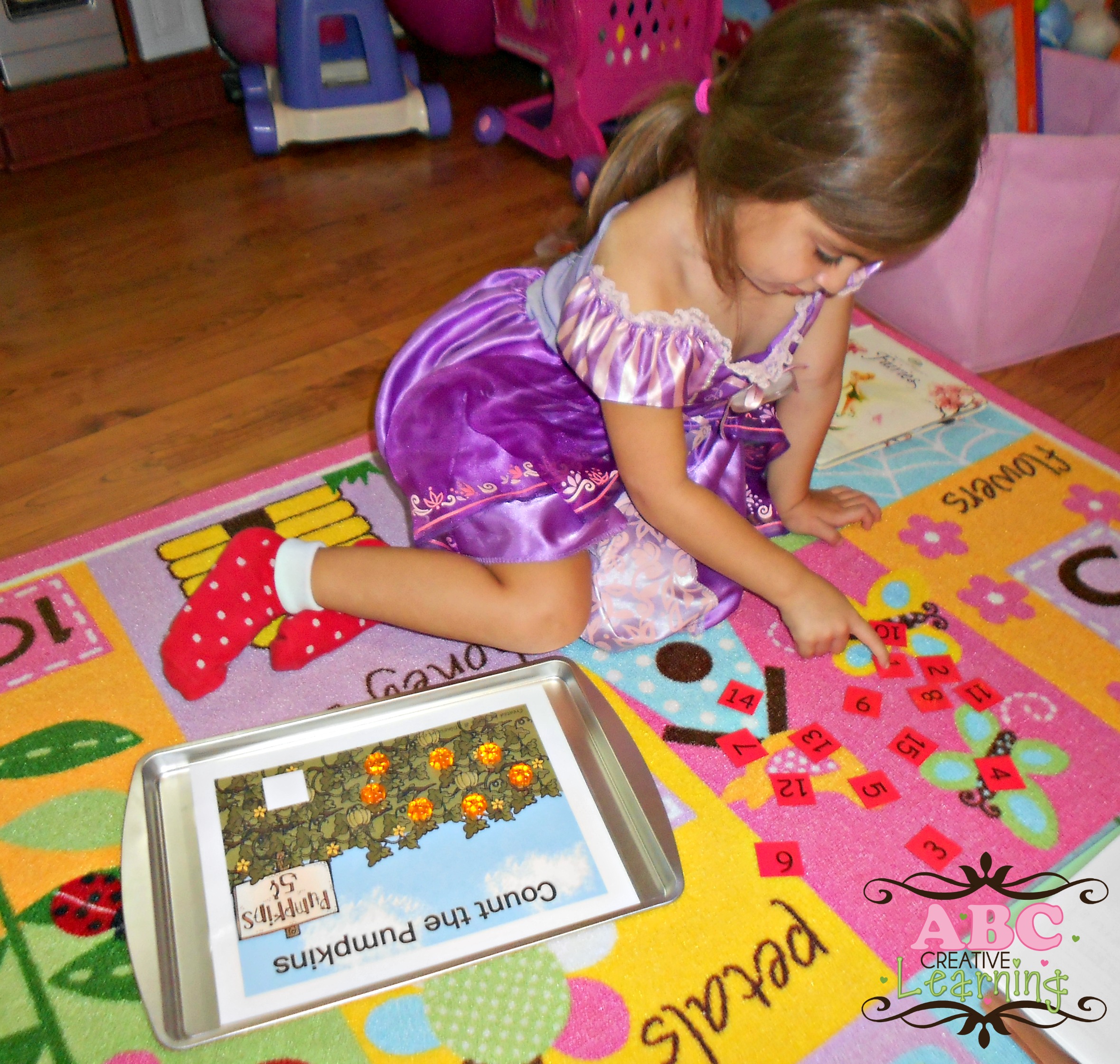 The second way we did the activity was giving her an amount of pumpkins already placed on the vines and she would have to find the number among a group of other numbers.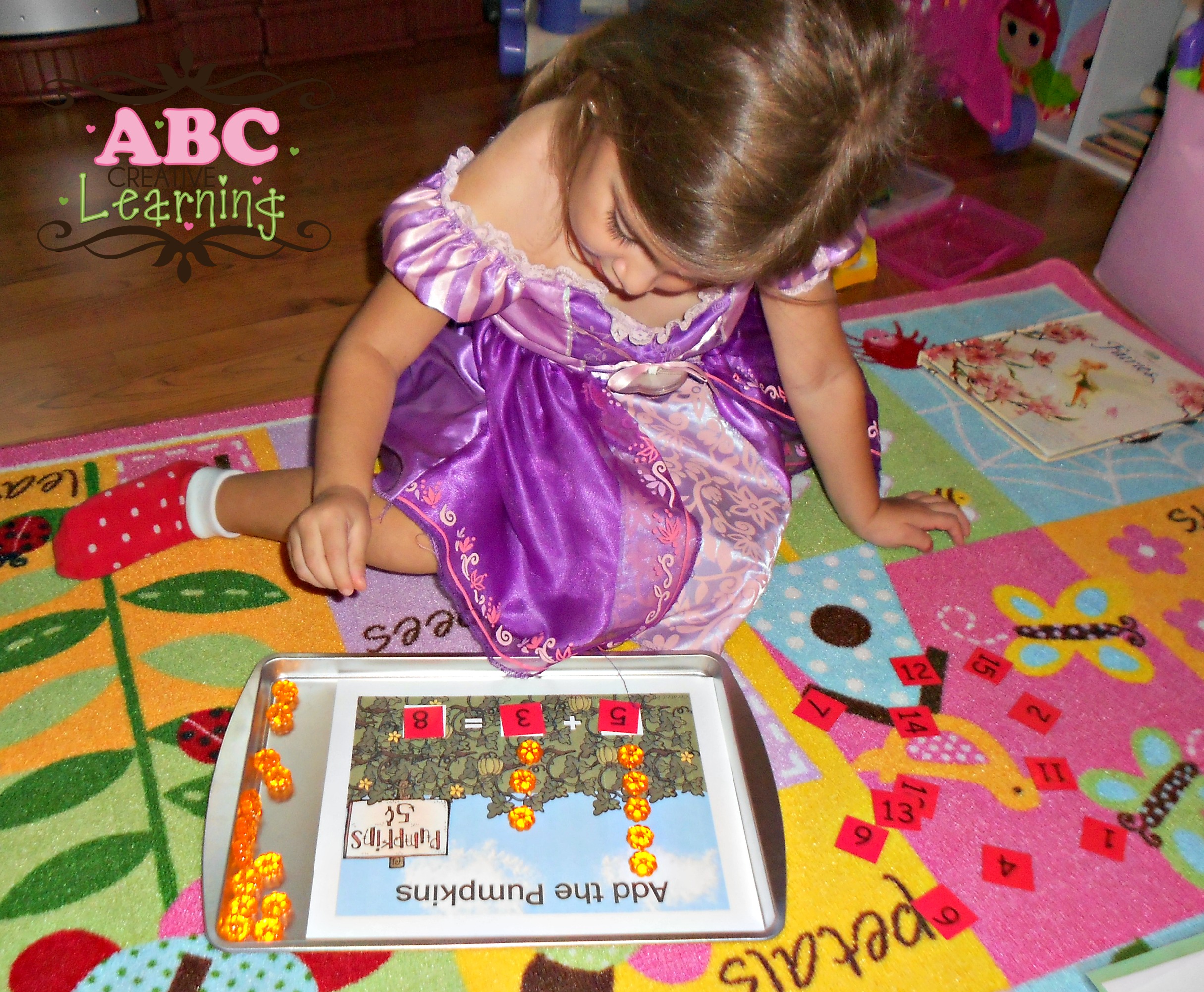 Kaelyn did so well with counting and number recognition that I decided to step it up a bit and use the Addition Pumpkin printable as well.  For this I decided to use the pumpkins for manupilatives so that she was able to see and count them during the addition portion.  I placed a number on each box on the bottom, then Kaelyn would have to count the amount of pumpkins.  She would then add the pumpkins together to get her final number.  We also talked about how to use the plus and equal signs during math problems.  I love using hands on learning as much as possible.  It makes it fun for her to learn and fun for me to teach because I get to be more involved.
One of the many perks of  homeschooling…  Dressing up as Rapunzel as you learn!  🙂
What types of math activities have you been using for homeschooling this Fall?