Did you know that January 18th is Popcorn Day? Well… neither did I, but because it's such a fun theme to play around with I decided to make this months Sight-Word learning a little bit more fun!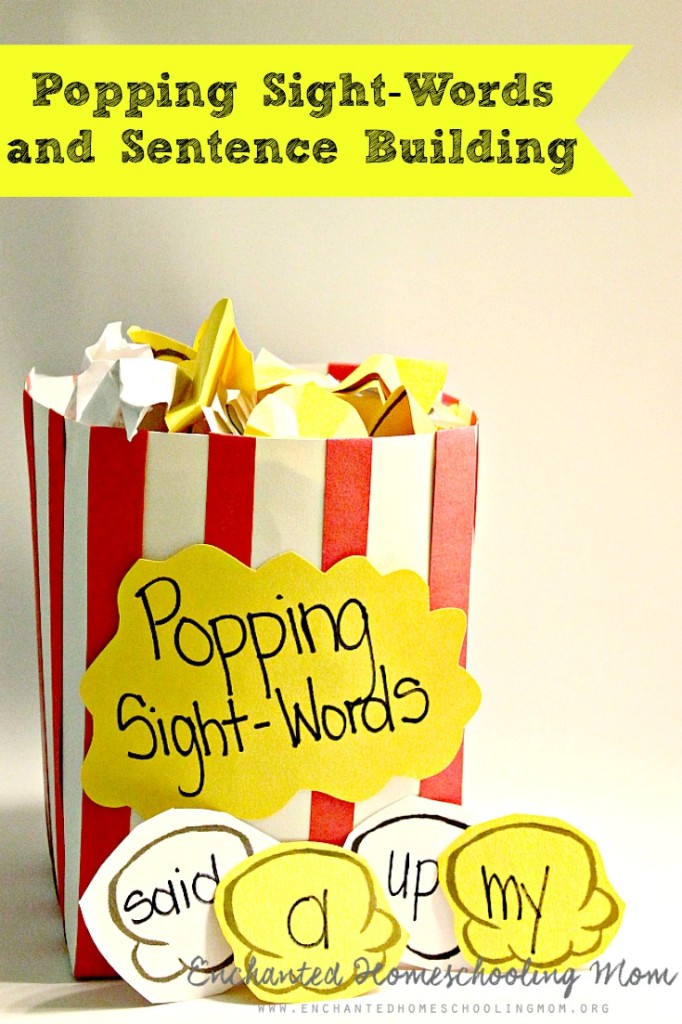 Come visit me over at Enchanted Homeschooling Mom where I'm sharing a fun Popping Sight-Words and Sentence Building Game! Learning sight-words shouldn't be boring or hard! It's super easy to make your own popcorn box and I bet that your child will love the game as much as my girls do!
Plus, it makes a great pretend play prop as well 🙂
Do you have a hard time getting your child to review Sight-Words?