This post may contain affiliate links.
When you have children, your car will often times look like a tornado went through it. Spilled drinks and food, toys everywhere, crayons melting, and an array of other things that will make you cringe. But it doesn't have to be this way! Make it a goal this September, before the holidays are here to get your car back in order and cleaned up. Here are a few tips on Organizing Your Car When You Have Kids.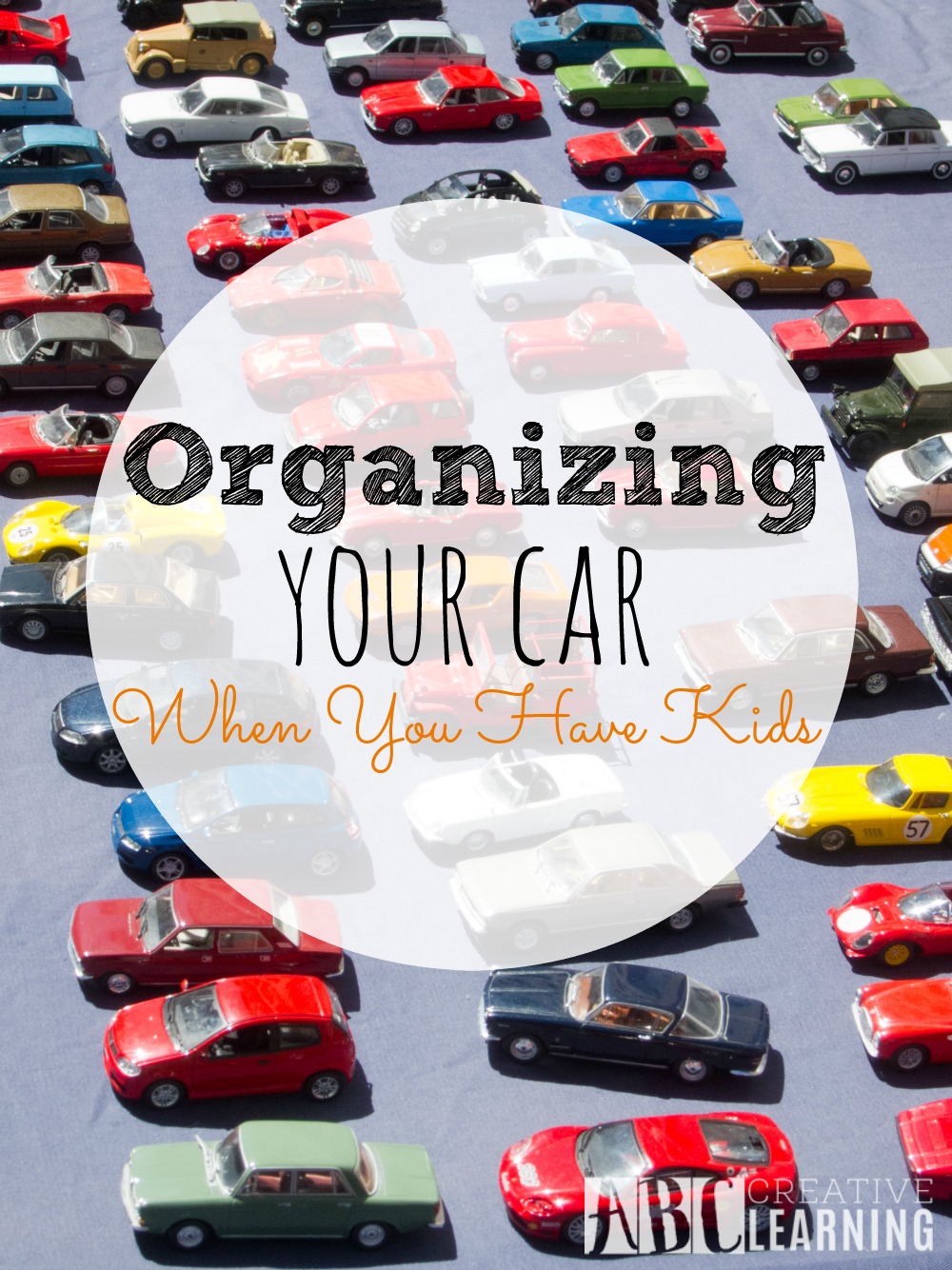 Organizing Your Car When You Have Kids
One of the things when having kids is that we are always cleaning and organizing, but it doesn't have to be too hard if we have a plan. Our car are one of those places where we do spend a lot of time in, but it's really not equipped to keep everything our kids need to keep them busy. Especially when they want a snack, but adding a few things to your vehicle can definitely help with organization.
To start, take everything out of the car, and give it a good scrubbing. Taking it to an all in one car wash might be a good idea as they will clean the vehicle outside and inside, vacuum, and even treat stains at some locations. This is going to help make your car feel cleaner and definitely help out with starting the organizing part. Remember, you're going to have to add things back in that are a must have for keeping the kiddos entertained.
You could also clean your car out like this at home if you prefer. There are many recipes for cleaners for both leather and fabrics. Be sure that you test it out on a small area first to be sure that it won't ruin or change the coloring of your seat materials.
You could also purchase some seat covers. There are plastic ones available to put under car seats and on the backs of seats to help protect them. Of course this isn't necessary, but it's going to make cleaning up spills and accidents much easier than if it were to hit the fabric or leather first. They also have ones that are great for car seats if you have a toddler who is potty training, for those accidental moments. If we had one on our youngest ones car seat when she was potty training and it worked out great!
Next up is finding a way to organize the items that your child needs. Back of the seat organizers come in handy for these items. Just about everything can be stored in them and it makes it easy for the both of you. Your child will often be able to reach, and you will be able to reach back and grab what is needed if they can't. Some even come with a great tablet area if you are going on long trips and would want your child to watch movies. Also, think about getting one for you trunk area as well.
You can also add some small plastic bins or cubes to keep toys stored neatly. This is especially great when you have smaller children or children who like to read. Keeping a small library in the car is a great way for kids to practice their reading skills while keeping them busy on car rides.
Another must have in your car has to be a trash area! This is something that my girls are not great at, until I added one of these into our van. This keeps the car clean from food, papers, and trash.
Your final step is to make a plan to keep it clean. If you set a goal to clean out the car once a week, it won't look as disastrous each time and will eventually stay clean without much effort.
What tips do you have on keeping your car organized?