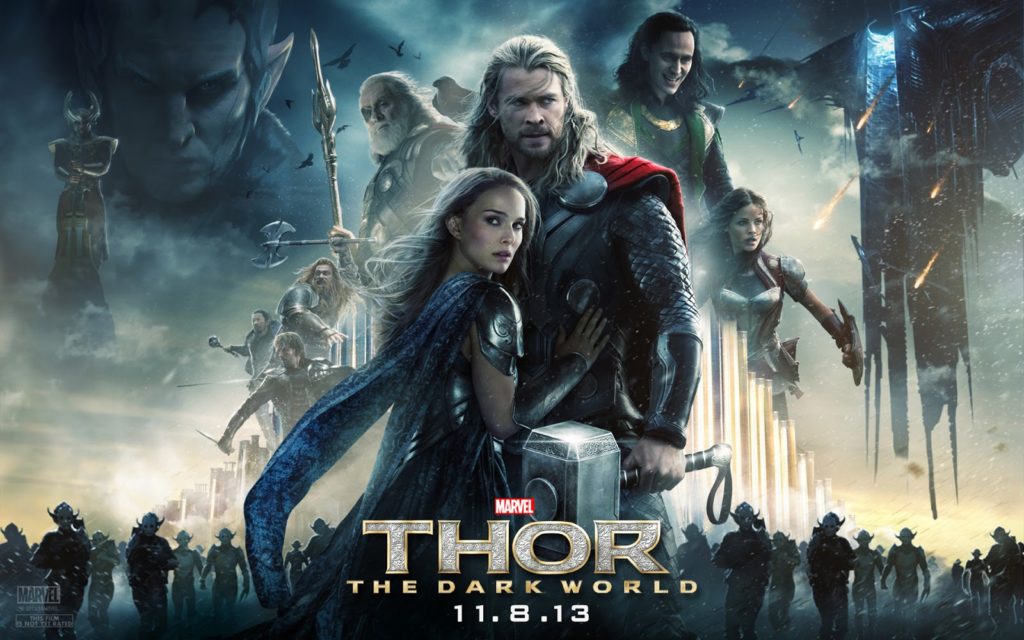 The New Thor: The Dark World releases in theaters on November 8th, 2013 and we can't wait to see it!  This will definitely be a night out with the hubby!  As much as my girls are into superheroes and love taking pictures with them at Universal Studios, we still won't let them watch some movies 🙂  Although, I know Kaelyn would be very dissapointed if we told her we were going without her!  The movie is Rated PG-13 and in The Dark World Thor, the Mighty Avenger, battles to save Earth and all the Nine Realms from a shadowy enemy that predates the universe itself.
Here is the trailer for a closer look:
http://youtu.be/RQ61yFJOH7s
Are you looking forward to seeing Thor: The Dark World?