I really hope that you all will be following along my awesome adventures next weekend, because by this time next Saturday I will be at the #ZootopiaEvent! To get you all excited about the movie release on March 4th here are some More Fun #Zootopia Trailers!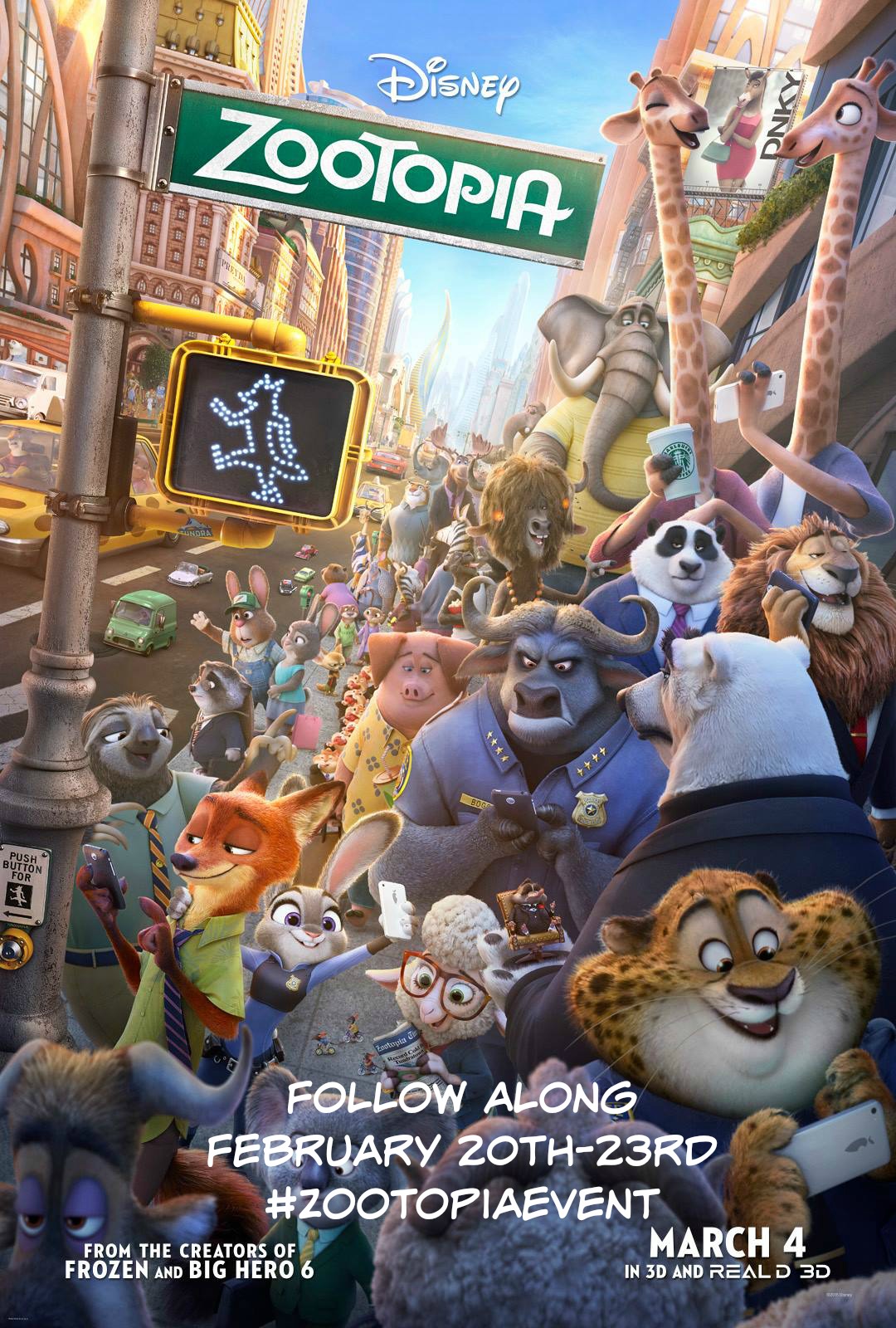 To read more about some of the activities we will be doing check out I'm Headed to the #ZootopiaEvent. Plus, I don't want you to miss anything so, make sure to follow along on Twitter and Instagram where I will be sharing some of the fun!
For now check out some of these hilarious movie clips!
Like ZOOTOPIA on Facebook: https://www.facebook.com/DisneyZootopia

Follow ZOOTOPIA on Twitter: https://twitter.com/DisneyZootopia

Follow Disney Animation on Instagram: https://instagram.com/disneyanimation/

Visit Disney Animation on Tumblr: http://disneyanimation.tumblr.com/

Visit the official ZOOTOPIA website here: http://movies.disney.com/zootopia

Now, don't forget ZOOTOPIA opens in theatres everywhere on March 4th!
Will you be following along next weekend for the #ZootopiaEvent?