I'm so excited that Marvel Universe Live! is coming so close to home! My husband and I are big Marvel fans and this show looks absolutely filled with lots of action and stunts! Now… if Captain America and Wolverine look anything like Chris Evans or Hugh Jackman I think my hubby might be in trouble! Just kidding, just kidding! Well… sorta kidding 😉 Check out all the details below!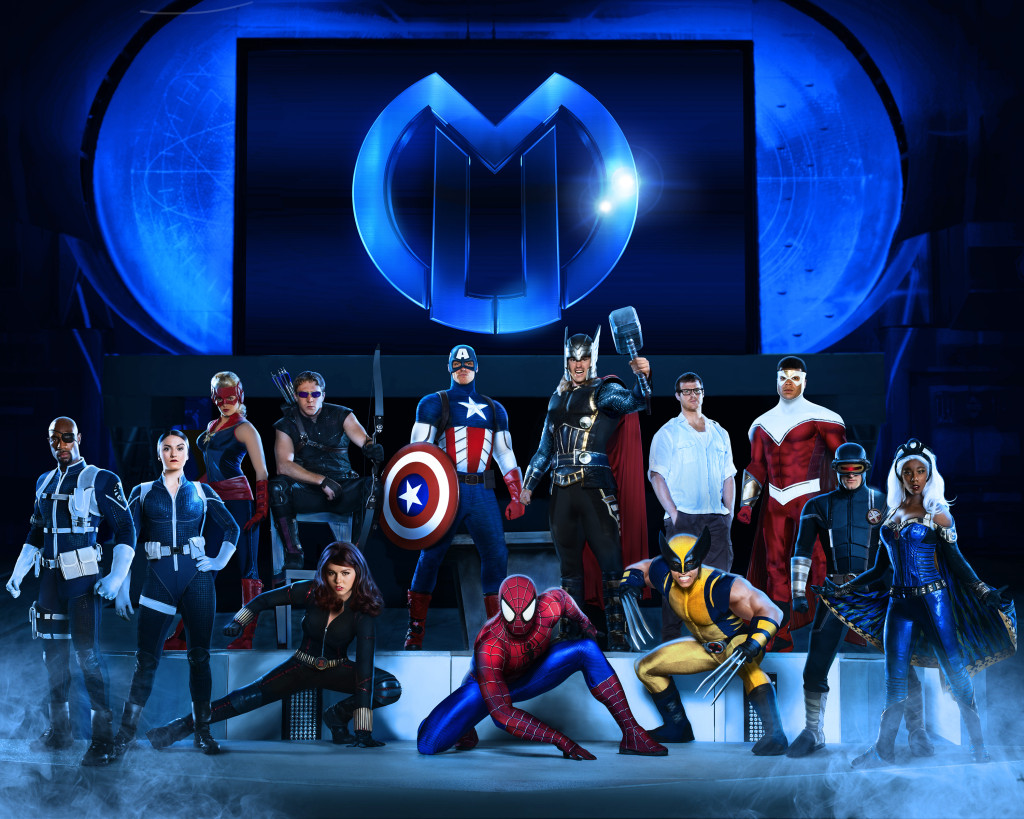 Marvel fans, assemble! Marvel Universe LIVE! is taking the live entertainment experience to a whole new level, with a mind-blowing show unlike anything you've seen before. Watch your favorite Marvel Super Heroes including Spider-Man and The Avengers (Iron Man, Black Widow, Hulk and more) and threatening villains come to life in an action-packed arena extravaganza.
Produced by Feld Entertainment, Marvel Universe LIVE! is performing at the Amway Center in Orlando December 5-7 for seven performances.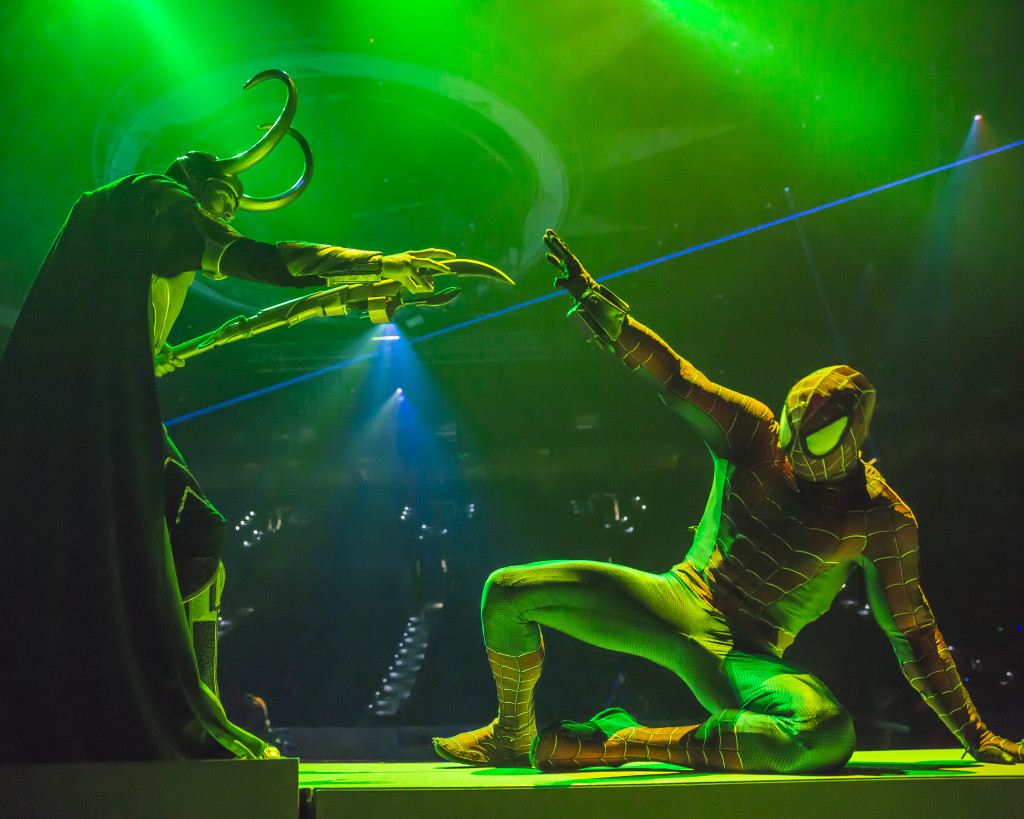 Marvel Universe LIVE! will captivate audiences with an authentic and original story that brings more than 25 Marvel icons together on one epic quest. The Cosmic Cube, the source of ultimate power and one of the most feared and coveted treasures in the Marvel Universe, has been shattered into pieces by the Mighty Thor in order to prevent it from falling into the wrong hands. With the pieces scattered across the globe, Thor's villainous brother Loki devises a scheme to clone its powers, inciting a threat that could not only decimate Earth but also obliterate the Universe.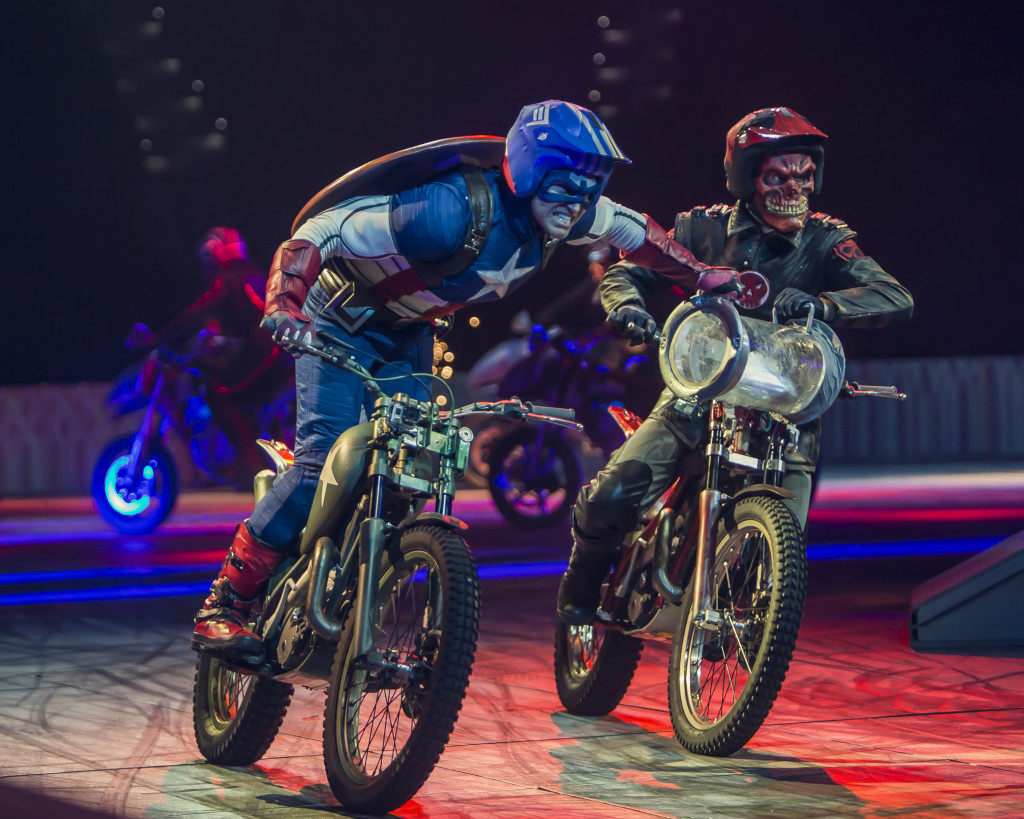 You'll definitely feel the energy with cutting-edge special effects, pyrotechnics, aerial stunts, martial arts, motorcycles and more. It's being hailed as the most technically advanced live show ever. Join Marvel fans of all ages for this once-in-a-lifetime, monumental performance. The fate of the universe depends on it!
Where: Amway Center, 400 West Church Street – Suite 200, Orlando, Florida 32801
Show Times:
Friday, Dec. 5 at 7:30 p.m.
Saturday, Dec. 6 at 11:00 a.m., 3:00 p.m. and 7:00 p.m.
Sunday, Dec. 7 at 11:00 a.m., 3:00 p.m. and 7:00 p.m.
Are you ready to purchase your Marvel Universe LIVE! Coming to the Orlando Tickets? Well, I have a Coupon Code to help you save some money! Use code "SAVE25" to save 25% on your tickets to the show! Valid on all price levels and all performances. Not valid on previously purchased tickets. No double discounts. Not valid day of show. Additional fees may apply. You're welcome 😉
Tickets: $40, $60 & $120.
*Ticket pricing is subject to change based on market demand.
Buy tickets at amwaycenter.com, Chase Box Office at Amway Center, Ticketmaster retail locations, charge-by-phone at 800.745.3000 or at Ticketmaster.com. All dates, act(s) and ticket prices are subject to change without notice. All tickets are subject to applicable taxes, service, handling and facility fee charges.

To discover more about Marvel Universe LIVE!, go to www.marveluniverselive.com, or visit us on Facebook, Twitter @MarvelOnTour or @JulietteFeld (show's producer), YouTube, Instagram and Google+.
Will I see you at the Marvel Universe Live! at the Amway Center?