This is a sponsored conversation written by me on behalf of Green Works . The opinions and text are all mine. #naturalpotential
My daughters are all into science experiments and were beyond excited when they received a StemBox Powered by Green Works! Especially as a homeschooling family, I love allowing my girls to help me when creating our science lessons, but when they saw this Lemon Battery StemBox For Girls they couldn't wait to get started!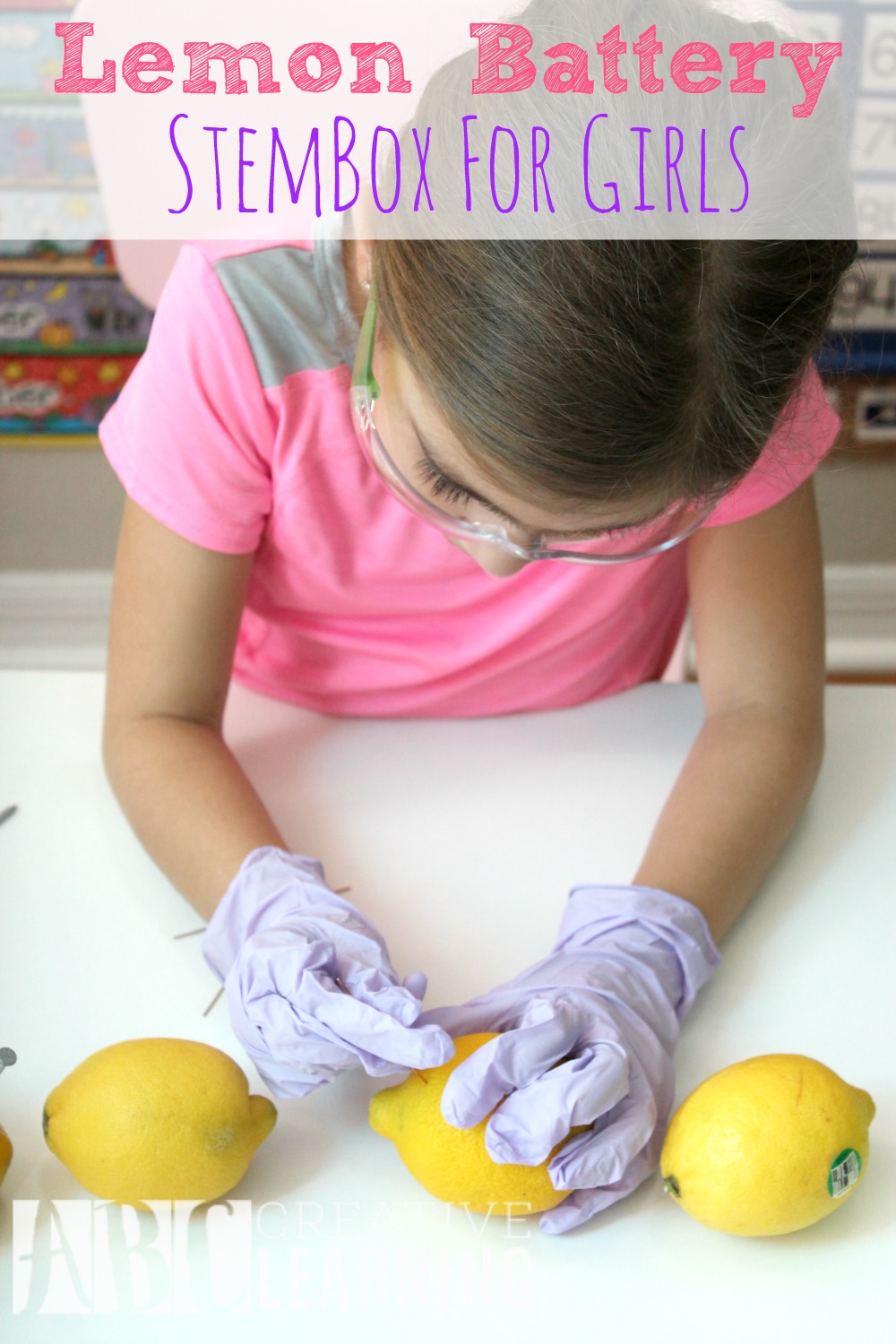 Lemon Battery StemBox For Girls
The StemBox powered by Green Works really brought everything we needed to have a fun and learning science lesson for my girls. All we need to add were a few lemons, which we already had at home! They really make it easy to bring science straight to your door and allow the girls in your life to discover unique ways to inspire their creativity.
StemBox is a monthly subscription service aimed at young girls, providing different hands on science experiments and concepts each month to explore STEM (Science, technology, engineering, and math.) Each box will contain all the necessary components to complete a STEM experiment at home with your daughters.
Stem Boxes are designed to be fun and engaging for girls ages 7 to 13.
Subscription cost are as follow:
Month to month = $36
3 month pre-pay = $28
6 month pre-pay = $170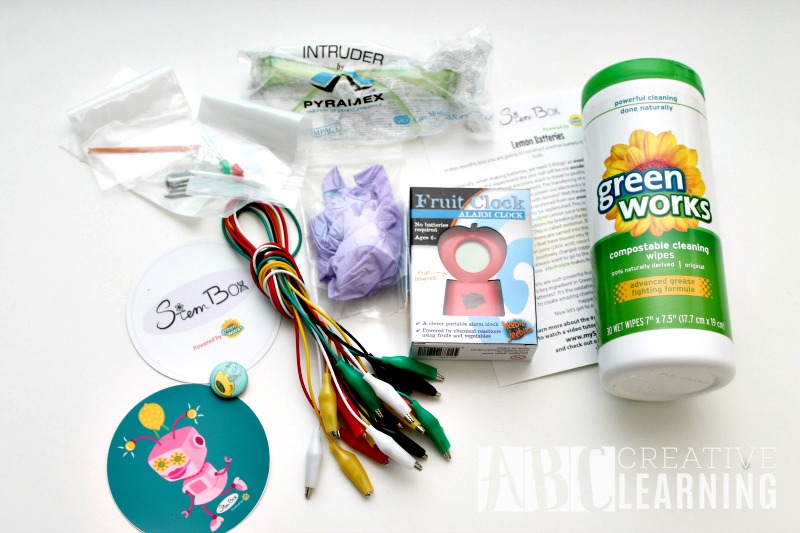 My girls really felt like real scientists when they saw all the amazing materials in their box! Our StemBox this month was about creating a lemon powered battery! Which we will then power a small lightbulb.
My girls couldn't believe that a using these lemons we could actually light up a small lightbulb so it was so much fun seeing their faces when we actually did!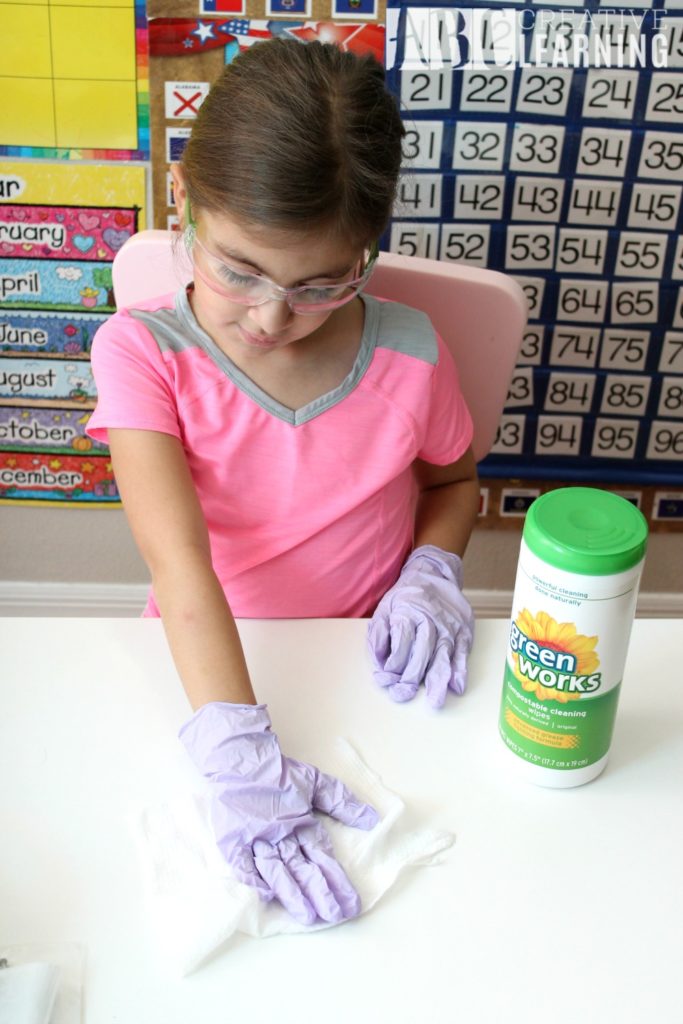 Before getting started we have to make sure to remember safety first and of course cleaning our work place with Green Works wipes! My girls love helping me when it comes to cleaning and they know exactly what to grab when we do!
This mama loves anything that is a powerful cleaner, but derived from naturally sourced ingredients! Plus, when I hear that Green Works also is the first official sponsor of StemBox helping the next generation of female scientists unleash their power and discover their natural potential, then you can count me in!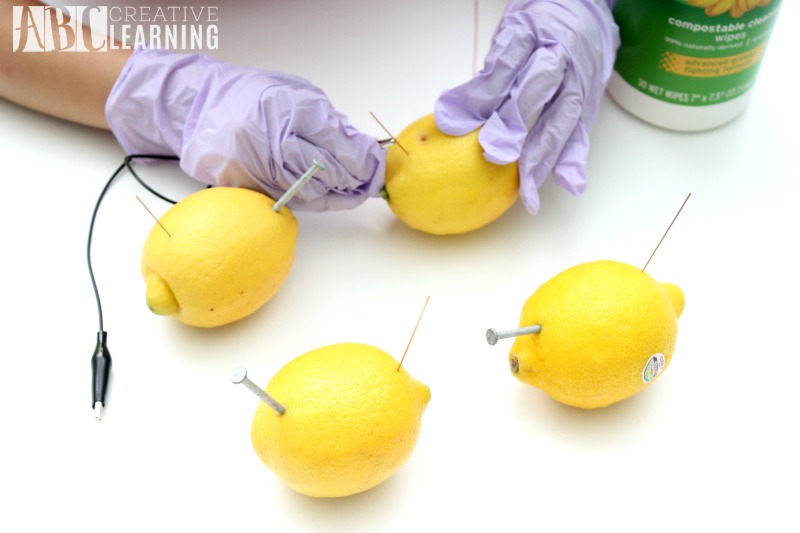 Once we double checked that we had everything we needed to begin our experiment, my daughters and their cousin began creating their lemon batteries.
I loved that my girls and my little niece are able to experiment and learn hands on with StemBox! It definitely makes our homeschooling lessons that much more fun!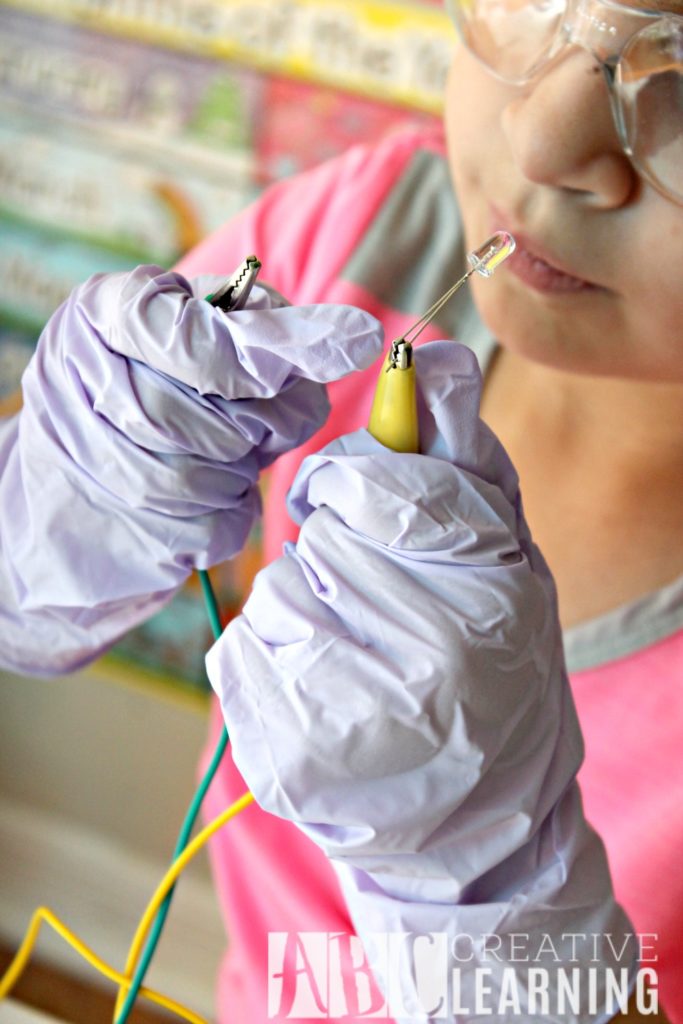 Together they worked to make sure that every lemon had a zinc nail and copper wire properly placed. Once they finished they were ready to begin connecting their alligator clips to create the connection between lemons. Using them as batteries to light up an LED light.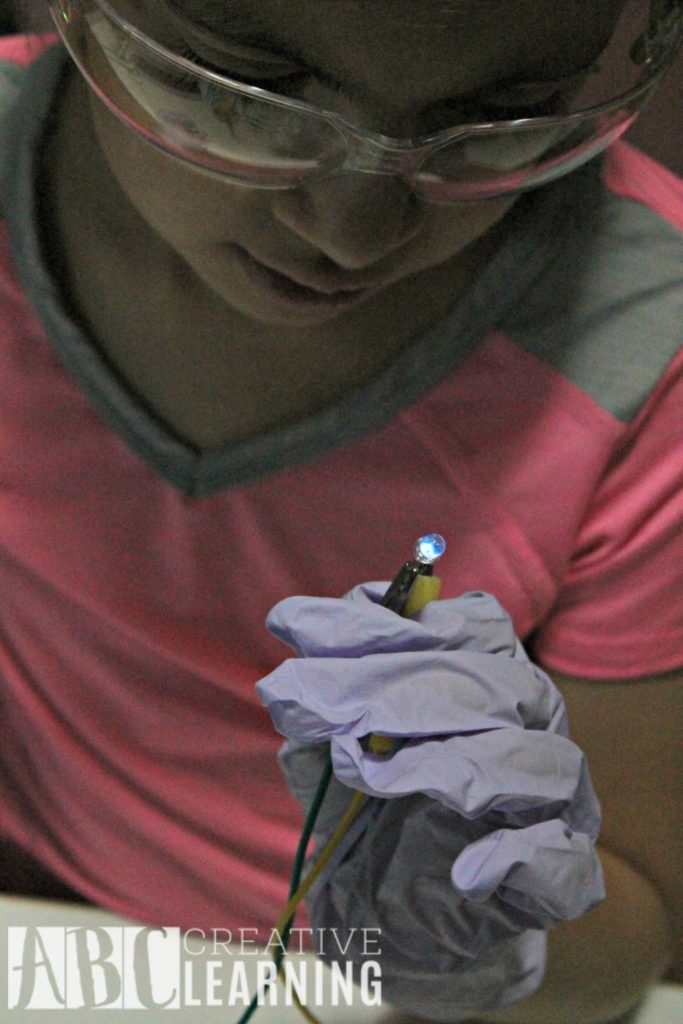 As you can see, once they connected everything their little LED light bulb turned on. They really thought this was the coolest things ever! Using a fruit to power electricity? Amazing the things we can learn hands on!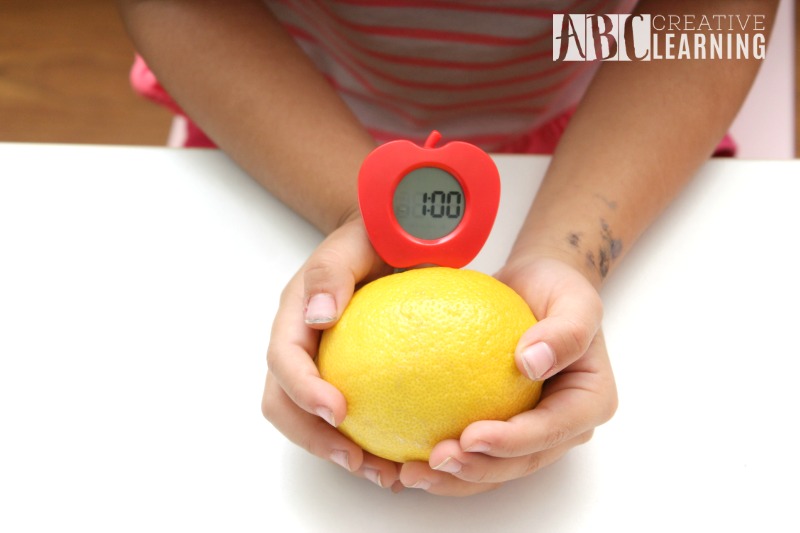 We also turned on a clock by just inserting it to a lemon as well! I'm going to have to use this during our homeschooling now, because it really got my girls attention.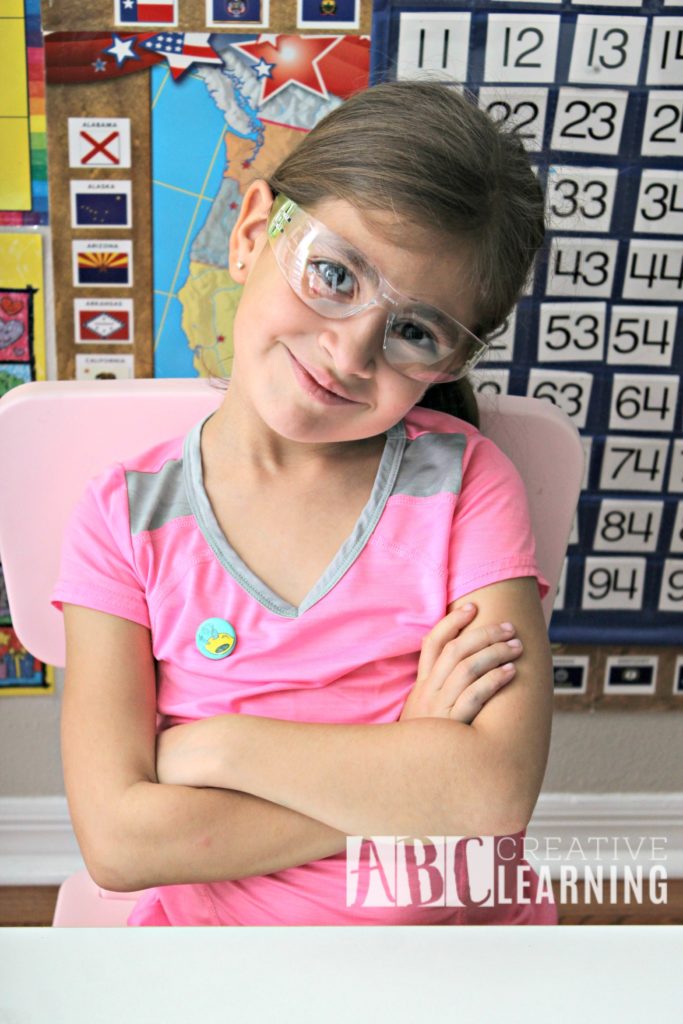 My oldest daughter who loves science was so proud of herself for completely the StemBox! She asked me to put on her pin and take a pictures! This is the kind of love I want her to have for education and science all her life!
I love homeschooling, but I love it when companies like Green Works help provide amazing resources like StemBox for girls! They are part of our future and being able to show them that they can be anything, even scientists can make a world of difference!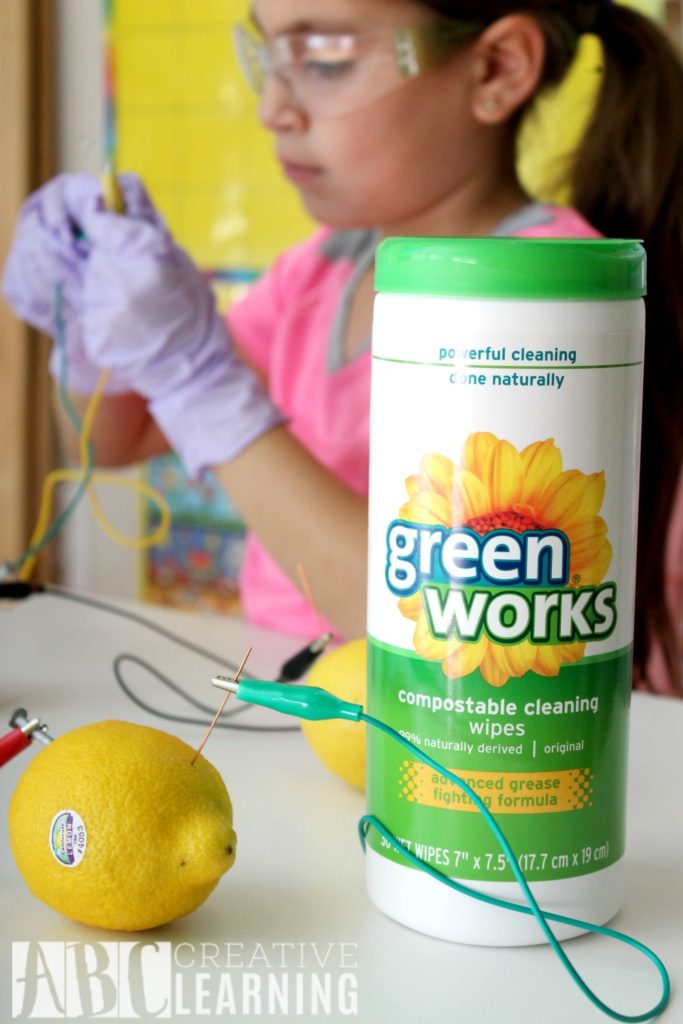 As a continuing supporter of girls in STEM, Green Works knows great things happen when women get involved in science. Years ago, a dedicated, female scientist Maria Ochomogo led the team that created the laundry and household cleaners that make-up today's Green Works line.
A portion of proceeds from each March Green Works StemBox subscription will be donated to AAUW, The American Association of University Women, to continue their work of empowering women and girls through advocacy, education, philanthropy and research.
For more information on Green works and its continued support of Girls in STEM visit GreenWorksCleaners.com
I know my girls cannot wait for their next StemBox!
Do you have girls who love to do science experiments?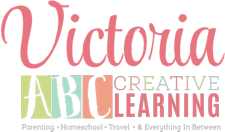 This is a sponsored conversation written by me on behalf of Green Works . The opinions and text are all mine.