This post is part of a sponsored campaign. I received compensation for my participation, but my review and opinions are my own.
As a former teacher and homeschooling mom I'm always looking for fun interactive ways to add to our daily lessons. Especially if it gives my girls a way to better their reading skills. That's when Learn with Homer comes in handy, especially when homeschooling one at a time. It's the perfect addition to our homeschooling lessons!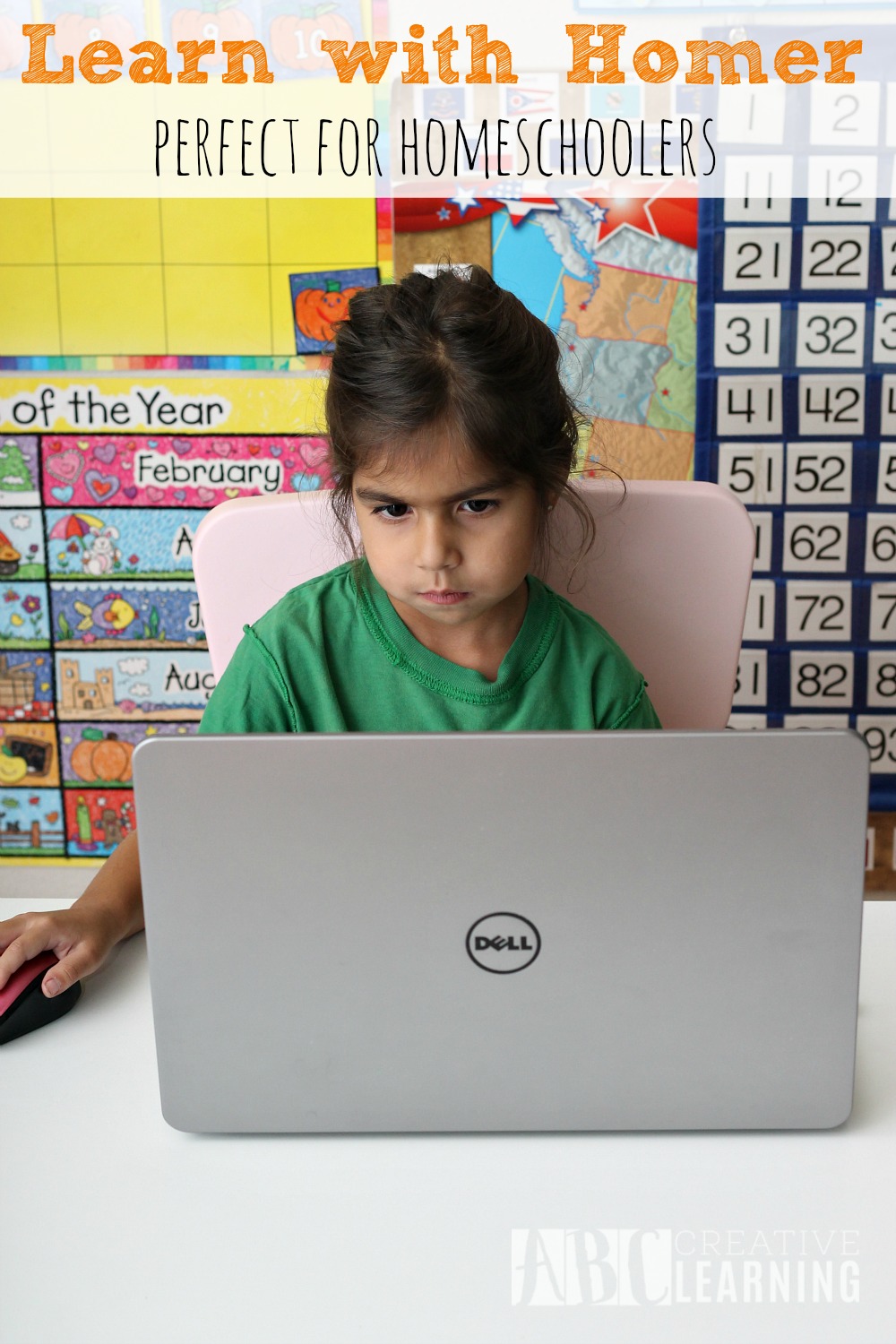 Learn with Homer
Learn with Homer is the first digital product that teaches children how to read without the need for an adult to assist them for ages 3 to 7, making it easier for families to help their kids get ahead and stay ahead. Which is why I really like it as part of our homeschooling lessons. While I'm doing school with my oldest, my youngest can sit next to me and work on her reading skills.
They also offer an exceptional array of content for children – more than 1,000 lessons and activities including stories, games, history, science, art and music. Each part of the learning program has a specific purpose and these activities reinforce the lessons with real world context.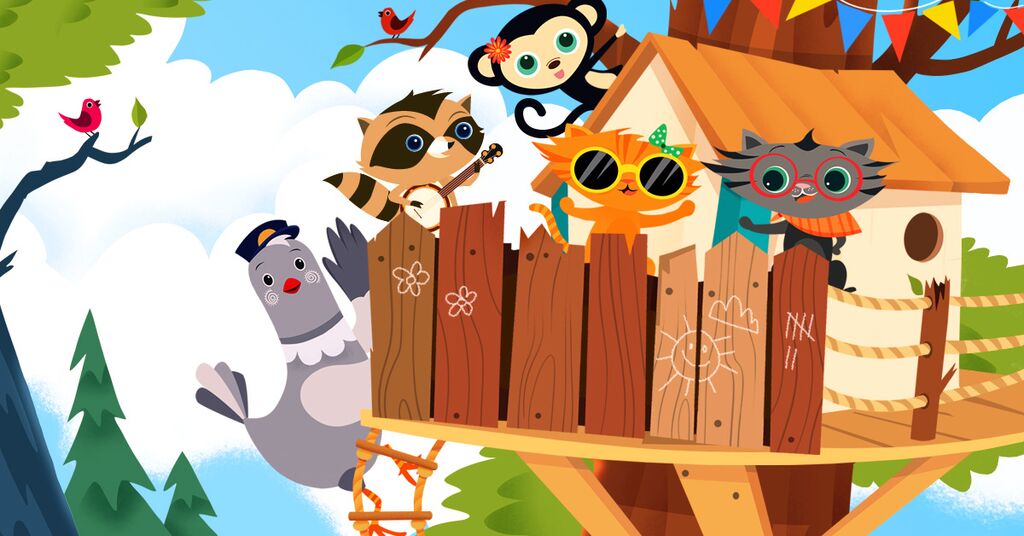 Both of my girls absolutely enjoyed Learning with Homer. My youngest loved all the bright colors and the songs. She was able to jump from one thing to another without difficulty and loved the fact that she could color pages after she read stories. Which are her favorite two things to do! Read and color! Being able to have her sit down with some great Fables and allow it to read to her was fantastic.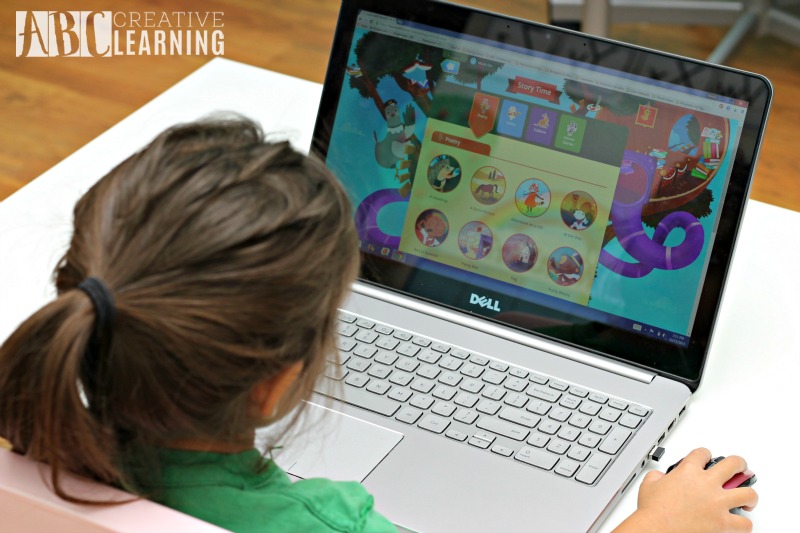 My oldest daughter really enjoyed being able to finish her homeschooling lessons and then use Learn with Homer as a review, but her favorite thing would have to be being able to use the program on our iPad. She loves being able to lay on her bed and read books.
Sometimes getting my daughter to sit down with a book to do her phonics can become a bit difficult, but with Learn with Homer she is more than happy to sit down and read a story to me.
She was really into all the Fables in the program because we did a two week lesson on them and she knew a lot of them, but she was so excited to listen to new ones and be able to print out coloring pages that went with the story.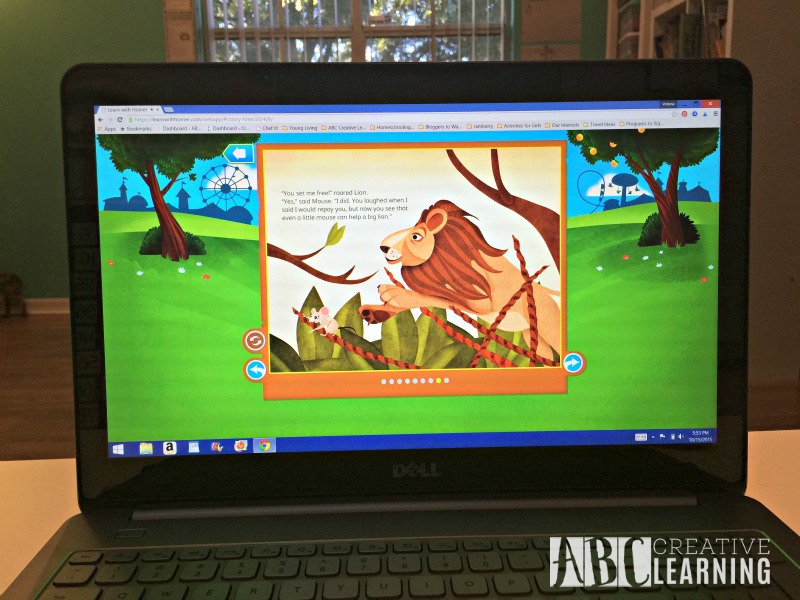 As a parent I love that I can walk away and I trust that my girls are actually learning while playing and reading stories. It even includes a great progress chart, allowing parents to follow along on what their children are doing and how they are doing on certain skills. My favorite feature would have to be being able to listen to my oldest daughter reading the book! I can assign her a book to read and it will record her reading the book!
We can't wait for the New Brain Games and Back to School features to be opened up! My girls love creating their own world and pictures and I know that they will love these new features!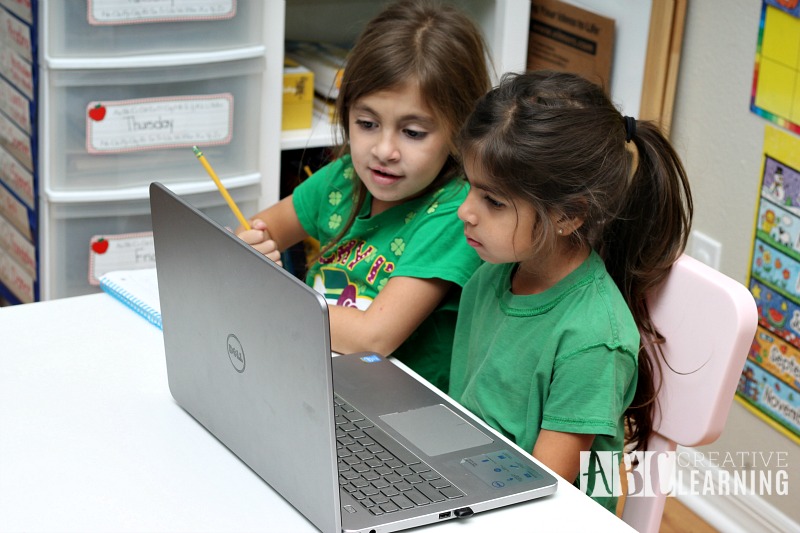 Make sure to follow Learn with Homer on their social media channels to keep up to date with all the latest news!
– Facebook: https://www.facebook.com/learnwithhomer
– Twitter: https://twitter.com/LearnWithHomer
– Pinterest: https://www.pinterest.com/LearnWithHomer/
– YouTube: https://www.youtube.com/user/learnwithhomer
Learn with Homer is available for free 30-day trial from learnwithhomer.com or on the App Store on iPad. Unlimited access to the entire curriculum is available for $7.95 per month or $79.95 for a full year's membership. Plus, by using this link you will receive 50% off Discount! Make sure to take advantage of this amazing deal!
After taking a look at Learn with Homer, which is your favorite feature?