This post was sponsored by the PLAY-DOH brand from HASBRO as part of an Influencer Activation for Influence Central. I received complimentary products to facilitate my review
Do you remember as a child playing with PLAY-DOH and the excitement you felt when you popped off the colored lid? The first thing I remember was the smell, the PLAY-DOH smell I call it! It brings back memories as a child and it's amazing watching my children play with the same brand that I did so many years again! I love that my girls are creating Lasting Imagination and Storytelling with PLAY-DOH, just like I once did.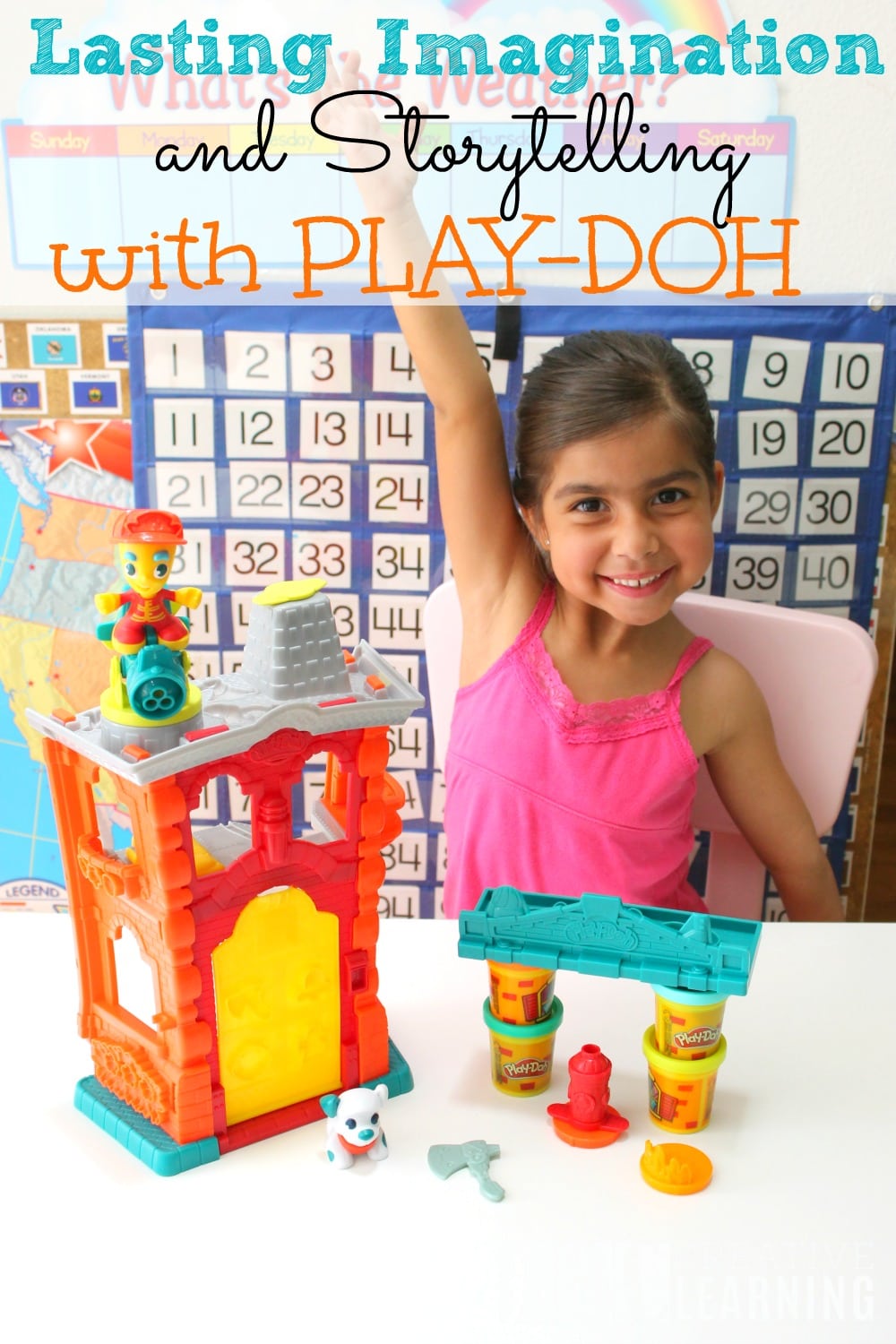 Lasting Imagination and Storytelling with Play-Doh
One of the things that I did notice while taking pictures of my daughter playing with all the wonderful new PLAY-DOH world and characters was how happy she was! All the smiles and wow's were hers alone, because this is really how much she loves PLAY-DOH and how it allows her to be so creative!
As a homeschooling parent the PLAY-DOH brand was very important in our preschool years, but will still be during our Pre-K and elementary years as well. You can really use them for so many lessons such as fine motor skills, counting, letters, building story lines from books, and so much more!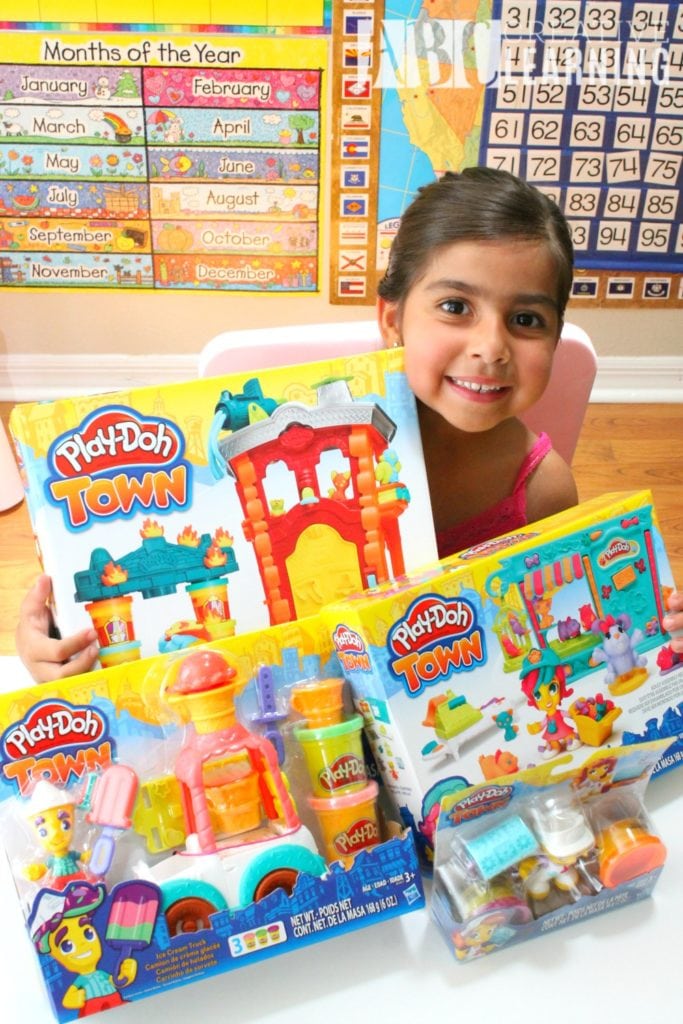 My youngest daughter was so excited to check out the new PLAY-DOH Town collection, just in time for PLAY-DOH's 60th Birthday celebration! What better way to celebrate imagination, than with an entire collection of PLAY-DOH characters that allow children to create their own town!
PLAY-DOH's 60th birthday celebration will culminate on World PLAY-DOH Day on September 16th, which is the perfect day to pick up a playset of their new PLAY-DOH Town!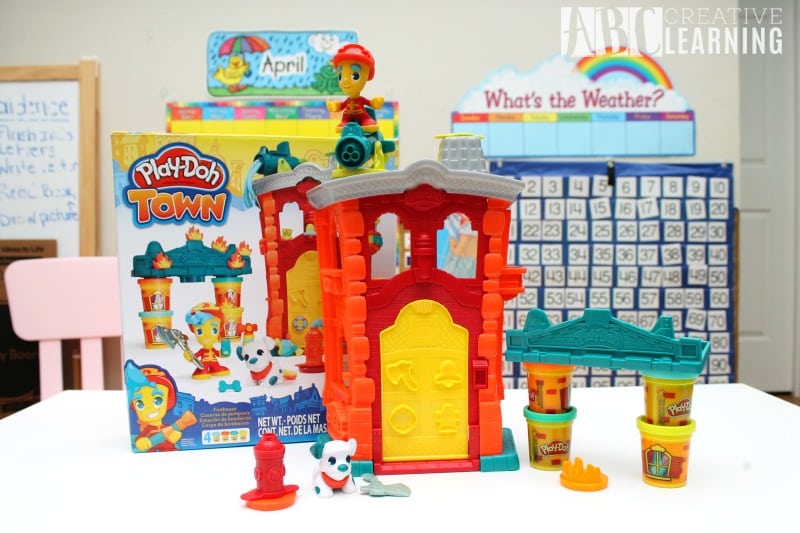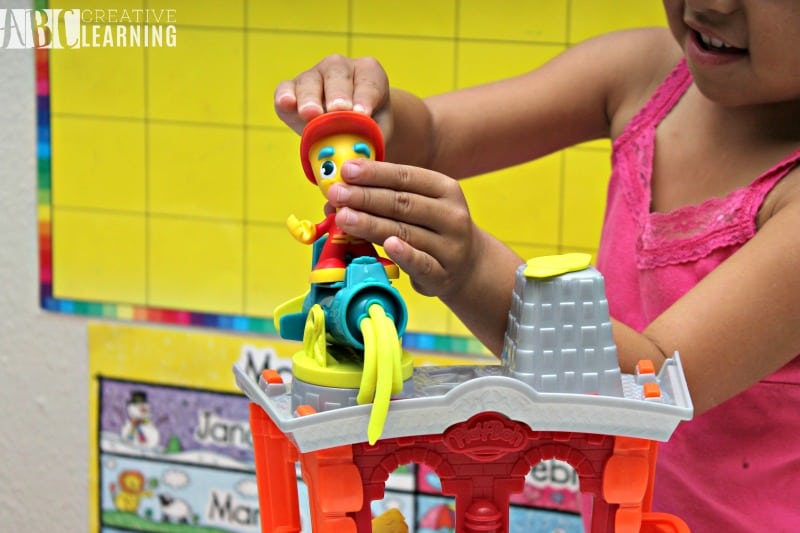 PLAY-DOH Town Firehouse playset is perfect for kids to explore their imagination as a fire rescuer! Along, with a sidekick and an elaborate firehouse. From squirting PLAY-DOH "water" from the top of the firehouse to stamping a fire hydrant and ax this playset really brings everything a child needs to pretend to be a firefighter. Plus, the firehouse serves as a two sided building where you can open the door and more explorations await inside!
The set includes firehouse, firefighter, firedog, accessories and four cans of PLAY-DOH compound.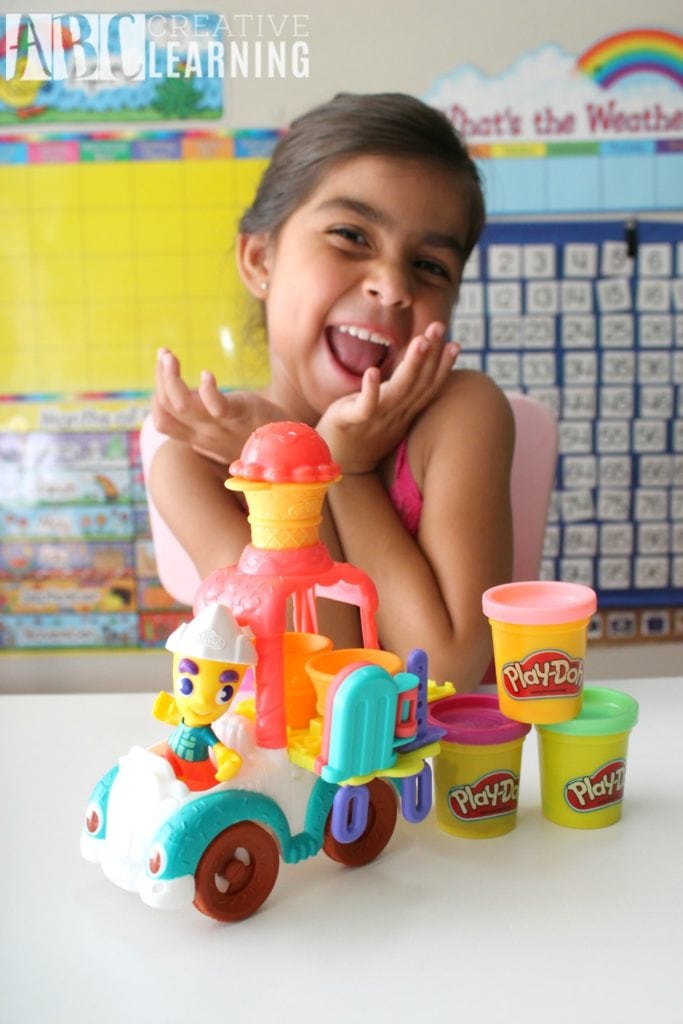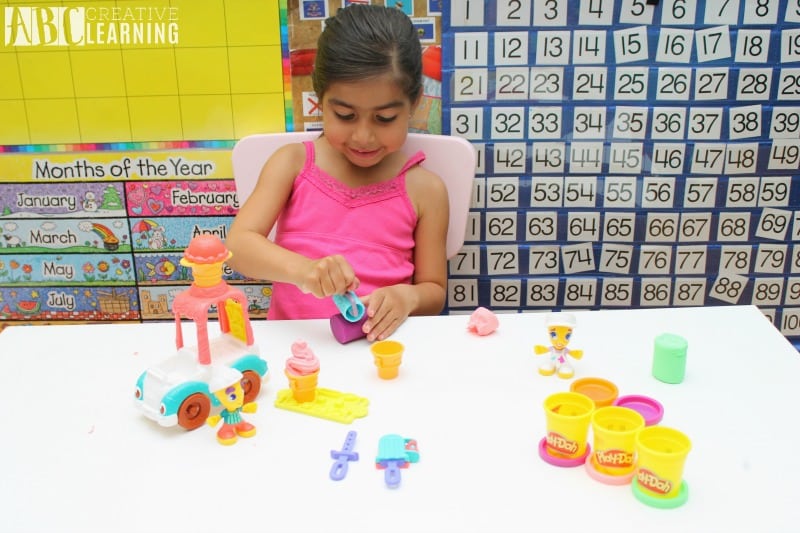 The PLAY-DOH Ice Cream Truck playset was my daughters absolute favorite of all the sets! Mainly because she is an ice cream fanatic and this allowed her to create any flavor she wanted!
The Ice Cream Truck playset allows children to create their own ice cream and frozen treat flavors, while pretending that they are driving around as the ice cream boy or girl in their moving truck.
The set includes ice cream truck, characters, accessories to create ice cream serve, popsicles, and and three cans of PLAY-DOH compound.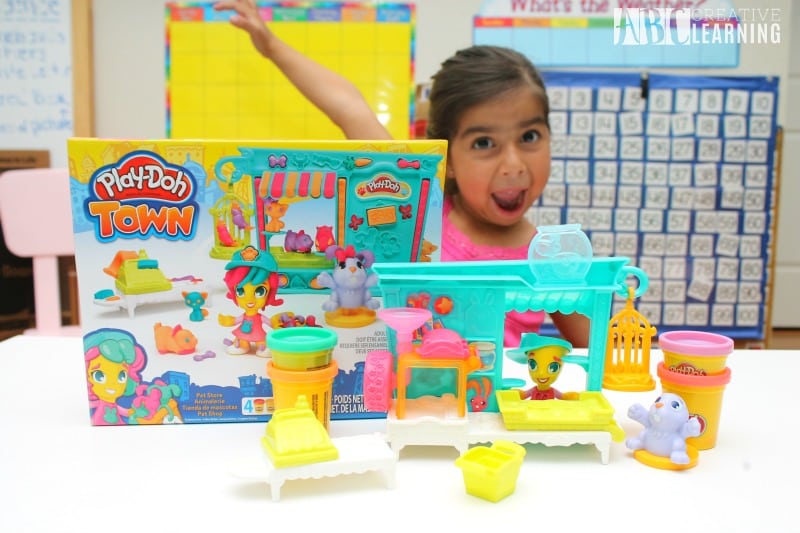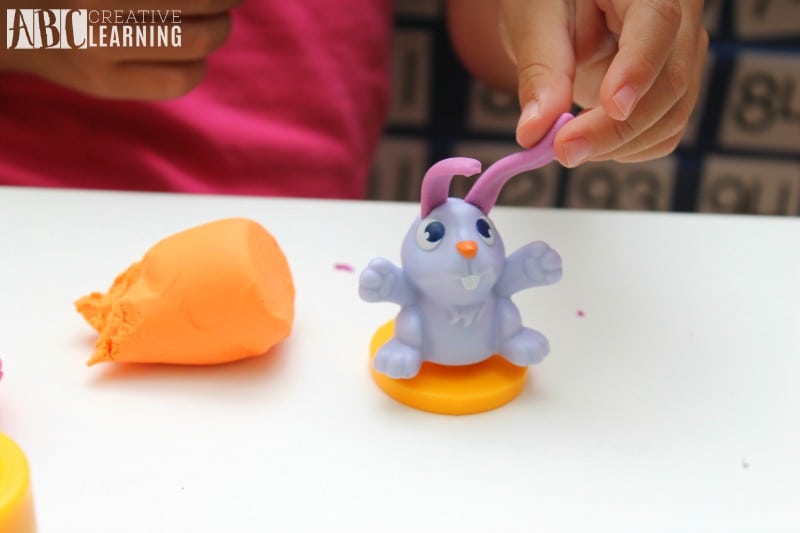 Another fun set was the PLAY-DOH Town Pet Store, where you can create your own animals and treats! Kids can add a fun do to the store owner and create their own animals any color they want! The imagination and storytelling with this set is never ending!
Set includes store owner figure, bunny figure, accessories, and three cans of PLAY-DOH compound.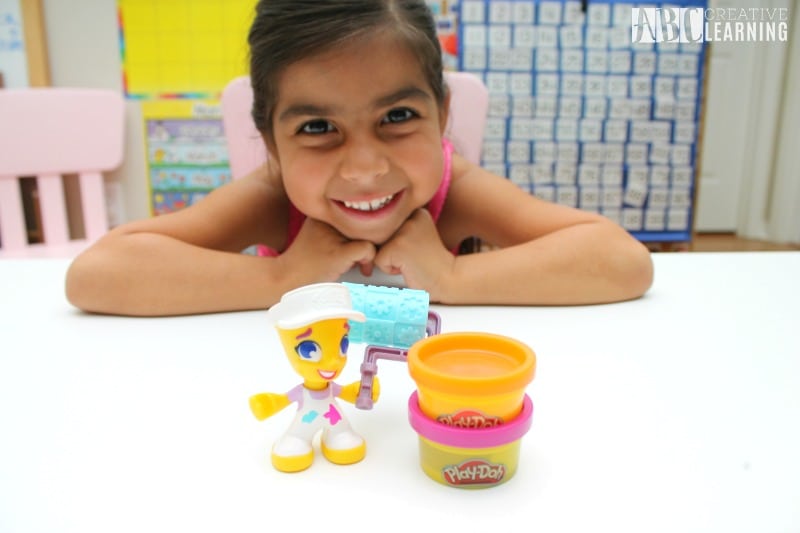 Make sure to also check out some of their mini PLAY-DOH sets like the one above! A painter character which brings a fun print roller and two bright PLAY-DOH compounds.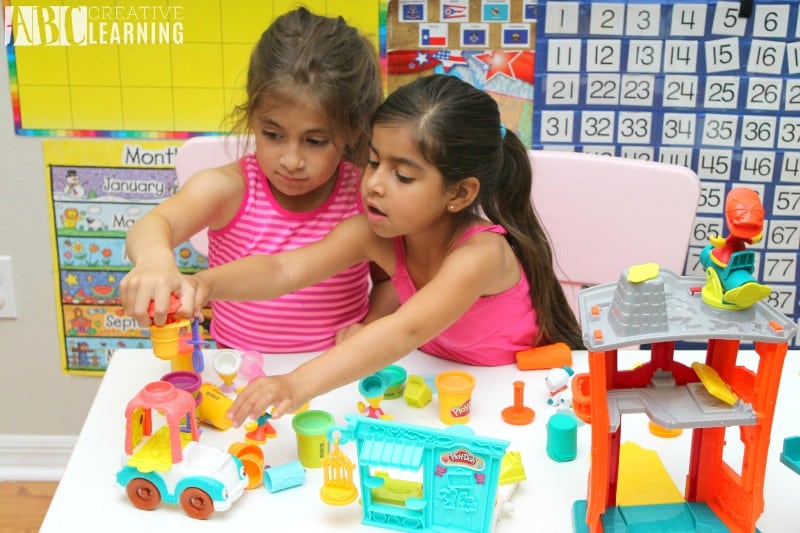 Even big sister had to come over and check out all the new playsets from PLAY-DOH! They kept telling me how soft it was and how much fun they were having!
I can't wait to incorporate these sets into our community workers lesson plan this upcoming school year! I think they will have tons of fun creating and playing out each character.
Check out this fun video of my daughter creating her own town!
To learn more about PLAY-DOH Town sets make sure to visit the HASBRO PLAY-DOH website!
Have you checked out the new PLAY-DOH Town Playsets yet?