This post contains affiliate links. .
One of the questions that I've been getting lately from readers, family, and friends is How To Start A Blog. I honestly never even thought about writing a post about blogging, until recently. Many of us start knowing absolutely nothing about blogging. I know I did! I had no clue what SEO or Host even meant (don't worry I'll tell you soon), but now it's second nature to me. It's what I do on a daily basis and it's what I personally consider my third baby.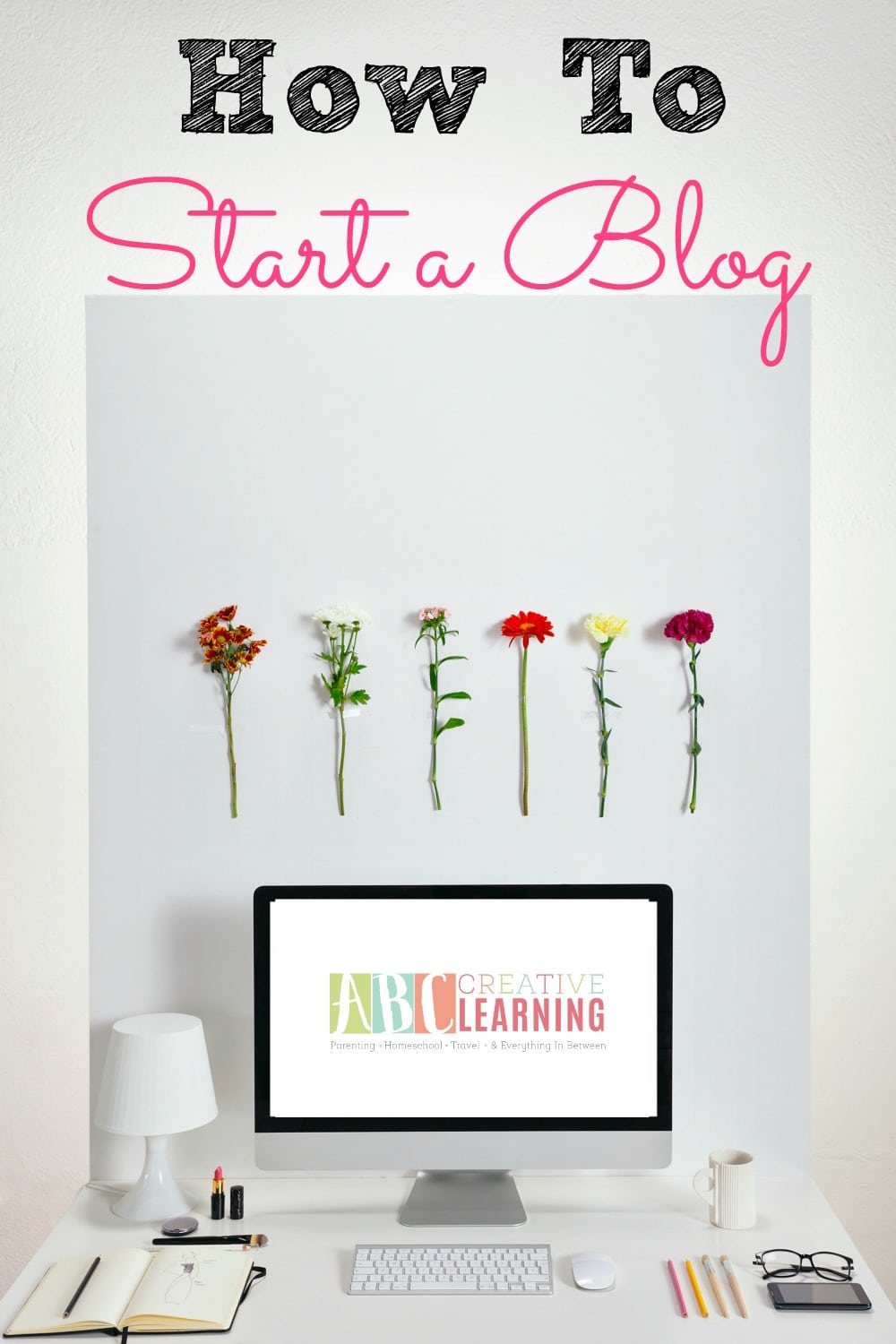 How To Start A Blog
Blogging has opened so many amazing doors for me and brought some amazing perks for my family, monetary being one of them. Last year I made just as much as I made my first year teaching, all from being at home with my girls while homeschooling! My husband couldn't believe it! There is just so much potential in blogging!
Oh, and the people you meet are just absolutely amazing. Plus, they get you, they really get you! Some of my closest friends are bloggers.
So, if you have been thinking about starting a blog, but don't know where to start or even where to go for information, this is for you. No more putting it off or making excuses! It doesn't take much time or money to start a blog. Don't let the little things get in the way of you beginning your journey, fulfilling your dreams, or starting your blog!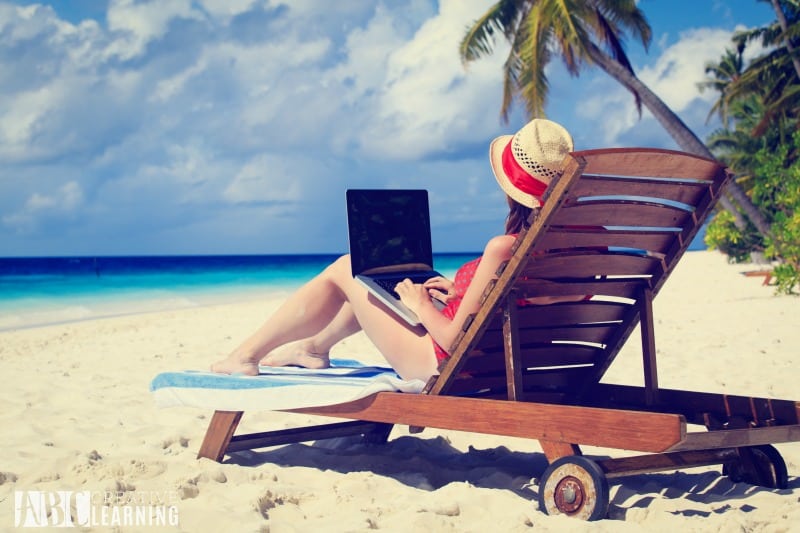 So Lets Get Started
First, you want to make sure that you are self hosting your blog! Why? Because you want to make sure you have control of everything that goes on your blog. After you put your hard work and sweat into starting your blog, you don't want someone else dictating what you can and cannot do. Especially when it comes to monetizing your blog like advertising and so forth!
A Name Is Everything
Okay, maybe not everything but it's pretty important and it's definitely step one when starting a blog. Think about what you will be writing about, what type of readers will be visiting your blog, and what are the things you are most passionate about. Now, come up with a name that is unique, stands out, and if I can give you an advice it would be a name the is not long. I know… I know…. but ABC Creative Learning is just apart of me now, but believe me, when I'm ready to change my name it definitely will be shorter!
Lets Get You Online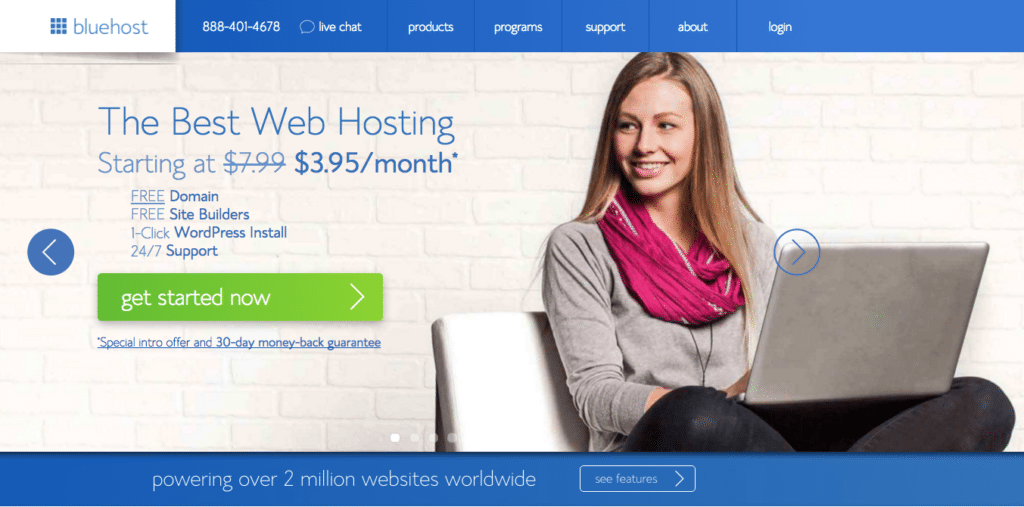 After you have picked out a name for your blog you want to head on over to BlueHost. Why BlueHost? Well, honestly because it's the simplest and cheapest way for you to start without having to spend too much money and time while starting your blog. Plus, remember where I mentioned above that you wanted a self hosted WordPress blog? Well, they will provide all of that, plus a free domain name (the name of your blog) when you sign up.
Start here to head on over to BlueHost, then come back and follow my step by step tutorial to help you sign up! If you have any questions during the process, please send me an email or even a post on Facebook! That' why I'm writing this post, I want to be able to help you out!
Purchasing Your Domain Name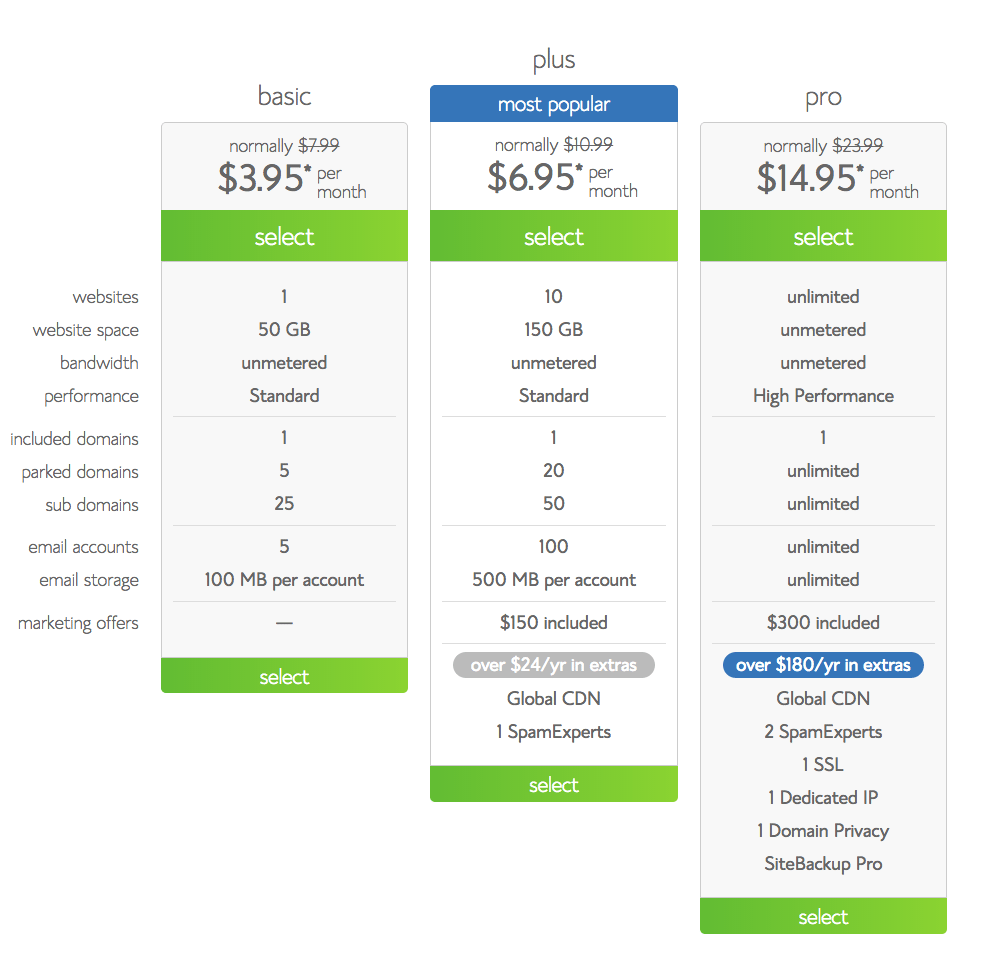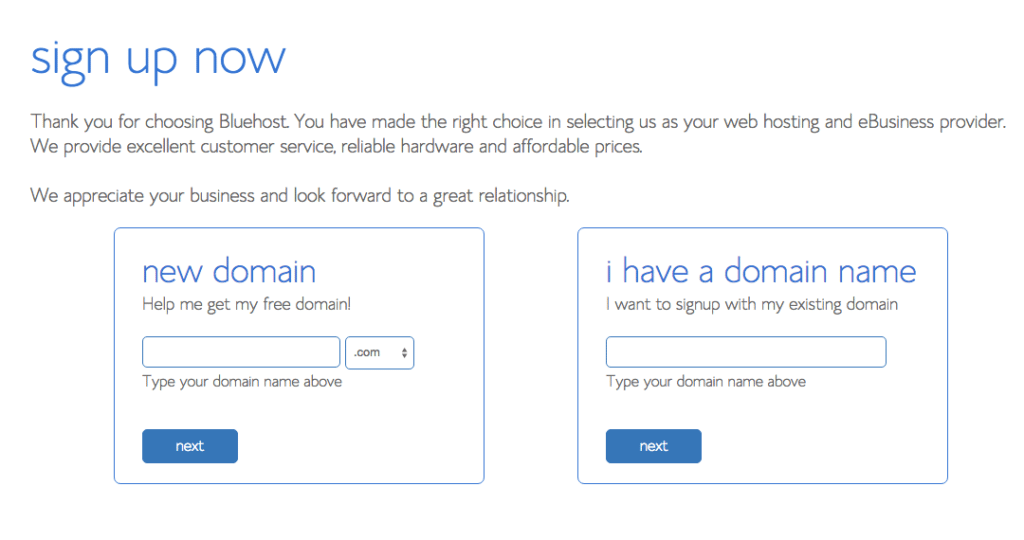 First lets choose a package. Because you are just starting out and still learning, I think all you really need is the basic package.
Now, you are ready to choose your domain name. A domain name is basically the name of your blog. My domain name is abccreativelearning.com, so on this page you will click on new domain and enter the amazing name you came up with and hit next.
Once you hit next it's going to run through it's data base to make sure that the name is not already owned by someone else.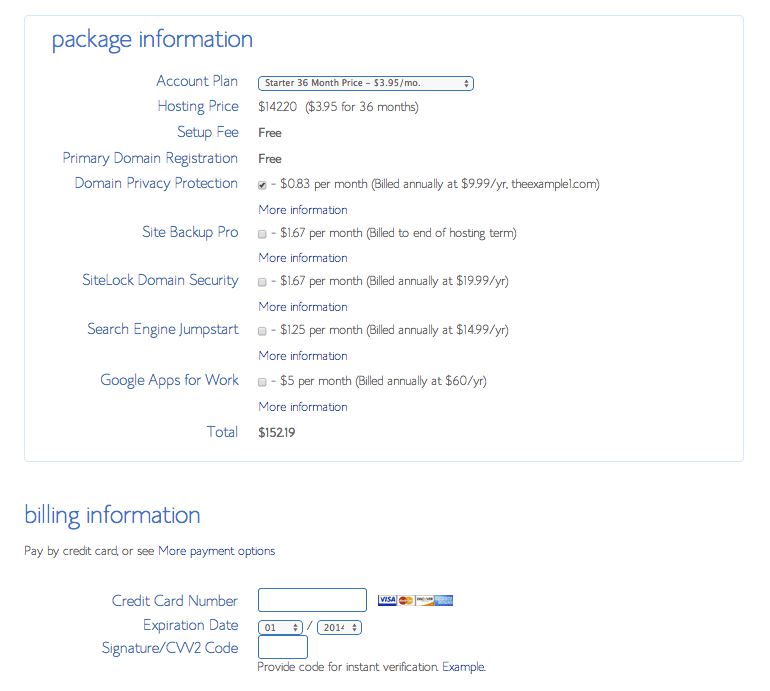 Once you have all of your information filled in, you will need to choose how you want to go about your package with BlueHost. Personally, I like paying for 36 months ahead of time because it gives me the best pricing and I don't have to worry about renewing for while. If you don't want to pay for 36 months ahead, then go ahead and do 12 months to just start out. You can always change it later on. Plus, with there Money Back Guarantee you are all covered! Another thing I have and highly recommend is getting the Domain Privacy Protection. This basically protects all of your personal information.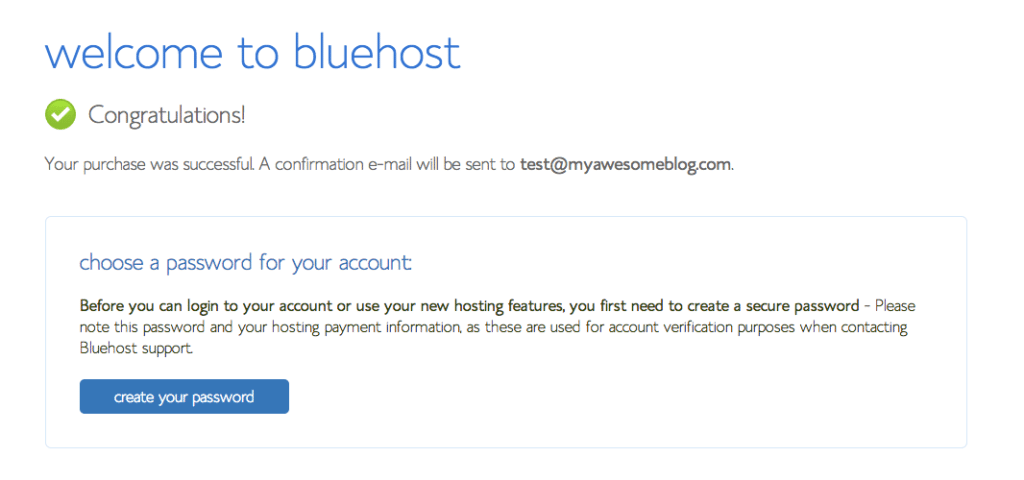 Congratulations!!! You are now ready to get your blog going! Once you received this message and you have chosen your password go ahead and log into hosting. Lets get your blog on WordPress so we can get you writing!
Setting Up WordPress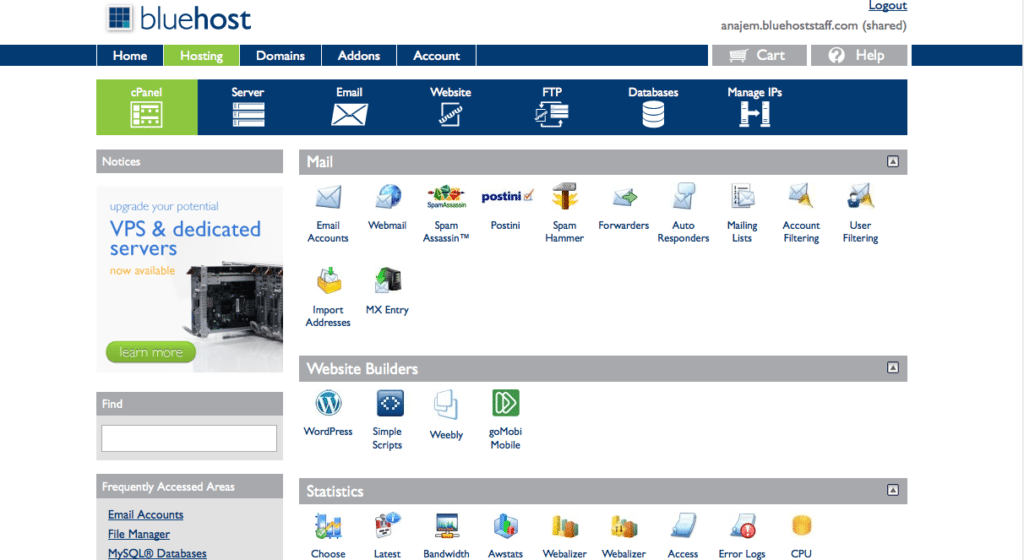 Once you log in you will get a welcome box asking you if you need help getting started or have someone basically do it for you. If you are following my steps just go ahead and click close.
Now it's time to set install WordPress. On the bottom under Website Builders you will see a "W" with WordPress underneath. Click on that.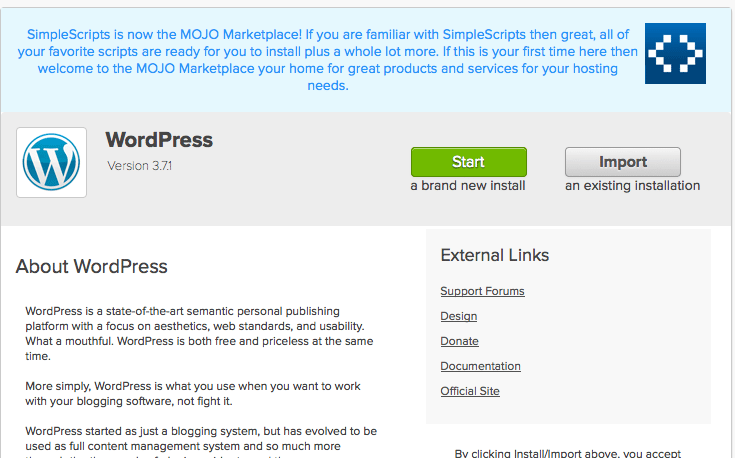 Go ahead and press start to being downloading WordPress.

Now just click the arrow down and choose your domain name. Then click on Advanced Options and Agree to Terms. This is also where you will choose a username and password for logging into your host WordPress.
*Tip: Do not choose your blog name or Admin as your username. You have no idea how many of those I get a day of someone trying to hack into my site. Save your log in and password just in case you forget it later on.*
Click on "Automatically create a new database for this installation" and then install now.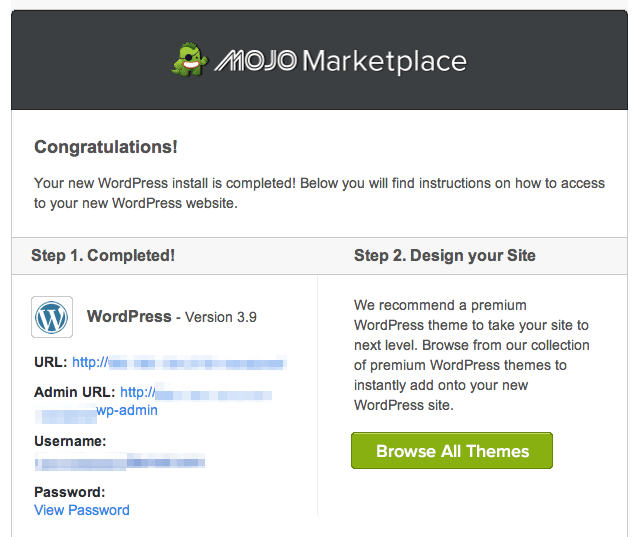 Head on over to your email and you should have received something from Mojo Marketplace, with all of your hosting information like blog name, username and your password.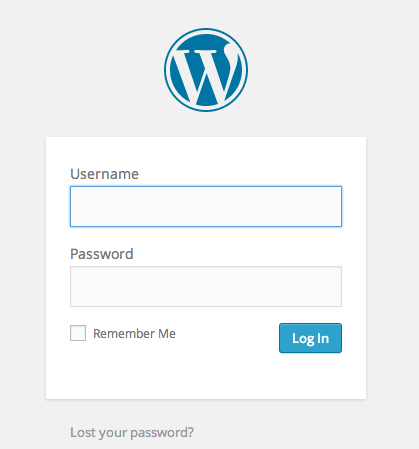 On this email click on the link where it says "Admin URL". This will take you straight to your log in page on WordPress. The first thing you should do is save this page into your favorites, so it's easy for you to find. Now go ahead and sign in using the username/password that you assigned. Remember it's in your email that Mojo sent you.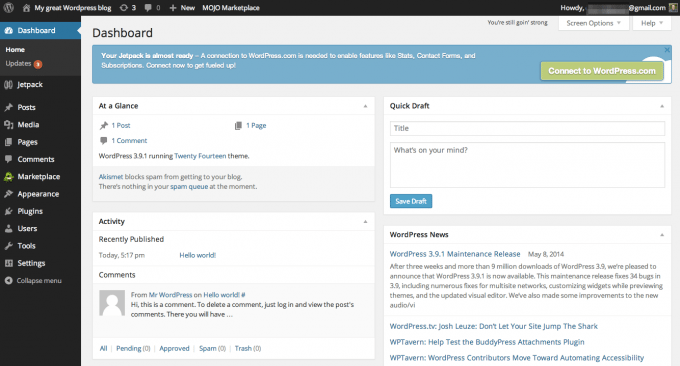 Tada! Welcome to your blogs WordPress dashboard! This is where all the writing magic happens! Don't be afraid to play around with your dashboard and check things out. To begin writing just click on post. Easy peasy!
First Impressions Are Everything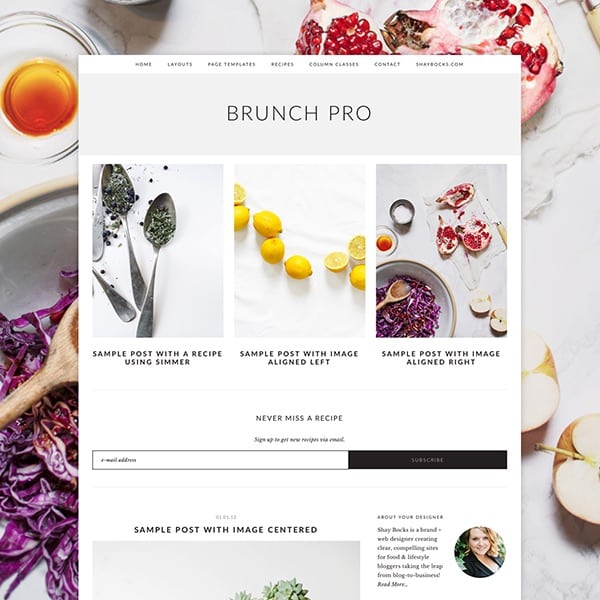 They say first impressions are everything and that's where your blog design comes in. I have purchased different themes many different ways, but I always make sure that I start with StudioPress Genesis Framework. Not only do they make sure that your blog has all the foundations needed like your SEO (search engine optimization), clean designs, but they all make sure that they have amazing customers service if you need help. They really provide all of the essential parts needed in a blog.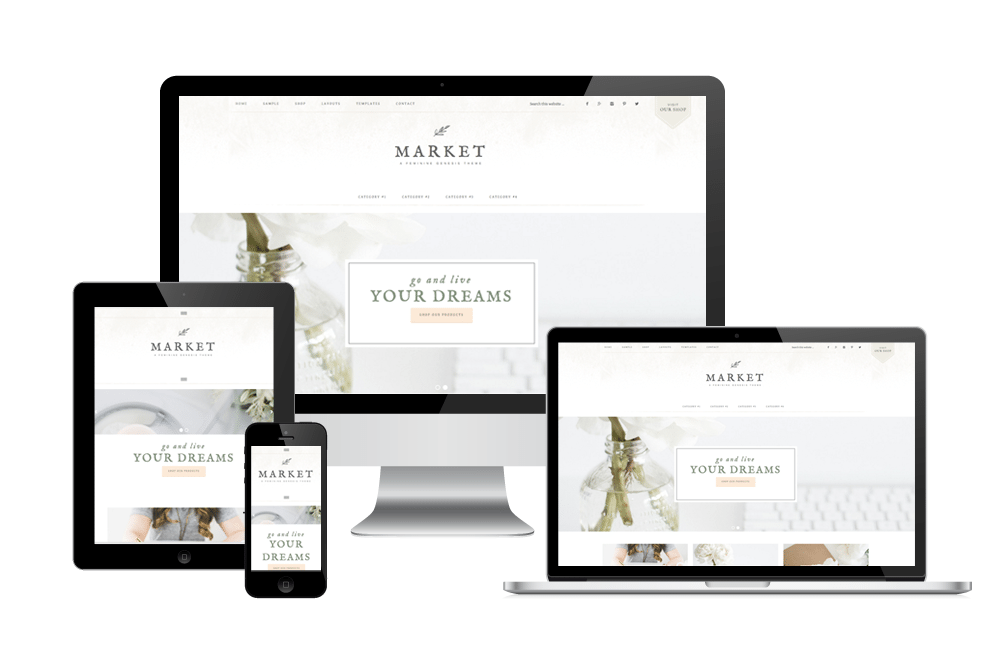 One of my favorite web designers that I have used for the blog before has been Lauren, from Restored 316. Here designs are feminine, pretty, and user friendly. I actually won a deigns package from her once year and fell in love with her work. Plus, if you head on over to her blog you can actually see a life demo of each blog design she offers.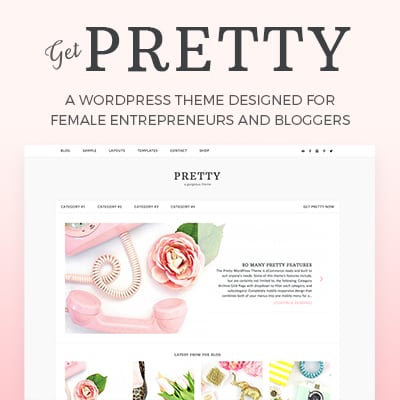 Another one of my favorite designers is Lindsey from Pretty Darn Cute Designs. When I first started blogging I used all of her designs and when I say all of them, I really mean it. Every time she created a new pretty design I just had to have it, but remember find a design that speaks to you and really shows off your blog.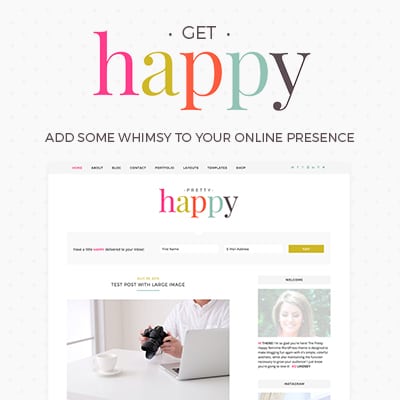 Lindsey's designs are super easy to customize, plus she and her team are amazing help when you need it!
Congratulations! I'm so exited for you and hope that you love blogging as much as I do! As I mentioned above if you have any questions just let me know!
Can't wait to read your blog! If you signed up and have created your blog go ahead and leave your link below! I would love to check it out!
Check out my tutorial on creating your own Business Cards using PicMonkey!
Have you always dreamed of starting your own blog?