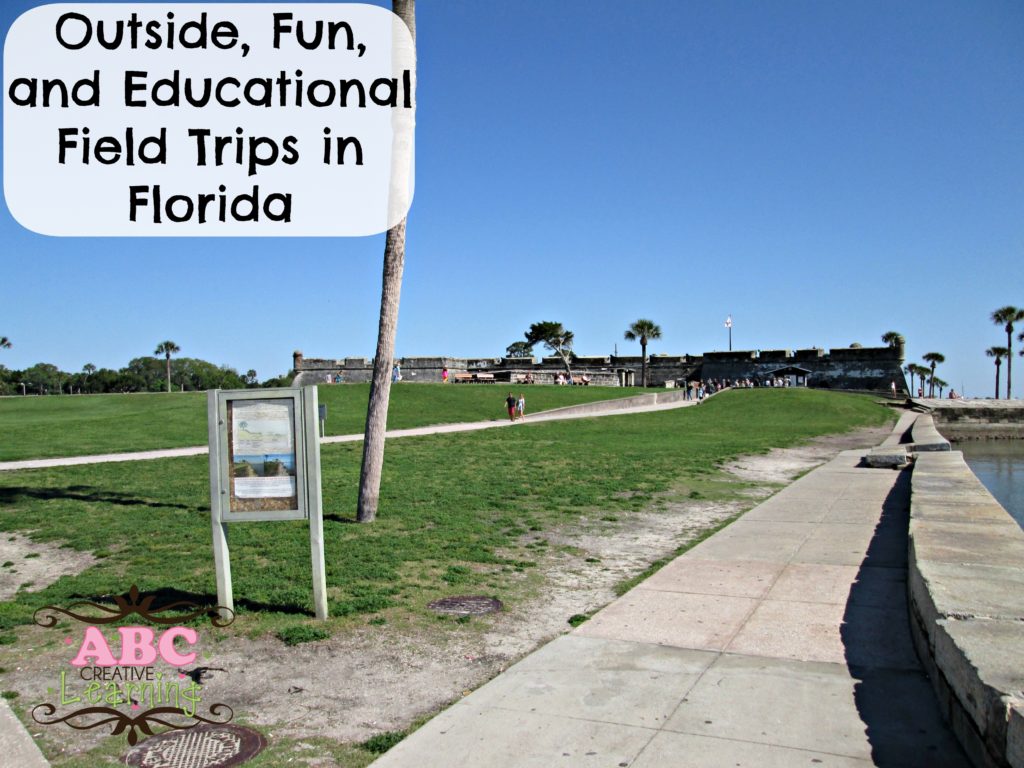 Vacation Mode Kicking In?  How about some fun field trips to finish the year strong?!  Living in Florida makes it easy for a homeschooler or educator to find creative ideas for educational field trips.  I mean come on… we live in the capital city of tourism!  Everything and anything you can think of Florida pretty much has it. Well… at least until the Fall and Winter months when apple picking and snow comes into place 😉
A few of my mommy friends who also homschool and I were just talking how lessons and teaching in the home is kinda getting to us now, not in a bad way, we just want to be out and about with the kids enjoying the summer weather!  So, I decided to come up with a list of some awesome field trip ideas that can be tied into school lesson units and themes.  We want to make sure that our kids are still enjoying learning, even towards the end of the year.
Now, these field trips are located here in Florida, but I bet if you do a quick google search you can find somewhere in your state for your field trip 🙂  I always try to keep our field trip as low cost as possible!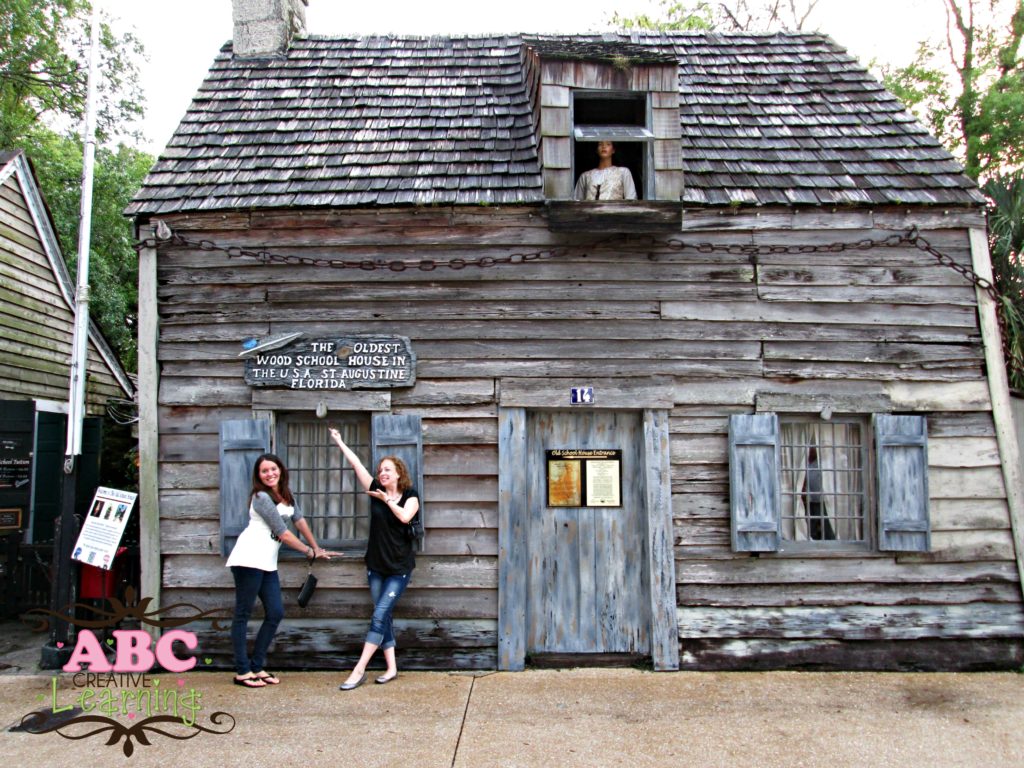 Outside Field Trips
 Sand Hill Blueberries – A friendly, family owned, you pick blueberry farm located in Eustis.  Free to pick, just pay for your fruit by the pound.
Pappy's Patch U-Pick Strawberries – They have strawberry picking between December-April and blueberry picking April-June, located in Oviedo.  Free to pick, just pay for your fruit by the pound.
Sledd's U-Pick Strawberries – Located in Mims, Sledd's offers a variety of u-pick fruits and vegetables such as strawberries, zucchini, yellow squash, cucumbers, cabbage, and snow peas.  Free to pick, just pay for your fruit and vegetables by the pound.
State Parks – Florida offers such amazing trails and outdoor nature parks that offer so much history and education, it should always be on a homeschooling parents to do list sometime in the school year.  Check out the link to find the nearest state park to you here in Florida and all the activities that are offered.  Most state parks are free or have a small fee for parking.
Sea World Orlando – Sea World offers such great educational resources for homeschooling parents.  Even offering homeschooling workshops, classes, and camps.  Just a few weeks ago we participated in the Ocean Discovery Program, where the children were able to participate and learn about ocean animals.  The program was $26 per person and it included park admission as well, plus we have an annual pass so we attended for free.
St. Augustine Lighthouse and Museum – They offer group educational tours for schools and homeschooling parents for grades Kindergarten to 12th Grade.  St. Augustine is full of historical landmarks, such as the oldest wood schoolhouse in the United States!
Dinosaur World – They have over 200 life size dinosaurs to see and learn about.  They offer several different educational group packages.
Disney Animal Kingdom – The Animal Kingdom is one of the largest animal theme parks in the world, more than 1,700 animals across 250 species .  Although, it is on the more costly side, but it's Disney, you will definitely get your moneys worth!
Epcot at Disney –  If you are learning about Science or Cultures, then Epcot is the place to be!  With culture and cuisine of 11 countries, such as Mexico, Norway, China, Germany, Italy, the United States, Japan, Morocco, France, United Kingdom and Canada this would be the perfect hand on learning experience.
Leu Gardens – Offers 50-acres of botanical oasis and learn about different types of flowers and greenery from the state of Florida.  You can also book a group tour for a small fee.
Central Florida Zoo – We love the Central Florida Zoo and have an annual passes!  It's not a huge zoo, but enough for the kiddos to enjoy themselves and learn.  This was always on my must do field trip list when I used to teach.  They also offer special events, holiday kid events, homeschooling programs, and camps.
Gatorland – They showcase thousands of alligators and crocodiles, including our extremely rare leucistic "white" alligators.  They also offer group tours and a Florida resident special!
Busch Gardens – They offer educational programs and camps for students, learning about wildlife and locations.  If you are learning about animals and wildlife this is the place to be.  Again, it's on the higher range, but you are paying for full access park as well!
Lego Land – Located in Winter Haven Lego Land offers an awesome hands on learning experience!  If your child loves playing and learning with Lego, then this is the place to go.
Morikami Museum and Japanese Gardens – Located in Delray Beach, includes six distinct gardens inspired by, but are not replicas of, famous gardens of Japan.  They also offer cultural demonstrations, workshops, and educational programs.
Lukas Nursery Butterfly Encounter – Located in Oviedo, this 4,000 square feet conservatory offers the largest variety of native butterflies and also offer school and educational tours.  This is something we do at least once a year and the kids love it.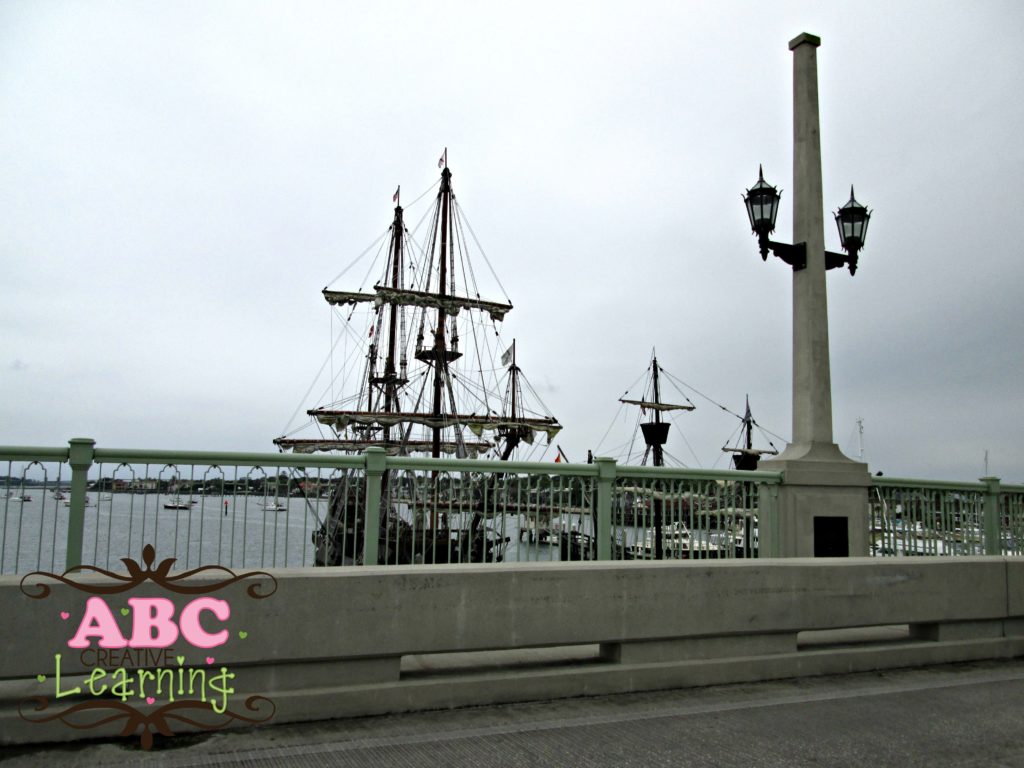 The picture above are the St. Augustine Pirate Ships!  How cool is that? Not a great picture, but my friend took the picture as we drove by 🙂
Stay tuned for next weeks Field Trip Ideas!
What's your favorite field trip location in your area?