This shop has been compensated by Collective Bias, Inc. and its advertiser. All opinions are mine alone. #AvengersUnite #CollectiveBias
When you think of Superheroes or the MARVEL Avengers characters you usually would think of boys, but we are here to tell you that Girls Love MARVEL Avengers In Their Own Special Way!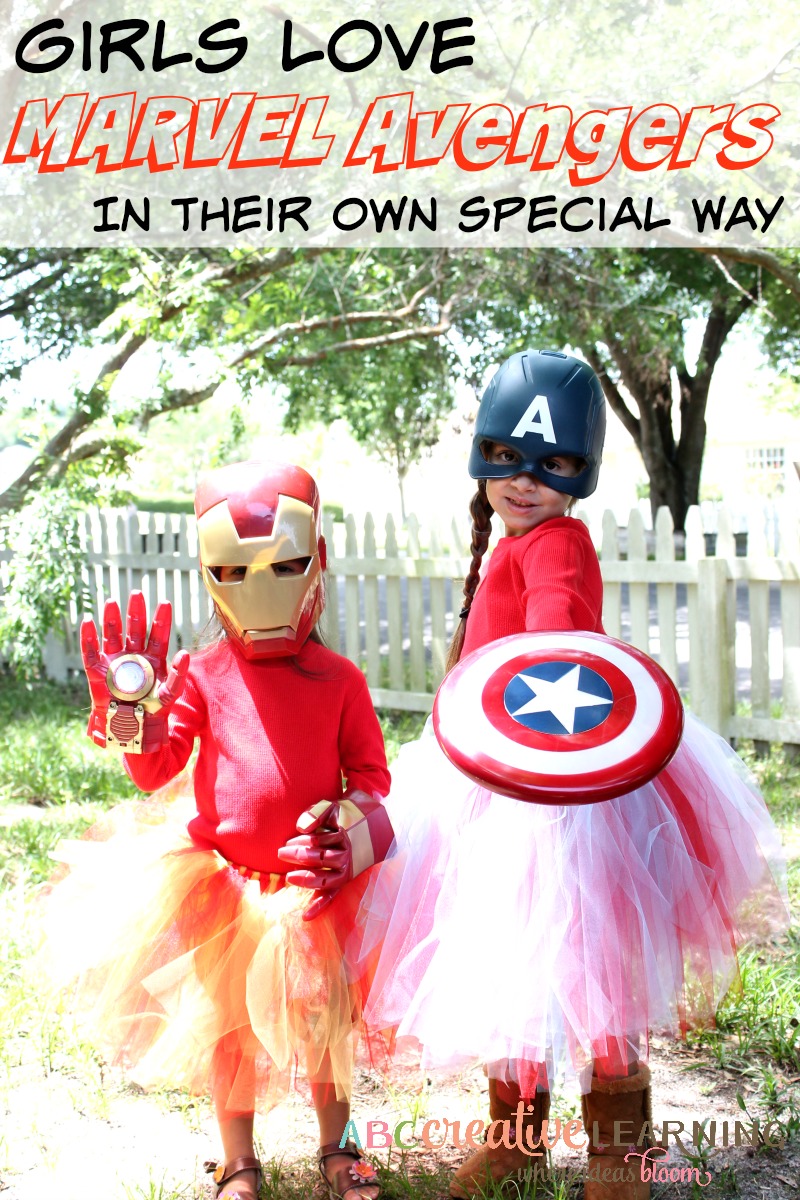 Girls Love MARVEL Avengers In Their Own Special Way
My girls absolutely love dressing up in costumes, but they don't just dress up as princesses in distress! Oh, no! One of my girls favorite ways of dressing up is as the MARVEL Avengers! There two favorite characters are Captain America and Iron Man! They know that mom and dad are huge fans of the MARVEL Avengers and they love learning about the characters and their special talents!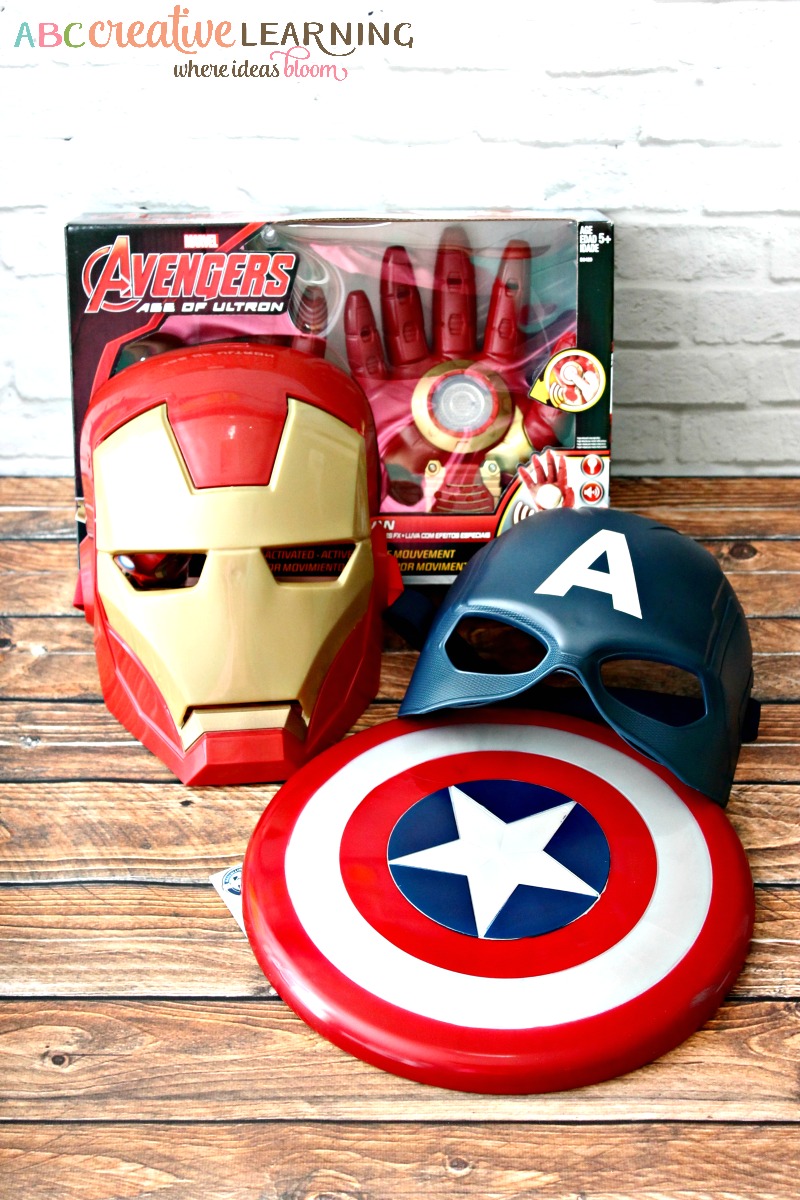 Hubby and I are super excited about the MARVEL Avengers: Age of Ultron out in theaters May 1st and can't wait to plan our date night! For now we will have to settle for role playing with our girls and allowing them to show their own superhero side and the best way to do that was to head to our local WalMart to check out what new MARVEL Avengers toys and products they have released!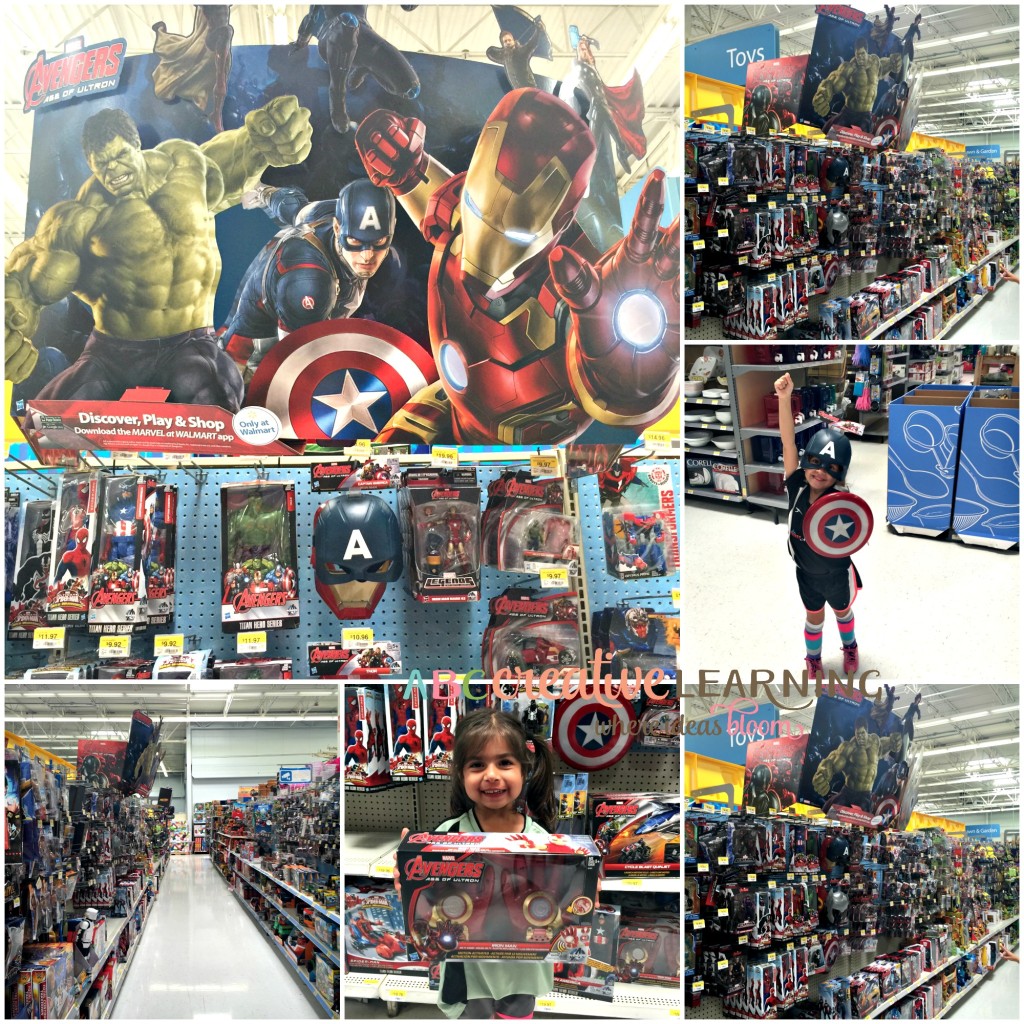 As soon as we walked up to the toy section we found a large display with the MARVEL Avengers: Age of Ultron poster and all of the toys. You can easily find these in the boys section in the toy area, but both my girls and I agree that Girls Love MARVEL Avengers too! We found MARVEL Avengers toys, dress up pieces, and even board games! If I would have let them we would have walked out with half of the MARVEL Avengers toys available! Both my girls decided they wanted to dress up as their favorite MARVEL Avengers characters!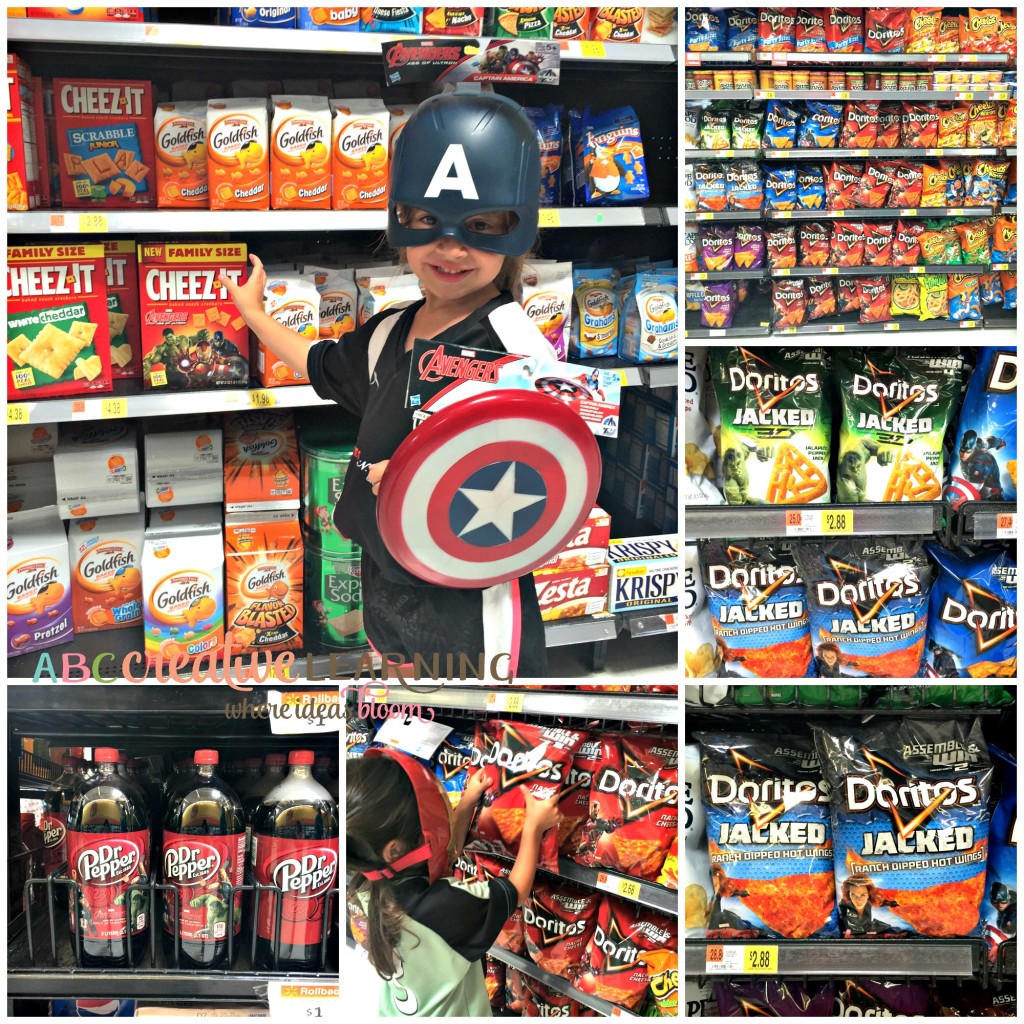 We also decided that because we wanted to have a special MARVEL Avengers movie night at home that we would need some special snacks! We found some yummy MARVEL Avengers: Age of Ultron snacks like Cheez-It baked snack crackers for the girls which I found in the crackers snack aisle. I also found special snacks for myself like Dr. Pepper found in the soda aisle and Spicy Doritos found in the chip aisle at WalMart. YUM! Now we were ready for our special movie night!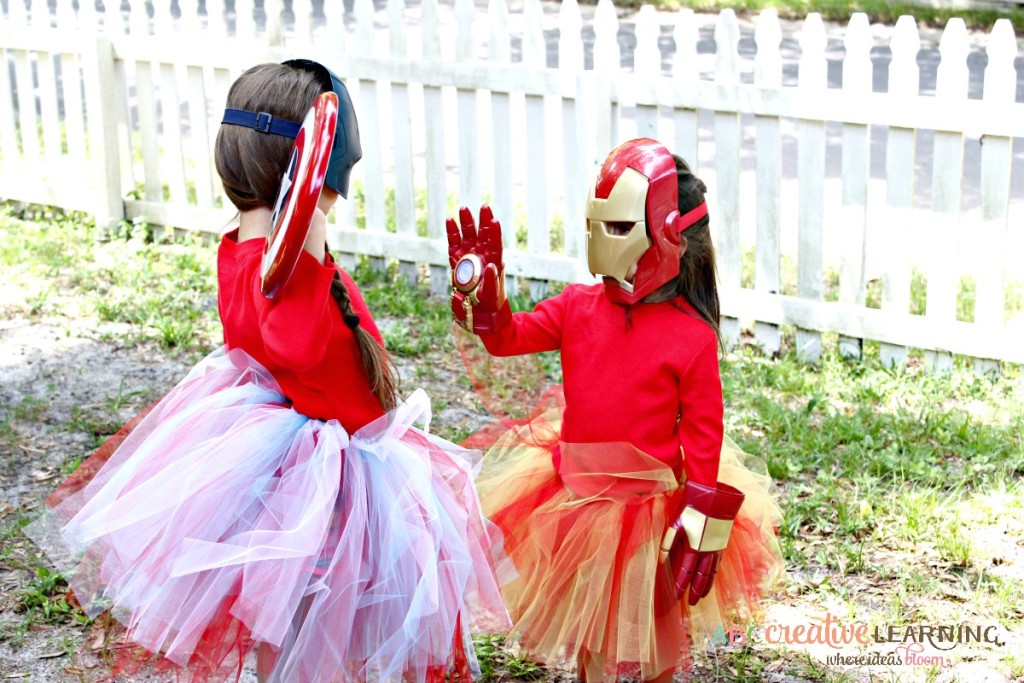 As soon as we got home the girls were ready to get all dressed up in their new superheroes costumes! Thank goodness I keep around tons of fun tulle for creating last minute add ons to the girls costumes! So we made some cute Captain America and Iron Man No Sew tutus!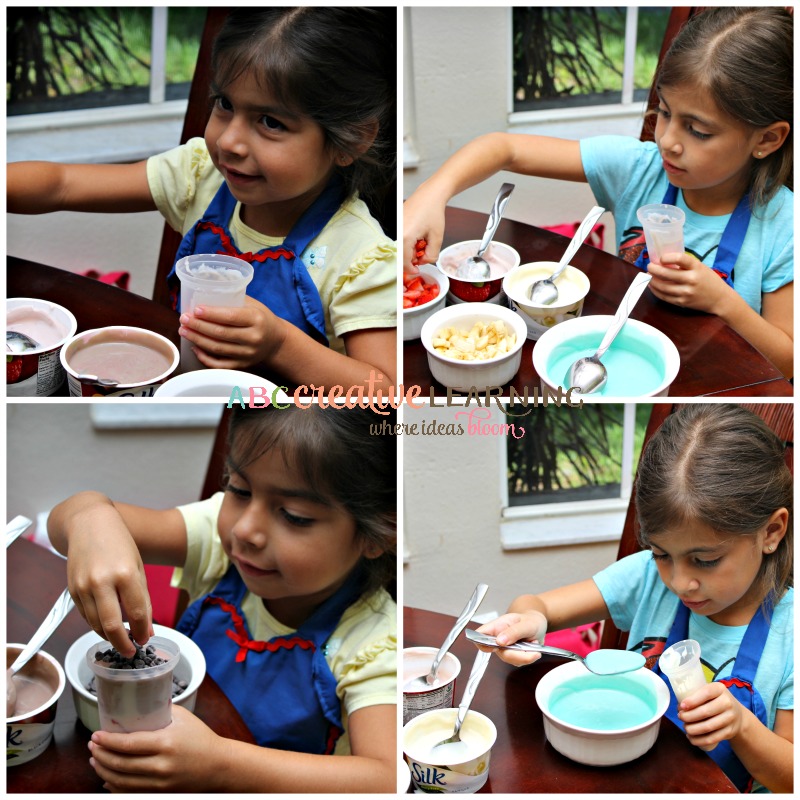 My girls and I love making special treats together, so we decided to make Captain America and Black Widow Frozen Yogurt Popsicles! The perfect treat while watching the movie!
Ingredients needed to create your own Captain America and Black Widow popsicles:
Vanilla, Black Cherry, and Strawberry Yogurt (we like using soy yogurt)
Strawberries and Bananas diced
Popsicle molds
Blue food coloring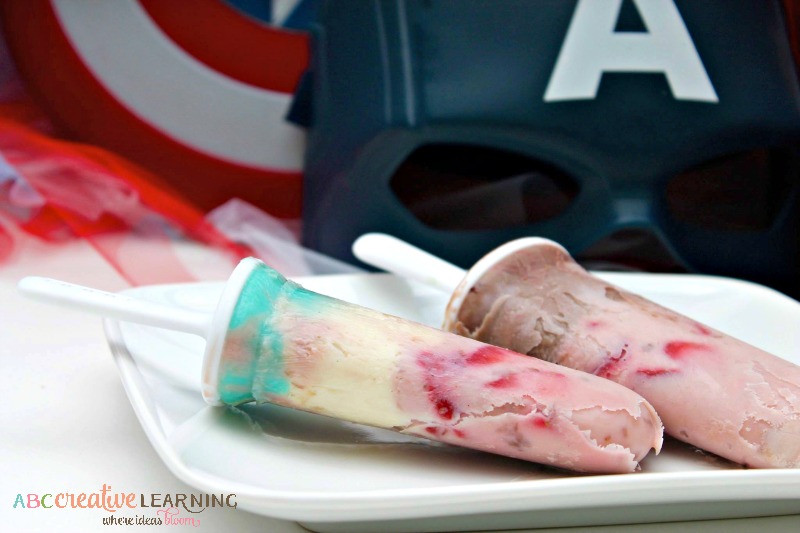 To create Captain America Frozen Popsicles simp add a spoonful of strawberry yogurt, then add a spoonful of vanilla yogurt with bananas, and lastly add a spoonful of blue yogurt. To make the blue yogurt simply add a few drops of blue food coloring to vanilla yogurt.
To create Black Widow Frozen Popsicle add a spoonful of black cherry and then a spoonful of strawberry yogurt and topped off with fresh strawberries.
Add popsicles to the freezer. Once ready pop out and enjoy!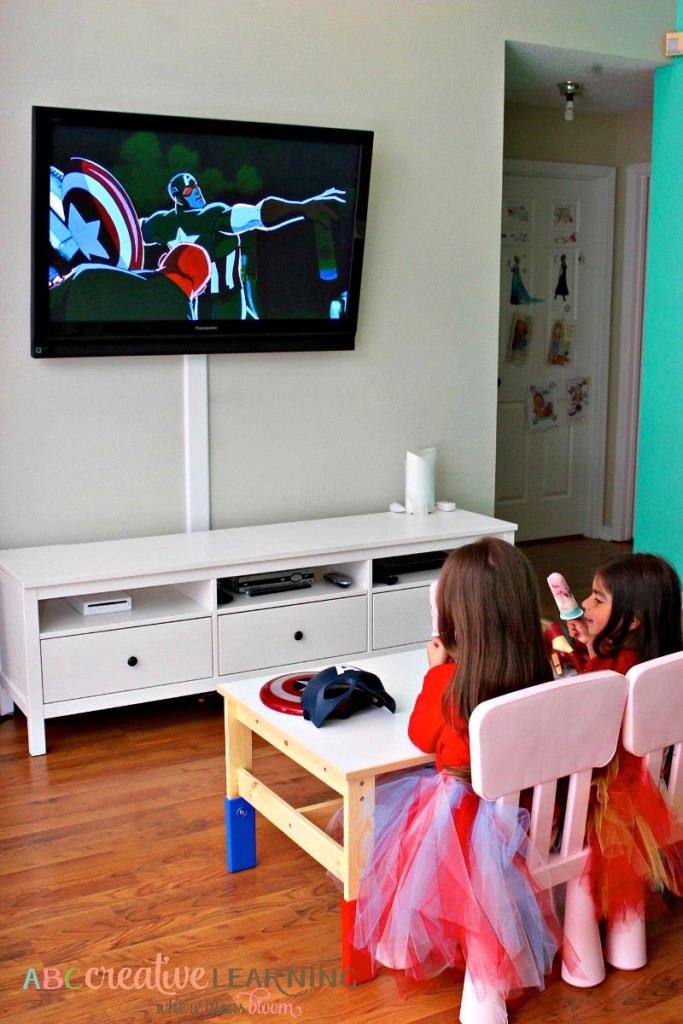 If you're looking for some more MARVEL Avengers fun, make sure to download the Super Heroes Assemble app when heading to your local WalMart for some fun while shopping!
Let me just say that we might have gone a bit over board with our MARVEL Avengers day, but now we are ready for the release of the new MARVEL Avengers: Age of Ultron!
Which MARVEL Avengers character is your child's favorite?