Getting back into the homeschooling routine after summer break – or any break – can be fun but challenging. Since everyone has their own way of homeschooling, some of these tips may or may not apply to you but I hope they help in some way.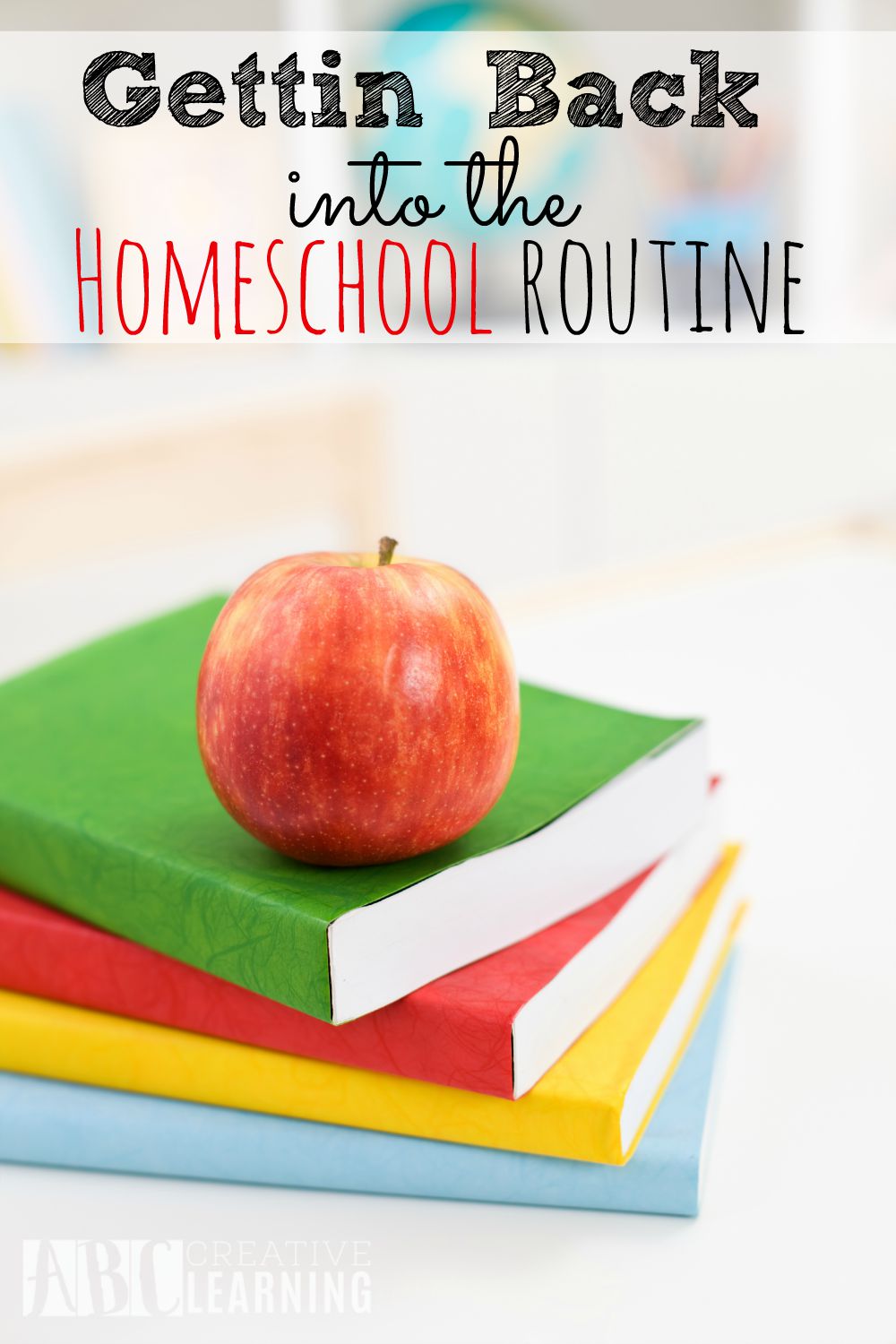 Getting Back Into the Homeschool Routine
Start the countdown! Younger kids might be more excited than older kids with this one, but start a countdown a few weeks before you plan on starting school again. Make a calendar, or a little paper link chain, but make it fun!
Take it one step at a time. There's no need to jump back in, full force, and get burnt out or overwhelmed. Take baby steps – starting with the countdown and then moving onto going to bed earlier.
Start going to bed earlier. If your kids are night owls during the summer, now's the time to start getting back to bed at a decent hour. Again, this might not apply to you – I know many families that have no bed time! But if it does, start easing back into an earlier bed time a few weeks before you start your new homeschooling year.
Recreate your schedule – or dig out the old one. If your old schedule still works, just start using it again! We like to mix things up a bit, especially because our needs and challenges change so much from year to year, so now's the time for us to create a whole new schedule.
If your kiddos are struggling with the new routine, try doing a few half-days first to get into the swing of things. Again, this depends on age, but it's easy to get overwhelmed no matter how old you are. Instead of making it a power struggle, meet in the middle and do a few hours instead of all day.
Keep it flexible. Homeschooling is all about being flexible, right? Don't forget that when the new school year starts. If you need to take an extra day off, do it without feeling guilty. That's the beauty of homeschooling – you make the schedule.
Need some more Homeschooling Ideas? Check out my Homeschooling Tips and Tricks Pinterest Board below!
Follow ABC Creative Learning's board Homeschooling Tips & Tricks on Pinterest.


I love homeschooling because of the flexibility it offers my family. If we are "off" for a few days or just don't feel up to doing school work, that's completely fine because we will make it up rather quickly after we get recharged. Homeschooling offers us freedom that public school never could, and I have to remind myself of that so I don't make our schedule too rigid.
What's your best tip for helping kids – and yourself – get back on track after a break?