As many of us know, Disney is having a Frozen Summer Fun at Hollywood Studios! If you have children who are completely obsessed with the movie Frozen like my girls are, then this is something that is definitely worth seeing if you are planning on visiting Disney in August or September!
We decided to surprise the girls with Disney Annual Passes for our daughters 5th birthday this past Monday. I knew that with this Florida heat and the kids still out of school it was going to be crazy! So, our plan was to take the girls just to go see all the Frozen events and then head home.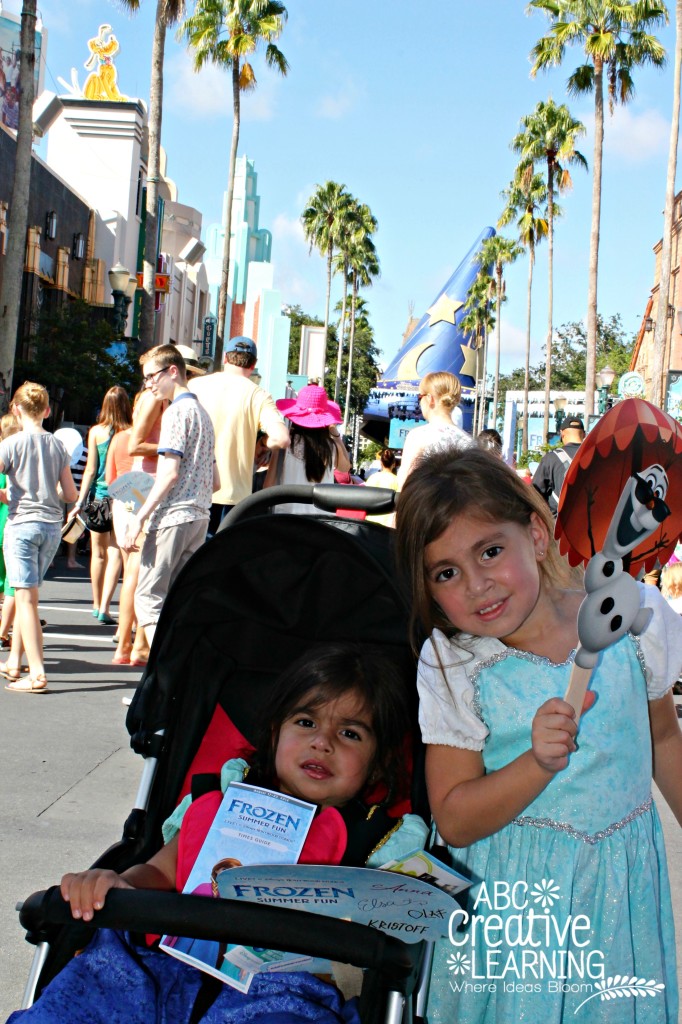 The girls were super excited and couldn't believe that we were going to see the Frozen events at Hollywood Studios, but they were even more excited when we told them that we were able to come whenever we wanted! I have to admit, I'm pretty excited myself!
We arrived at Hollywood around 9:45 after taking the girls to Ohana Character Breakfast at the Polynesian Resort (stay tuned for a review on that). Anna and Elsa's Royal Welcome doesn't start until 11:00 am, but we wanted to have a spot right up front, so we decided to find a shaded area and wait it out. i have to warn you, if you really want to get a good view of the two sisters make sure you get there early.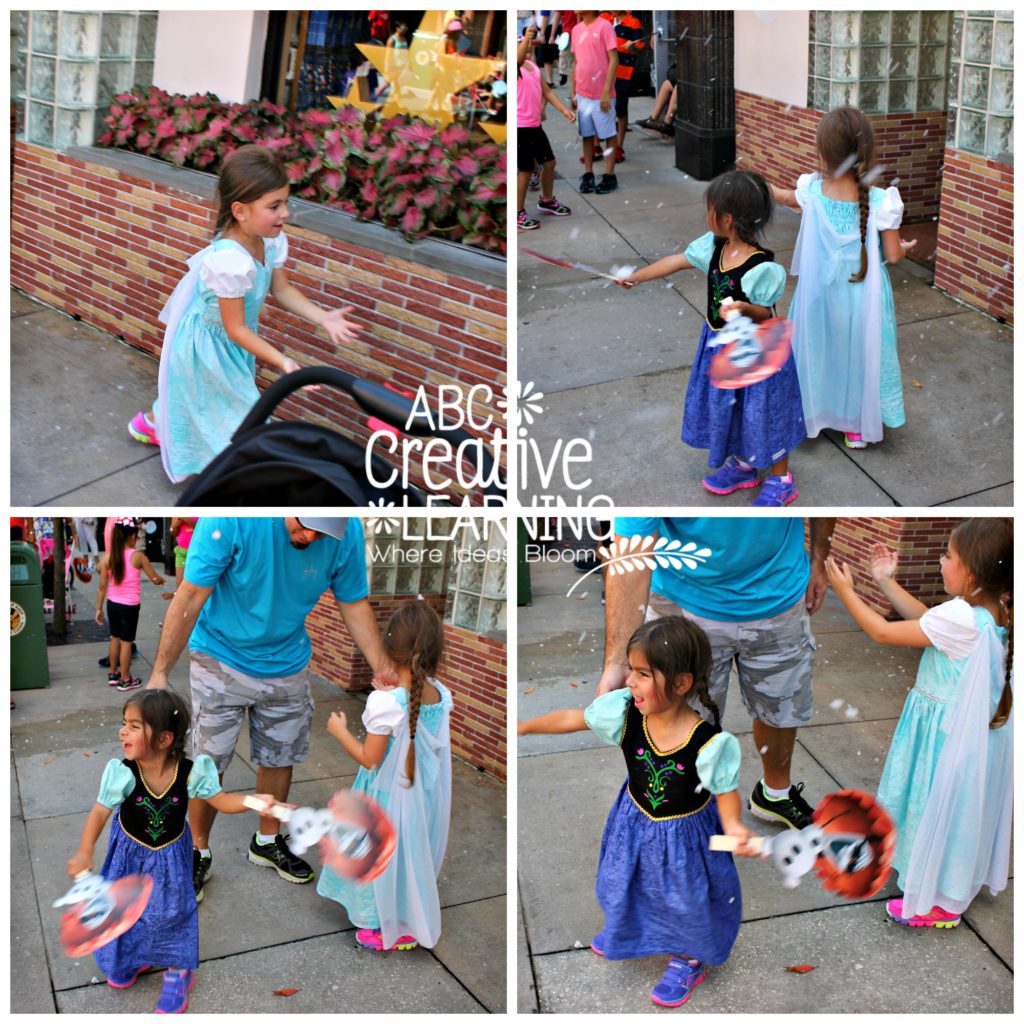 While we waited they had characters (not Disney characters) come around entertaining the kids. They also made it snow for a bit and the girls absolutely loved that! Other than seeing Anna and Elsa, I think that was their second favorite thing. Kaidence looked like she was having the time of her life!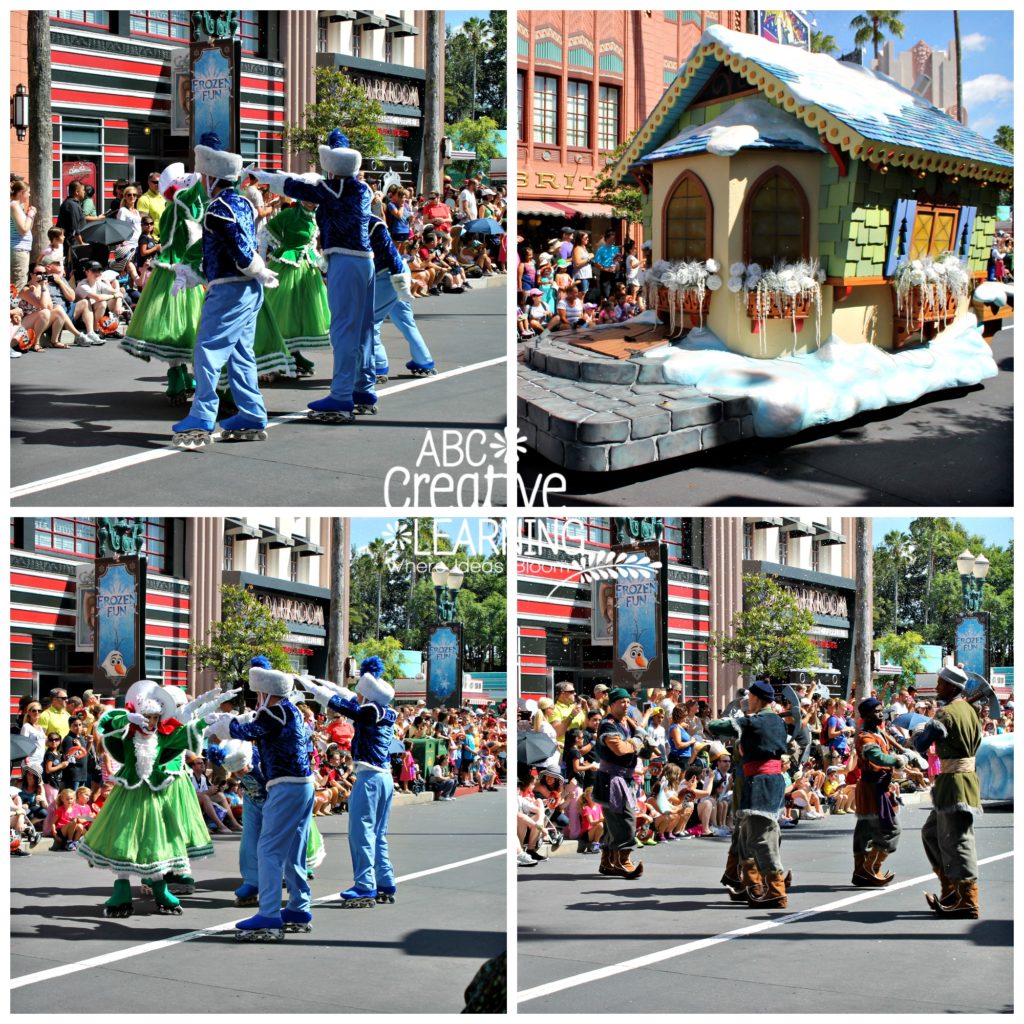 The Royal Welcome began with dancers on roller blades, followed by Kristof and then Princess Anna and Queen Elsa on a beautiful sled! The girls couldn't believe it when they saw the sisters! You can hear all the little girls in the crowd screaming for Anna and Elsa! My girls I think were in shock and wouldn't even move. I had to encourage them to wave at them.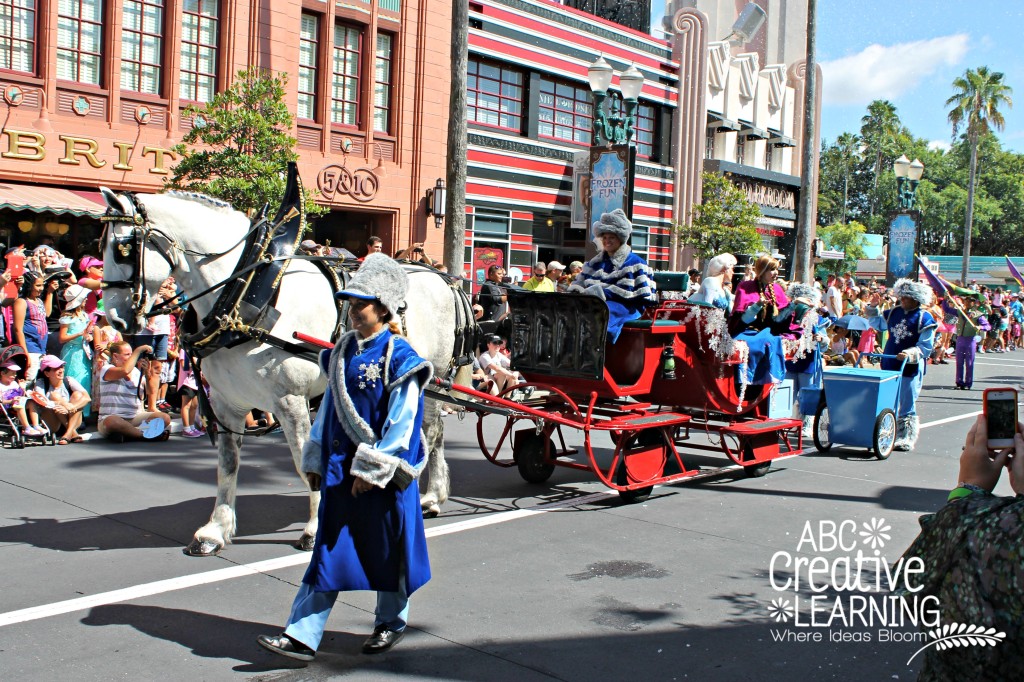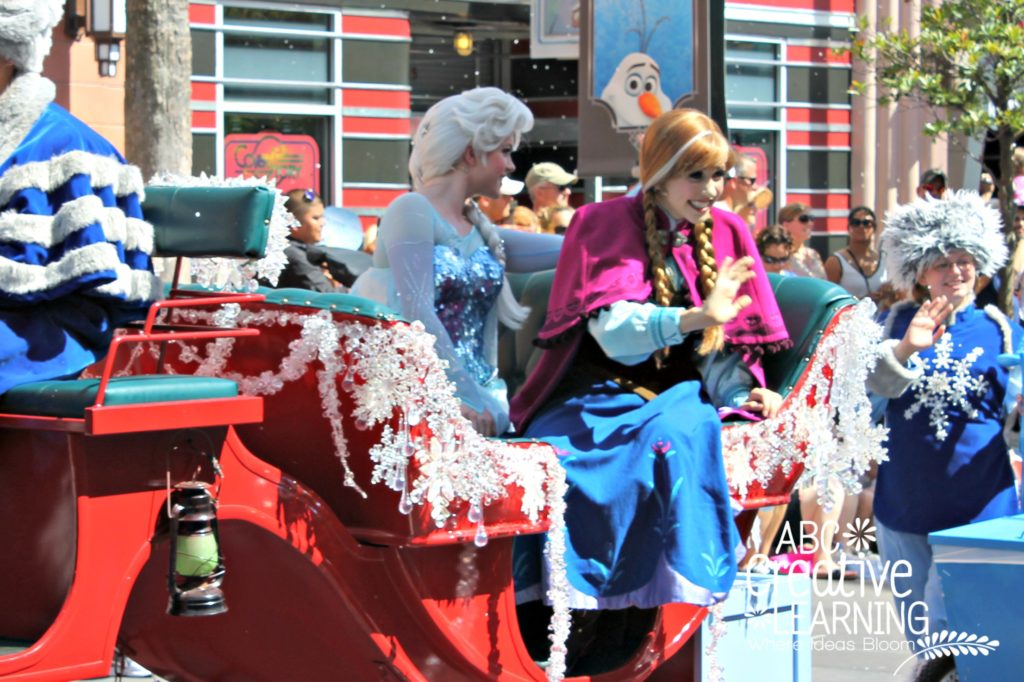 It was amazing to see Anna look right at Kaidence and point to her because she was dressed just like her! That right there is what I call a Disney Magical Moment! Kaidence couldn't believe it. The sisters then headed up the stage to sing with everyone. It was too crowed and we couldn't get up close enough to see, but we sang and danced from the back.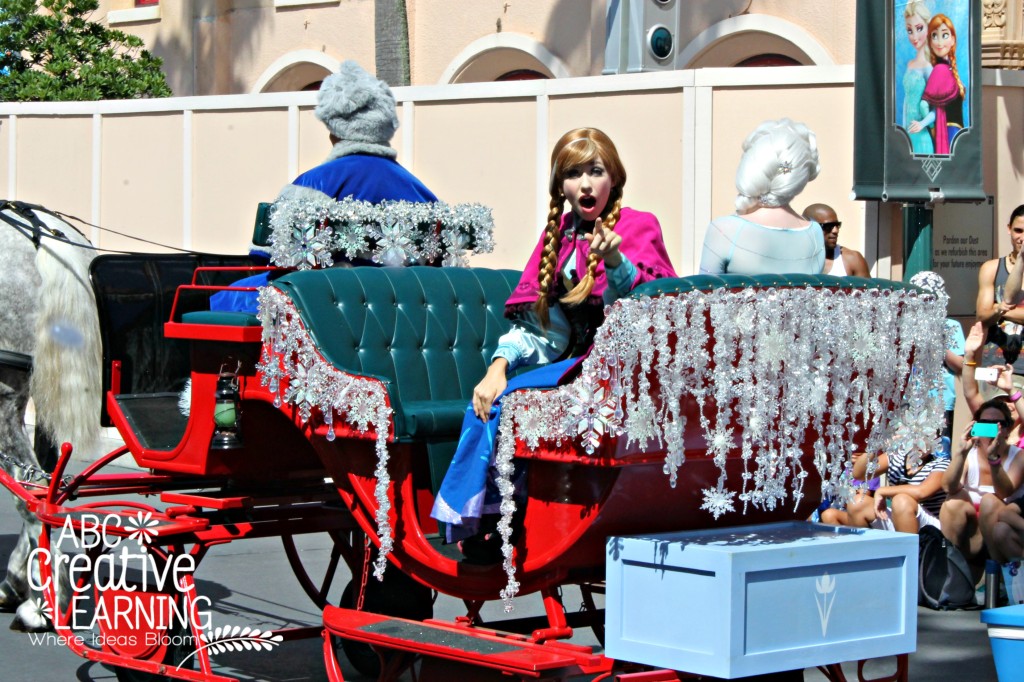 We then headed over to the Oaken's Frozen Funland while everyone still waiting for the sisters to get off the stage. It wasn't crowed at all when we arrived. The girls got to take some pictures, watch people ice skate, and then we got in line to Build a Snowman. We waiting in line for about 10 minutes in line, but when we were leaving the wait time had gone about to about 30 minutes.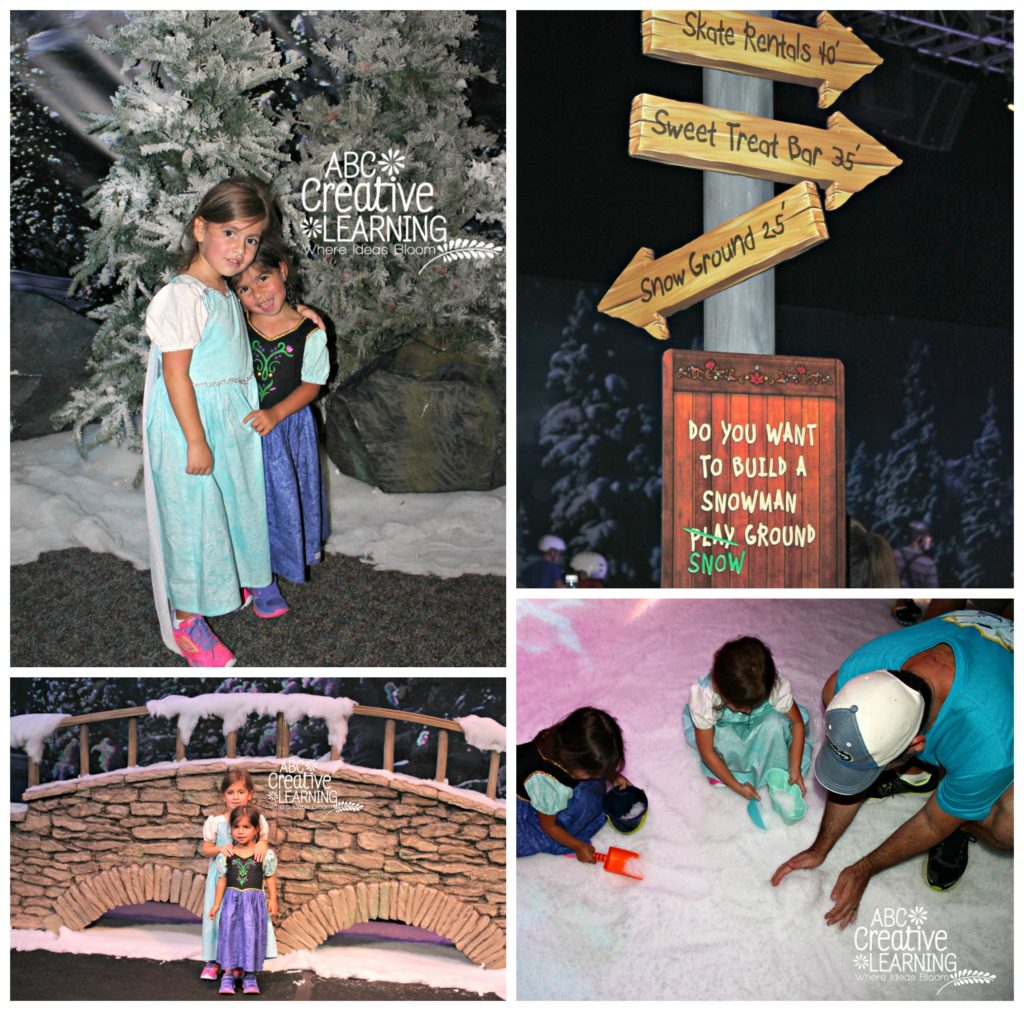 I wanted to check out the merchandise at the Wandering Oaken's Trading Post. I really wanted to get the girls an Olaf because they are so hard to find. They had tons of toys, pins, books, costumes, dolls, shirts, and even Magic Bands with the Frozen characters on them. While the girls walked out with an Olaf each and a Frozen autograph book, this mommy bought herself an Anna Magic Band and as you can see… even my Jamberry nails matched!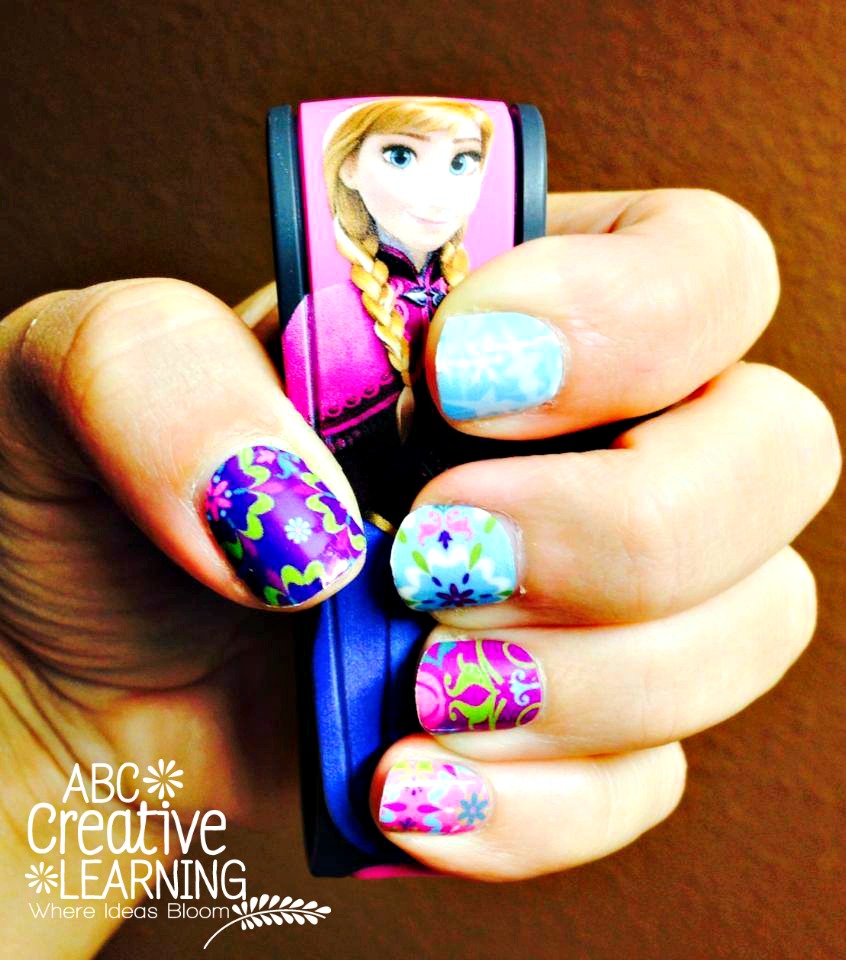 We didn't get a chance to visit the For the First Time in Forever: A Frozen Sing-Along Celebration, but I'm planning on going next month to do it all over again and visit the Frozen events we didn't get a chance to see before it's all gone. I heard the fireworks are amazing, but that might be a bit too late for us right now.
Have you visited the Frozen Summer fun? It's definitely worth the fun!