This post was sponsored on behalf of Curious World via One2One Network. All opinions stated are my own.
My girls love playing new educational games that allow them to learn in a fun and interactive way. As a parent I'm always on the look out for tools that will help me create a fun learning atmosphere for them, especially during homeschool lessons. So, today I want to share how encouraging early learning with Curious World is perfect for all homeschoolers and parents who are looking for a new fun learning resource.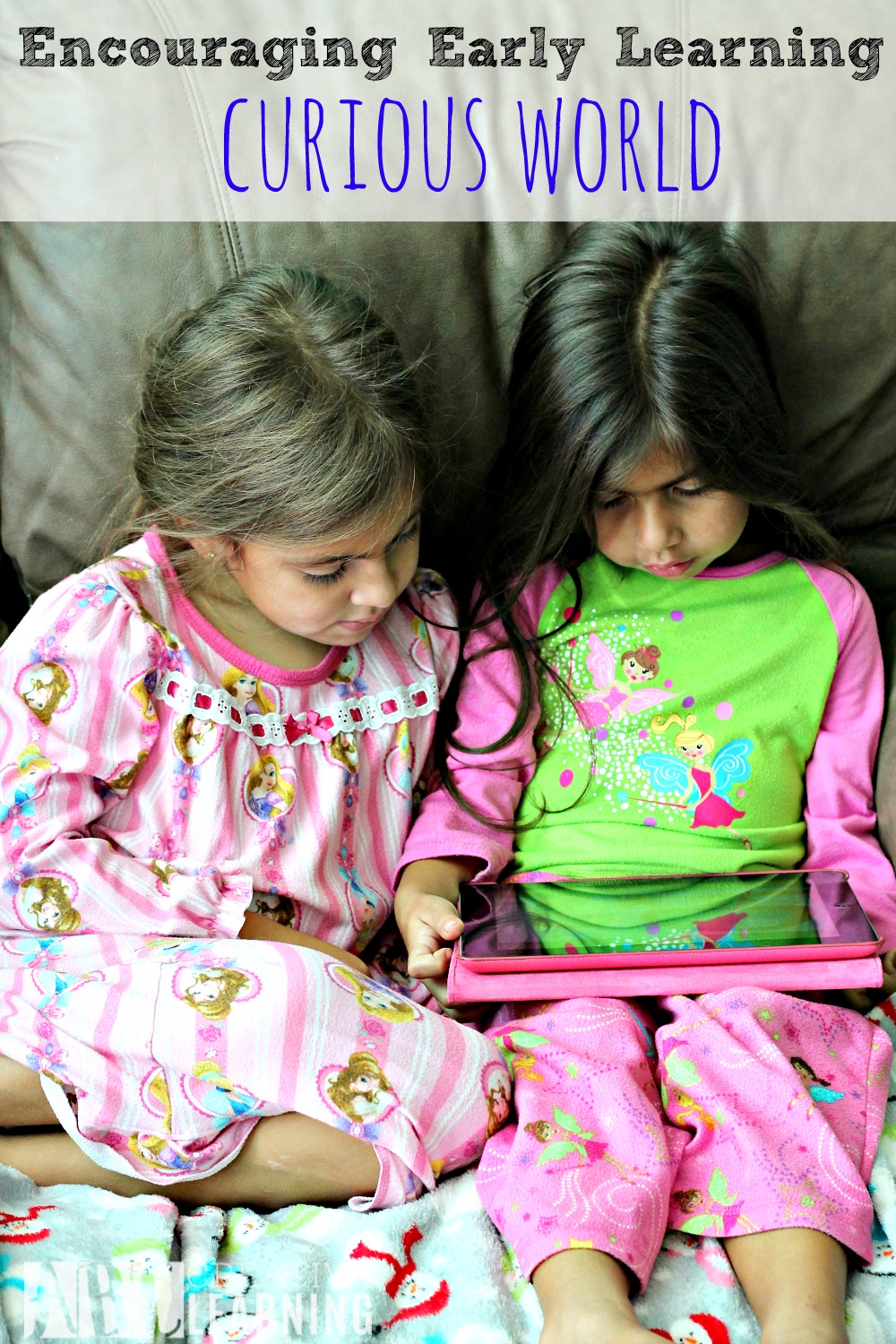 Curious World is a subscription-based app that is easily downloaded from the App Store unto your iOS device. Allowing you and your child access to over 100 videos, games, and books recommended based on your child's age and developmental stage.
I absolutely love that Curious World is brought to you by the global learning company, Houghton Mifflin Harcourt, who has been a leader in education for over 180 years. We currently use several of their curriculums for our homeschooling first grade lessons and love it. I've also used them in the classroom many times before.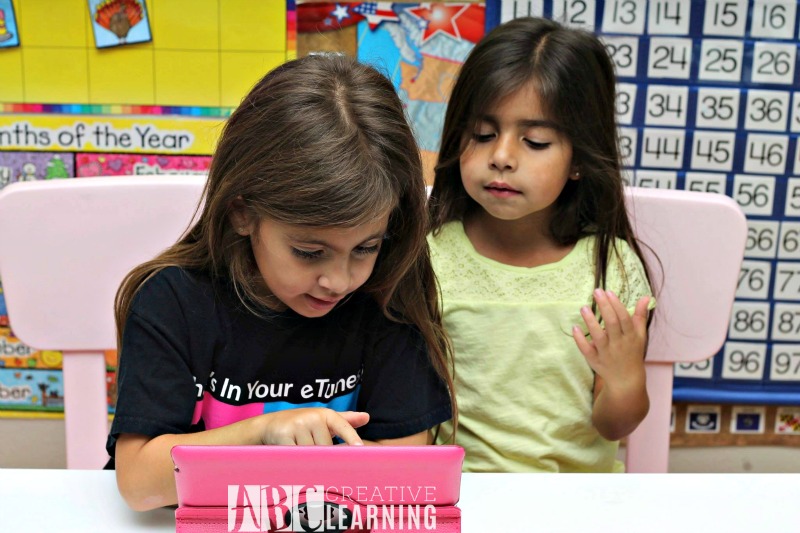 The first thing both of my girls noticed was, of course, the monkey, Curious George! They love reading Curious George books and they watch the show a few times a week. So, when they saw that there were games, books, and videos they were beyond excited! My youngest daughter who just turned 4 years old absolutely loved the videos and the cooking games. One of her favorite things to eat for breakfast is pancakes, and she had so much fun making her own pancakes with George on the app.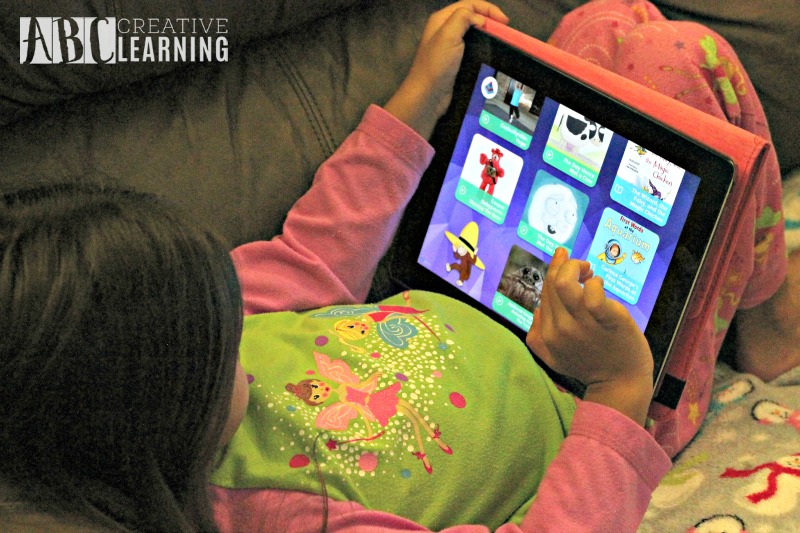 My oldest also enjoyed playing the Curious World app where she is able to watch science and educational videos. Then we are able to recreate some of the science experiments at home as a lesson, allowing her to learn hands on. We actually found a few videos that went perfectly with our science lessons this week! She also loves to read and the program provides amazing books, which allow her to either read it herself or the app will read to her. This is such a wonderful addition to the app, especially for my youngest daughter who is still not able to read on her own.
Not only do I try to find educational programs that will draw the attention of both of my girls, because they are both different learners, but I also want to be able to keep track of everything they are watching and learning.
Plus, my girls are loving being able to create and save the pictures on our device and then send it to family members. Check out the happy face pizza they made for George one day.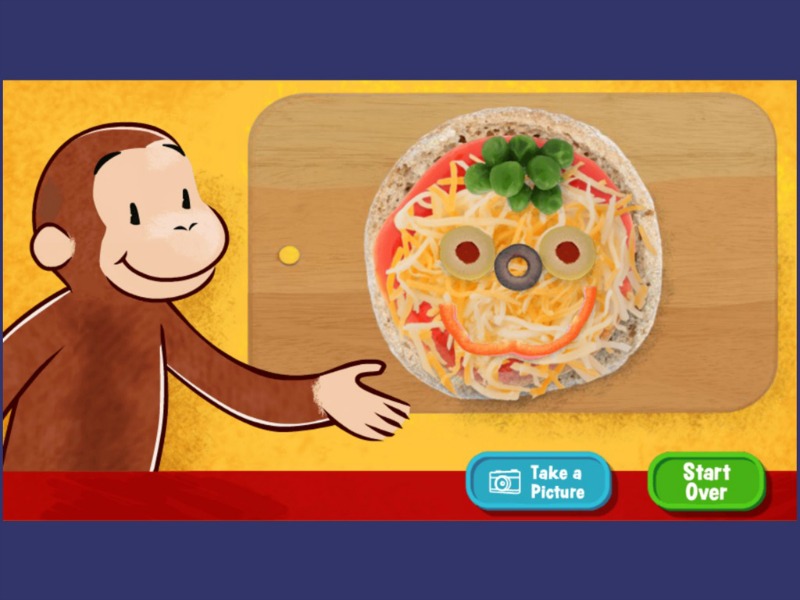 The Curious World app includes along with your monthly subscription a parent dashboard where it allows you to see what your child is interacting with the most and how long they are playing each game. It allows you to keep track of all their progress and keep up with all their activities.
This also lets you to see what your child prefers to do on a daily basis and what they enjoy doing as well.
Curious World is designed to make sure that children are learning from 8 key learning experiences.
Health Well-Being
Executive Function
Creative Expression
Social Emotional
Science
Language Literacy
Family Community
Math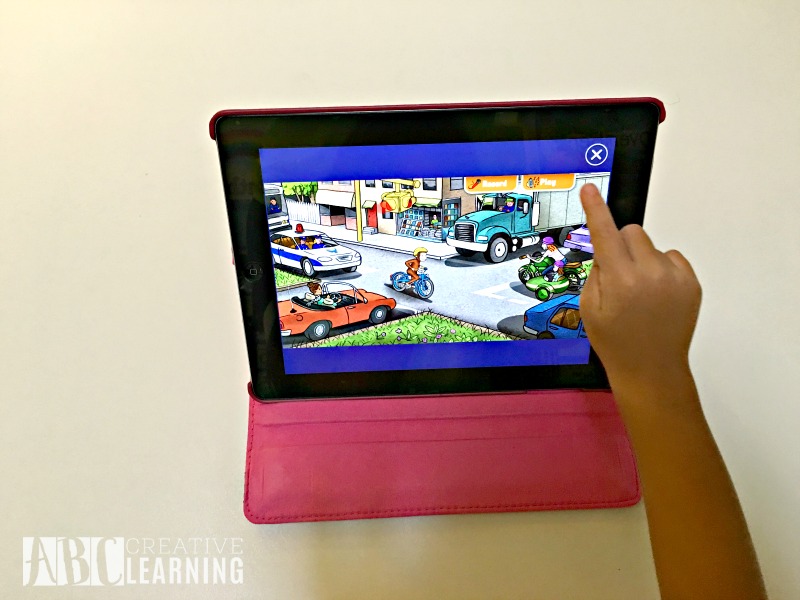 Make sure to sign up for a free trial on the Curious World web site and receive 30 days of unlimited access to the Curious World premium subscriber experience. OR you can download it in the App Store today!
Here's a quick video showing you a bit as my girls play some of the educational games. The first half of the video shows you my 4 year old daughter playing a number recognition game and the second half of the video shows my 6 year old practicing some addition problems.
You can also follow Curious World on Facebook, Instagram, Twitter, and Pinterest. I hope that you really take the opportunity to sign up for the Free 30 Day Trial and allow your child to explore!
Have you been looking for new activities to add into your daily lessons?