As an HP Smart Mom Panel member, I received free products in order to host the HP #StickaPic Party. The opinions expressed here are my own.
One of the things that I will sadly admit is that I don't print out my pictures very often and only have a few frames hanging on my walls. I guess my girls noticed because they have been asking for me to hang frames in their rooms, which is where I got the idea to make these Easy DIY Wall Frames and Changeable Pictures in their rooms.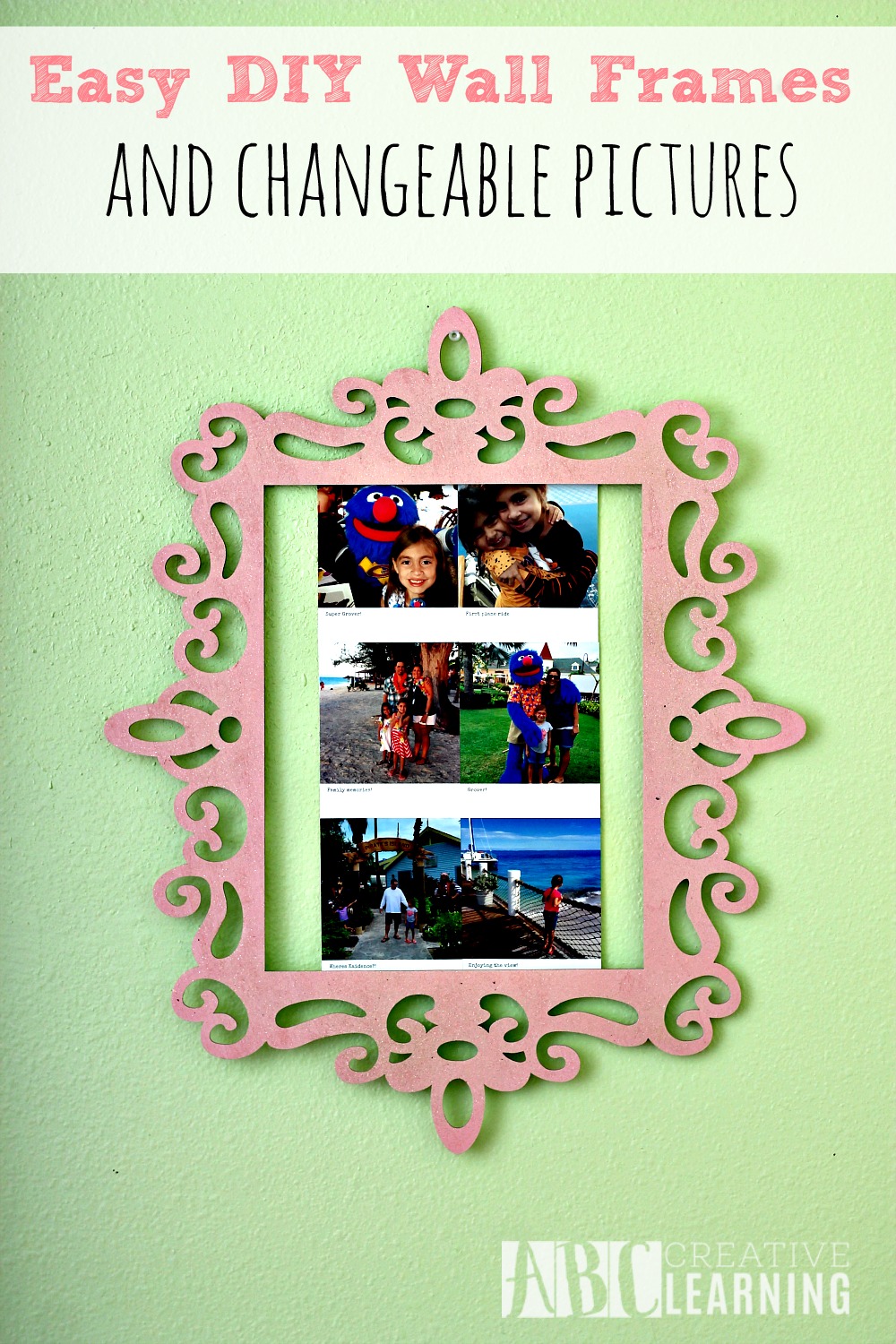 Easy DIY Wall Frames and Changeable Pictures
This was the perfect opportunity to have family and friends over to share with them this fun idea I had, plus I couldn't wait to show them how fun these HP Social Media Snapshots photos are and how they make printing pictures so easy!
I decided that I would purchase some fun plain wooded frames at my local craft store and have everyone over to paint them. Then I would show them how easy it was to create an easy wall frame were you can change the photos as often and whenever you wanted.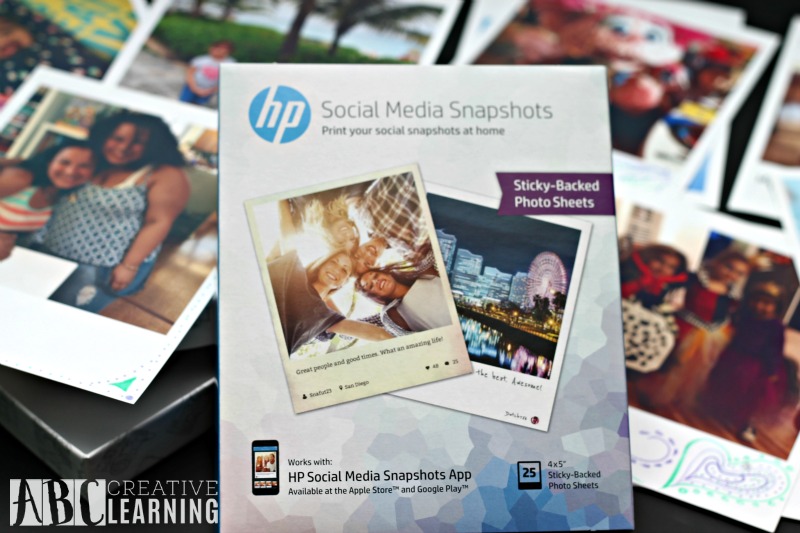 The Hp Social Media Snapshot is so easy to use that all you need to do is download the app on your phone and you are able to connect to all of your social media accounts and your phone library. From there you are able to edit, add comments and print out each picture.
Not only do these pictures print on a 4×5 size but they have a sticky back that you are able to stick to almost any surface. Everyone loved, I mean loved the HP Social Media Snapshots photo paper, but it was absolutely perfect for my niece. As an artist she is always looking for blank surfaces to use as art and being able to print out her pictures and then add some of her artistic side on the pictures was heaven for her.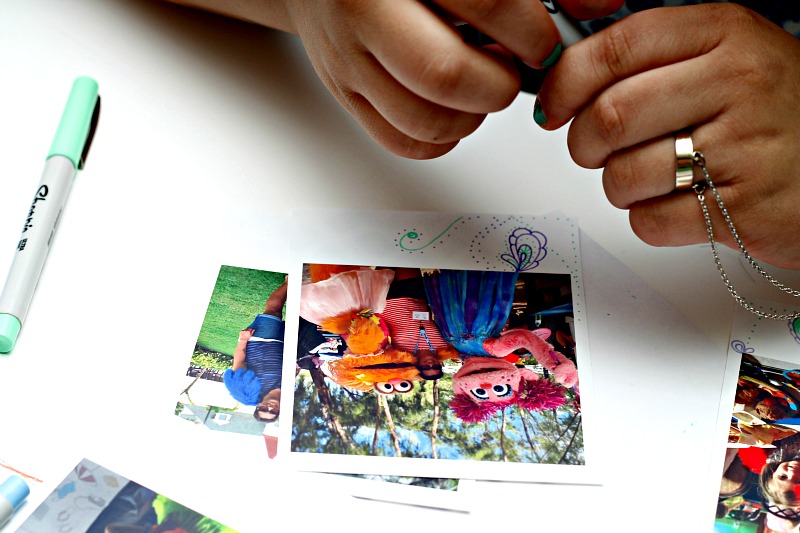 Everyone got a plain wooden frame and using spray paint they got to paint each of their frames. My girls decided to paint their frames pink with gold glitter and then a full gold frame to hang in their rooms.
Everyone got the chance to print out pictures that were just sitting on their phone and haven't had a chance to print out. I really did see everyones excitement as those photos were bring printed!
We left our frames outside to dry out as we finished printing out our pictures and as I showed everyone how the final product would look. My girls were so excited to choose their favorite photos from a recent trip we had just returned from at Beaches Turks and Caicos for The Social Media On the Sand conference that I was attending.
I was really excited to have these pictures hanging from my girls bedroom. Plus, I know that they are able to stick them and pull them off without me worrying about their wall paint peeling off.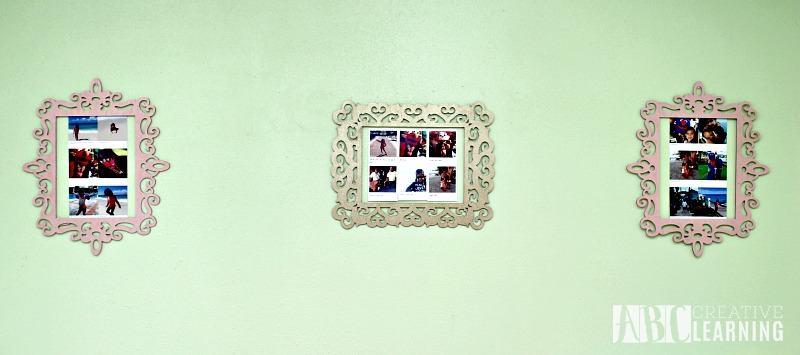 The best part is that my girls will be able to change their photos in their frames every single month for holidays, birthdays, and special events!
Make sure to stop on by your local Staples store and pick up your HP Social Media Snapshots and download your free app! These awesome 4×5 inch photo sheets have a sticky back that is perfect for printing, displaying and reliving life's moments. Best of all, you can now unlock your favorite photos from Instagram and Facebook by printing them directly from your smartphone or tablet. Currently HP Social Media Snapshots is available at your local Staples with an awesome deal of Buy 1 Get 1 Free! using the following link Staples BOGO Deal.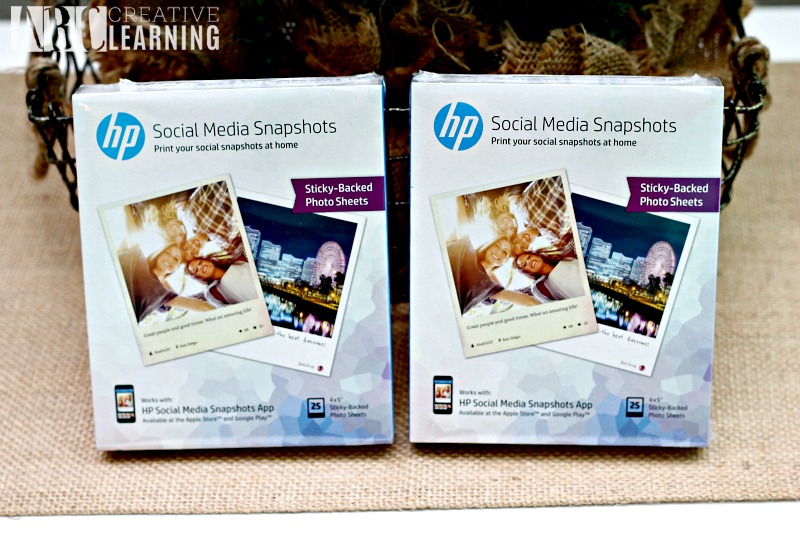 Are you ready to try out HP Social Media Snapshots?