I'm so excited to share with all of you Disney's MOANA Trailer and Poster. Disney has been on a role this year and I know that my girls can't wait for Thanksgiving to see this in theaters! Plus, with it being my daughters birthday she has plans already of celebrating!
Disney's MOANA Trailer and Poster
Personally, I'm excited to see how Native Hawaiian Auli'i Cravalho does in the film. Especially after how amazing Neel Sethi was in the Jungle Book. I have a lot of hope and expectations for another young actor!
Make sure to watch the teaser trailer below to get a glimpse of Dwayne Johnson in action! I think this is going to be a fun and very colorful film that the entire family will be able to enjoy together!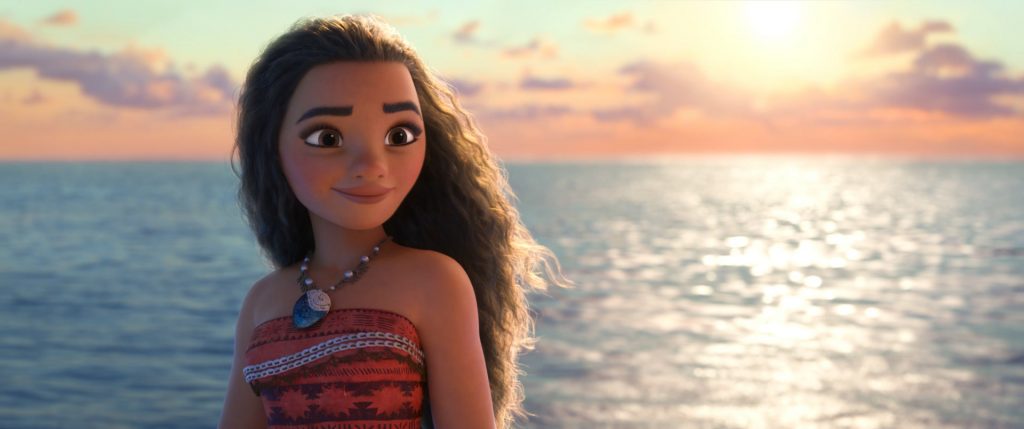 Three thousand years ago, the greatest sailors in the world voyaged across the vast Pacific, discovering the many islands of Oceania. But then, for a millennium, their voyages stopped – and no one knows why.

From Walt Disney Animation Studios comes "Moana," a sweeping, CG-animated feature film about an adventurous teenager who sails out on a daring mission to save her people. During her journey, Moana (voice of Auli'i Cravalho) meets the once-mighty demigod Maui (voice of Dwayne Johnson), who guides her in her quest to become a master wayfinder. Together, they sail across the open ocean on an action-packed voyage, encountering enormous monsters and impossible odds, and along the way, Moana fulfills the ancient quest of her ancestors and discovers the one thing she's always sought: her own identity. Directed by the renowned filmmaking team of Ron Clements and John Musker ("The Little Mermaid," "Aladdin," "The Princess & the Frog") and produced by Osnat Shurer ("Lifted," "One Man Band"), "Moana" sails into U.S. theaters on Nov. 23, 2016. For more information, visit http://disney.com/moana, like us on Facebook, https://www.facebook.com/disneymoana; follow us on Twitter, http://www.twitter.com/DisneyAnimation; follow us on Instagram, https://instagram.com/DisneyAnimation.

Walt Disney Animation Studios' new feature film "Moana" is about an adventurous teenager who, with help from demigod Maui, sails out on a daring mission to prove herself a master wayfinder and save her people.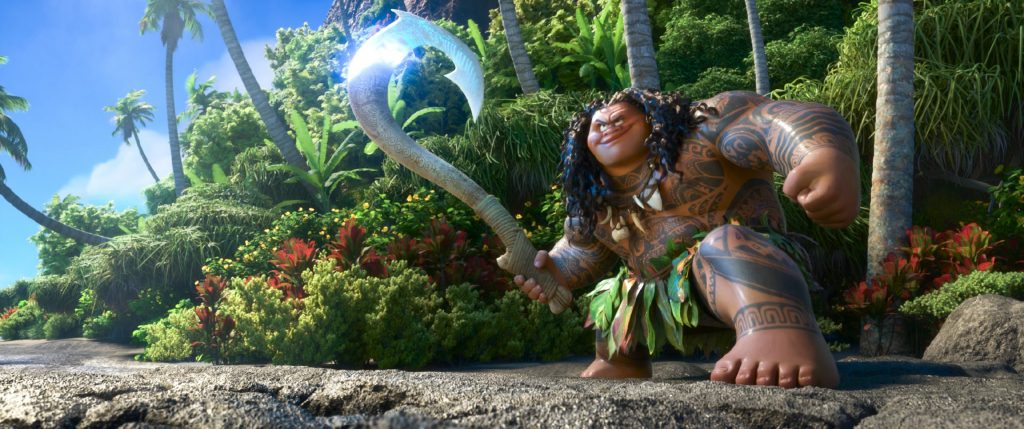 A little bit more about how the movie came to be:
Filmmakers auditioned hundreds of talented young women throughout the Pacific Islands before finding the gifted Native Hawaiian Auli'i Cravalho, who did not initially pursue the coveted role. The film's Hawai'i-based casting director recalled her singing performance from a video submission for a fundraiser/talent showcase and asked Auli'i to come in and try out. Three auditions later, including her first trip to Burbank, Calif., she earned the title role, thanks to raw talent.
Dwayne Johnson stars in the critically acclaimed "Ballers" for HBO, directed by Peter Berg. Last year, he starred in the blockbusters "Furious 7" and "San Andreas." Up next, Johnson appears in "Central Intelligence" opposite Kevin Hart for New Line, the big-screen adaptation of "Baywatch" and "Fast 8."
The diverse and dynamic team behind the film's inspired music include Tony®-winner Lin-Manuel Miranda (Broadway's Pulitzer Prize-winning and multiple Tony-winning "Hamilton," Tony-winning "In the Heights"), Grammy®-winning composer Mark Mancina ("Speed," "Tarzan" "The Lion King") and Opetaia Foa'i (founder and lead singer of the world music award-winning band Te Vaka).
Directors Ron Clements and John Musker made their writing-directing debut on the 1986 feature "The Great Mouse Detective." They went on to write and direct some of Disney's most beloved animated classics, including the undersea adventure "The Little Mermaid" in 1989, the hilarious hit "Aladdin" in 1992, 1997's epic comedy "Hercules" and, most recently, 2009's "The Princess and the Frog."
Producer Osnat Shurer served as the executive producer of the shorts group at Pixar Animation Studios, responsible for Pixar's short films, as well as all DVD bonus materials. While at Pixar, Shurer produced or executive produced a host of hit shorts, including the Oscar®-nominated "Lifted" (2006), "One Man Band" (2005) and "Boundin'" (2003).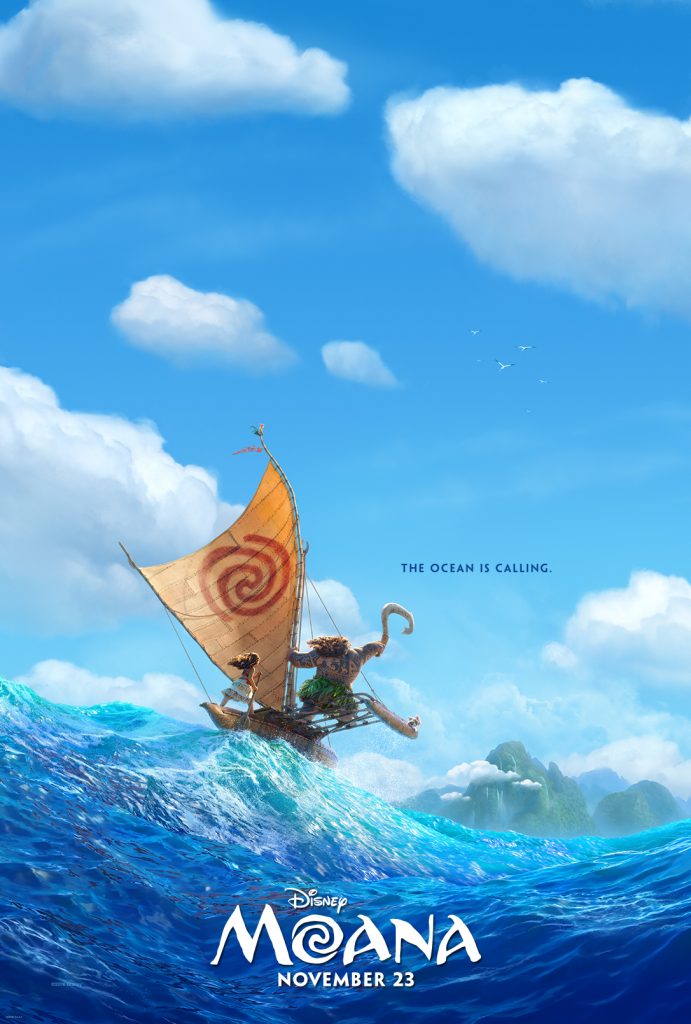 Like MOANA on Facebook: https://www.facebook.com/disneymoana

Follow MOANA on Twitter: https://twitter.com/disneymoana

Follow Disney Animation on Instagram: https://www.instagram.com/disneyanimation/

Visit Disney Animation on Tumblr: http://disneyanimation.tumblr.com/

Visit the official MOANA website here: http://movies.disney.com/moana

MOANA arrives in theatres everywhere on November 23rd!