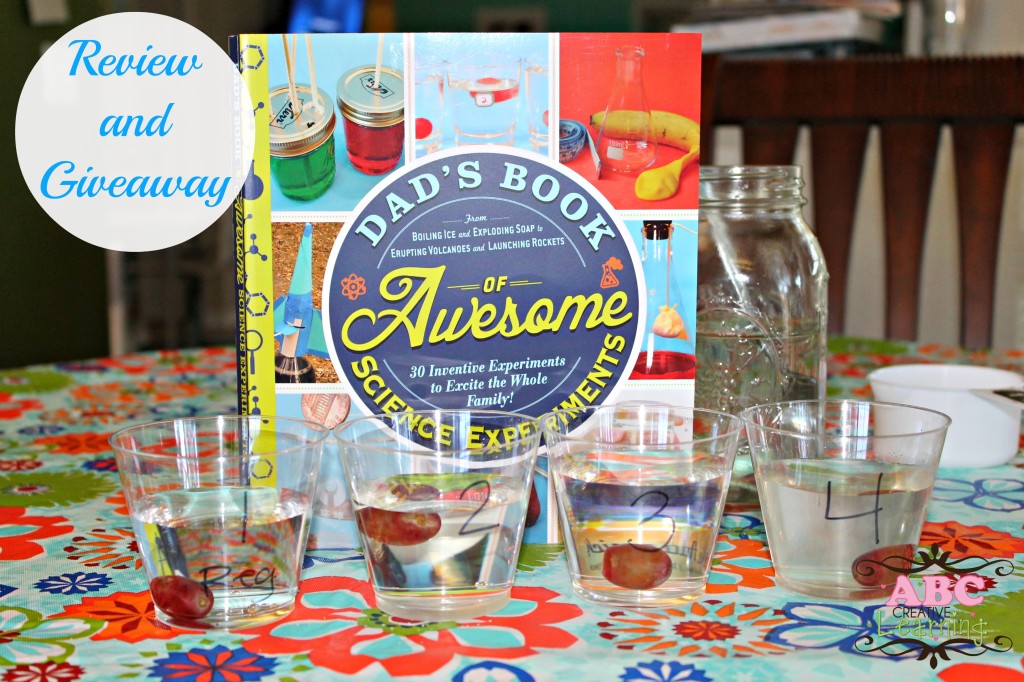 My girls love doing science experiments and learning through science, so when we got a hold of the Dad's Book of Awesome Science Experiments by Mike Adamick, who is also the author of Dad's Book of Awesome Projects we were all very excited!  I'm always searching for new experiments for our lessons, so I knew that we would love this book.
The books content is divided by science units, which is great if you are looking for something in particular for your child.
Have Fun, Fail, Learn, and Try Again
Chemistry
Biology
Physics
Planet Earth
The Human Body
Mike Adamick also added at the end of the book the Standard U.S./Metric and Measurement Conversions to help you along with your science experiments.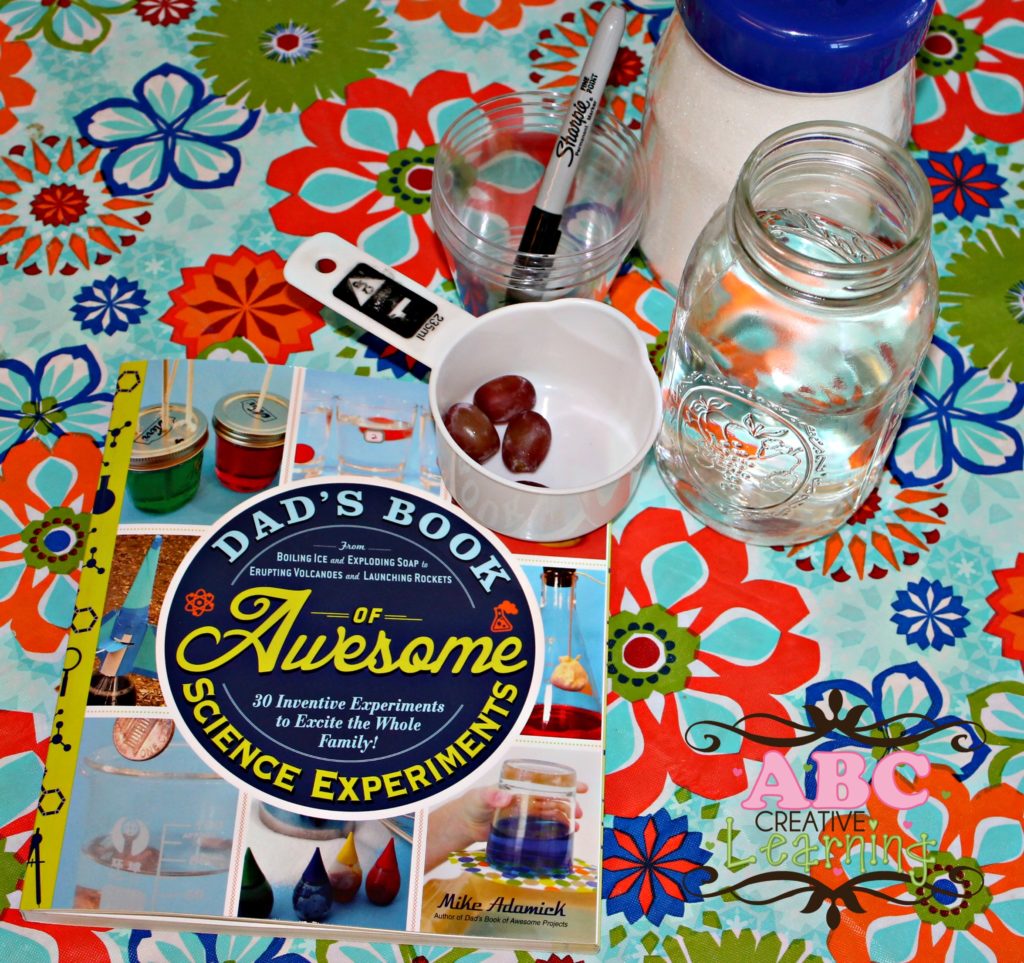 The girls and I looked through the book several times to decided which experiment we wanted to try first.  After much deliberation, they finally decided on a chemistry experiment with Floating Grapes!  Every experiment shows you a picture, a quick explanation about the experiment, why the experiment works, a list of the materials needed, and numbered step by step instructions.
Materials Needed for Floating Grapes Experiment:
three drinking glasses
measuring cup
water
sugar
tape and pencil to mark glasses
grapes
a spoon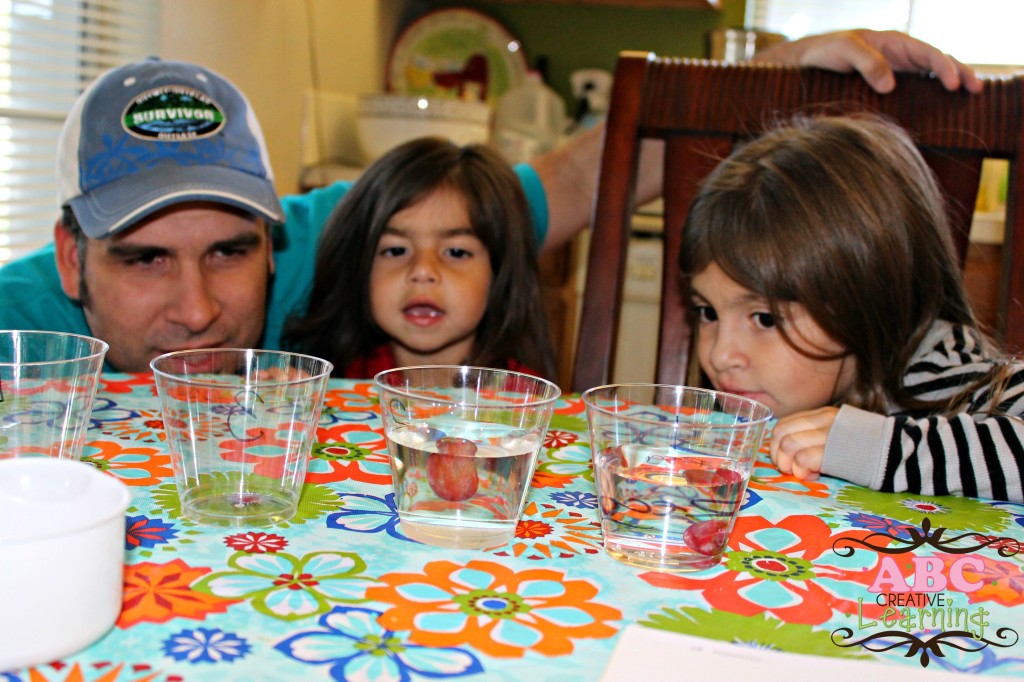 I absolutely loved how my husband wanted to be apart of this activity with the girl.  I had mentioned the book to him a few nights before and he really wanted to do the experiment with the girls!  Which really was perfect, because the book is called Dad's Book of Awesome Science Experiments, so I think it made it extra special for the girls.

With our Floating Grapes Science Experiment we dropped a grape in each cup filled with different types of water.
Cup 1 was filled Regular Water
Cup 2 was filled with Sugar Water (lots and lots of sugar)
Cup 3 was filled half regular water on the bottom and the top half was filled with sugar water (which we poured in very slowly over a spoon)
Cup 4 was filled with ocean salt water (just a little extra experiment daddy wanted to do with the girls)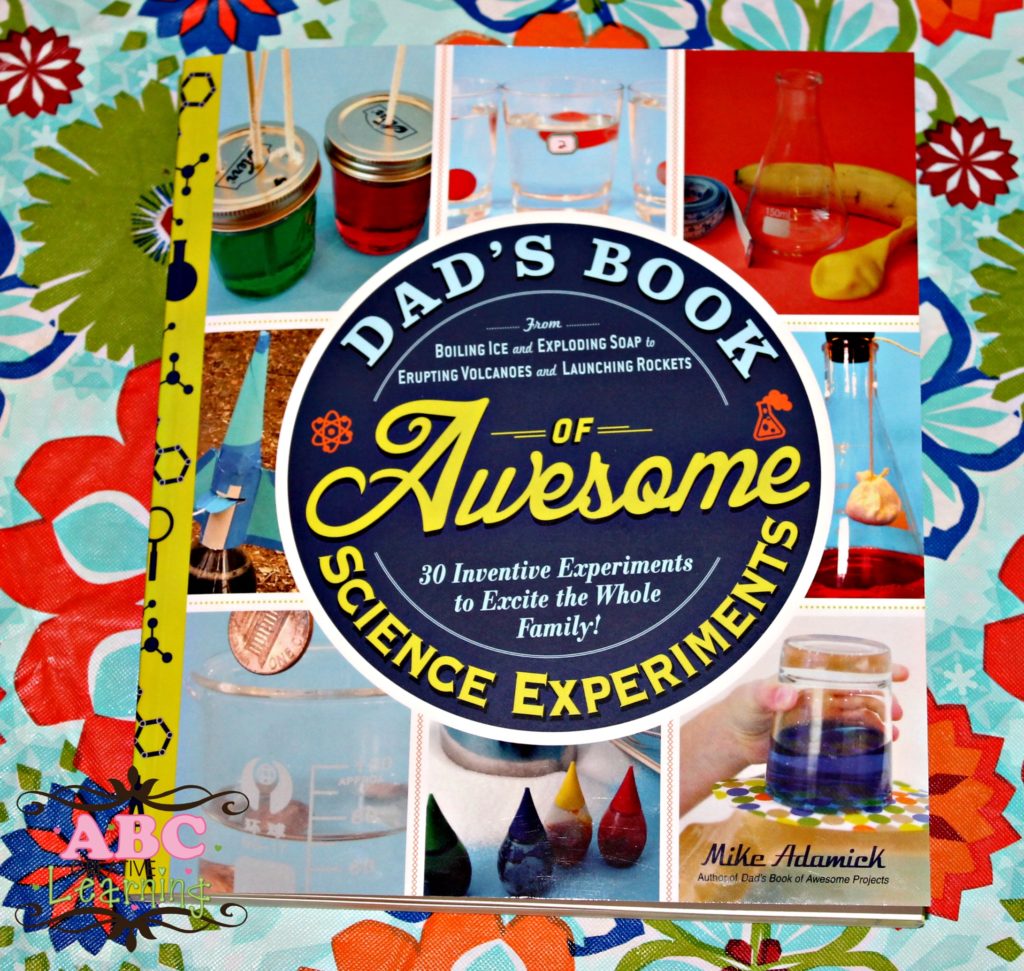 We had so much fun experiment with our floating grapes, but even more that dad wanted to be apart of our activity and they are already planning what other science experiment they want to do!  Hubby showed up the other day with some Mentos and Soda, so I'm assuming they are already planning something 😉
I'm also so excited to be able to offer all of my readers an opportunity to enter for a chance to win your very own copy of Dad's Book of Awesome Science Experiments!  I really think this would make an awesome gift for Father's Day!! What child or father don't like hanging out together making messes and experimenting?!  Enter below for a chance to win your very own copy!  Good Luck!!
To purchase Dad's Book of Awesome Science Experiments click HERE.
What was the last science experiment you and the kiddos did together?