Ladies, let's get a bit personal, shall we? My priorities have changed when it comes to purchasing bras. Today I'm all about a bra that will not hurt my double mastectomy incisions, but that will also make me feel beautiful wearing it. I'm so grateful to have partnered with Elemental, to share with you the most stylish and comfortable double mastectomy bra I have owned. Let me also say this is the most vulnerable post I've probably shared on the blog to date.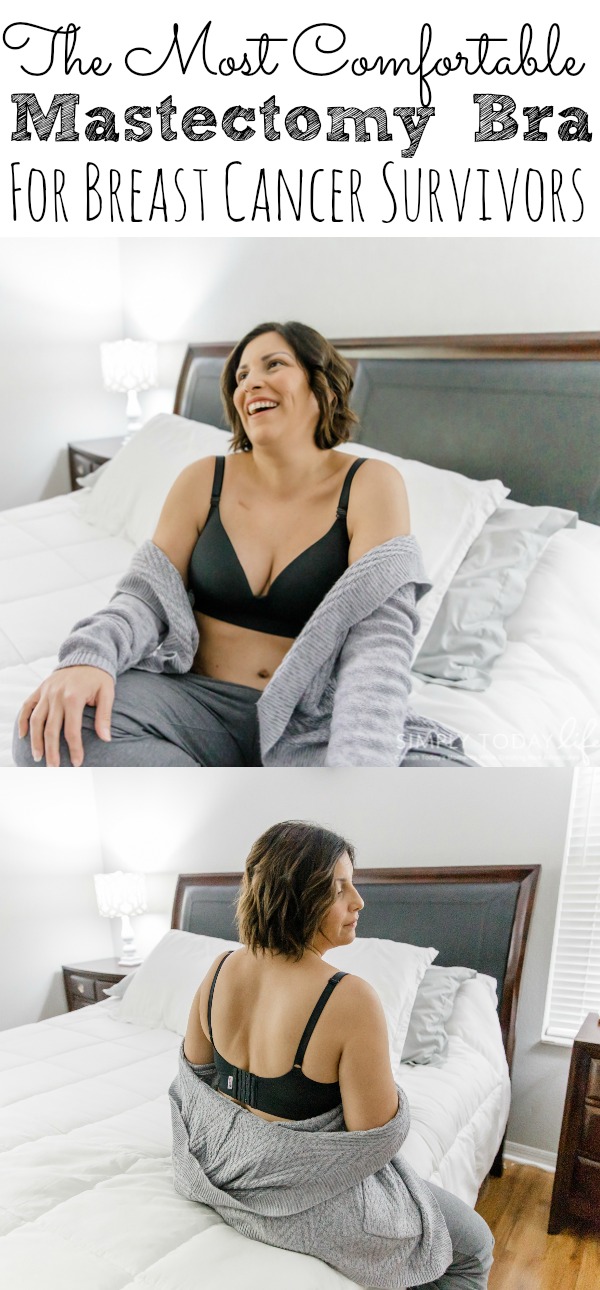 The Most Comfortable Double Mastectomy Bra
Do you look for comfort, looks, or both when purchasing a bra? After talking to several of my friends they shared with me that at their age comfort is a priority, but the look of the bra is also important. They want to feel pretty, but be comfortable at the same time. What if I told you I found a bra that is both beautiful in style, but most comfortable even for breast cancer survivors like myself?
Now imagine having to wear a bra over several scars and incisions? The thought of the pressure of a band sitting on top of my double mastectomy scars alone makes me want to throw all my bras away and yet I wear one every day. Why? Because those areas are a lot more sensitive than they used to be and the uncomfortableness of the pressure can be unbearable most of the time.
Why I'm Loving Elemental The Jodie Bra
COMFORT! NO PAIN! As simple as that! Finally, a bra that is created for women just like me in mind. Those are just the physical part of having a bra that fits just the way it was meant to do. The reality? It goes much deeper than that for us breast cancer survivors. The comfort comes not only in being able to wear a bra that was designed just for us, but it's a way for us to feel amazing again.
Have you ever worn a bra that just made you feel… beautiful? Even under all your layers of clothes you just knew you were wearing this beautiful piece of clothing. That's exactly what The Jodie Bra from Elemental has done for me. It hugs just the right places, it doesn't make my incisions under my breasts or underneath my armpits sore or irritated. It makes me feel beautiful and "normal". I'm learning to embrace all of my imperfections, including these scars that I will carry for the rest of my life. That doesn't mean I can't feel like a woman again.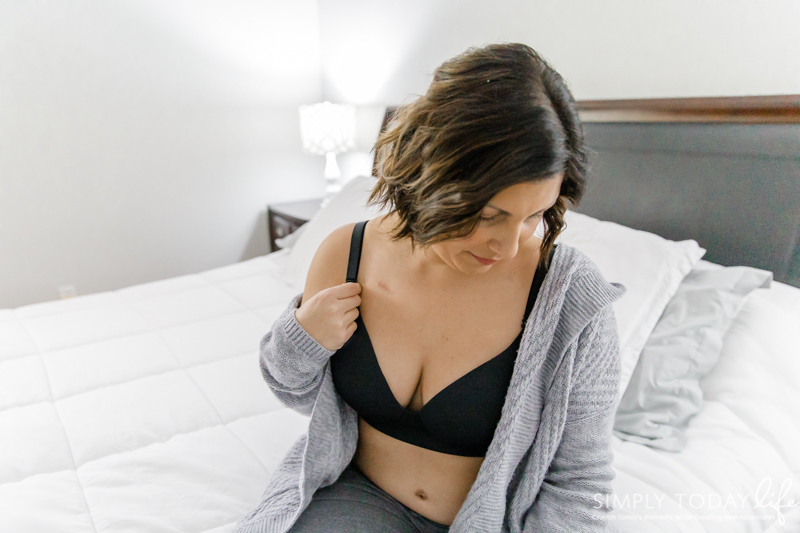 Features Of Elemental Bras
I can share with you all how amazing the Elemental bras are, but let's go through some of my favorite features of The Jodie bra.
Ultra soft lined wideband fabric: This is my number one favorite part of The Jodie Elemental bra. Because of this feature alone, my scars have not been irritated or sore since wearing the bra.
Moisture-wicking fabric to keep the skin dry, sweat-free, and warm: I love that I can wear my bra to the gym or outdoors in the Florida heat. My bra doesn't get sticky irritating my skin because the fabric allows it to stay dry.
Adjustable straps with an option of using it as an x-cross back: This is perfect for when wearing different types of tops, tank tops, and dresses. I'm so glad they made this bra adjustable for different types of clothing or preference of straps.
No Wires: Yes!! One of the things I was told before my surgery was that I will never be able to wear a no wire again! What? This was not something I was used to, but my doctors were right. Elemental bras are created without a wire to make sure there is no digging under or around the breast area.
They also make it easy to find your perfect size. Just head on over to their bra fitting chart and follow the step by step instructions. Remember, if they don't have your exact size make sure to double check their sister sizes.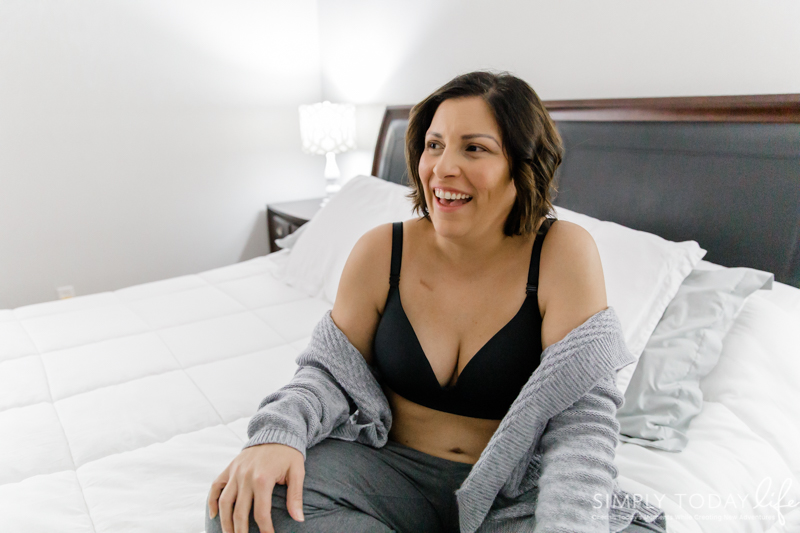 Who Are Elemental Bras For?
I would have to say that Elemental bras are for anyone who wants a very comfortable bra, but specifically, they were designed for breast cancer survivors and previvors in mind.
The Elemental brand goals are to "create quality thermal bras designed with the needs of breast cancer survivors and previvors in mind. We pride ourselves on our uniquely functional, innovative bras made to be warm, comfortable, and beautiful".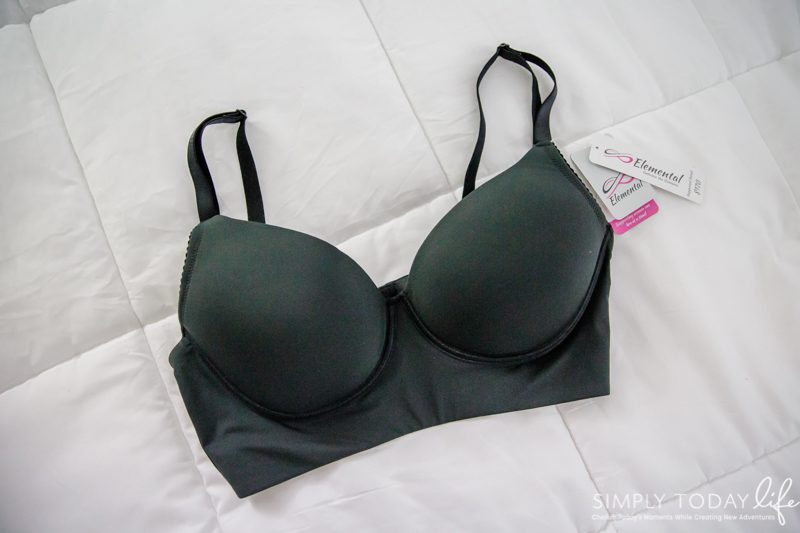 The Price Is Worth It
For me, the first thing I look at when purchasing any clothing or anything at all for myself is the price tag. Yes, although the price tag is a bit more than you would purchase a regular bra for, I've already have spent well over that amount of money on several name brand bras that just don't fit me properly and hurt. They are now just sitting in my drawer and not being used.
I would have a drawer full of Elemental bras if I could! In fact, I can't wait for them to release the 40 B in The Jodie Bra in a nude color because I will be the first one to purchase it! That's how much more comfortable this wide brand bra has been for my double mastectomy.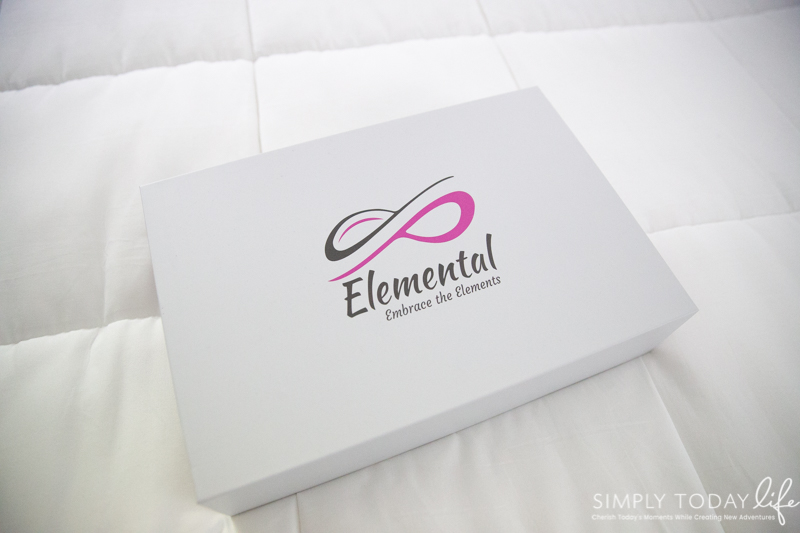 Elemental Gives Back
With this purchase, you will make a difference! Your purchase will help a woman who is still in the midst of her battle with cancer to stay warm. For every bra sold, we will donate one extremely soft, warm fleece blanket to a woman who is in chemotherapy.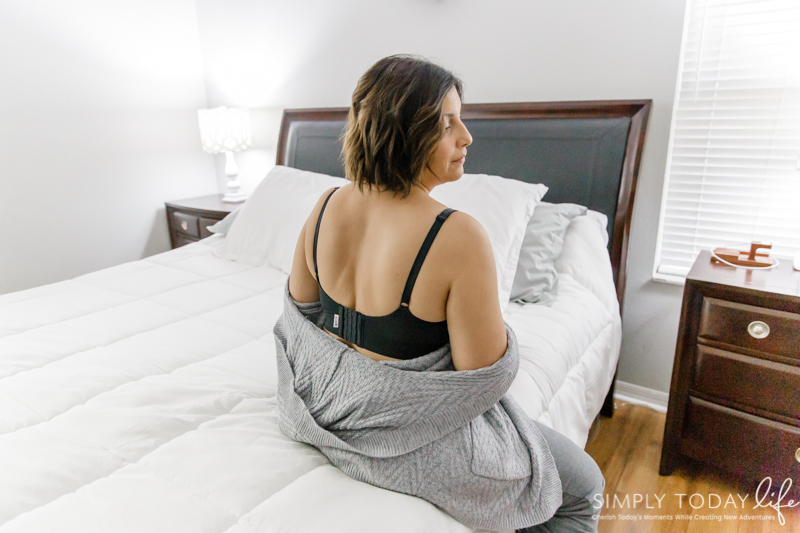 When it comes to comfort and painless bra wearing, Elemental bras has got it down. The Elemental bra features such as the wideband, adjustable straps, moisture-wicking fabric, and no wire will have all breast cancer survivors with mastectomy's excited about wearing a bra again! Breast cancer survivors have gone through enough hurt, paint, surgeries, emotional health, and so much more! It's time we wore something that made us feel beautiful and comfortable!

Do you know someone who needs an Elemental Bra for comfort?