A lot of times parents or educators thing that they need to spend a lot of money on educational resources, but the fact is that most of the time you can make your own for a lot cheaper!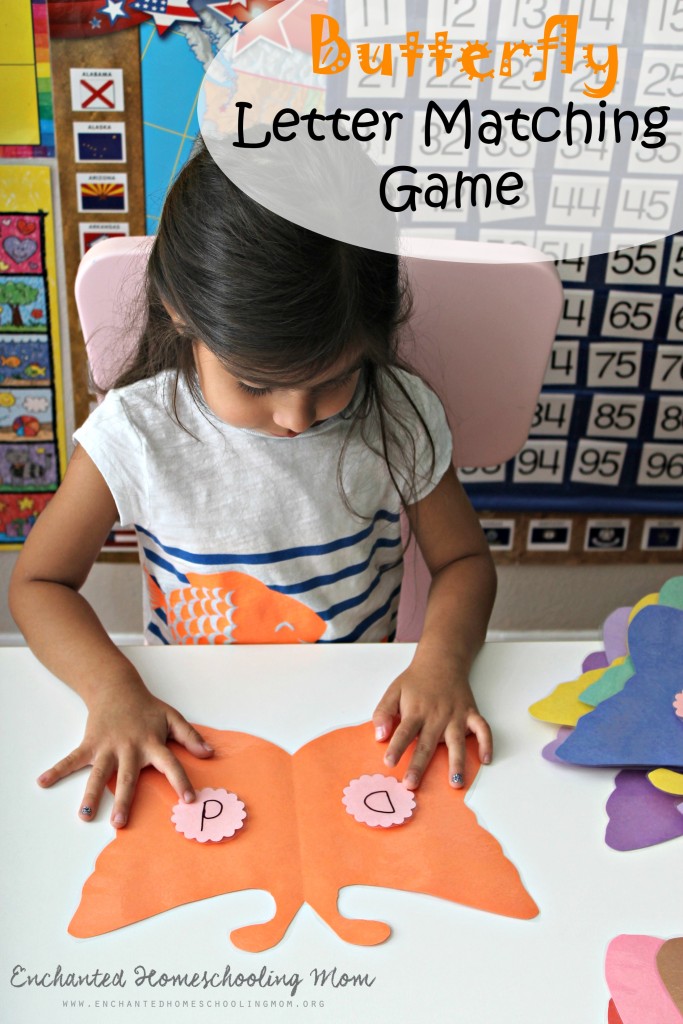 Check out this Butterfly Letter Matching Game I made for my youngest daughter to practice letter recognition over at Enchanted Homeschooling Mom. It's super easy to make and if laminated it will last the entire year!
You can easily convert this game by matching sizes, shapes, and even sight-words! The ideas are endless really!
Hope you visit Enchanted Homeschooling and drop me a note letting me know what you think 🙂
What is your child's favorite educational game to play?