We were lucky enough to be invited to visit Cabins of the Smoky Mountains in Gatlinburg TN this month. I have to say that they are one of the Best Cabins In Gatlinburg For Families With Breathtaking Views to rent. Not only do they have everything families need on vacation, but Southern Living has also named them the Best Family Resort in the Smokies.
Thank you, to Cabins of the Smoky Mountains for hosting our family. All opinions are our own.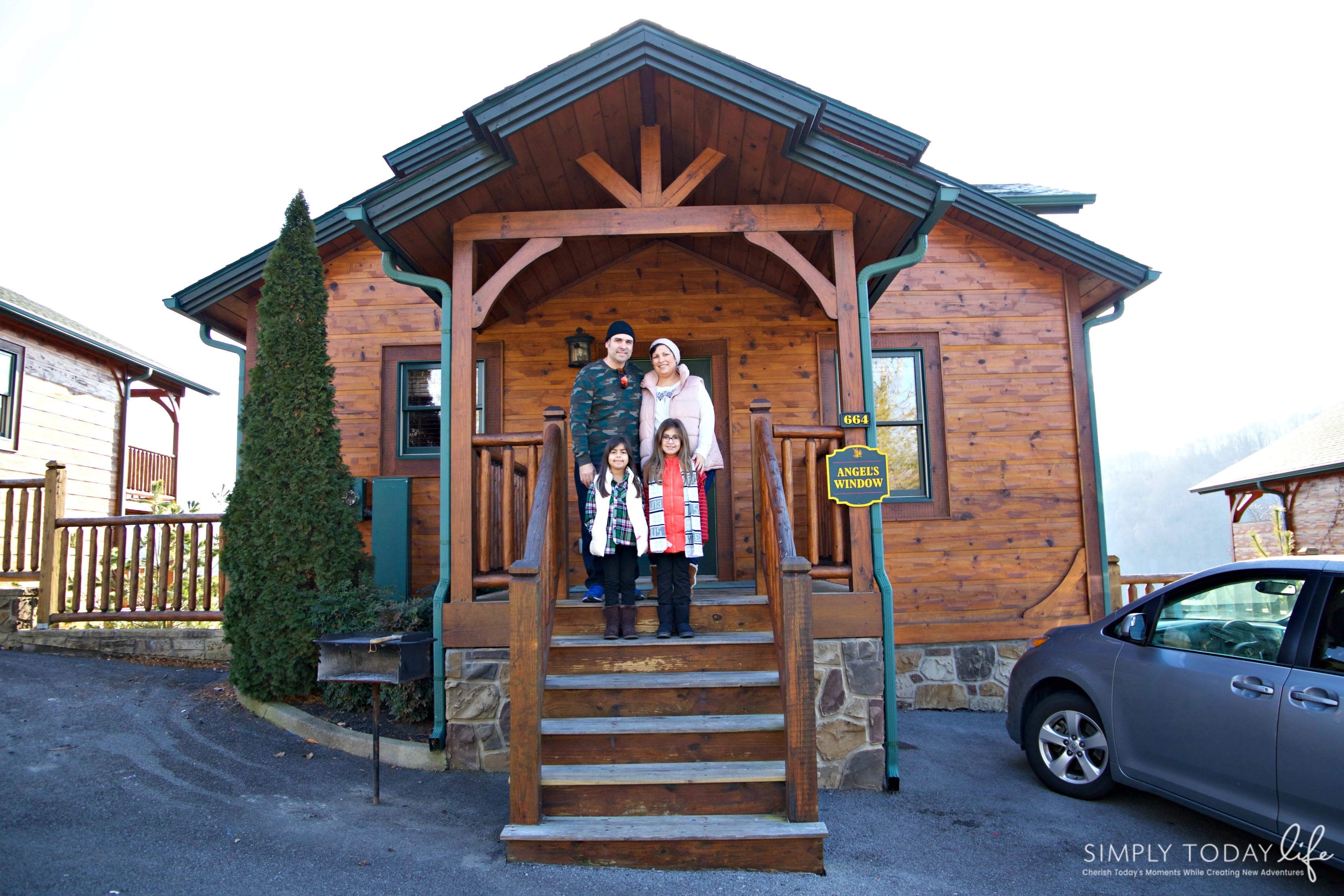 Best Cabins In Gatlinburg For Families With Breathtaking Views
Renting a cabin in the Smoky Mountains has been on our bucket list for a long time. I'm just grateful that the Cabins of the Smokey Mountains lived up to every expectation I had imagined. Not only was the cabin kid-friendly, but the location is exceptionally close to Downtown Gatlinburg and Ober Ski Mountain! Making this one of our favorite family vacations to date!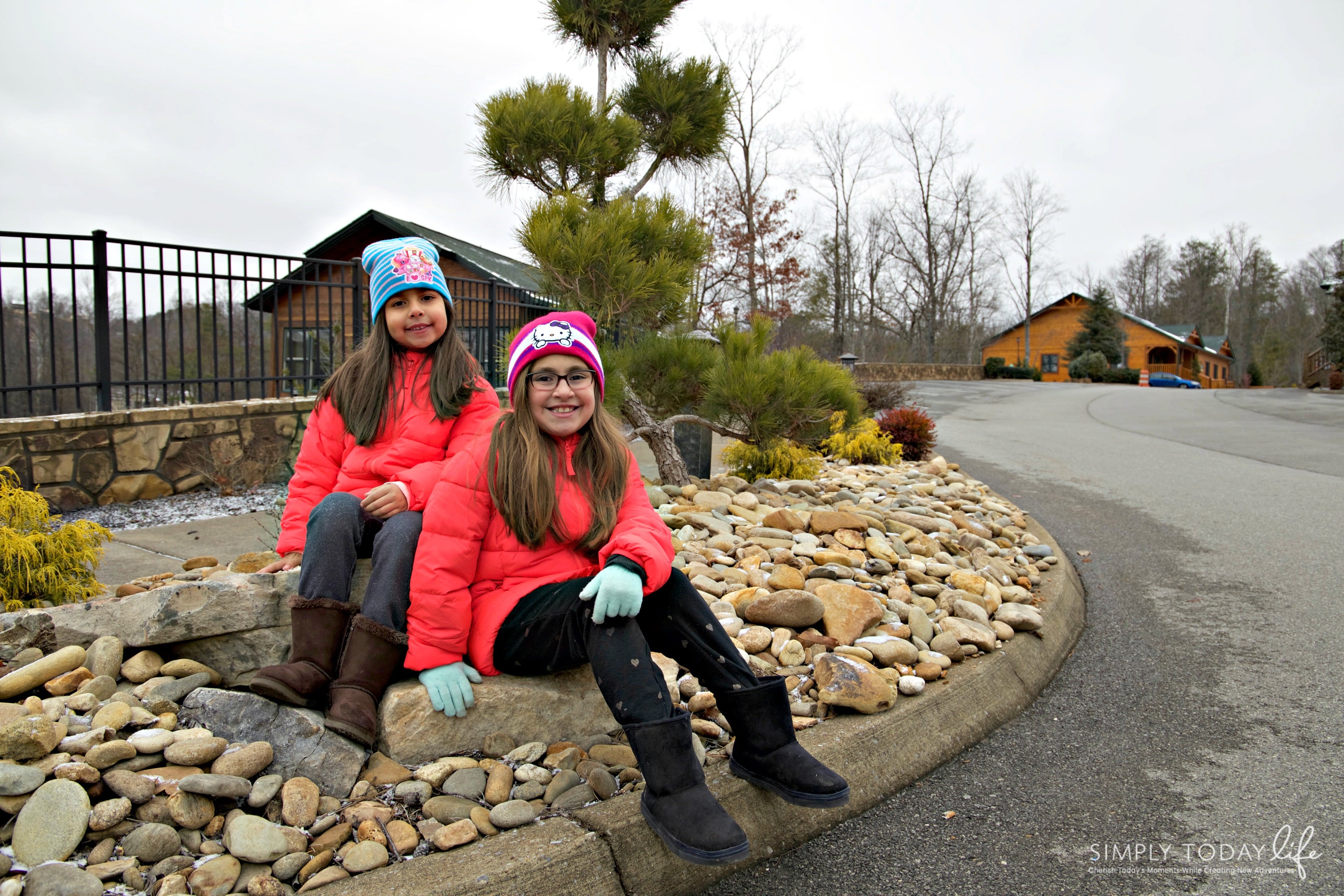 Luxury Cabins
As a mom, I don't usually think luxury when we're traveling with the kids. I usually reserve those for when it's just the hubby and myself, but if you're looking for a luxury family getaway Cabins of the Smoky Mountains should be your choice. Not only are their luxury cabins perfect for couples and honeymooners, but all of the amenities are perfect for families. Providing everything a luxury cabin should be.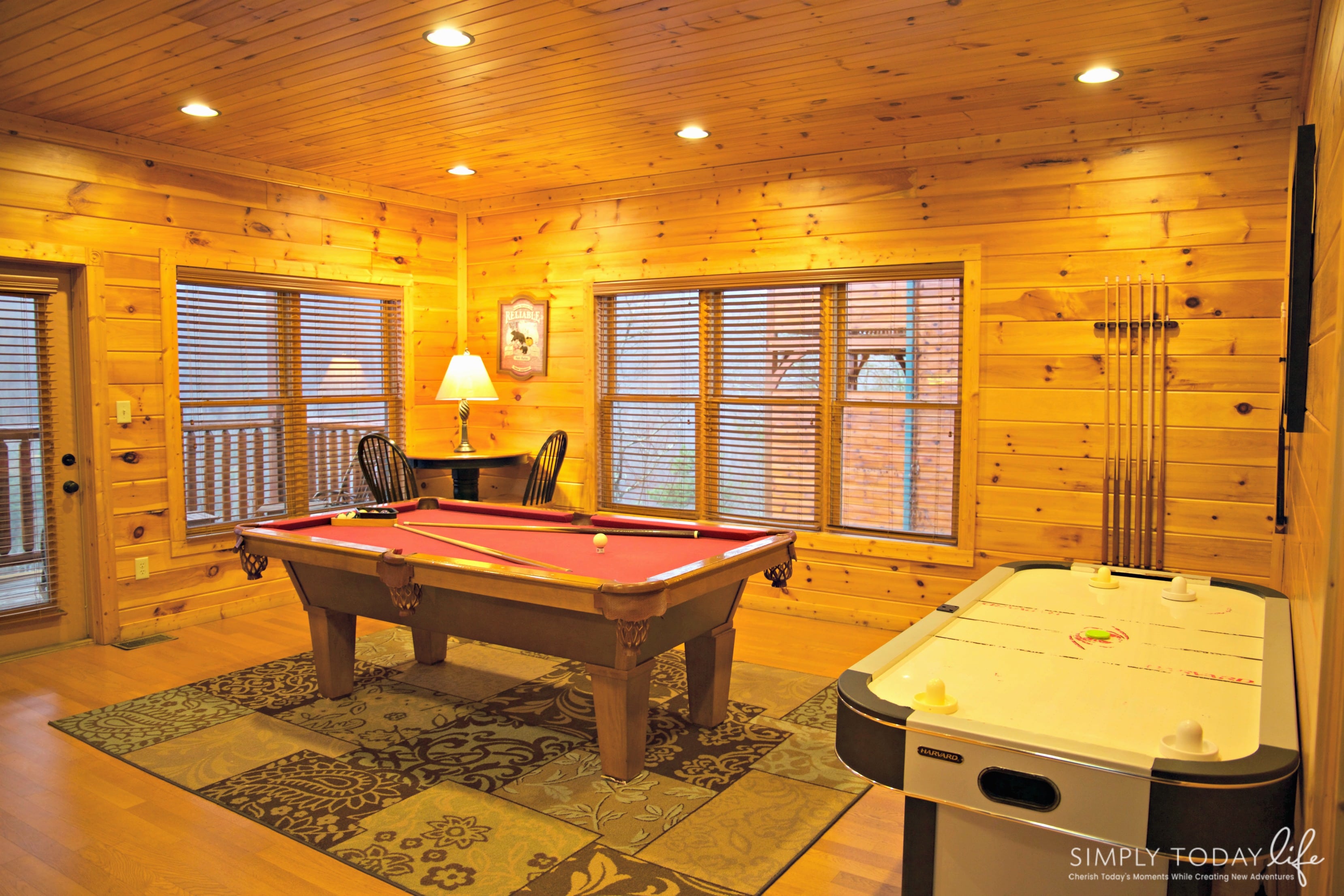 The cabin was clean and filled with everything needed to cook, bathrooms were filled with towels, plus boutique style bath amenities, and no worries about bringing extra warm blankets during the winter months. These were provided in each room as well. Just arrive and sit back to enjoy your view by your electric fireplace.
The resort also has a pool perfect for those summer and hot days. Plus, a workout room for those wanting to keep up with their fitness routine. Although, with such amazing views I suggest taking your walks and runs outdoors.
From the amenities in the cabin, the cabins location, the breathtaking views, and rooms equipped with everything needed on vacation. Our two-story luxury cabin was exactly the weekend getaway we needed as a family.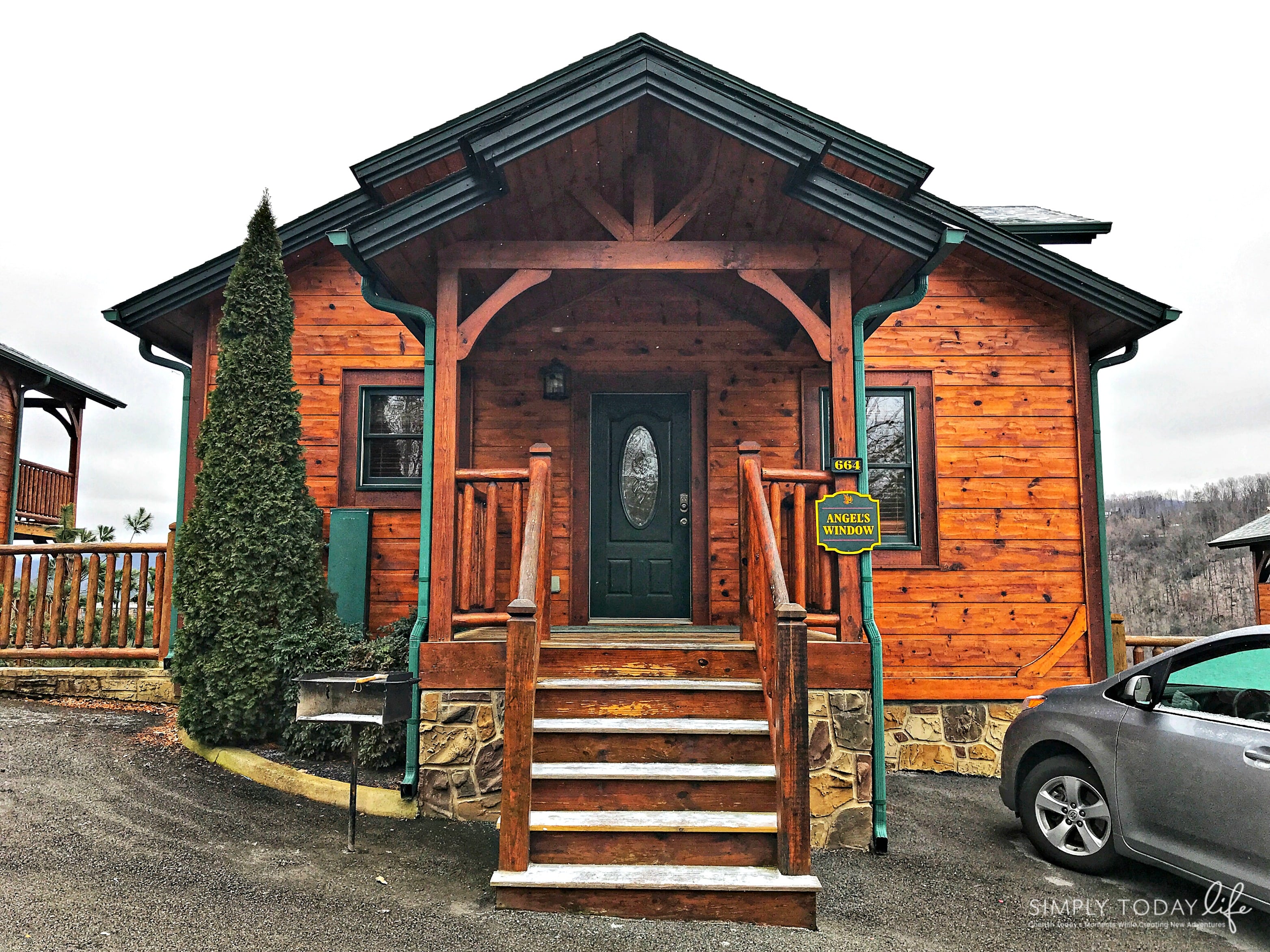 Family-Friendly Accommodations
One of the things that I look at when booking a resort stay is to make sure that the room is large enough for our family of four. Our two-story, two-bedroom cabin was absolutely more than what we could have imagined! My girls were in heaven as soon as we pulled up to our Angel's Window Cabin. I loved how every cabin has its own unique name.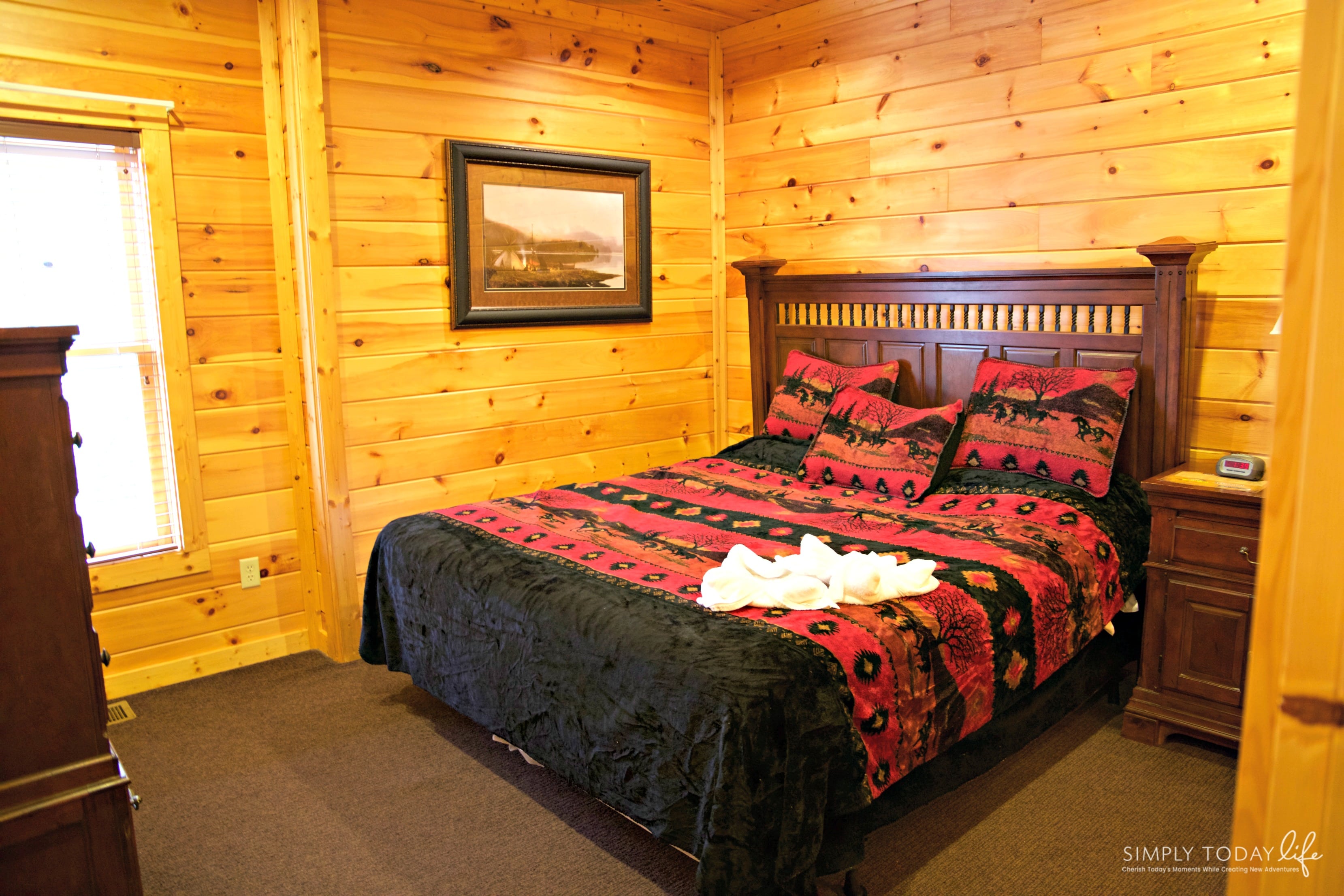 Our 2-bedroom cabin slept up to 8 guests because it also included a pullout couch on the main floor and one in the game room. Yes, you read that correct! A game room with a pool table, air hockey table, and video arcade games! I'm talking Galaga, Pacman, Donkey Kong, and so many more! Not only were my girls excited for all the indoor activities, but I will admit that hubby and I were as well. Especially with the rainy weather, we were expecting icy roads for the weekend. We took advantage of these amenities for sure!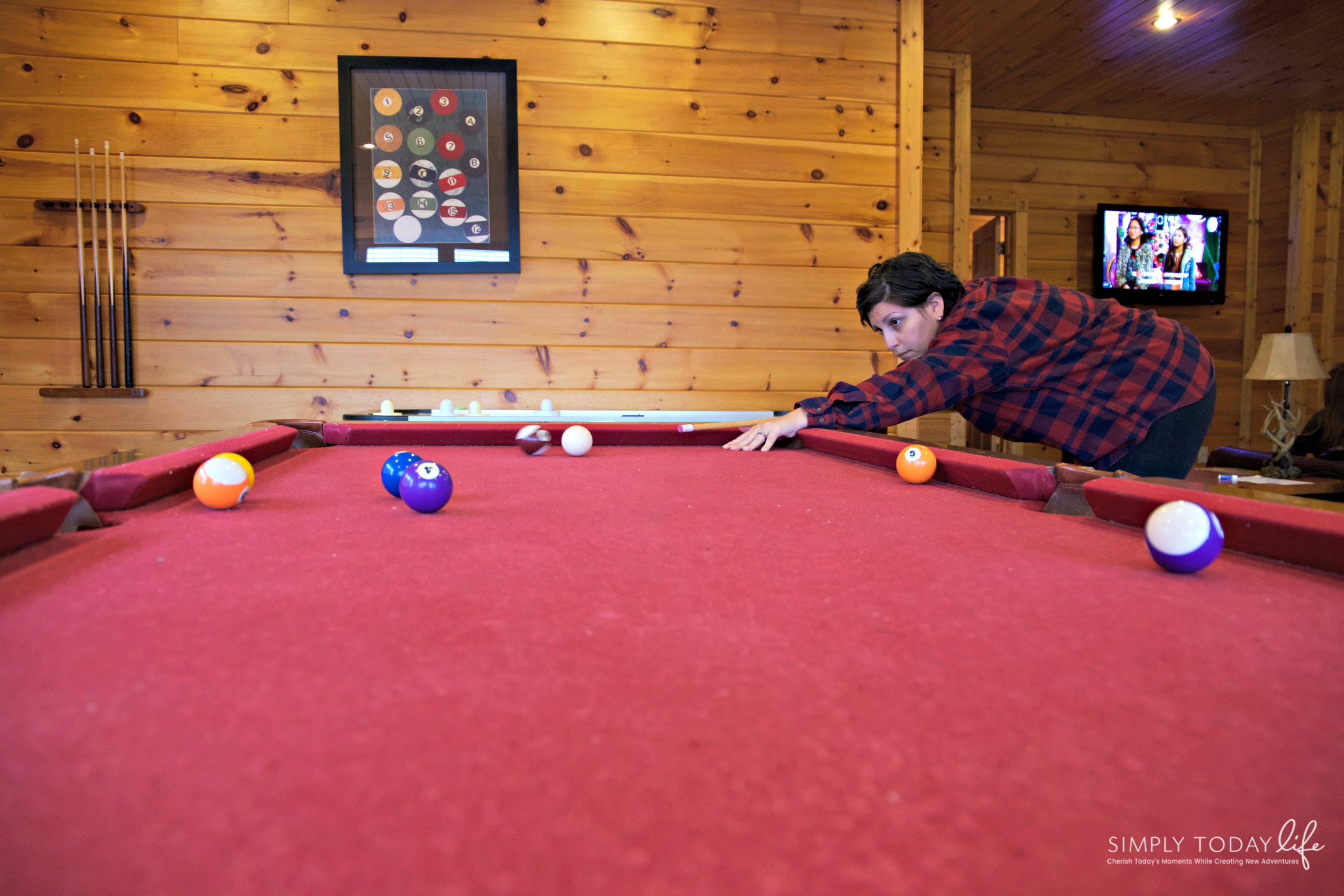 The game room was located on the bottom floor of the cabin, which had a balcony with a jacuzzi with a magnificent view of the Smoky Mountains. This is also where the second full bathroom and bedroom with king bed were located. It also had a small sitting area with a pullout sofa and a large television mounted on the wall. This was perfect for my girls and they were in vacation heaven! They were able to share a room and they were steps away from a room filled with games! Seriously, it couldn't get better than that for the kids! That also meant mom and dad got some extra shut-eye in the morning!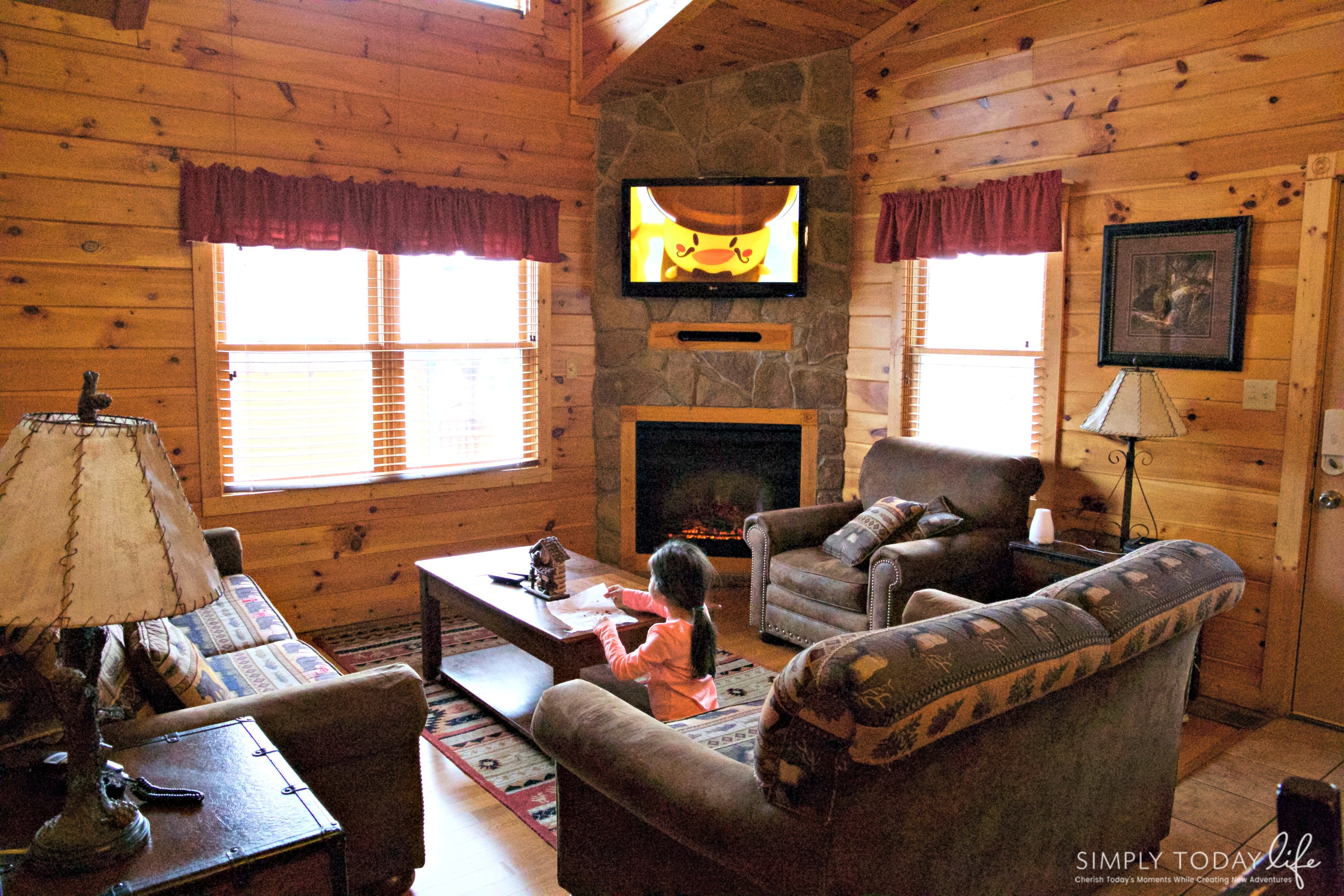 On the main level of the cabin, there was a full kitchen, huge dining table, living room with a television, and electric fireplace. As much as I'm a fan of a nice wooden fireplace, I appreciated the electric fireplace in the cabin because I never had to worry about my girls. They are so curious about them because we don't have one in our Florida home. It was nice not having to stress or worry about them being near the fireplace during our vacation if hubby and I were playing downstairs.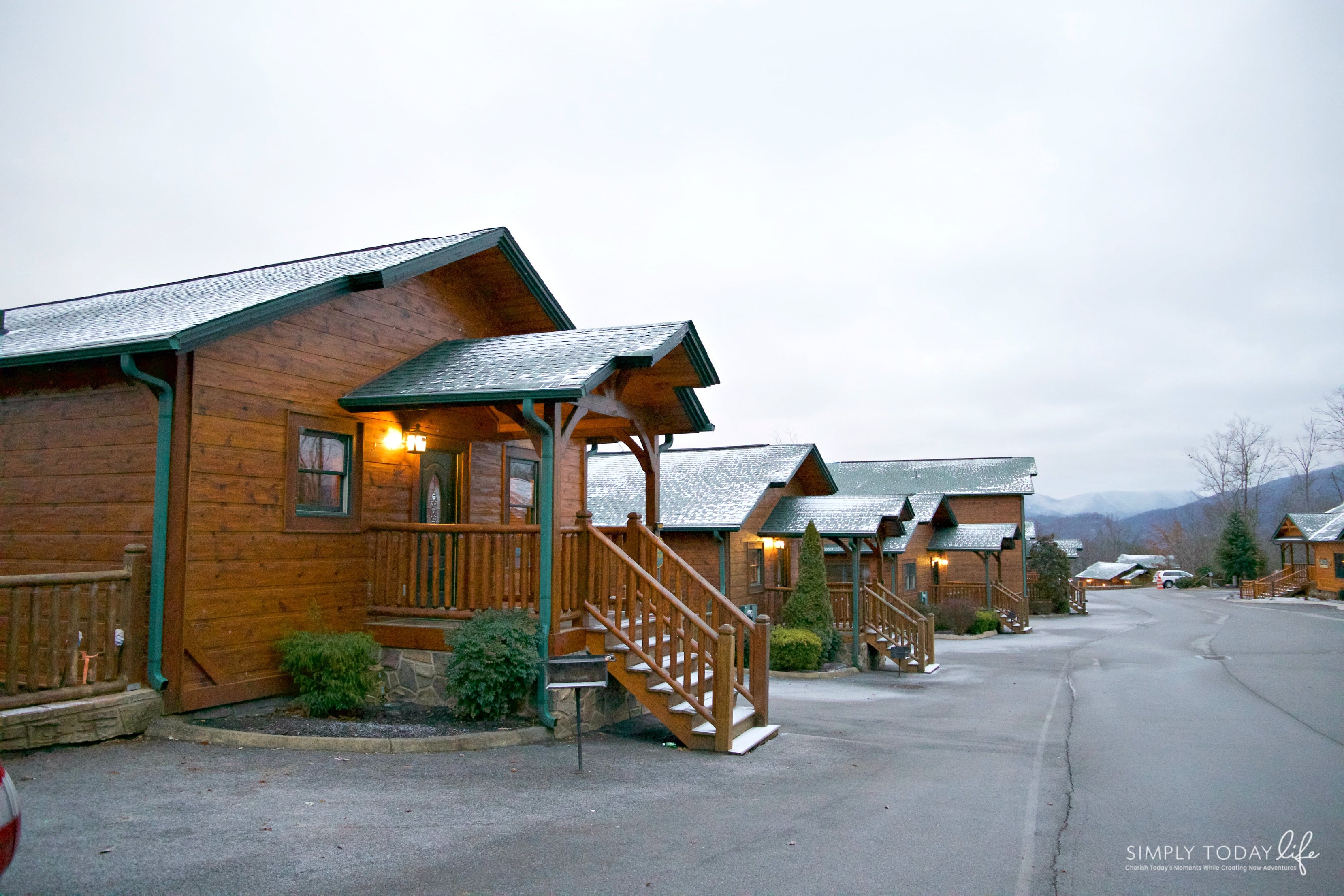 The first level of the cabin also had a full-size bathroom with a master bedroom with a king bed. Where it had its own balcony stepping out to enjoy mother natures spectacular views of the Smoky Mountains every morning. I could have spent the rest of my life just enjoying the breathtaking views!
Cabins of the Smoky Mountains have cabins ranging from 1-bedrooms all the way to huge massive cabins with 8-12 bedrooms! I already know where we will be booking when we are ready for our next family reunion!
Check out our cabin video tour below!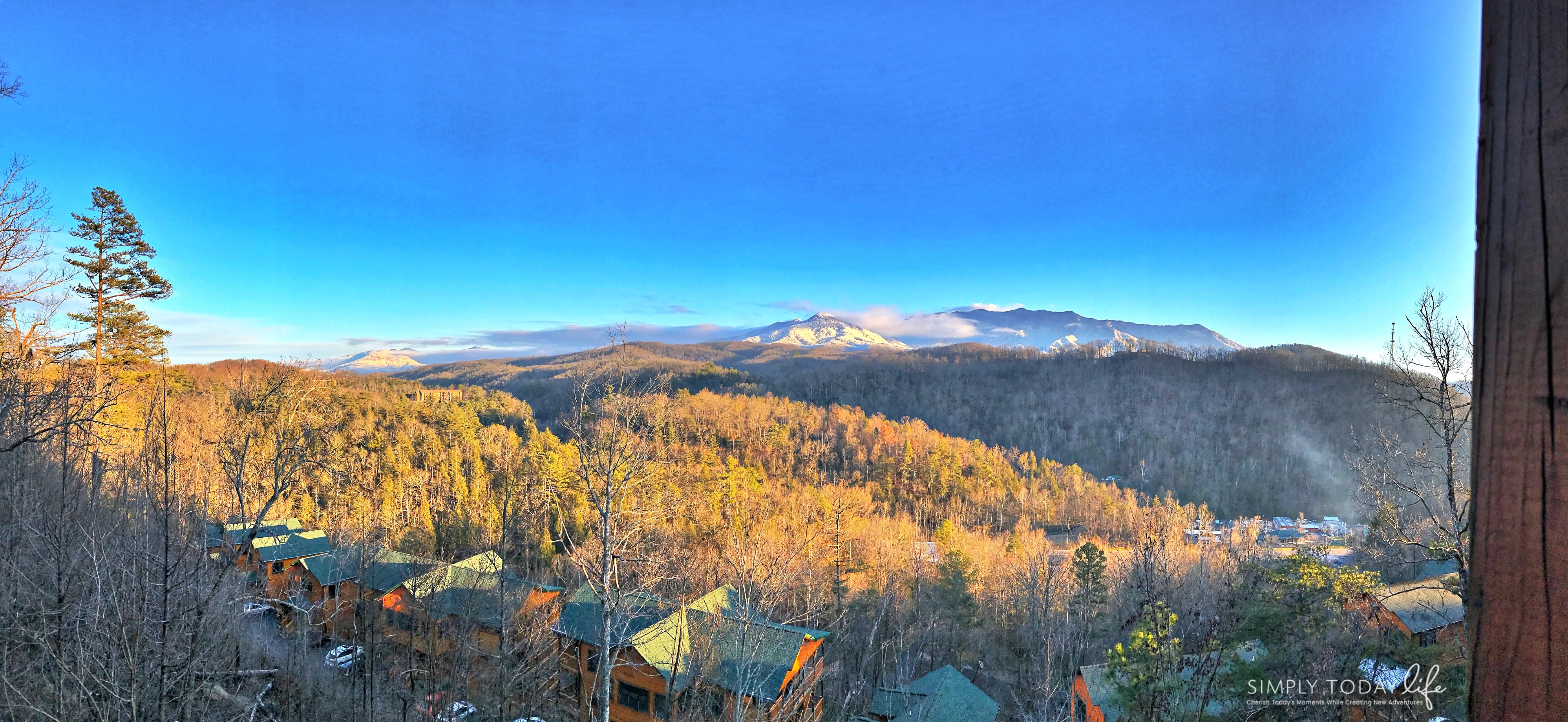 Breathtaking Views of the Smoky Mountains
One of my favorite things about staying at Gatlinburg Fall Cabins of the Smoky Mountains was the spectacular view the resort has. It sits at the top of a mountain that overlooks not only the Smoky Mountains but part of the Gatlinburg town. Making it the perfect background drop for a relaxing family vacation.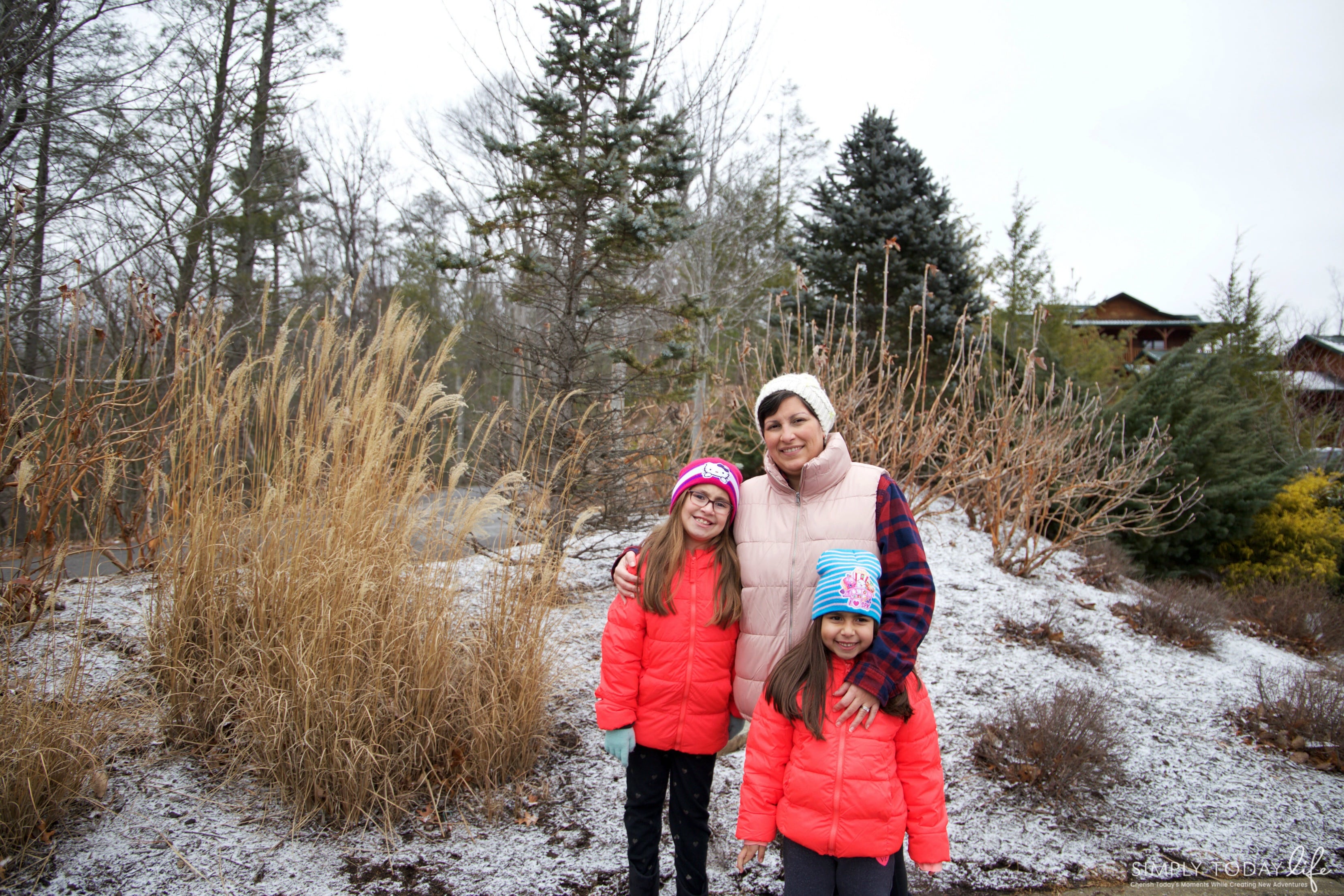 If you have never seen snow on top of rooftops like us, then make sure to book your cabin during the winter months and hope for some snow! We woke up to our first morning in our cabin to snow on top of rooftops and all I can say is that these Floridians were met with such beauty out of our balcony!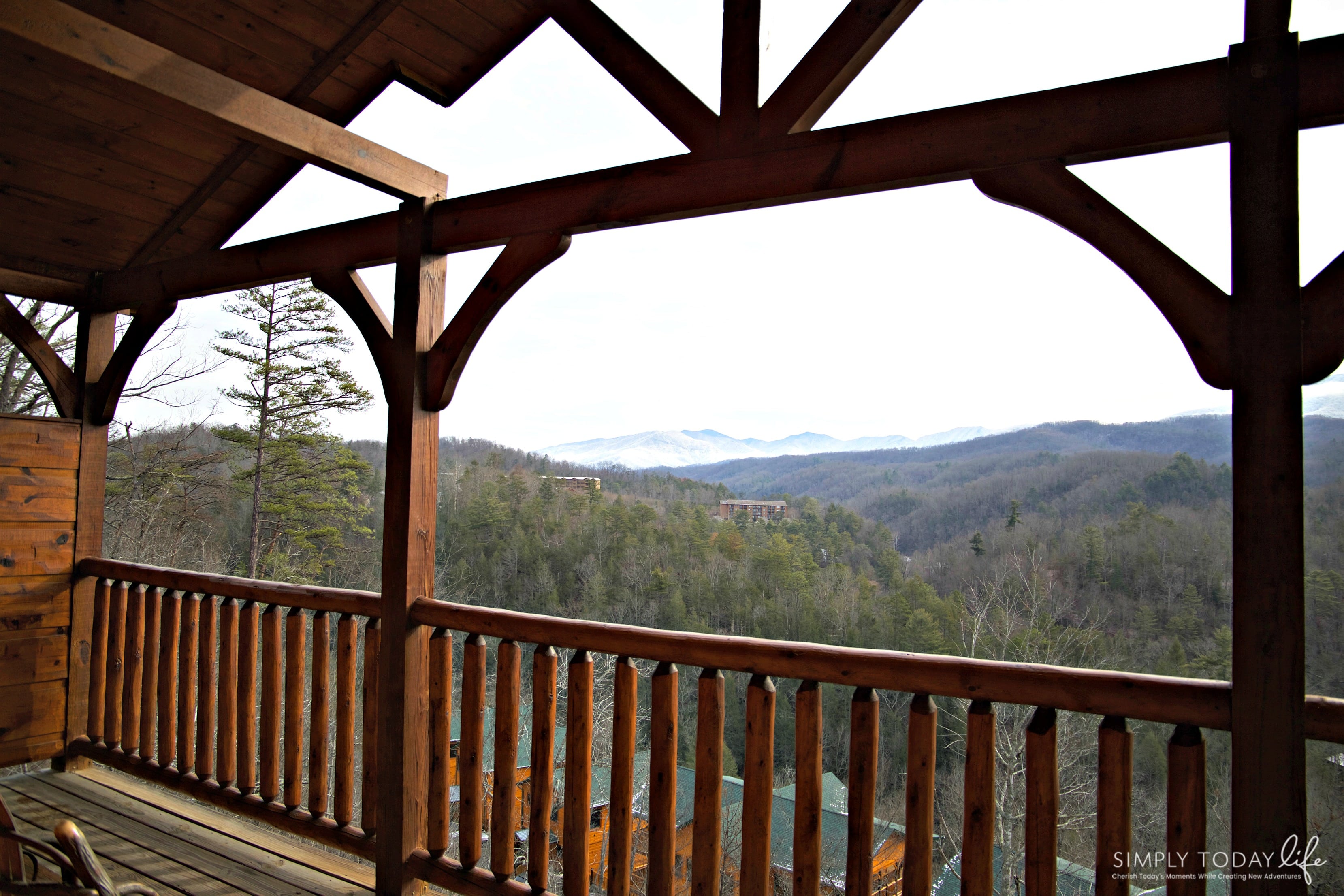 Close To Popular Landmarks
When traveling with the kids I always try to choose a resort that is close to all the attractions and must-see landmarks. Lucky for us our cabin was located just minutes away from both downtown Gatlinburg and Ober Ski Attractions. Although, we sadly didn't get a chance to explore outside of the resort because we were afraid to drive in the snow and icy roads, it's the perfect place to be able to not only relax but go on epic adventures. But that's okay because it means we will be back soon!
Another perk of staying with Cabins of the Smoky Mountains is that they have partnered with some of the most popular attractions in Gatlinburg and Pigeon Forge. Offering their guests amazing discounts and free tickets. Check out their coupon packages!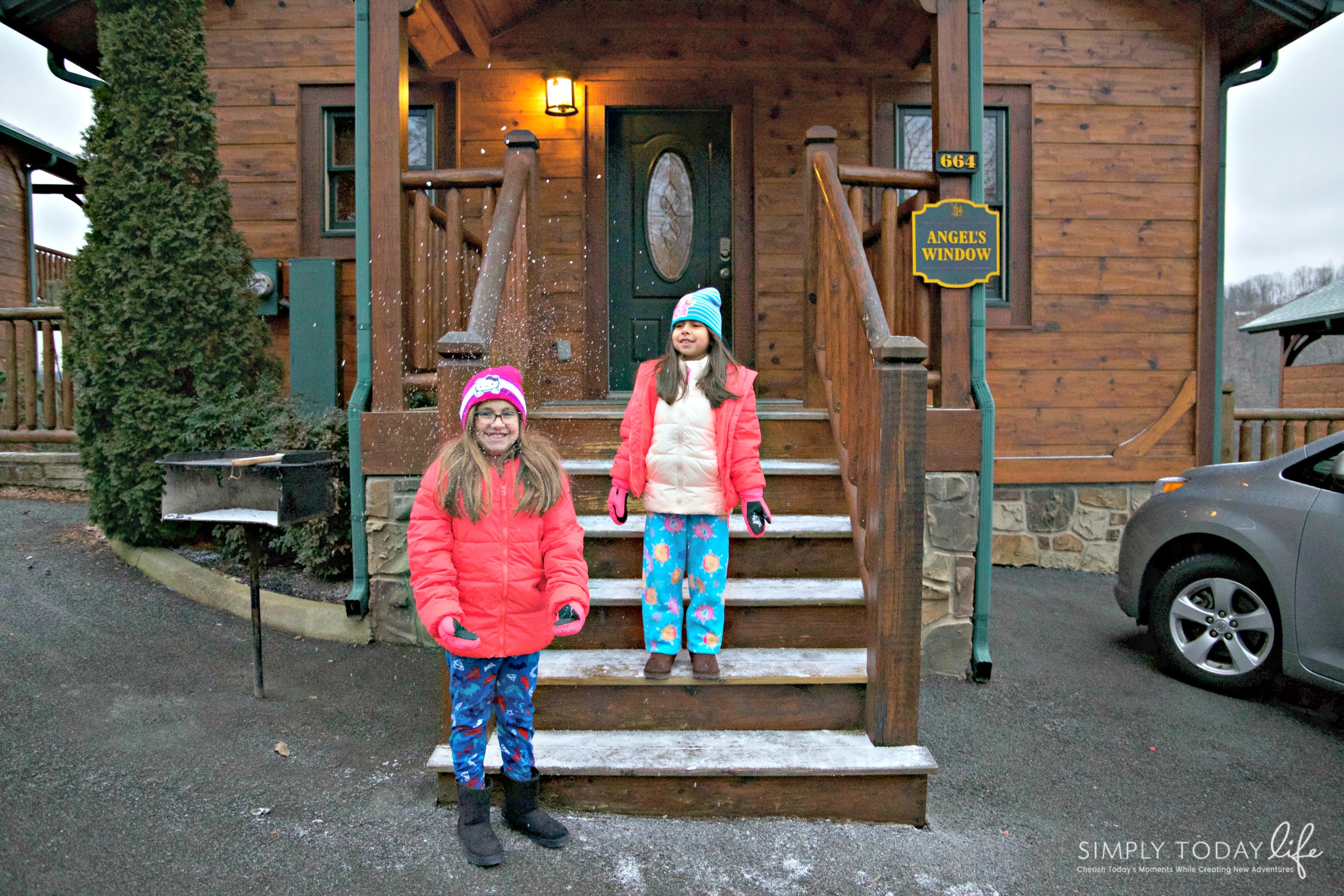 Once In A Lifetime Family Memories
I mentioned above that we mostly stayed and enjoyed our cabin during our trip. The truth is we created some once in a lifetime family memories we will never forget! Living in Florida doesn't give us much of an opportunity to see snow. As soon as we had our dates booked for our cabin stay, we were hoping that we at least would be able to experience some type of snow or flurries. Lucky for us we did and it was such an amazing experience!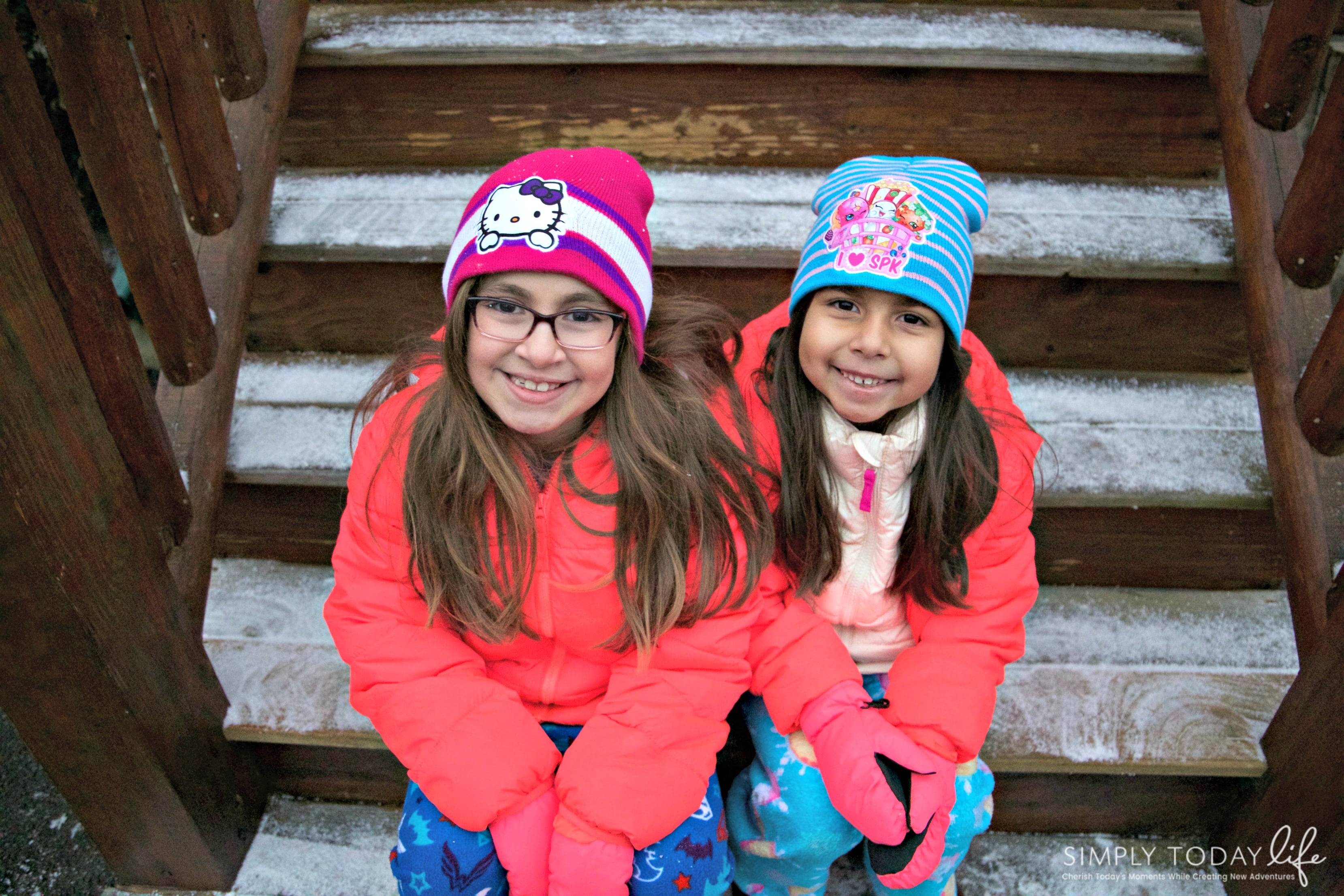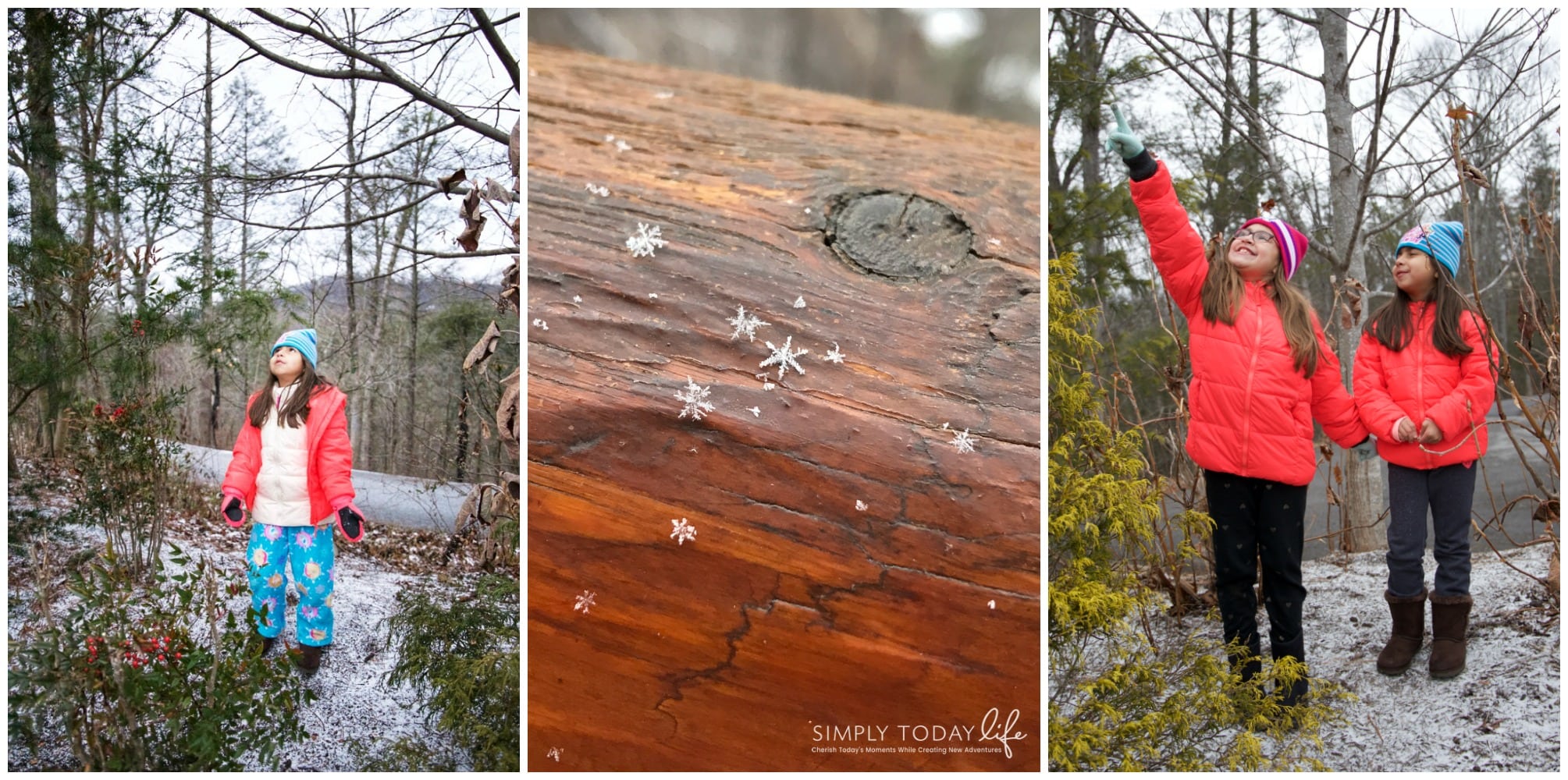 It was predicted to flurry during our first night only, so hubby and I made sure to keep a lookout. We didn't' want our girls to miss this experience! Not long after they fell asleep it began to snow and I just couldn't help waking them up for such a magnificent sight!
We all ran outside to take in the magnificent view of snow coming down for the first time! I truly was giddy as a school girl. Just seeing my girls faces and excitement brought tears to my eyes! Lucky for us it didn't end on that one night. It flurried all weekend and this Florida family got an amazing fill of white rooftops.

As you can see we had an amazing time in our weekend cabin! If you're looking for the best cabins in Gatlinburg TN, then I highly suggest booking your next family vacation at Gatlinburg Falls with Cabins of the Smoky Mountains! It's as easy as booking online too!
You can visit them online or follow them on Twitter and Instagram to keep up with all of their news.
Have you ever visited the Smoky Mountains?