This is a sponsored post with IDO3D and iHomeschool Network.
When looking into activities for my girls I try to find crafts that allow them to use their creativity, especially for my oldest daughter. She is my artist and she loves to explore through art. I loved watching watching their Art Creativity with the IDO3D really shine out! So much that I'm thinking of using it as part of our yearly art curriculum when exploring literature and art history.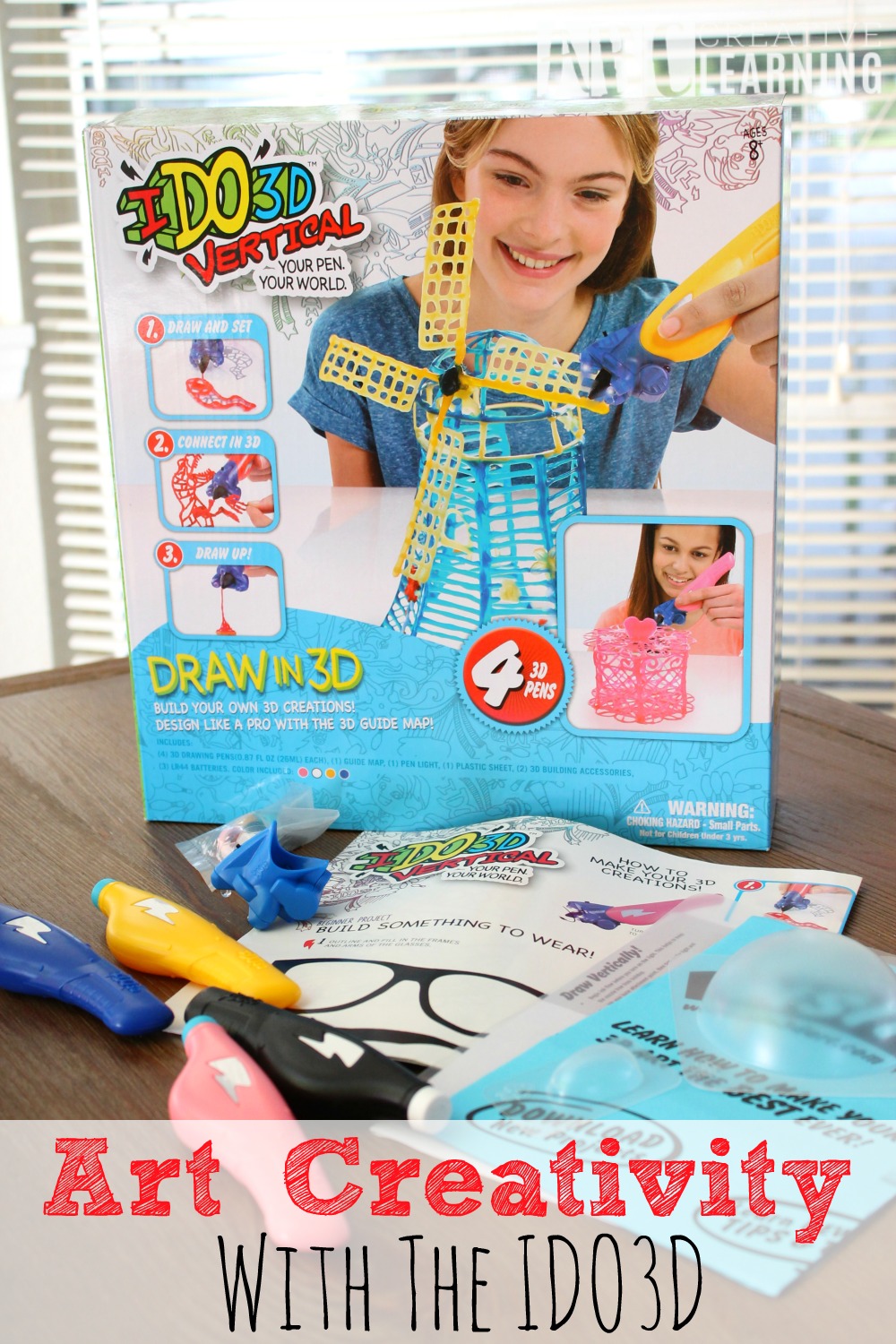 Art Creativity with the IDO3D
Like I've mentioned before, my girls love art and it is something that I try to incorporate throughout the year. I believe that art really allows kids to show their imagination with no boundaries and the IDO3D vertical pen really allows them to expand beyond just drawing.
To say that my daughters were excited to try out the IDO3D was an understatement. As soon as they saw that they could create in 3D their minds were filled with tons of ideas. To keep it on the easier side so that we all could get used to the way the IDO3D pen worked we used one of the templates that came with the pen. This really helped in getting used to the pen and how it worked.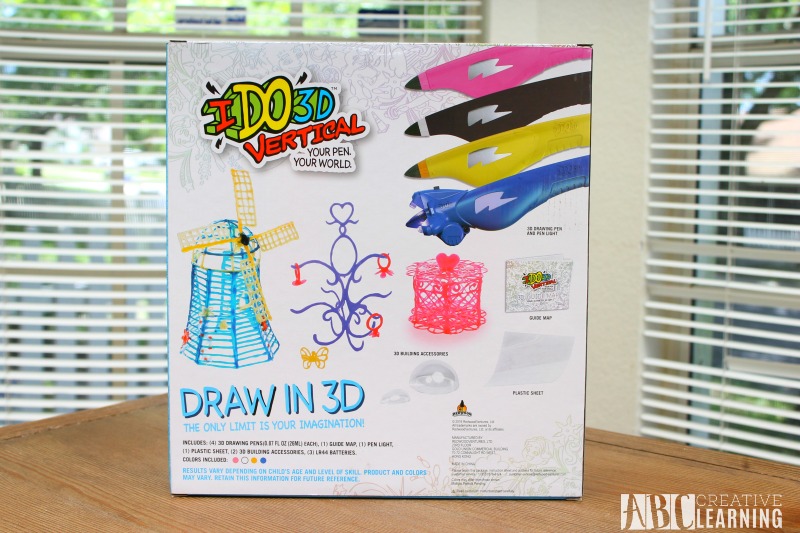 The IDO3D brings everything your child needs to create amazing 3D art. Plus, if you visit the IDO3D website they share videos, tips, a quick start guide, and more exciting art ideas that your kiddos can enjoy creating.
Just like when taking on any type of art, kids need to have a bit of patience and excitement for the IDO3D. Once you and your child have mastered how to maneuver the IDO3D pen the possibilities are endless.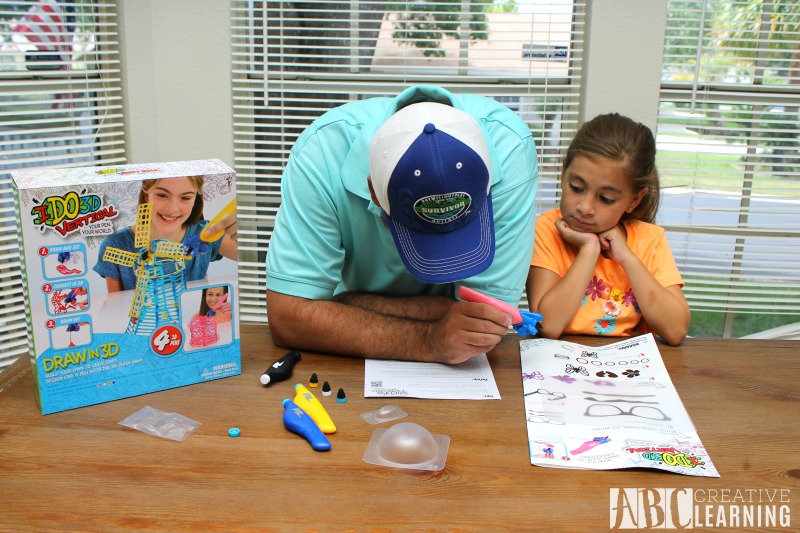 I personally loved how both of my daughters can enjoy art creativity with the IDO3D pen. It really allows them to go as simple or as complex as they want. From creating 3D glasses to building high towers. It all really depends on how in depth your child wants to get with art. Plus, the more practice they get, the bigger the creations will get!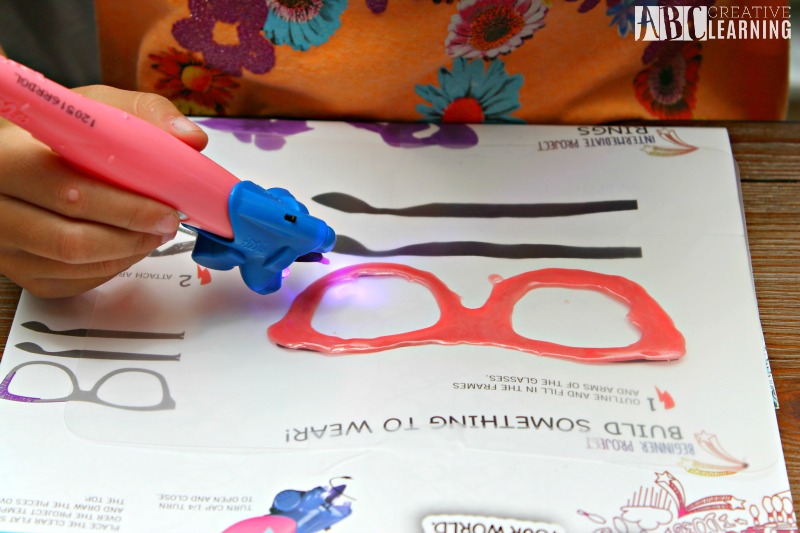 How Does It Work?
The IDO3D is a vertical pen that is used to create art with ink. Connected is a spotlight which will help dry your design as you create it. You can easily use more ink to connect pieces together while drying at the same time. An assortment of fun colors are included to allow your child's imagination to expand as far as they want!
Watch the video below for more details: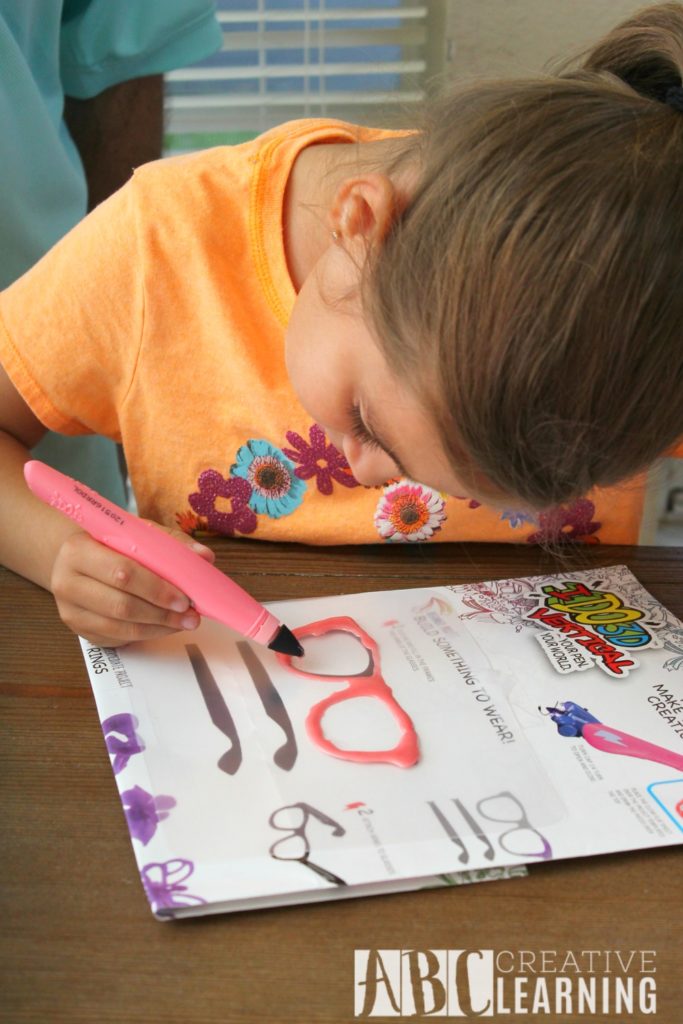 Another plus side that I loved about the IDO3D was the fact that my girls are really challenging their fine motors skills, especially when outlining some of their creations. They have created glasses and jewelry to wear. My oldest even went as far as drawing her own and then outlining it with the IDO3D pen to bring them to life!
If your child loves to create art like my daughter does and loves using their imagination, then I know they will love the IDO3D. Just remember that they might need your help a few times in the beginning while getting used to how everything works, but once they get the hang of it they won't want to stop!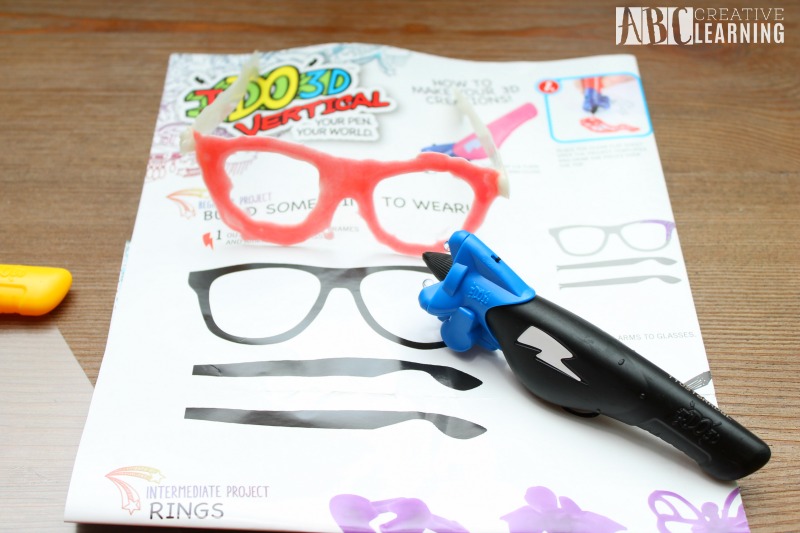 Top 3 Reasons I will be using IDO3 Vertical Pen all year long for homeschooling Art:
Enhances creativity and imagination
Practicing fine motor skills in details
Easily combine historical art with the IDO3
I'm so excited that you all will have a chance to win an IDO3D Vertical pen! IDO3D is giving away 3 sets to 3 lucky winners! Make sure to enter below and read all the details!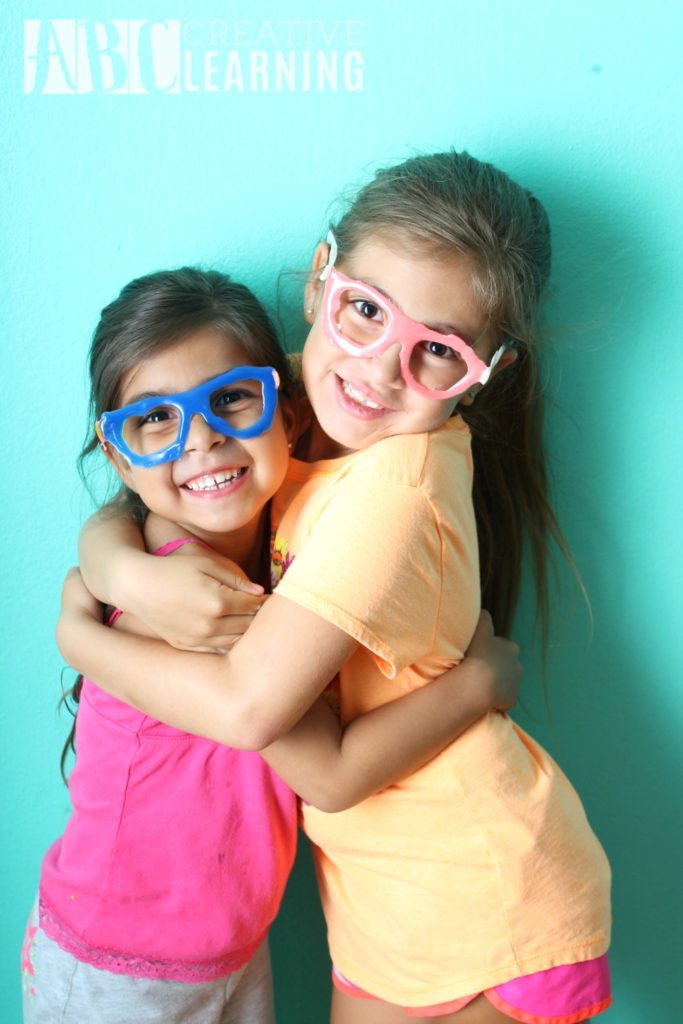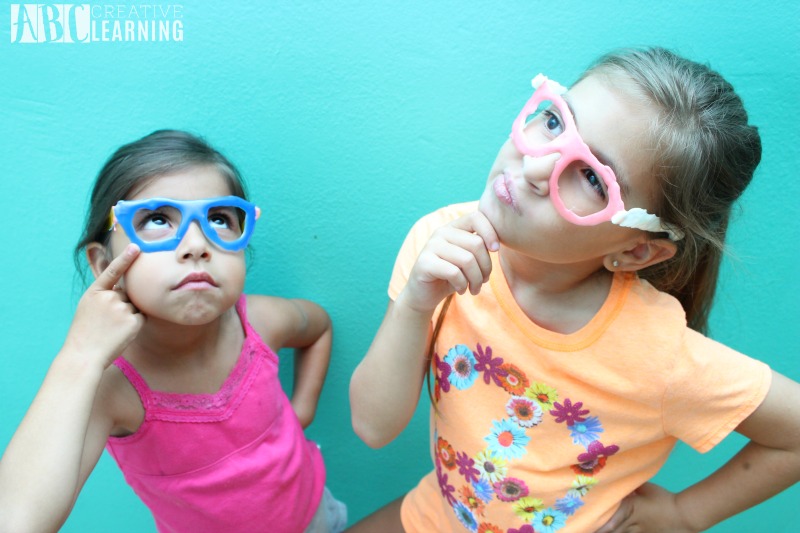 As you can see my girl shad a blast with the IDO3D Vertical Pen! To learn more make sure to check out their website, Facebook, Twitter, Pinterest, Instagram, and Youtube!
Have you tried the IDO3D yet?