One of the things that I love about Florida is being able to visit some phenomenal hotels during the holidays. Last month we celebrate our daughters 4th birthday at the Gaylord Palms and Convention Center. Today I wanted to share 7 Reasons to Visit Gaylord Palms and ICE During Christmas. Whether you are local or visiting for the holidays.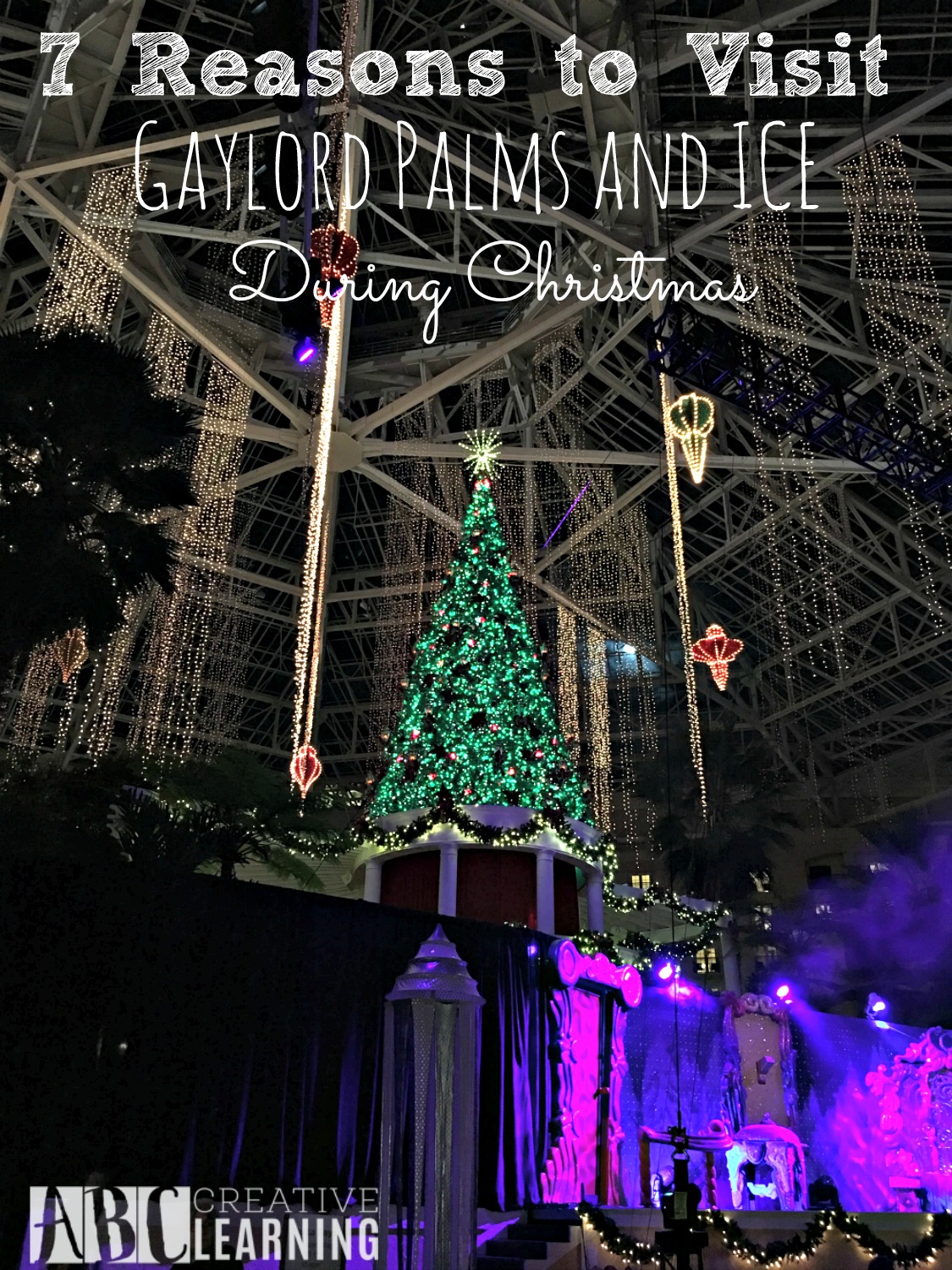 7 Reasons to Visit Gaylord Palms and ICE During Christmas
Visiting the Gaylord Palms during the holidays is extremely beautiful! If you have never had the chance you should definitely stop on by and check out all the events they have in the evenings.
We visited last month when our daughter said she wanted to visit one of the theme parks for her birthday, but with all the theme parks so full for Thanksgiving we decided to do something a little bit more laid back, but still oh so fun!
Here are 7 reasons why we will be visiting the Gaylord Palms and ICE during the holidays again!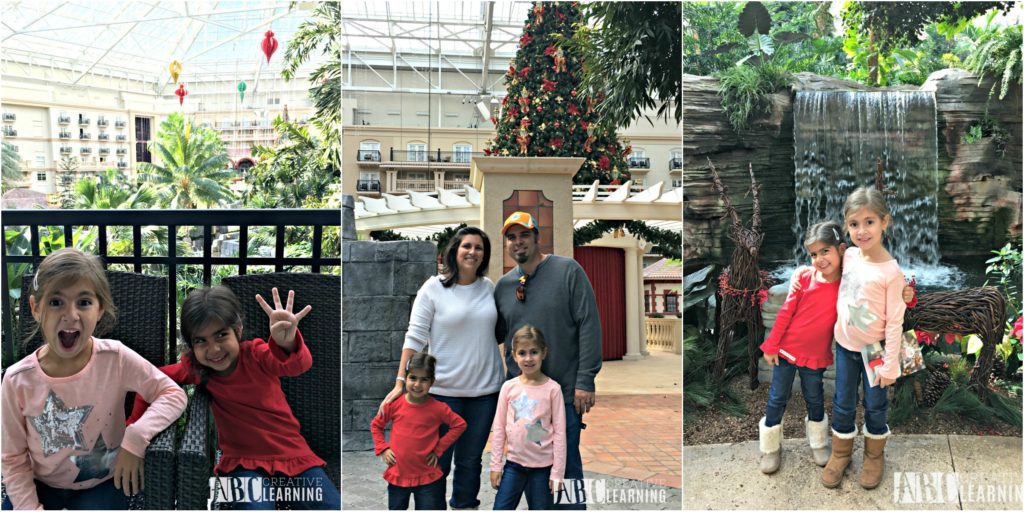 Amazing Decorations
From the moment you drive up, especially at night, you can see the twinkling lights all around the entire resort. Walking into the Gaylord Palms during the holidays is like walking into a Christmas movie! Decorations are hung all around the resort with an amazing Christmas tree in the background. Lots of photo opportunities for the entire family!
I finally got some amazing Christmas family pictures just by walking around the resort.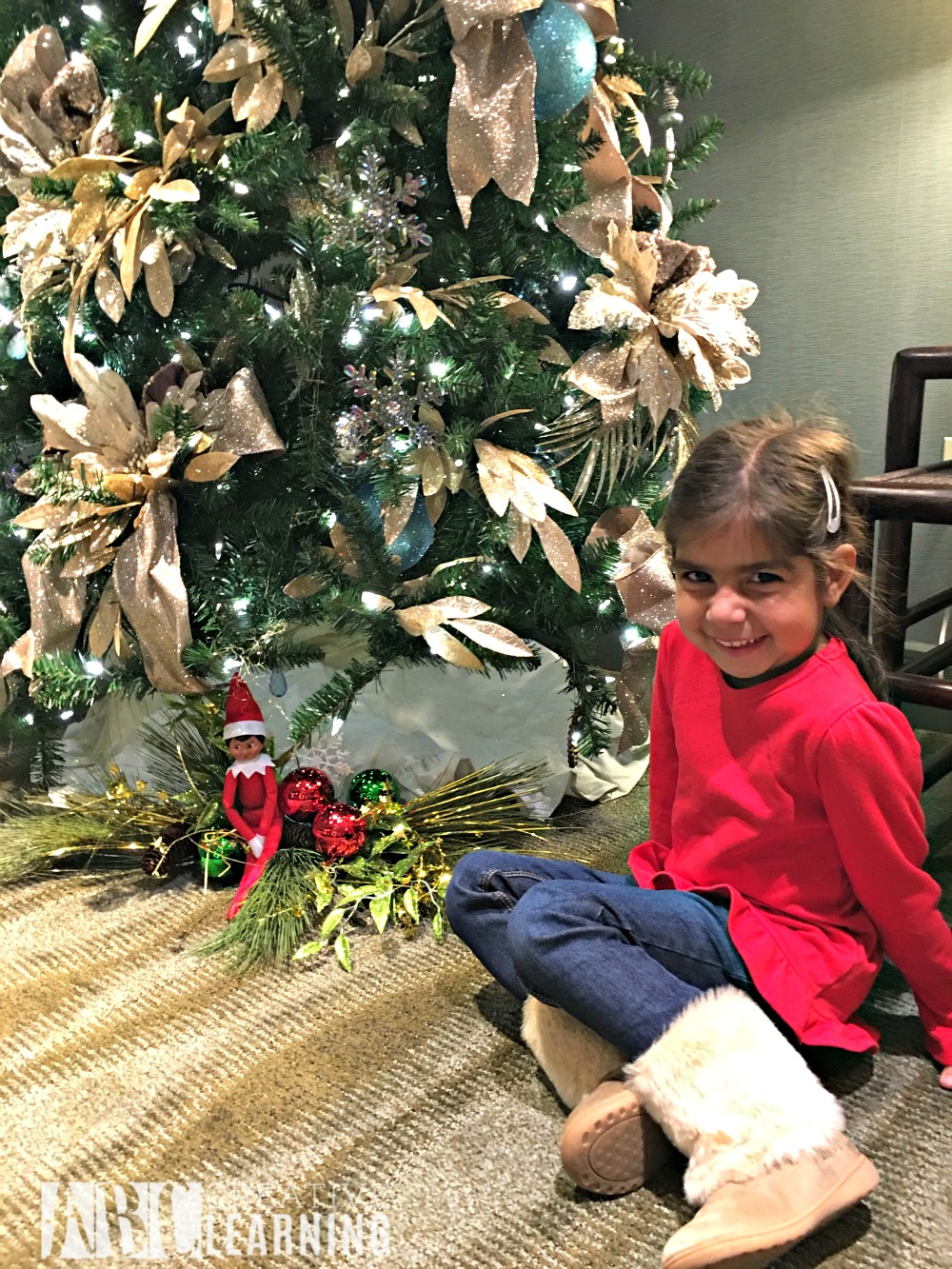 Elf on the Shelf Scavenger Hunt
This year the Gaylord Palms added some fun and games to their holiday events. At check in my girls were given a booklet with games and clues on finding Santa's scout elf helpers. The elf on the shelf friends were hidden all around the resort and could be found by using the clues in the booklet.
My girls absolutely loved playing this game and wanted to do it over and over again! Can you find him in the picture above?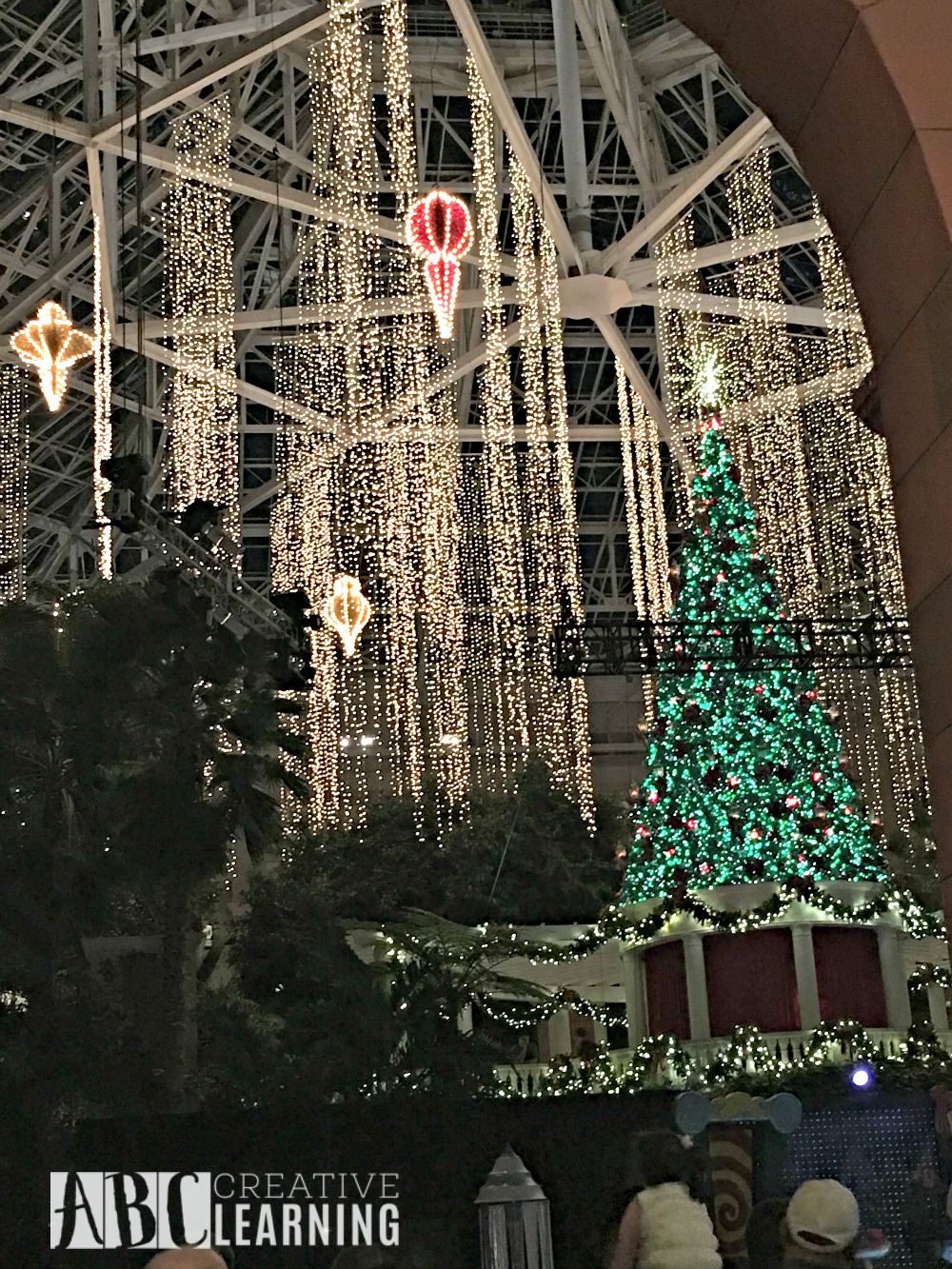 Daily Entertainment
One of my favorite things at the Gaylord Palms is the Christmas show. This year we got a chance to watch part of the Tree lighting and the Cirque Dream Unwrapped. This is the main reason we stayed at the resort, so that we could catch the show and not worry about rushing about, but unfortunately we did not expect it to be so crowded. Wished we would have gotten there a bit earlier or that my room faced the tree lighting area.
If you are planning to see the night show like we did, make sure to get there as early as they allow to grab a seat. Especially if you have younger kids. The area gets very, very, very crowded and there is a chance that your little ones will not be able to see if you do not grab a seat. That's why I said we saw part of the tree lighting, because my girls were having a hard time seeing and my daughter who was celebrating her birthday was very upset.
Note: Times and date of shows may vary.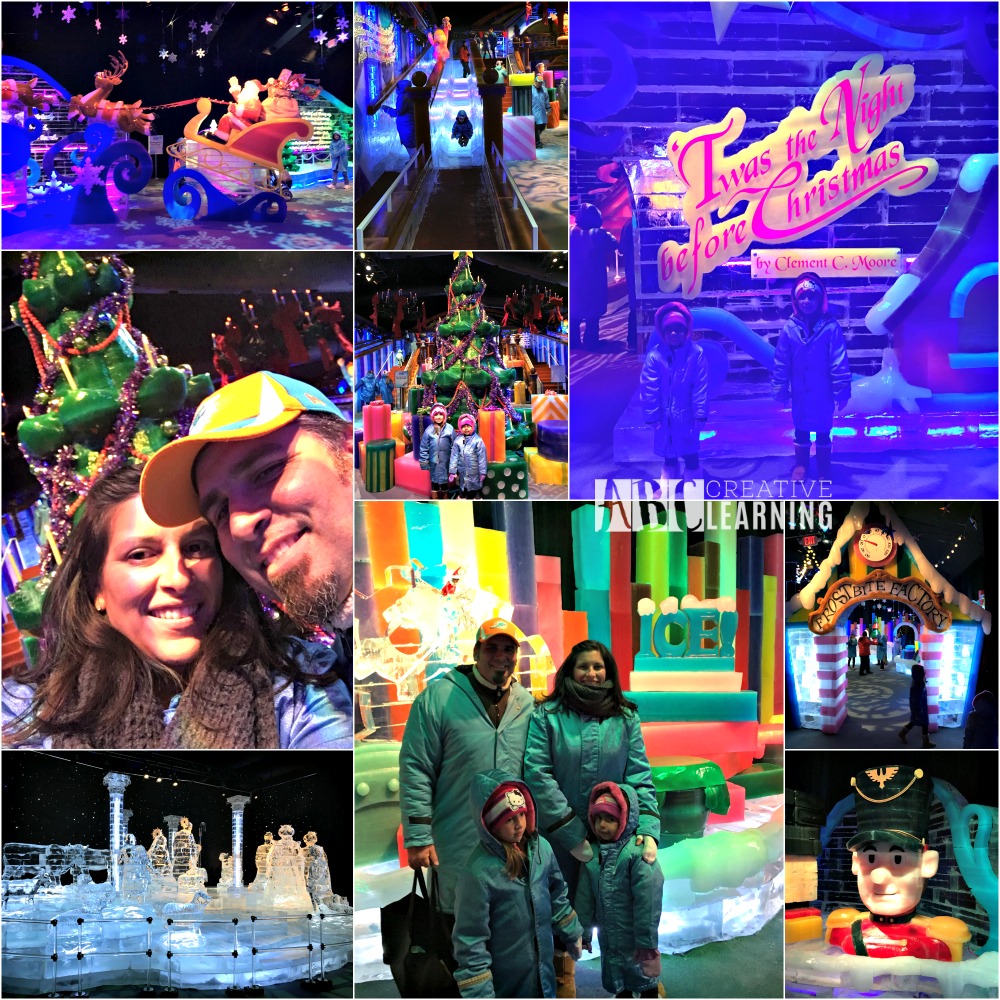 ICE
Along with our room I decided to purchase the ICE package where we would be able to walk through ICE as many times as we wanted without any lines throughout our stay. I honestly didn't think that we would use it more than once, but my girls loved it so much, even with us freezing, that we went back a few more times.
We loved all the beautiful ice sculptures and the ice slides inside with the theme of 'Twas the Night Before Christmas. I think that the package with the hotel room and tickets for ICE was a fantastic deal!
They also had snow tubing which is new this year. We didn't get a chance to take a ride on the tubes, but they looked like lots of fun!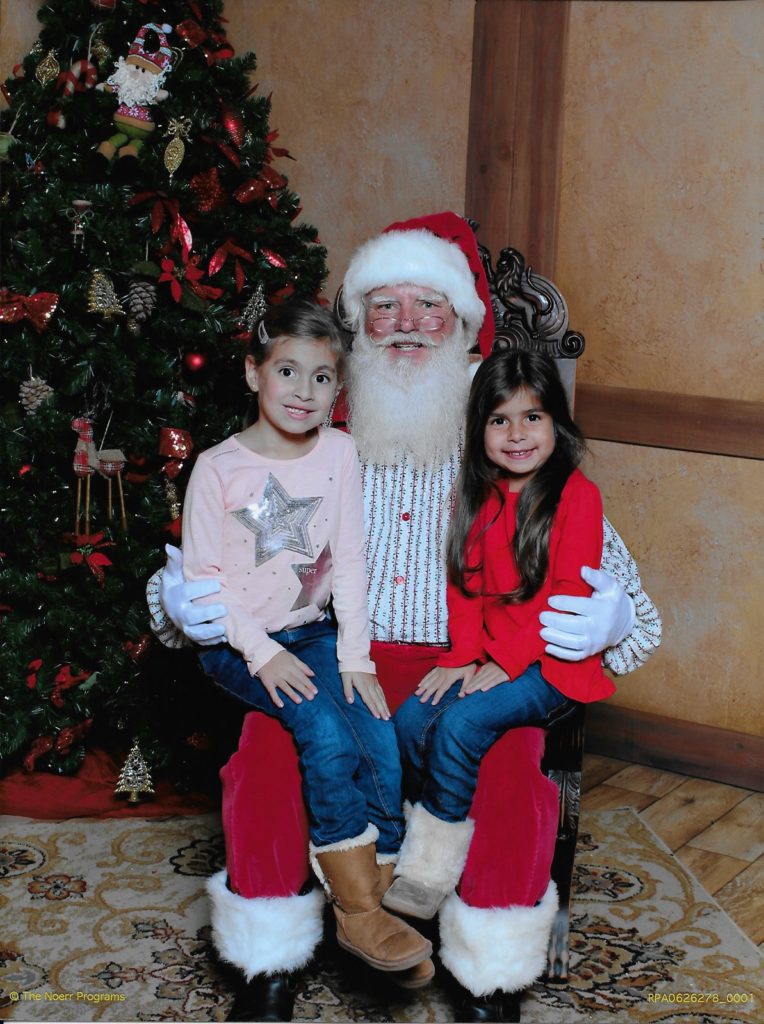 Santa Visit
Once you finish walking through ICE you have a chance to visit Santa. Let me tell you about the Santa at the Gaylord Palms! Not only did we not do any lines to see Santa, but the girls got to talk to him and tell him what they wanted for Christmas. He even sang happy birthday to my daughter on her birthday!! That was super special!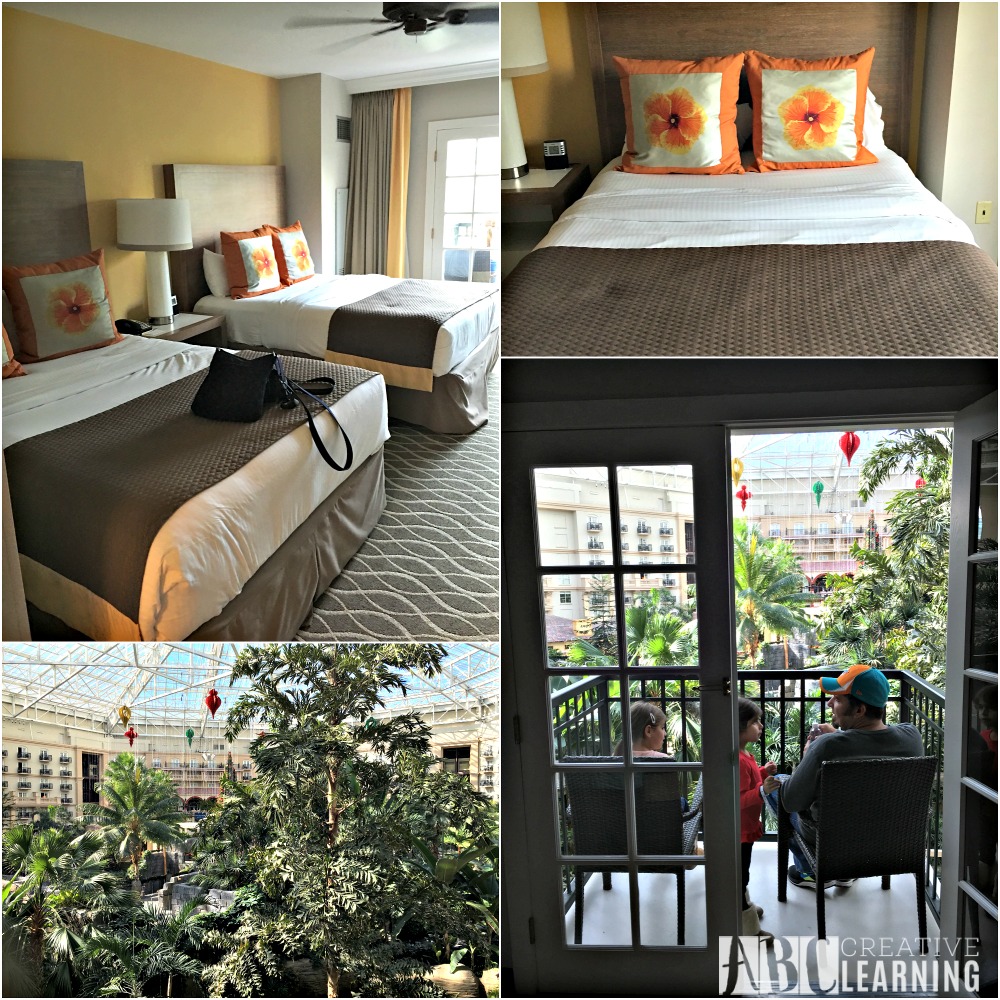 Beautiful Rooms
At check in I decided to upgrade our room to overlook the atrium and was hoping for a good view of the Christmas tree from our room. Although we were not facing the tree area, the view was still wonderful and my girls really enjoyed sitting on the balcony just watching everyone walk on by.
Next year I will call ahead and make sure that we get a view to the tree and the stage. This way my girls can enjoy the show without me worrying about them not being able to see. Plus, with it being my daughters birthday the same week I want it to be extra special for her.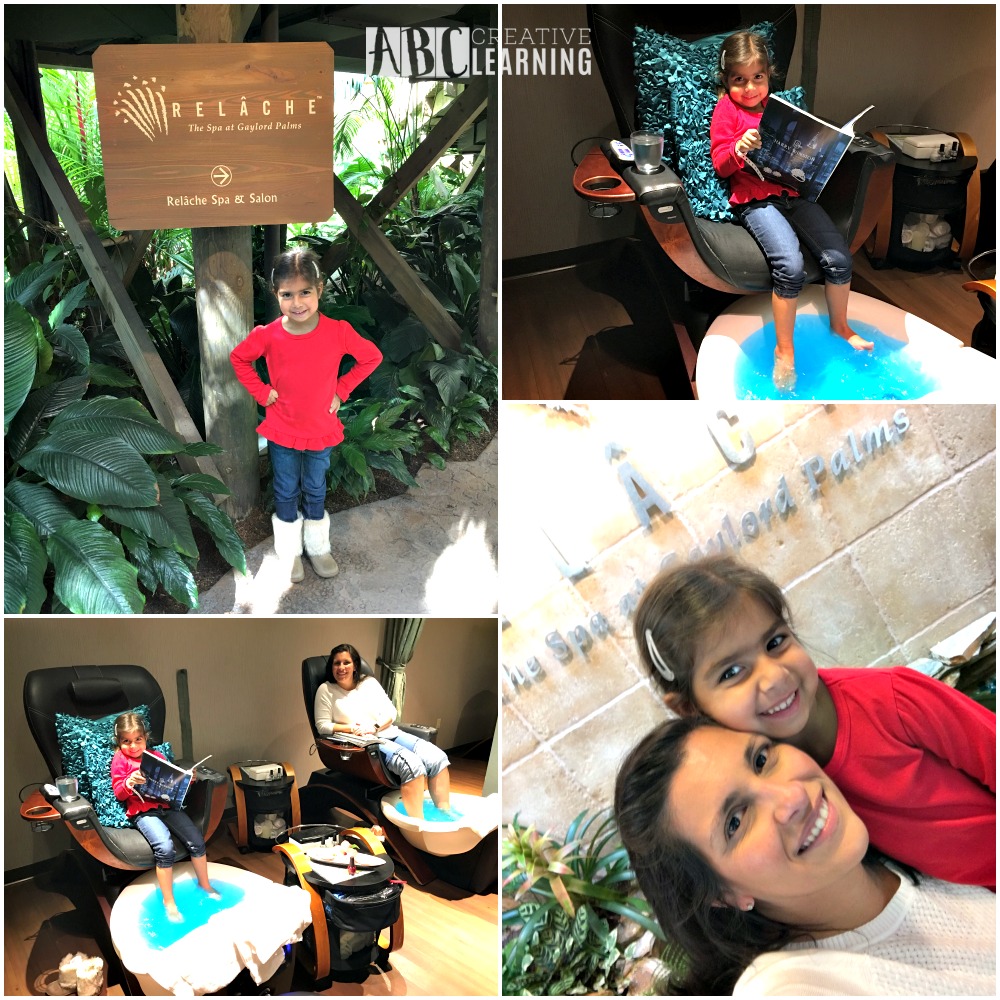 Spa, Even for the Little Ones
One of the things that my daughter wanted to do was to get her toes painted and I love that the Relache Spa at Gaylord Palms provided this for my little princess and me of course! It was the perfect amount of time for her to sit nicely without fidgeting, although my daughter really enjoys when she gets pampered like this.
We had our own private little room, where we got pampered and my daughter could feel comfortable. She picked matching colors for our tootsies in a beautiful Christmas red. Plus, I really, really enjoyed being able to spend quality time with my youngest daughter while daddy, grandma, and my oldest got to explore the resort!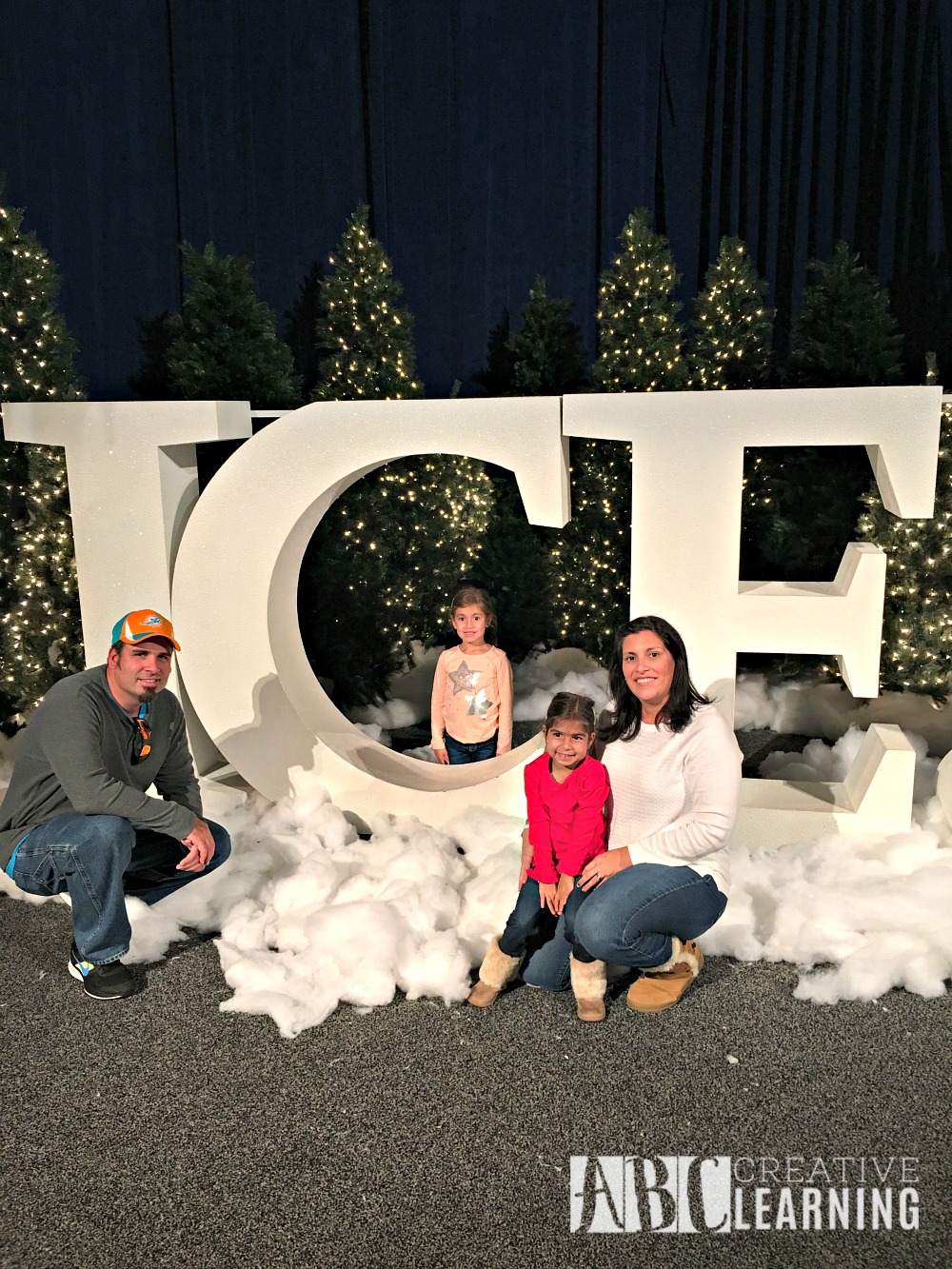 There are tons more to see and do at the Gaylord Palms and ICE during Christmas. This is just all the fun we had while staying for our daughters birthday! We can't wait to return next Christmas!
Have you ever visited the Gaylord Palms and Convention during the holidays?