This post is sponsored by Royal Canin. I am being compensated for helping spread the word about the AKC National Championship presented by Royal Canin, but all opinions are my own. Royal Canin is not responsible for the content of this article. #RoyalCaninDogShow
Before my husband and I had children, we decided that we would get a pet first. We had just bought a home and thought it was the perfect time to bring a furry friend into our life. From the beginning I knew that I wanted a Golden Retriever, but I made sure to do my research before our final decision. Now that we have a family we have to consider a different approach, so here are my 5 Tips to Find the Right Dog Breed for Your Family.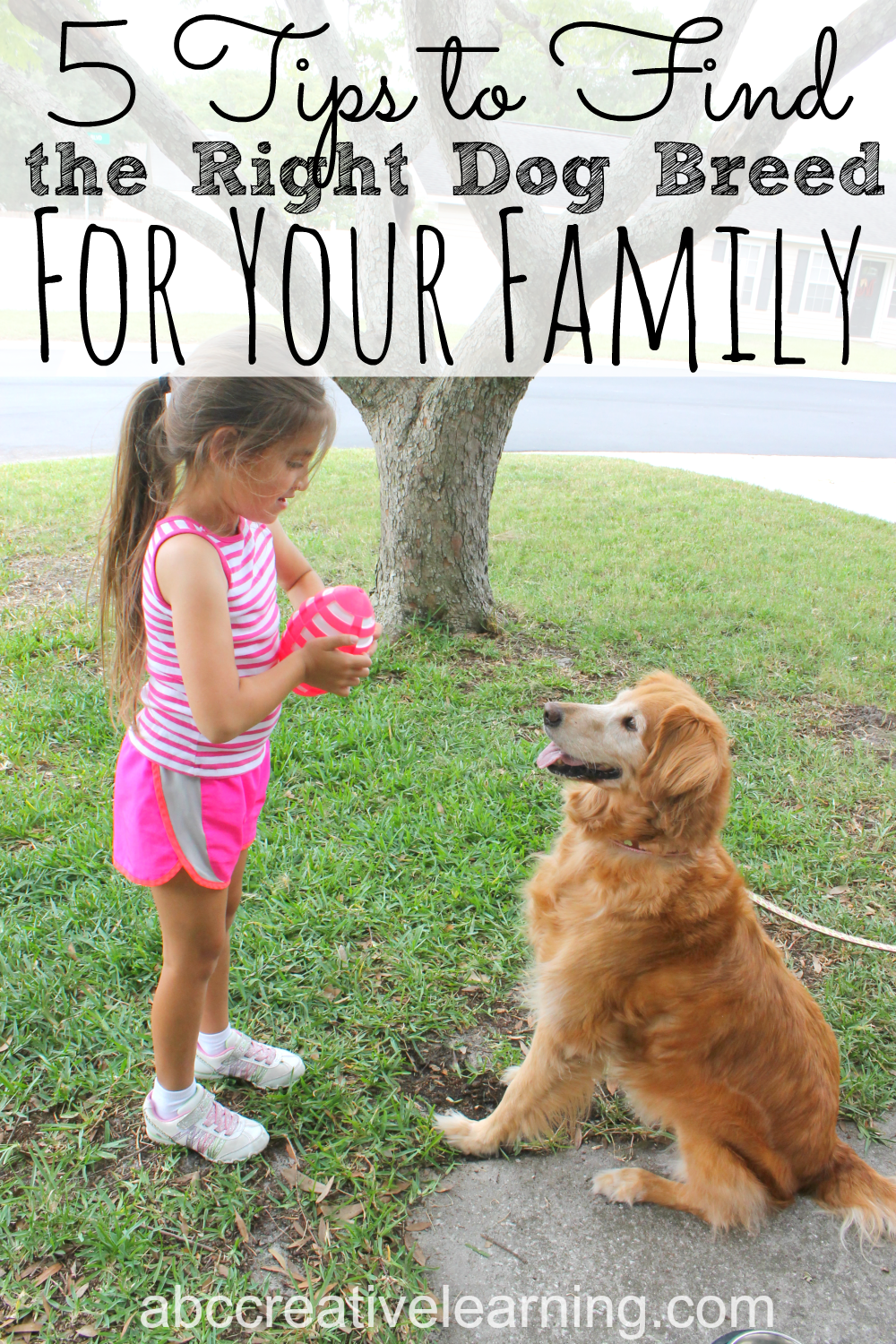 5 Tips to Find the Right Dog Breed for Your Family
When we bring a pet into our home we have to remember that it's for life. No matter what decision you and your family make, choosing the right breed dog for your family is very important to make sure that you and your dog are both happy. They will become part of your family.
The time you have to care for a dog
Knowing how much time you have to devote to your new dog is highly important on deciding if you will get an adult or a puppy. A puppy will take up a lot of time and just like babies need extra care. A puppy will need to be trained, taken out to the potty every few hours, fed more than an adult dog in the beginning, and exercise. The best part of a puppy is that they will grow up with you and you will have a chance to train them properly. An adult dog will not need as much attention and most of the time they are semi house trained. Including family members in this decision is important, especially if you are deciding to bring a puppy into the home.
Size of your dog
Knowing if you want to have a large or small dog is a big decision. One of the things that you should look at is the size of your home. You do not want to bring a large breed like a Golden Retriever into a small space, but maybe a Yorkshire Terrier might be a better decision. Just make sure they are getting plenty of play time.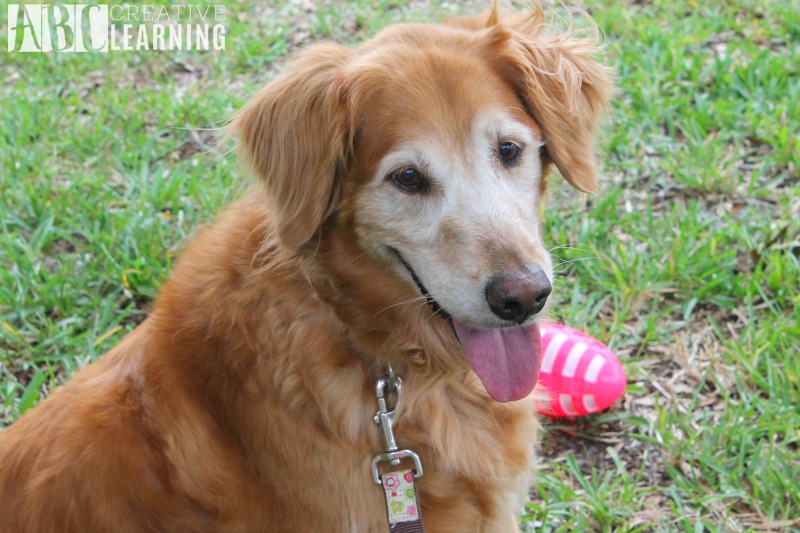 Grooming for your dog
Every dog breed has different types of hair, just like we do. Some breeds require a lot more attention and constant grooming to keep their coats looking healthy. Breeds like Golden Retrievers tend to shed a lot of their coat, so make sure to have those vacuums ready. Long haired dogs tend to shed more and need grooming on a regularly. While short hair dogs don't shed as much and can go longer without grooming.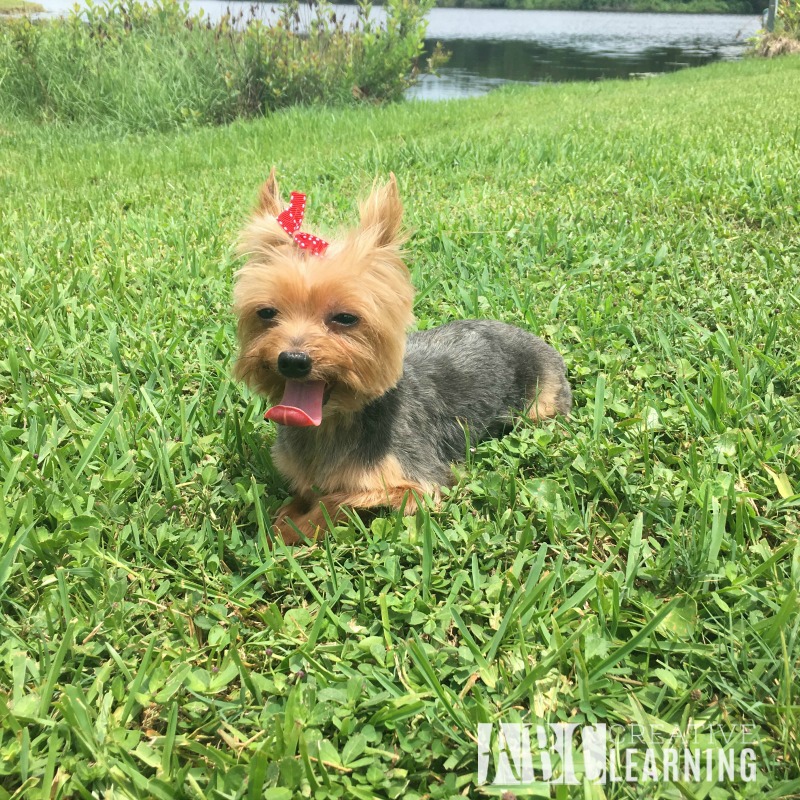 Dog temperament
For me a dog's temperament is important especially if you have children. Knowing if a dog breed is hyperactive or mellow is a big decision maker. Do you want a dog who just likes to lay around or do you want a dog that likes playing outside with the kids? It really all depends on your lifestyle. Every dog breed was designed for a specific purpose to fill a specific need. If we understand the job for which breeds were originally created, it gives us a glimpse into why our dogs do the things they do.
Dog health
Your dog's health is very important and it's essential to take them to their yearly vet visits. It can become costly at times, but keeping up with their yearly check ups will help your doctor catch anything ahead of time. You should also learn about the history of breeds before making your decision. Some dogs are prone to certain health problems later on in life, but can definitely be kept healthy by taking the necessary precautions early on. Because every dog is different, with individual traits and needs, Royal Canin™ developed breed-specific diets to provide your particular breed with the best overall nutrition possible.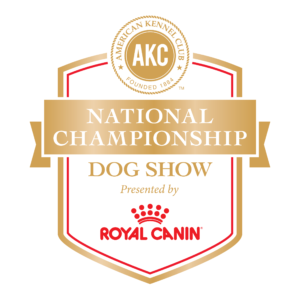 Tune in to the AKC National Championship presented by Royal Canin™ on the Hallmark Channel. The three-hour special, featuring America's most beloved dog breeds, will premiere on Monday, January 23, 2017 at 6-9 p.m. ET/PT. The best part is that dog shows are meant to determine which dogs are most suitable for the purpose for which they were bred, and should contribute to the gene pools of their breeds. How well a dog matches its breed standard will determine how well the dog places. You and your family might decide on a new pet for your family after watching the AKC National Championship presented by Royal Canin™!
Will you be watching the AKC National Championship presented by Royal Canin™?