Today we are sharing our first book club activity, Where Do Balloons Go? Book Activity. Basically, we created a fun activity and craft that was inspired by a fun book. My girls love reading and creating an activity to math our book encourages them to read more.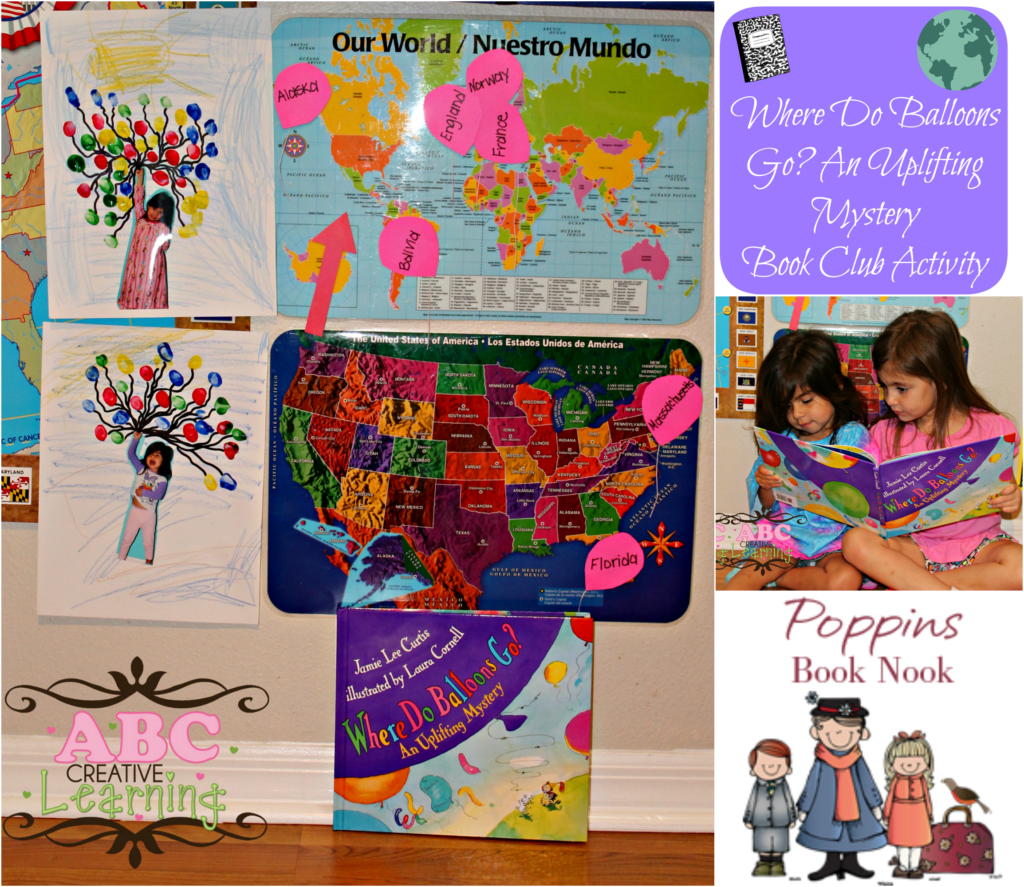 Where Do Balloons Go? Book Activity
Welcome to our first Poppins Book Nook Book Club Adventure of 2014! We are so excited to be a part of such an amazing virtual book club, with an amazing group of Co-Hosts! This past months theme was "Where in the World?" and I have to admit that I was a bit stumped. What book could I choose that would fit the theme, but the girls would also enjoy at the same time.
After much research and thinking, I finally realized that the perfect book for us was right under our noses! It is one of our favorite books to read and is written by one of MY favorite actresses, Where Do Balloons Go? An Uplifting Mystery was written by Jamie Lee Curtis and Illustrated by Laura Cornell.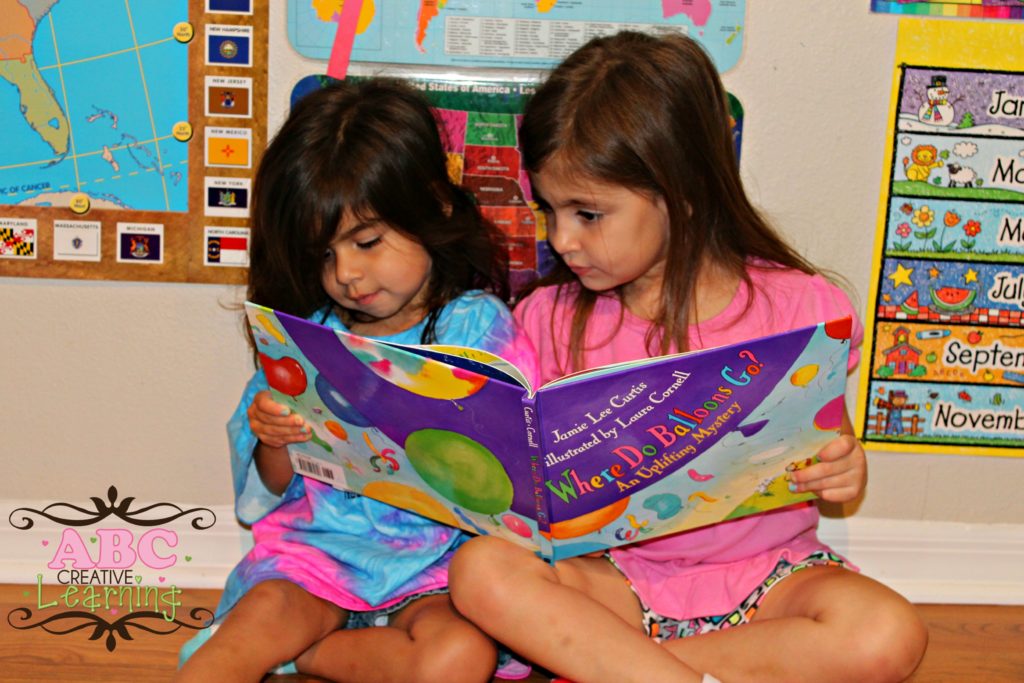 What is the book about?
Where Do Balloons Go? is about how a little boys imagination takes him on a mystery journey of the places where he believes balloons go when they fly away into the air. I love the way Jamie Lee Curtis and Laura Cornell make the story so colorful and animated as they use everyday life events to describe what balloons might do or where they might visit in the world.
Usually, when we read a new book the girls are given the book to explore through a picture walk. Even though we have read the book many times before, the girls love looking through the pictures and coming up with their own stories.
Activity 1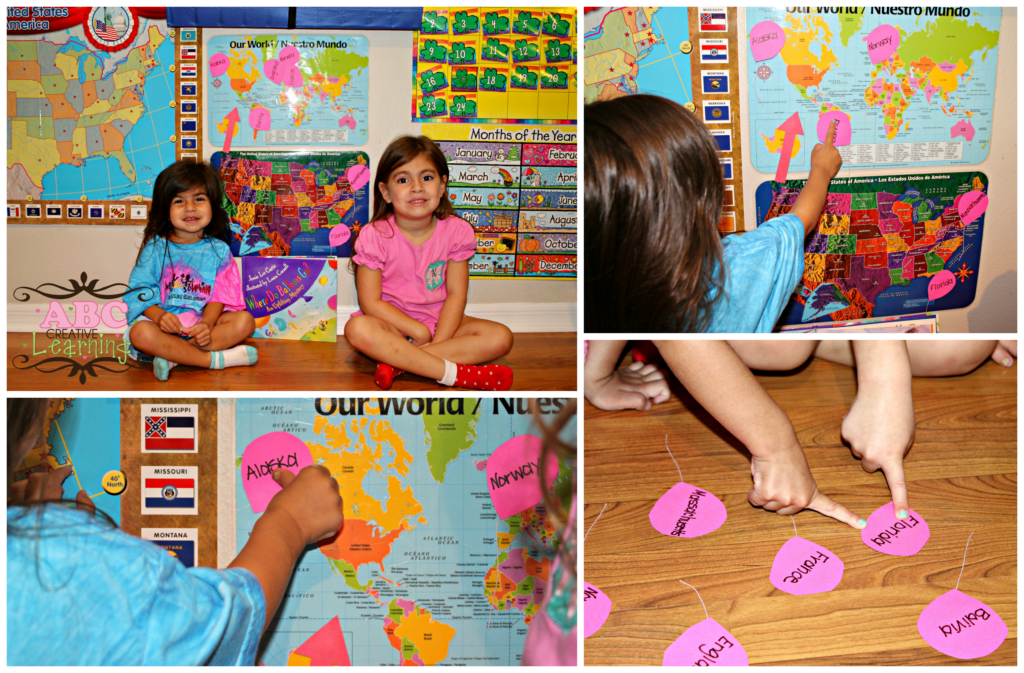 Geography Activity Materials:
A map of the world
Construction paper cut into small balloons
Tape
iPad, computer, or encyclopedia
For our Geography activity, we decided to make small balloons out of construction paper and using the locations where the balloons in the book visited, we would find them on a map and tape down our balloon on that location. Throughout the weeks we used our iPad to search about each country and learn a little bit about them. I would also ask questions like "Why do you think the balloon visited that country? or Would you like to visit and Why?"
We also added an extra balloon to our map, our balloon stopped in Florida of course!
Activity 2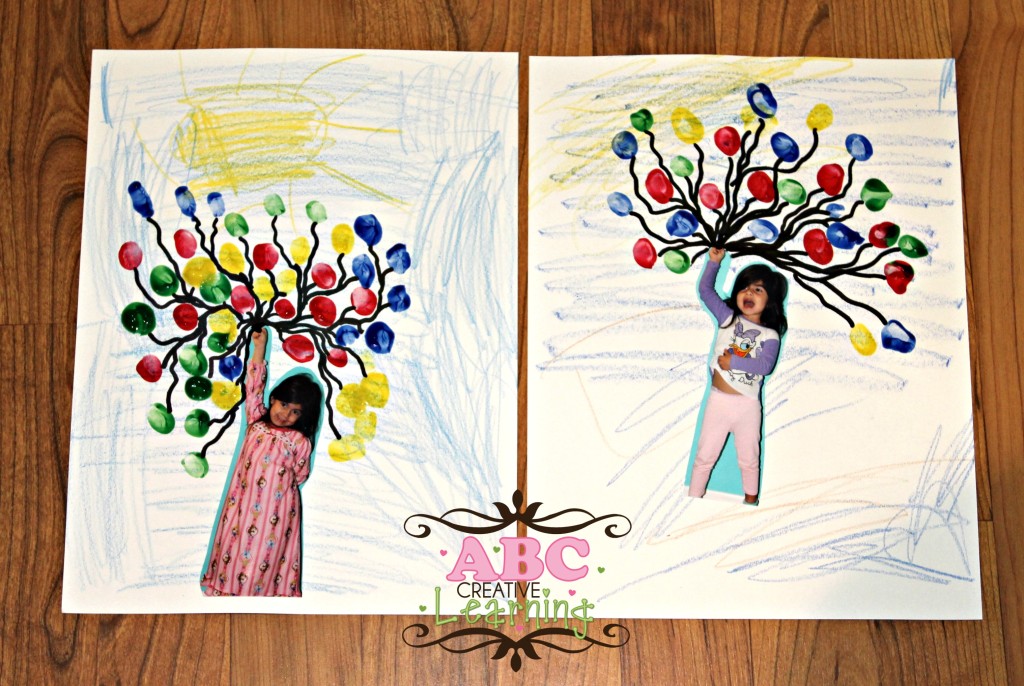 Art Activity Materials:
Camera
Photo paper
Printer
White construction paper
Paint
Black marker
Crayons, marker, coloring pencils, or watercolors
For our Art activity, I took full pictures of the girls, print them out individually, cut them out and glued on a piece of white construction paper. I then let the girls use paint to make fingerprints all around the top area of their picture. Then using a black marker I drew thin lines from the fingerprints to their hands to make it seem like they were holding a bunch of balloons! Kaelyn then wanted to draw the sky and clouds to make it seem like she was flying.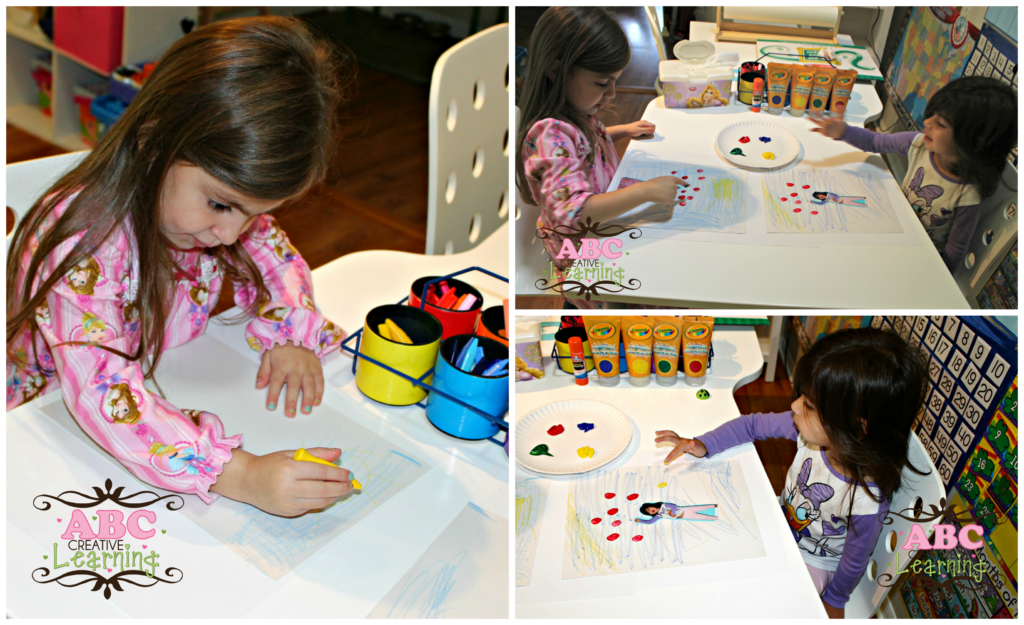 The girls really wanted to get some balloons and release them into the air, but releasing balloons is not environmentally friendly so I did not allow it. Then that began a new discussion for this weeks topic Our Earth and Earth Day!
I also incorporated some more technology into our lesson by using the amazing App available for a small fee, to go with the book Where Do Balloons Go? The girls really enjoyed the interactive reading on my iPad. Their favorite part was being able to create their own balloons and then record their own storyline with them. Check out Jamie Lee Curtis in the video above sharing information about the App.

Did you join us this month?