"I participated in a campaign on behalf of Mom Central Consulting (#MC) for Urbini. I received a product sample to facilitate my review and as a thank you for participating."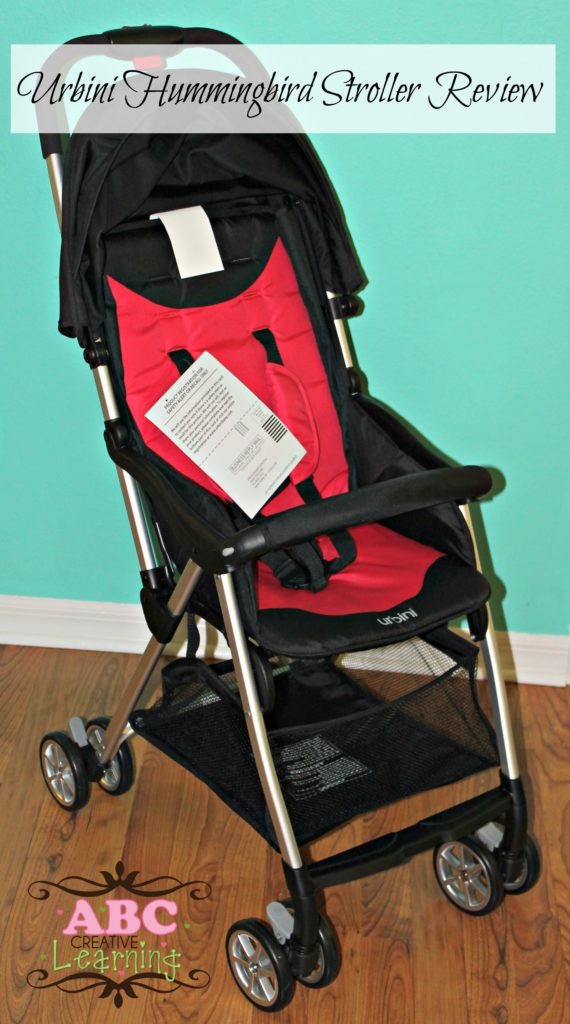 As many of you know we are big theme park fanatics and with two little girls we usually need a large stroller to hold all of our things, but Kaelyn is getting older (almost 5) and is no longer needing to sit in a stroller.  It was definitely time to get a smaller stroller that would be easy for me to get in and out of the car, but be of good quality that wouldn't last just a few months.
We decided to try out the Urbini Hummingbird stroller ordered at Walmart online.  They have some awesome bright colors to chose from, but Kaidence decided she wanted the Raspberry Pink and I'm glad she did!
 Our Urbini Hummingbird Stroller came in a box and mostly put together.  I loved that I didn't have to wait for my husband to put it together for me.  I pulled it out of the box and snapped in all the wheels and popped it open!  I was ready to go within 10 minutes!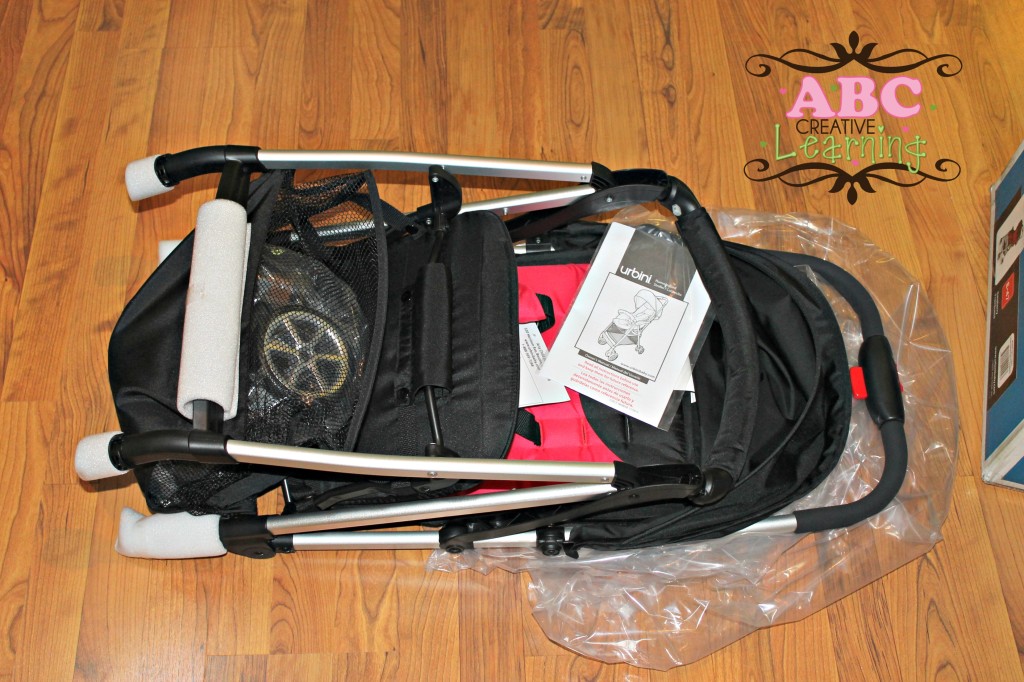 Personally I'm not a fan of umbrella strollers, so I knew I didn't want one of those.  I see them as being too flimsy and there is not space for me to carry anything, but that's not the case with the Urbini Hummingbird Stroller! It has an awesome strong aluminum frame making it sturdy and a nice big basket!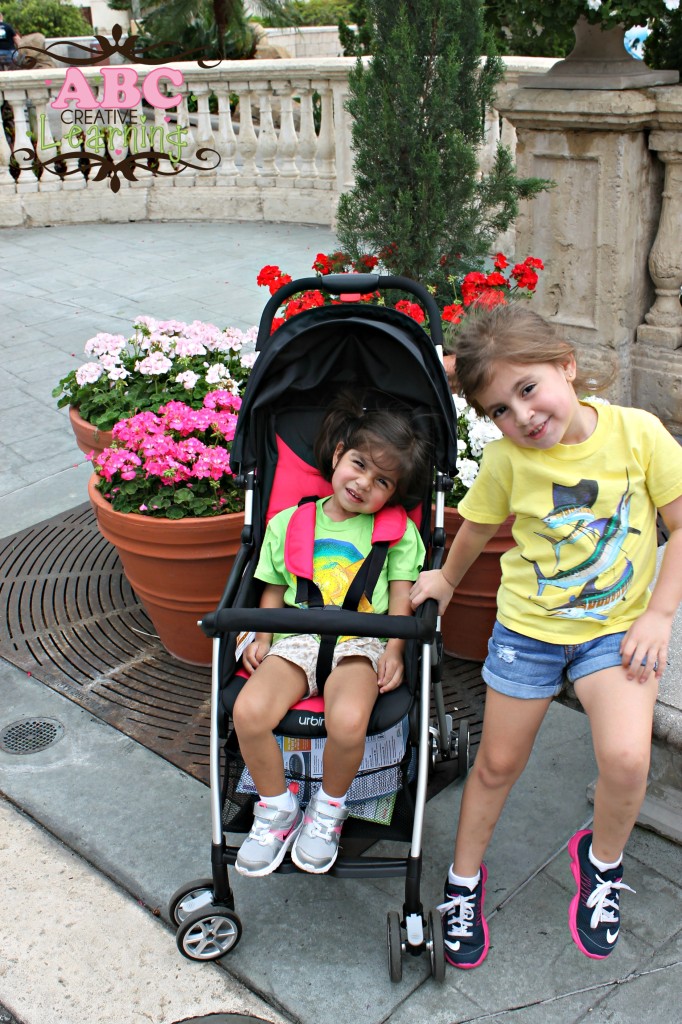 One of the great features that I noticed when my hubby was pushing the stroller was that he didn't even have to bend down to grab on the padded handle.  I have noticed that many small strollers the handles are just not long enough, especially for taller people like my husband and myself.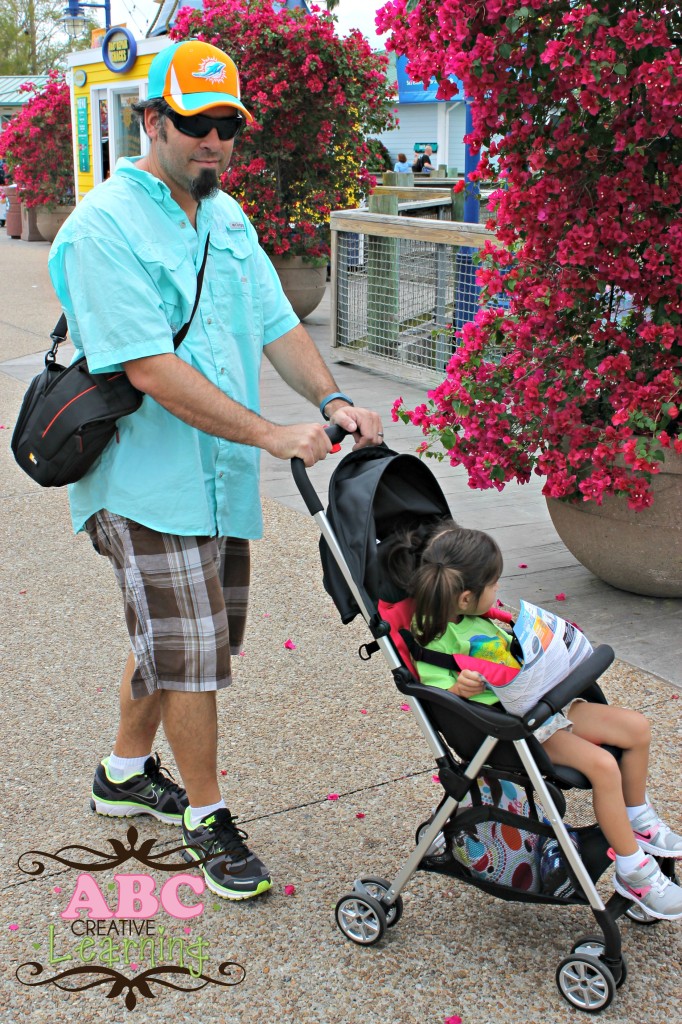 Another plus was the fact that Kaidence had so much room, even more so than our double stroller that we have.  I couldn't believe how comfortable she was and the 5-point padded harness was a major plus!  She is two years old and wants to get into everything, especially when we go to theme parks, so knowing that she is secure and not able to get out on her own is peace of mind for us.  It also has a great swivel armbar for getting her on and off easily, but honestly there is so much room that we rarely had to take off the bar.
After a long day at the theme park it's great to be able to recline her comfortably and cover her face from the sun.  I've seen so many strollers where the cover doesn't shade the child from the hot sun and here in Florida we definitely need the large shade cover that the Hummingbird offers.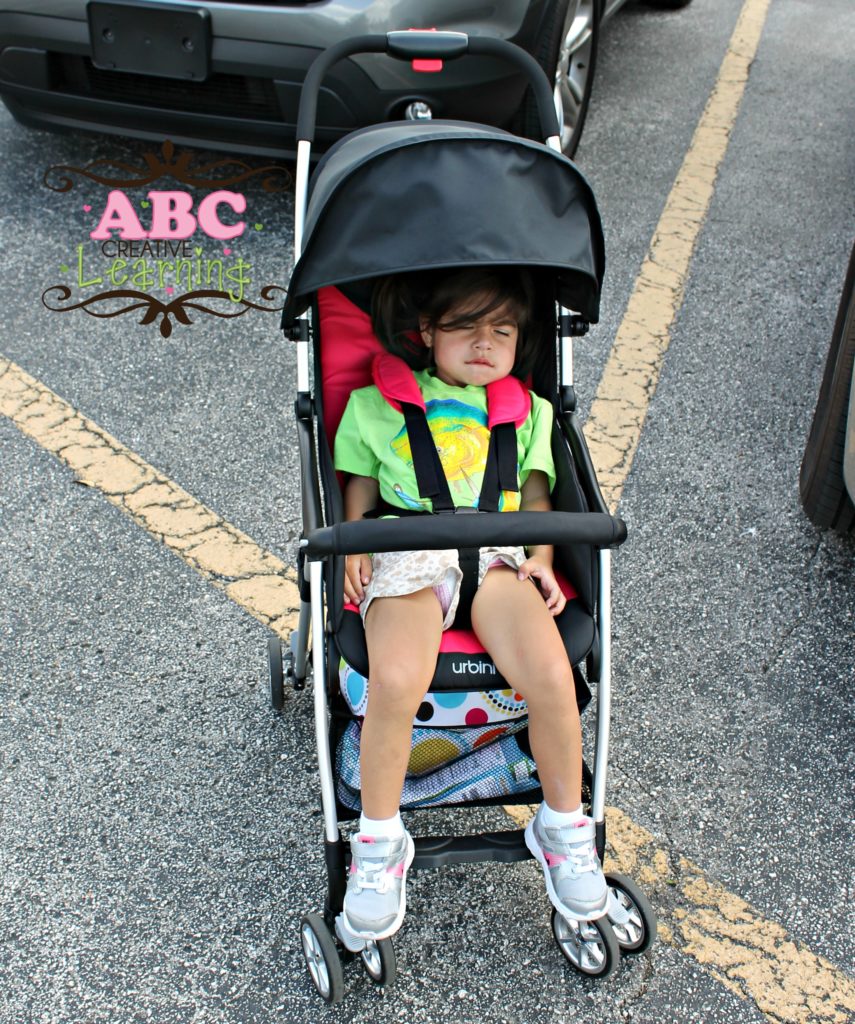 Here are some of the Amazing Features for the Urbini Humminbird Stroller:
Ultra-light stroller weighs under 7 lbs.
One-hand, self standing fold
Strong, aluminum frame design
Multi-position reclining seat
Swivel armbar
Padded 5-point harness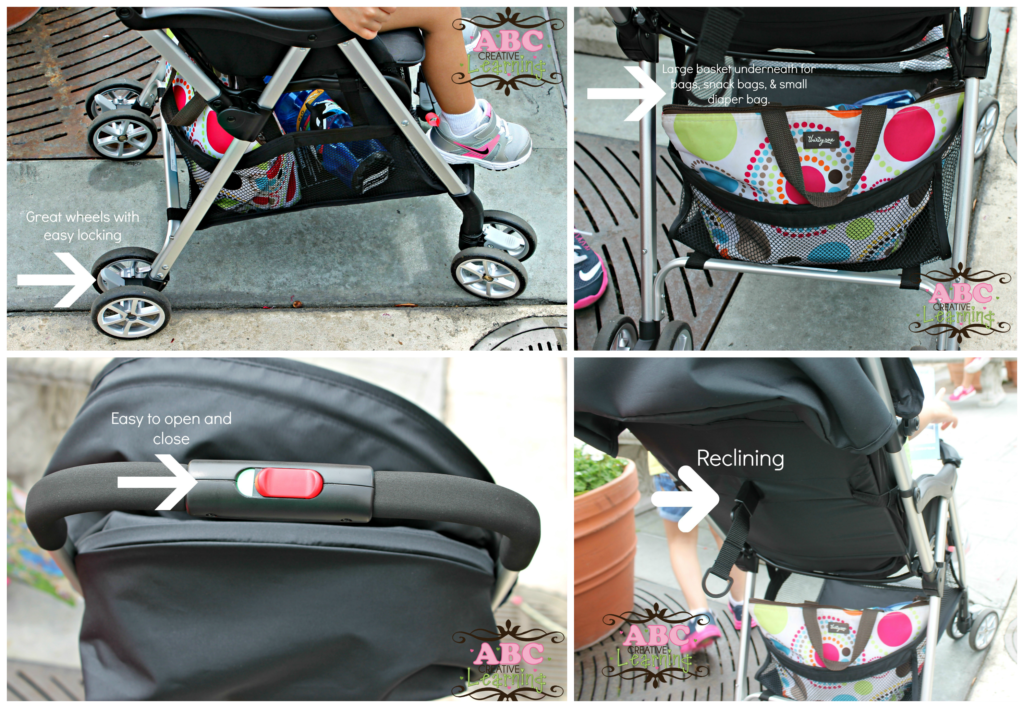 They even took turns pushing each other around the park!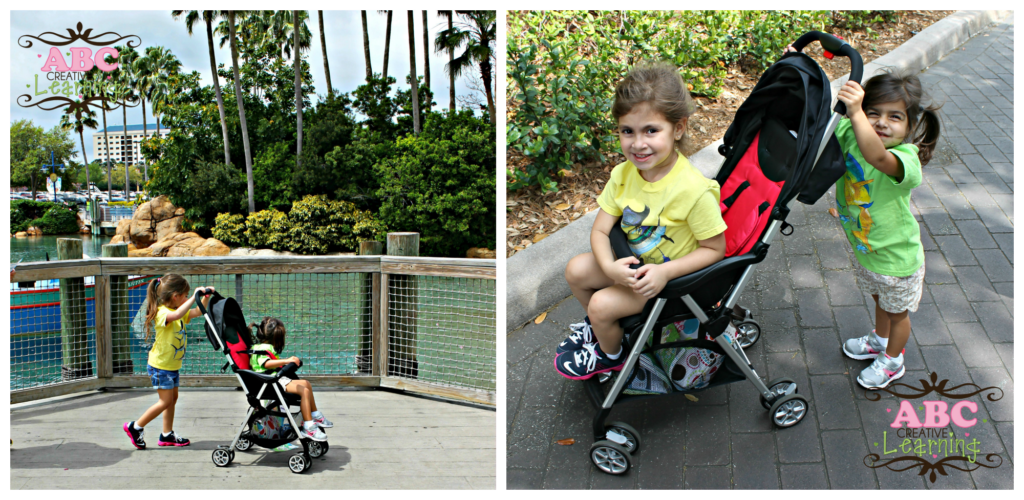 At the end of the day when it's time to go home the last thing that I want to mess around with is a heavy stroller that I need to figure out how to make it fit in my car, but the Urbini Hummingbird is the best lightweight stroller and compact, perfect for moms!  It only takes a click of the button on top for it to fold completely flat and a very cool feature is that it stands on its own!  So while I buckled the girls in their car seats my Urbini Stroller just stood there.  A big plus for me!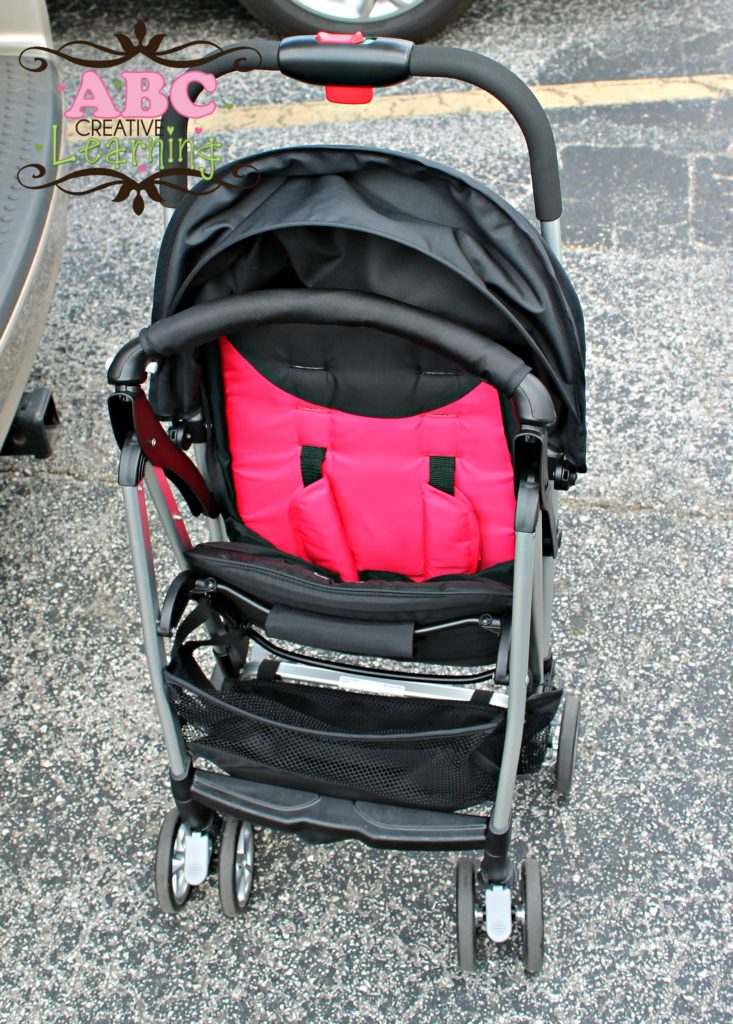 If you are in the market for a new Baby Stroller  I highly recommend the Urbini Hummingbird!  Also, check out some of the other Urbini Strollers available!
"The world's lightest full-featured stroller!  Like its namesake, it travels light and fast, and it fold instantly with only one hand!  Easy, sleek, stylish.  The world is waiting!"
Are you in the market for a new stroller?