This shop has been compensated by Collective Bias, Inc. and its advertiser. All opinions are mine alone. #PawsToSavor #CollectiveBias
As summer approaches we are all thinking of fun activities and vacations to take. Most of the time we will bring our pets with us, especially when taking long summer trips away. Check out some of my Tips For Making Summer the Best For Your Pets, plus a great deal from PetSmart below.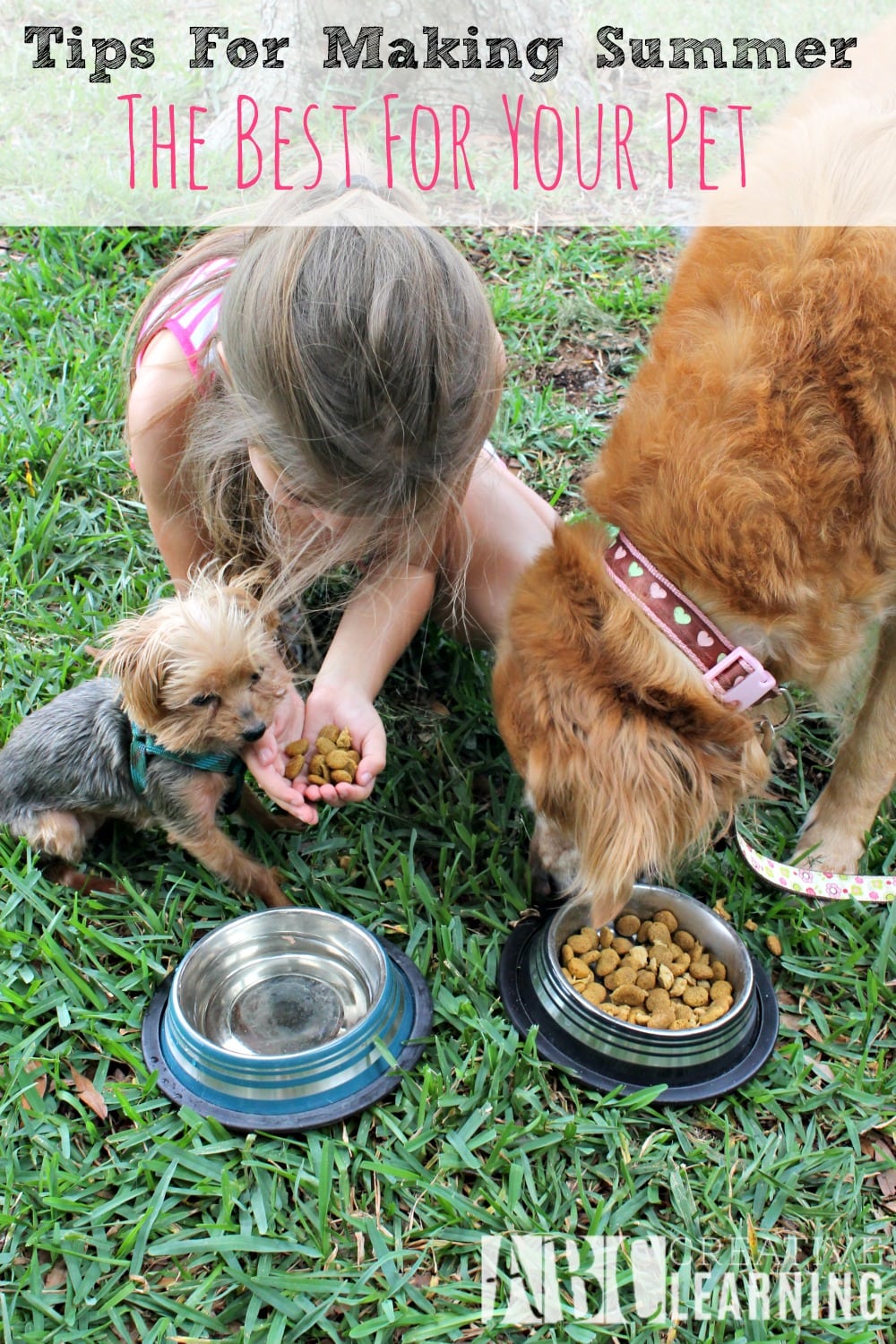 Tips For Making Summer the Best For Your Pets
Taking our pets on family vacations or on summer outings can become a bit tedious, because just like our kiddos we want to make sure that they have everything necessary throughout the day. You want to make sure not to forget any of the essentials like food or water. You really do want your pets to be just as comfortable as you are. I love that PetSmart has everything necessary for our dogs, whether big or small, especially when it comes to food. PetSmart carries Purina® Pro Plan® Savor® for both our golden retriever and our Yorkshire Terrier.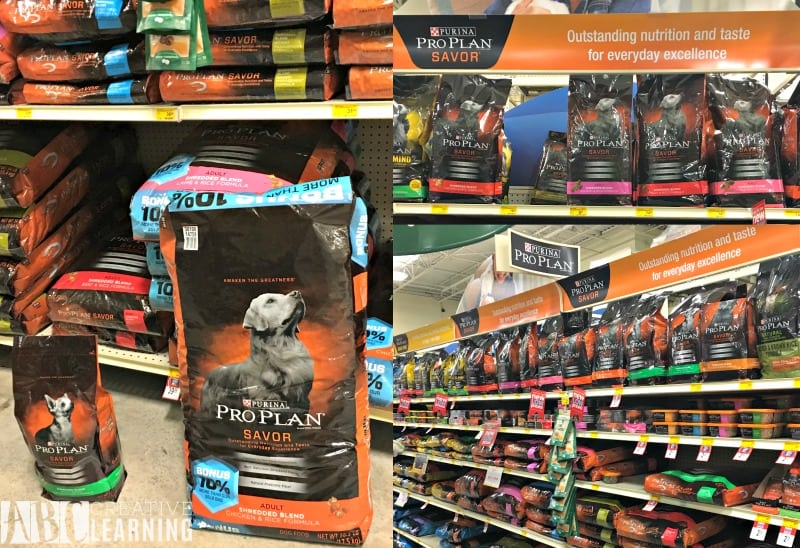 Now that summer is almost here, families are planning outings and vacations, so we need to make sure that our pets are being taken care of just as we would our children. Here are some quick tips on how to make this summer the best for your pet.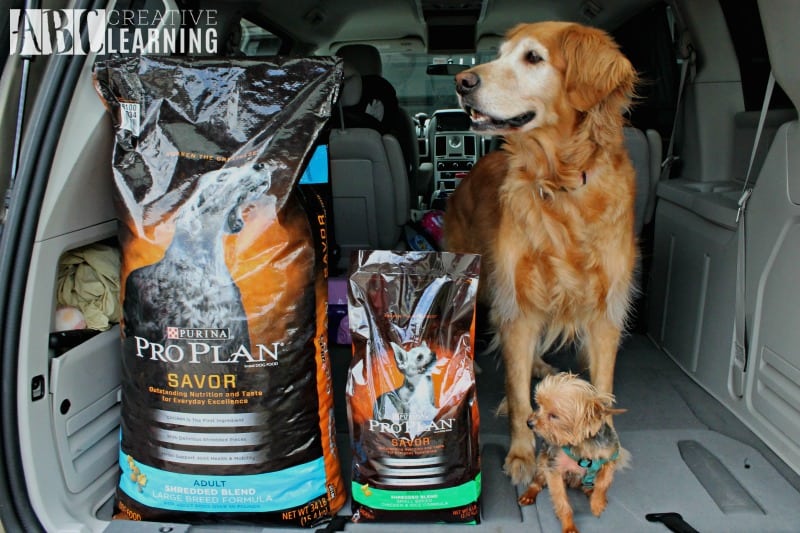 Bring Food and Water
Summer can get very hot, especially in parts like where we live in Florida. If you are planning an outing or a family car trip make sure to bring your pet food and cold water. Petsmart is the perfect location to pick up all of your pets essential needs and fun toys, especially the Purina® Pro Plan® Savor. I love that they carry one for my Golden Retriever Jasmine, who is an adult large breed dog and then the perfect fit for our small breed Yorkshire Terrier Daisy.
We just made the switch to Purina® Pro Plan® Savor and whether we are at home or planning a summer activity our dogs we want to make sure the they are getting the best experience possible when it comes to meal time. Our girls love being apart of this and as one of their chores they get to help with feeding our dogs, even when not at home. Our pets know this and love being pampered by our girls at meal times. I have never seen two dogs so spoiled during meal time as they are petted and loves all through their meal. Meal time is important, that's why we have always incorporated our family into it.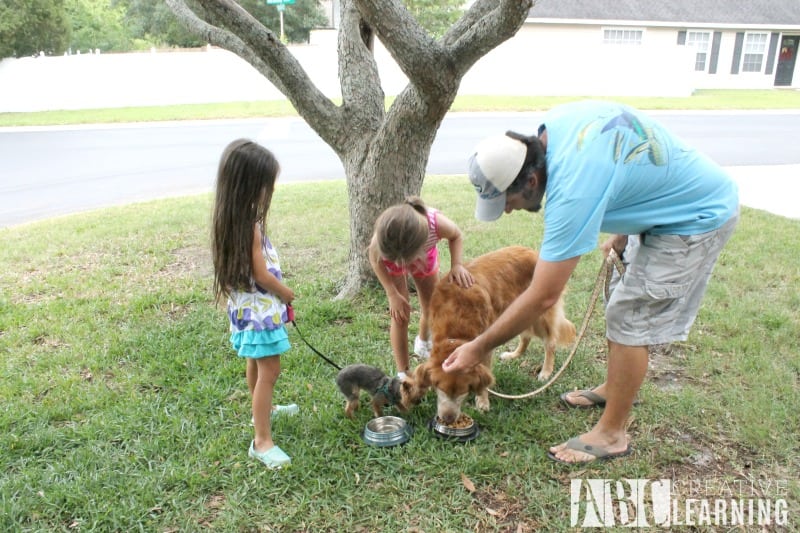 Bring Bowls For Food and Water
Petsmart carries these amazing small water and food bowls that are made from cloth and are easily folded. They fit perfect in your glove compartment for when you are on the go or forget to pack bowls for your pet.
Bring a Blanket For Your Pet
Just like we like to travel or ride in the car in comfort, so do our pets. Bringing a blanket for them to lay on can make their trip or ride to your destinations a lot more comfortable for them. If you have a small dog they might want to lay on your lap or somewhere near you. The best part of them is that you can always bring their beds as well. Our golden loves to sit towards the back of our van, so we lay our chairs down and lay a blanket for her to sit on.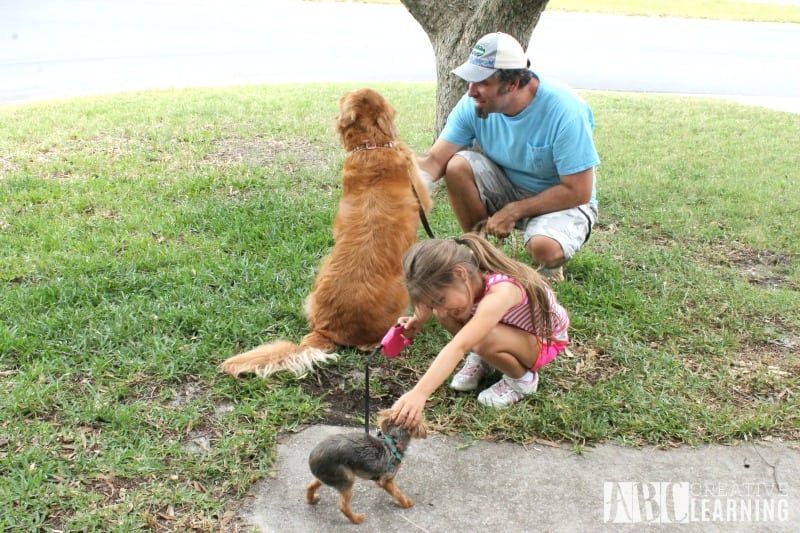 Trash Bags
Just like when you walk your dog around your neighborhood and you pick up after your dog, the same must be done when traveling. It's courteous and you never know when you dog must go potty. So, be prepared and make it easy on yourself.
Leash and Extender
Our Golden Retriever loves to play and run, even though she is almost 11 years old. Make sure to bring a leash and extender so that they are able to roam around a bit and have some running room. Most of the time when traveling or taking pets to local parks they must be on a leash, unless it is a pet park.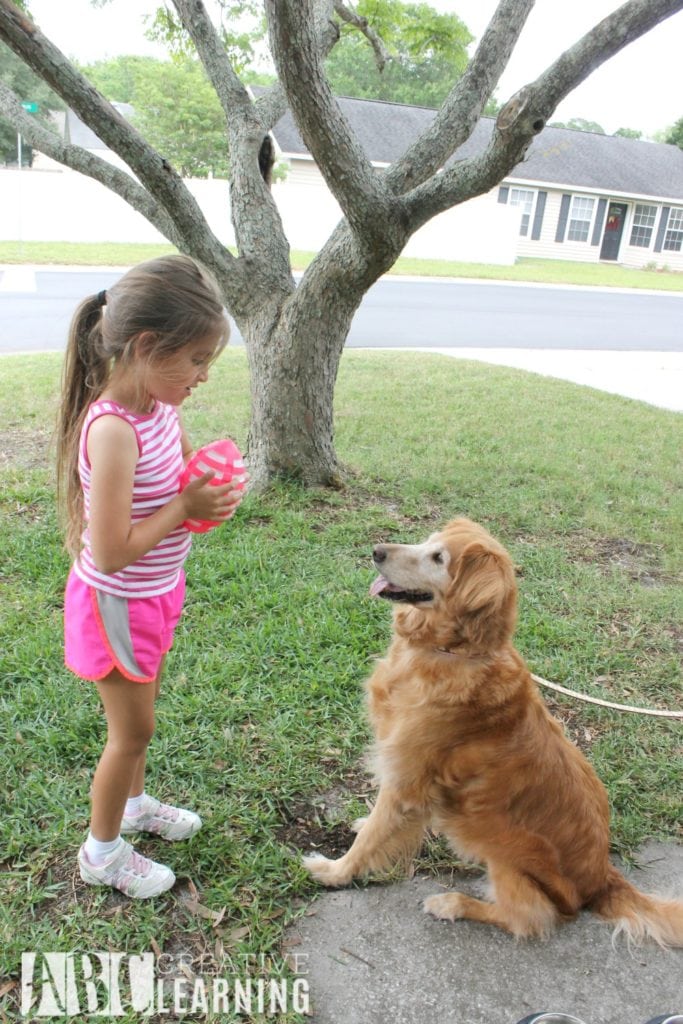 Bug Repellent and Flea Tick Medication
It's always best to have your dog on some type of tick and flea medication, but it doesn't hurt to bring an extra bug repellent spray that is safe for dogs. Especially if you live or are planning some water outings. In the summer bugs are a big pest here in Florida, especially at night. Your pet will feel discomfort from a bug bite, just like you or your child do.
Map and Information About Pet Parks
One of the best things about summer fun is being able to explore all the parks that are driving distance of us with our dogs that are pet friendly. We even have a few beaches and if you know Golden Retrievers, then you know that they love the water! Our Yorkshire Terrier on the other hands wouldn't want anything to do with it, so make sure that you are prepared for them as well.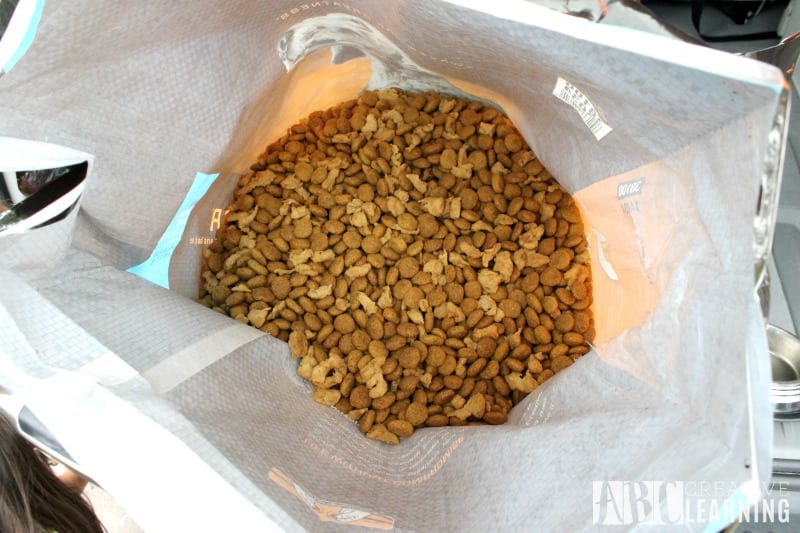 Remember, all pets and animals are different. What might work for one might not for the other, so pay attention to their needs. Follow my tips to give your pet the best summer ever, but most importantly make sure to provide your pet with high-quality ingredients including real meat, poultry, or fish during meal time with Purina® Pro Plan® Savor. I think our dogs favorite part is the tender shredded pieces, because its usually the first thing they go for in their bowls.
Make sure to also check out this great deal from PetSmart:
SPEND $15 on any Purina® Pro Plan® product, 5/31–7/5. SAVE $15 on your next purchase of 10.5-lbs. or larger Purina® Pro Plan® Dry Cat or Dog Food or Litter by 7/31.
To keep up with all the news on Purina® Pro Plan® Savor follow them on Facebook!
How will you make your pets summer fun?