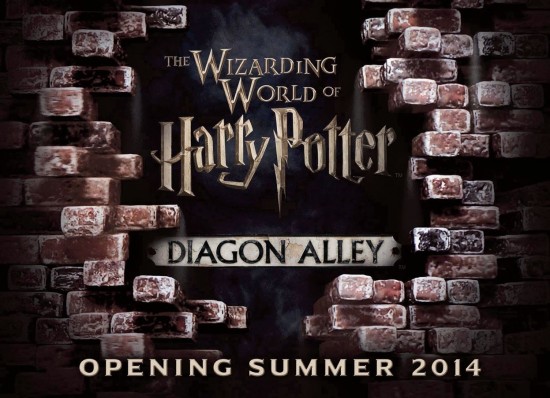 On our day offs or on days we want to have a little fun as a family, you will always find us at Universal Studios or Islands of Adventure!  Especially at the Wizarding World of Harry Potter!  The hubby and I are huge fans!  We love strolling around Hogsmeade and always try to catch lunch at Three Broomsticks, they have the best Fish and Chips!  Well, I am super trilled about the New Harry Potter Diagon Alley opening in the Summer of 2014!  As annual pass holders, you can bet that we will be there as soon as it opens!  We were thinking about getting Disney tickets next year, but with the new Diagon Alley opening, I'm pretty sure we will hold off on the Disney tickets for one more year 🙂  Harry Potter Diagon Alley, here we come!
Take a look at a few short inside videos!
Will you be visiting Harry Potter Diagon Alley this coming Summer?