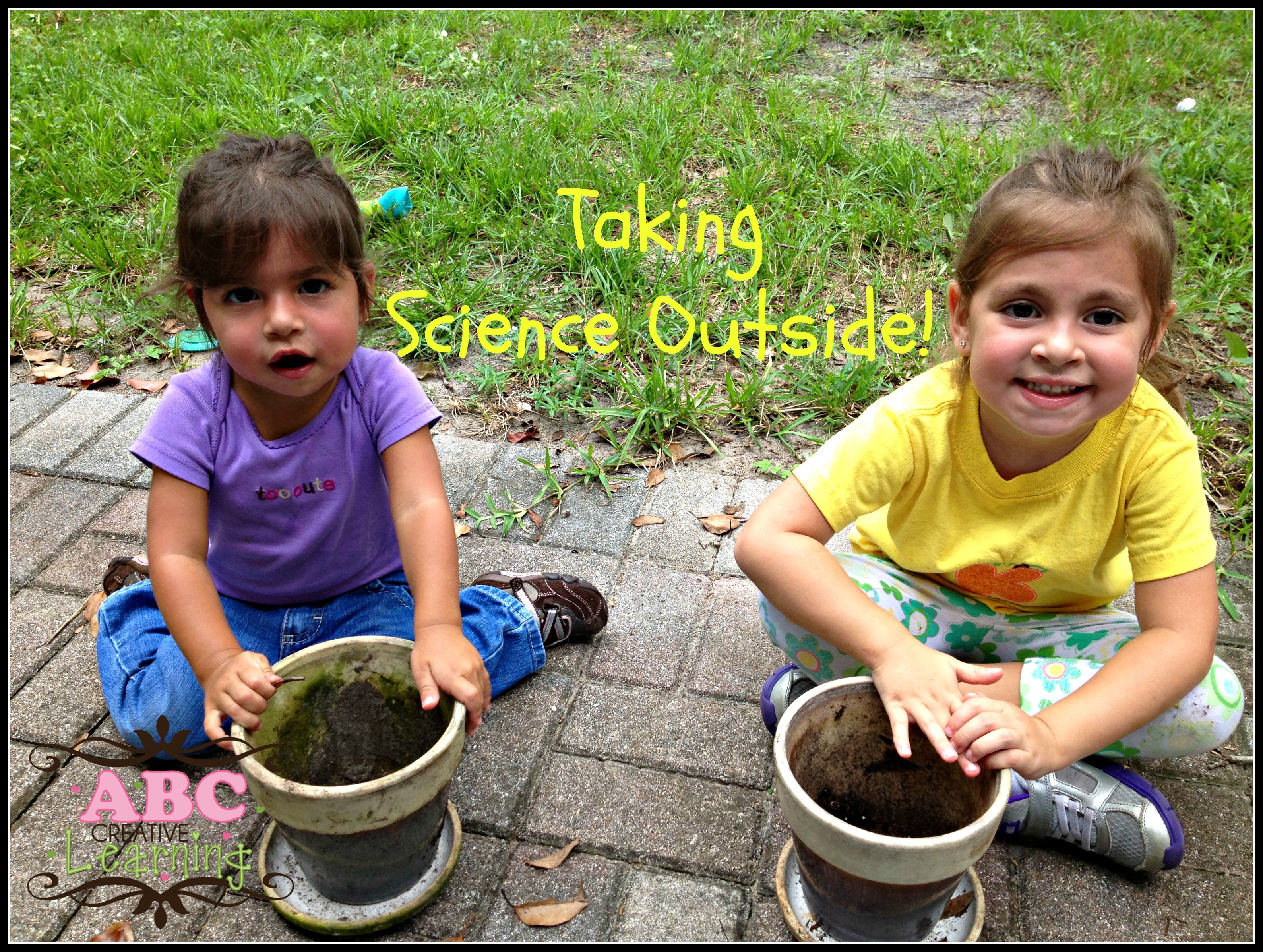 During my weekly lesson planning I always try to incorporate some type of Science activity. Why Science? Well, it's simple really. I believe that the best way for my girls to learn about everything that surrounds them and how things work is to experience it themselves firsthand! One of the ways that I incorporate Science in our curriculum is to go outside and play. This week we decide to plant some seeds, flowers, a blueberry tree, and found a new friend 🙂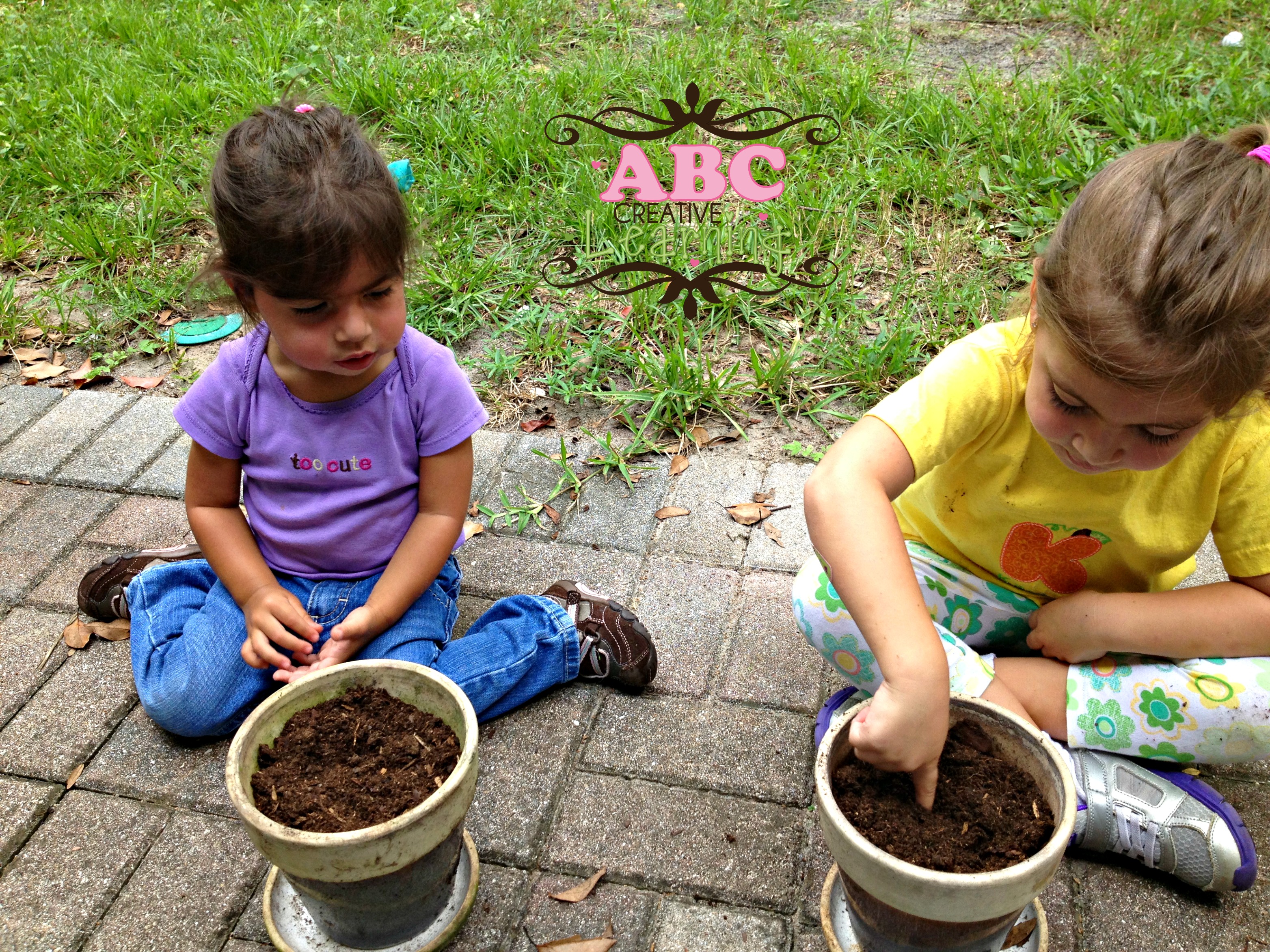 The girls each got their own pot for their seeds and used Organic Soil. Each had a turn scooping the dirt out of the bag and adding it to their pots. I then gave them each 4 sunflower seeds to plant in their pots. Lil' Cheekkers observed very carefully everything her big sister did. We had already talked about how a seed turns into a flower and how to plant seeds, so Princess new exactly what she needed to do. She was very proud of herself for remembering everything we talked about. They both also had a chance to play with the dirt and used a magnifying glass to take a closer look.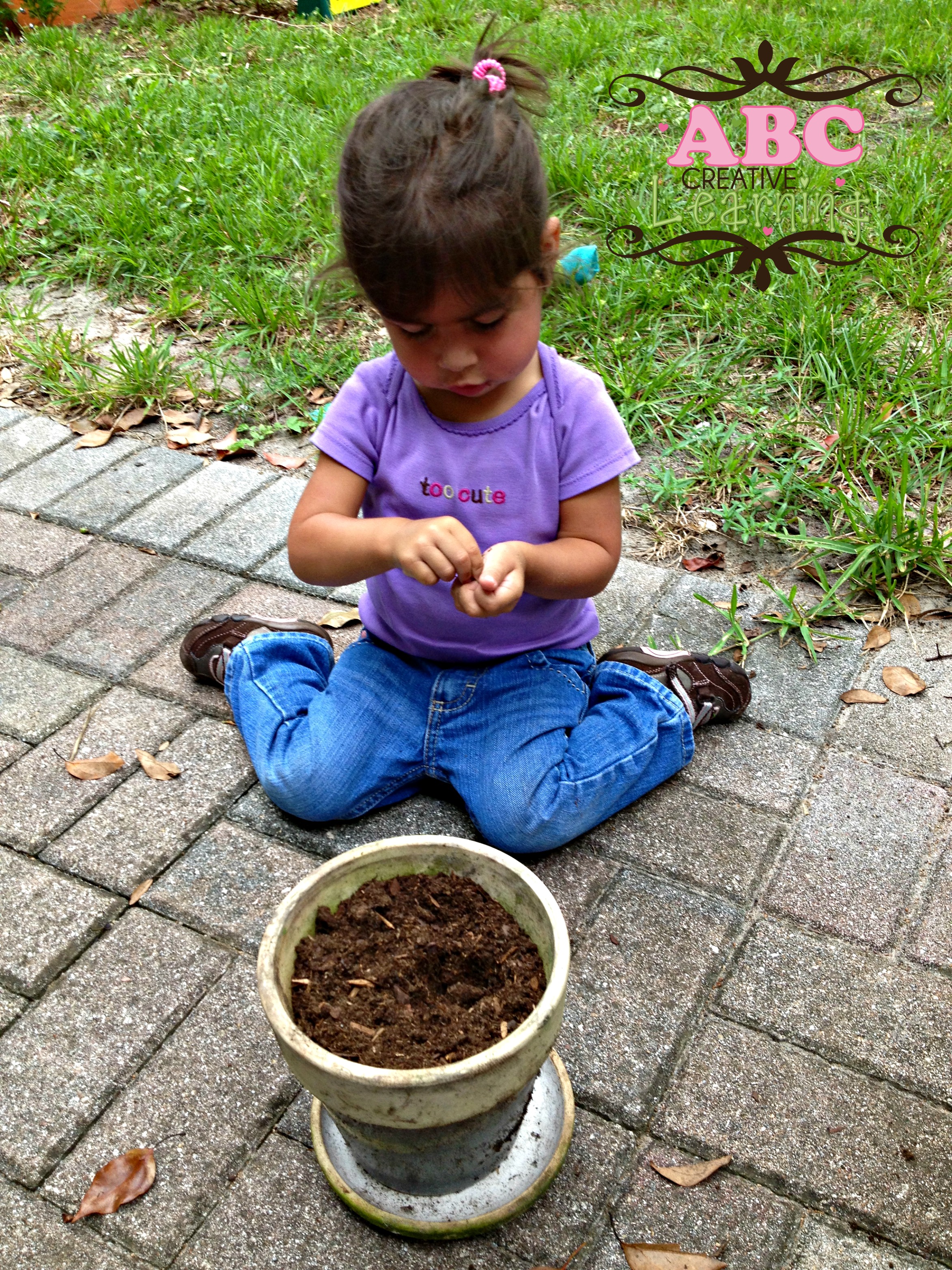 Lil' Cheekkers was very curious about the sunflower seeds. I gave her some extra ones after they had finished planting and let her experiment with them (don't allow your little ones alone with a seed for safety reasons that they might choke). She took one and opened it up, then she took another and stepped on it to see what would happen. She had never really seen a seed planted before so I can definitely see her little brain spinning with new information. Absolutely loved watching her!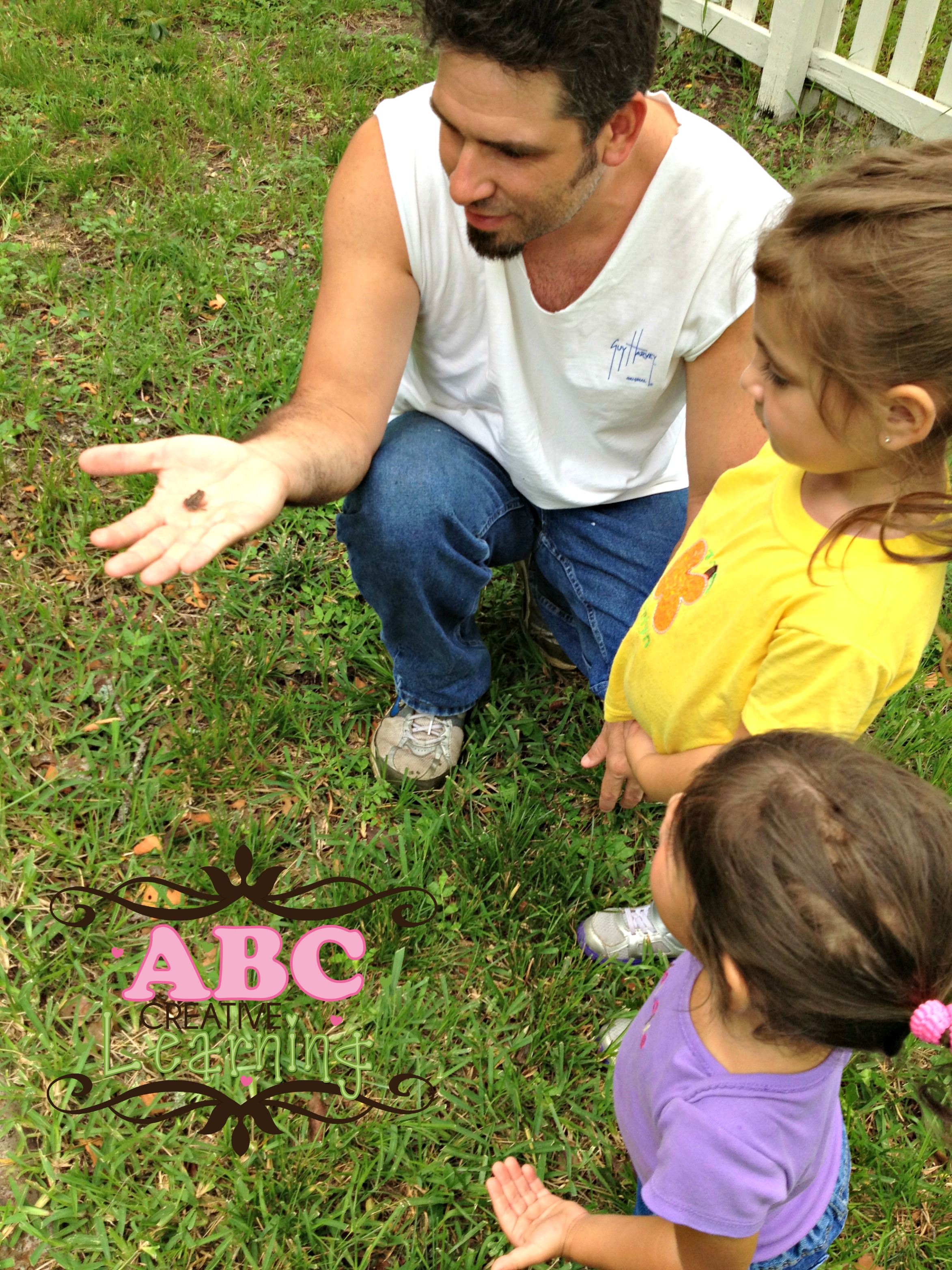 We also met a new little friend while planting. Princess saw him first but couldn't catch him so she enlisted daddy's help 🙂 They were both so excited when daddy caught Jumpy, which is what they named him after jumping off daddy's hand several times. They both got turns gently petting our new friend. I have to say that I'm very surprise that both girls had no problem trying to catch or touch the frog. I on the other hand, zoomed in with my camera as much as I could 🙂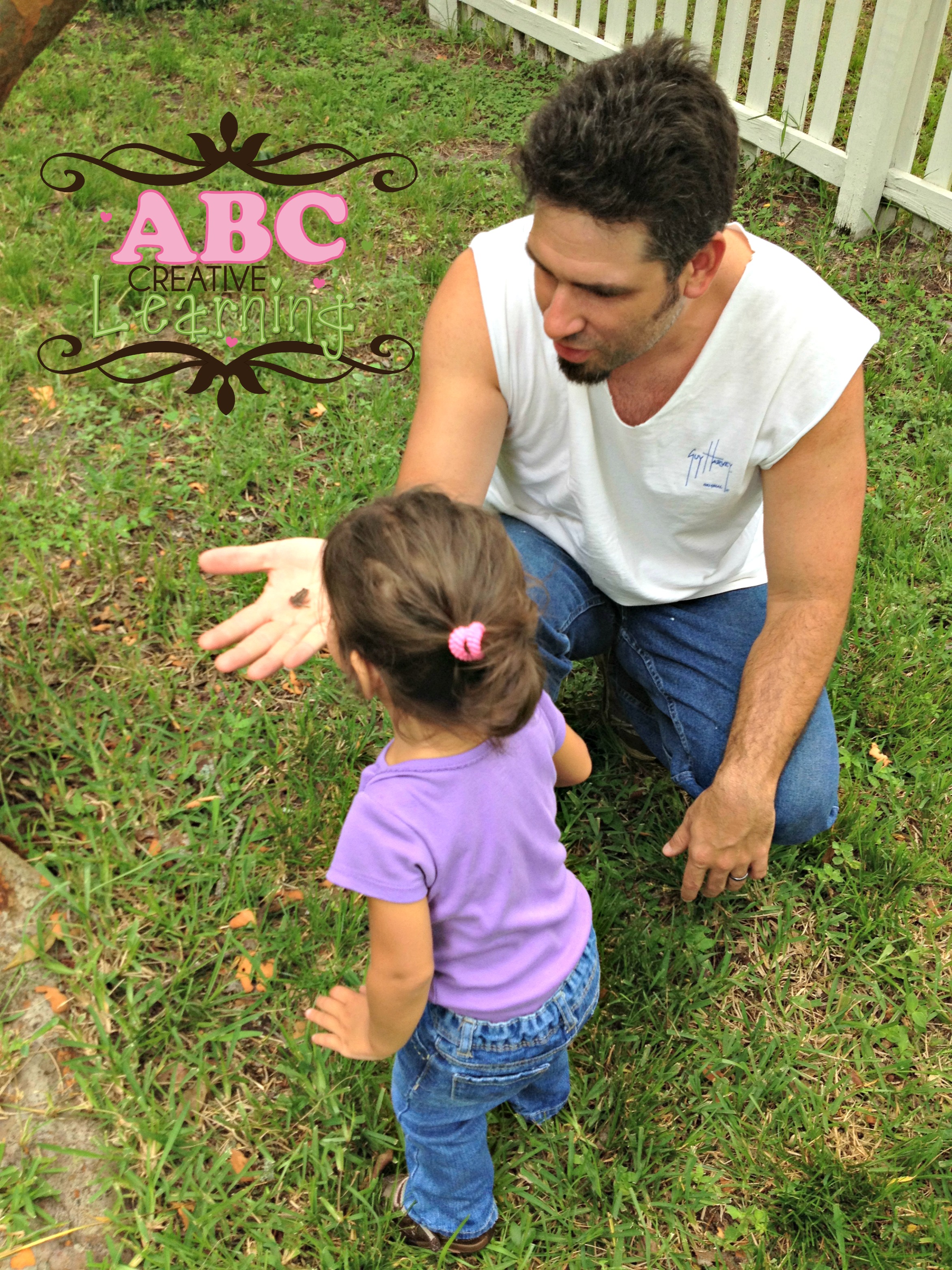 The best part about letting your child go outside and explore is that they are learning first hand about nature. It's great to teach information off a book, but they will never really truly learn until they get to experience it themselves! At least that's what I believe in. I can guarantee you that we will be taking a lot more Science Fun outside! Plus, what better feeling as a parent to see your child plant their first seed or meet their first froggy friend 🙂
What ways do you take Science outside?