"I participated in an Ambassador Activation on behalf of Mom Central Consulting for Banana Boat® Sun Care. I received product samples to facilitate my review and a promotional item to thank me for participating."
How are you protecting the men in your life this summer?  As the person who makes all main purchases in our home, especially health and beauty, I always make sure that everyone in the family has what they need when we are headed for a day out in the sun.  Whether it be to the beach or a theme park, I want to make sure that everyone is protected and sometimes it's easy to over look the grown men in your life because lets face it, as moms we have enough to protect with our little ones!  But.. I know that my hubby won't reach for the sunblock on his own, so I have to make sure that his skin is protected as much as my girls are.  That's why I love Banana Boat for Men Triple Defense Lotion and Spray.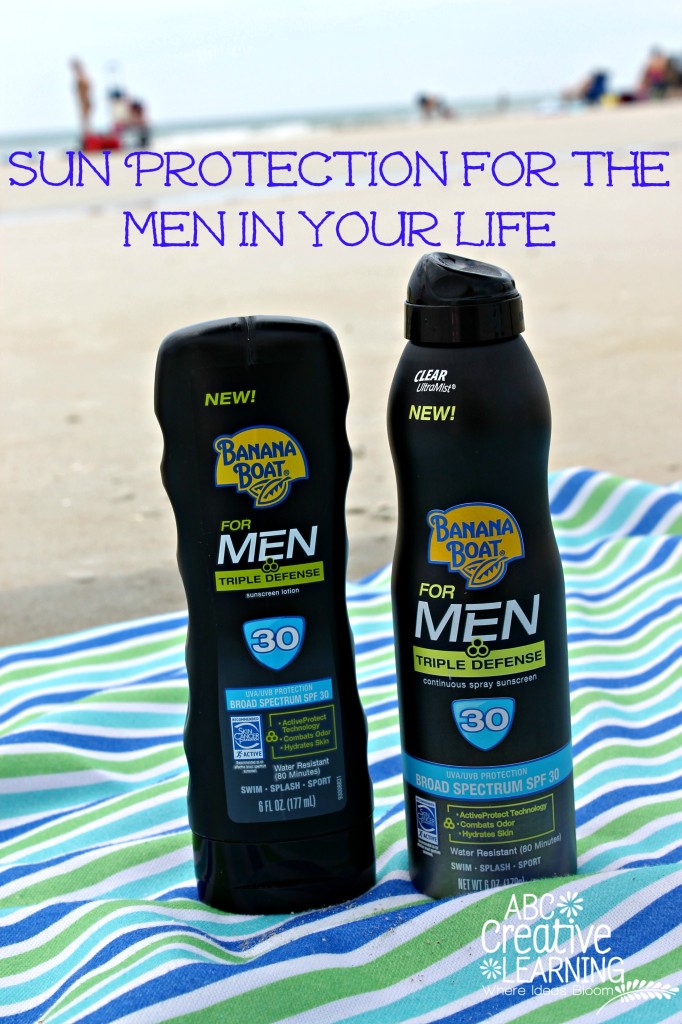 This year by coincidence Father's Day and my husbands birthday were on the same day, so we divided the two events so that the hubby could celebrate twice!  Aren't I nice? 😉  So, for Father's Day we decided to head on over to Busch Gardens Theme Park for a fun day of rides and shows!  Unfortunately, the hot summer sun was shining brightly that day!  When packing our items to take to the theme park I made sure to pack our Banana Boat Triple Defense Men Spray Sunscreen for my husband.  The continuous spray is perfect when we are at theme parks because we don't get our hands filled with sunscreen and we can easily apply while moving on to our next ride.  I wanted to make sure that he didn't get sunburn, especially knowing that we were heading to the beach the next day!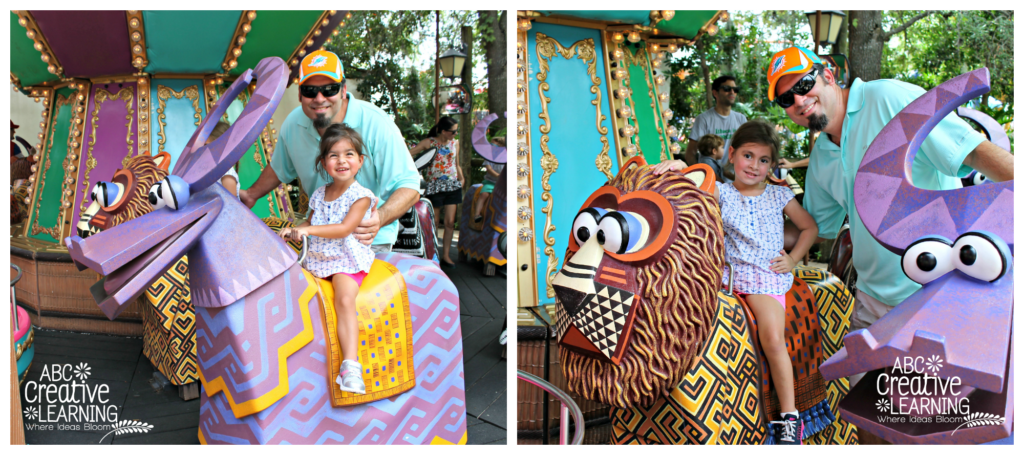 To celebrate hubby's birthday we headed to the beach with his mom.  Not only did I brought everyone's sunscreen, but my mother in law forgot her sunscreen at home and with her sensitive skin I was more than happy to share my Banana Boat Protect & Hydrate Spray!  Everyone had such a great time without having to worry about getting sunburned.  Living in Florida in the Summer sunscreen is a must, so always make sure to apply sunscreen before leaving the house and during our activities.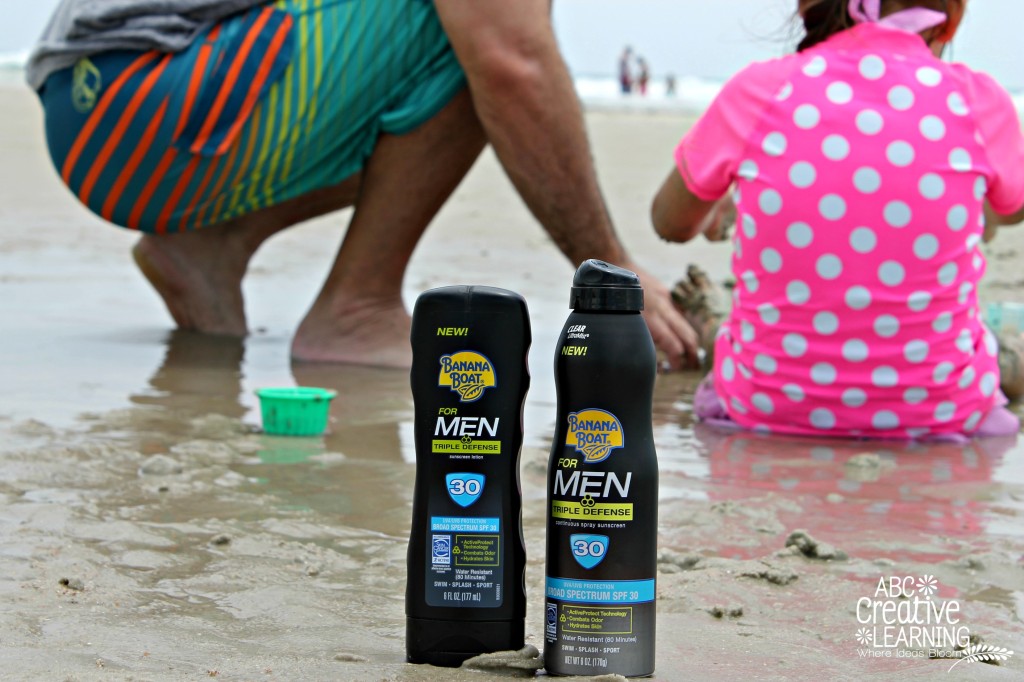 Banana Boat® Triple Defense Sunscreen for Men is the first Banana Boat® sunscreen designed specifically for men, created following a 2012 survey by The Skin Cancer Foundation which revealed that men over age 50 are more than twice as likely as women to develop skin cancer, yet only 51% of men in the U.S. admitted to using sunscreen in the past 12 months. Men were also found to be less knowledgeable than women about the proper methods to protect themselves against sun exposure and skin cancer. To help combat these statistics, Banana Boat® designed Triple Defense Sunscreen with men in mind.
Banana Boat® Triple Defense Sunscreen for Men contains ActiveProtect Technology, and provides heavy-duty broad spectrum UVA/UVB protection which kicks in and stays strong when the sun's rays are most intense. The light-weight formula combats odor, even while sweating, and hydrates the skin. This new product line is ideal for active males who want strong sun protection and the freedom to enjoy their active lifestyle. Banana Boat® Triple Defense Sunscreen for Men Lotion and Clear UltraMist® is available in SPF 30 and 50+. Banana Boat Triple Defense Sunscreen for Men also was awarded the Shape Magazine 2014 "Sun Award" for best sunscreen for men!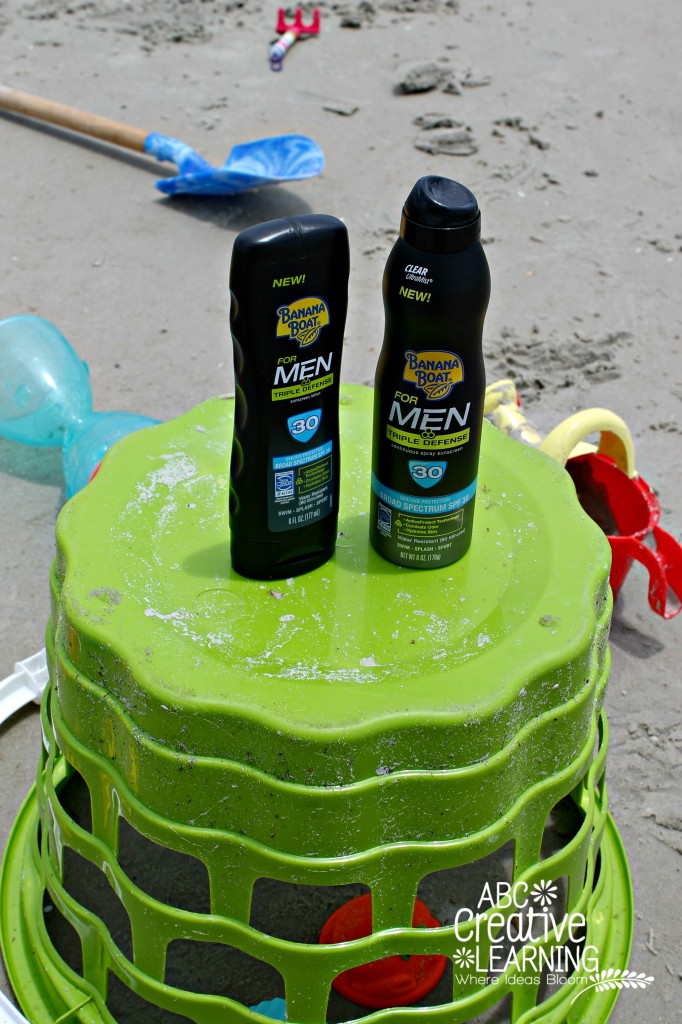 Banana Boat sunscreen is also teaming up with actress and mother of two, Busy Philipps, to bring moms and their families the tips, tools and fun prizes they need to have the Best Summer Ever! So, make sure to visit and LIKE Banana Boat on Facebook HERE to check out and enter the Best Summer Ever sweepstakes, which gives your family a chance to win summer fun prizes, including the grand prize, a family trip to a Treehouse Resort. Visit now, Sweepstakes ends on July 31.
Is the man in your life being protected from the sun?