Getting the girls attention has been a bit of a challenge this holiday season. With so many fun activities and events going on I've had to make things a little bit more fun to make sure we get some lessons done throughout the week. Today I'm sharing a guest post with this fun Snowflake Bingo Game.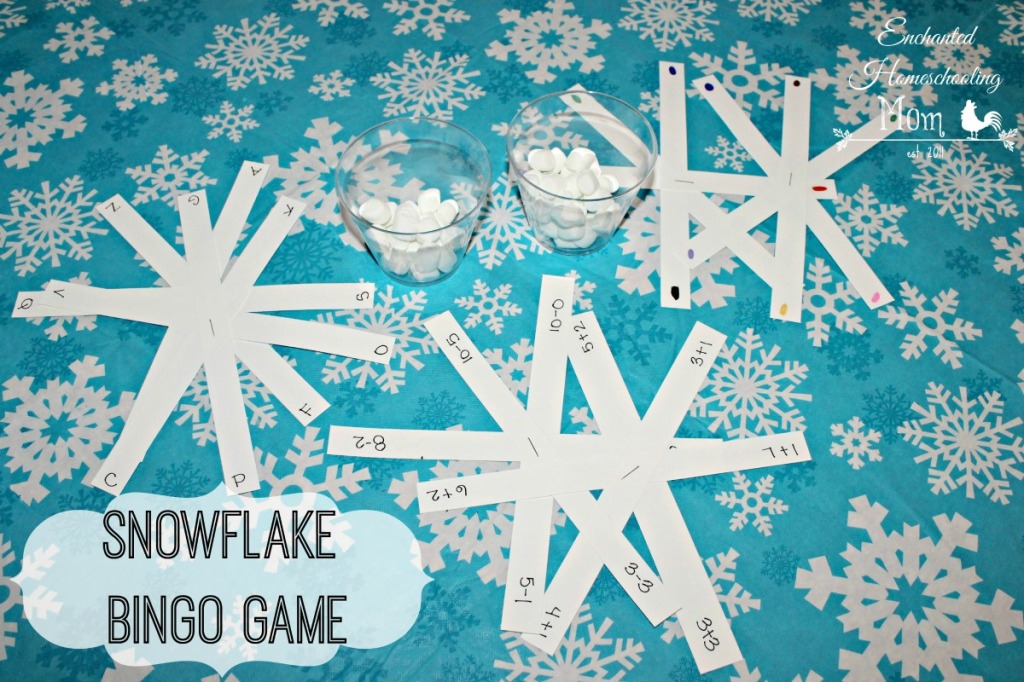 Snowflake Bingo Game
This month I'm sharing a fun Snowflake Bingo Game the girls and I have been enjoying the past month. It has really helped during lesson reviews and a great way for them to play together. Make sure to visit Enchanted Homeschooling Mom for this fun game activity!